Category Archives:
iPad Models
Hundreds, Semi Secret Software's minimalistic puzzle game that tasks users with tapping and growing bubbles until they hit a specific threshold, is being re-introduced by Semi Secret. The reason? Apparently, a lot of things have changed. To name a few added elements: a new mode has been created, the number of puzzles has been bumped up, the presentation has been sharpened, and "something akin to a narrative layer" has been added since its initial debut at GDC 2012...
Sky Gamblers: Air Supremacy pops because it knows what it is: a super fast, over-the-top action game that plays it loose with physics and reality. That was our big takeaway from earlier this year when we went hands-on extensively with it following its surprise debut at the new iPad event where it helped show off that device's power and actual HD screen...
Sponsor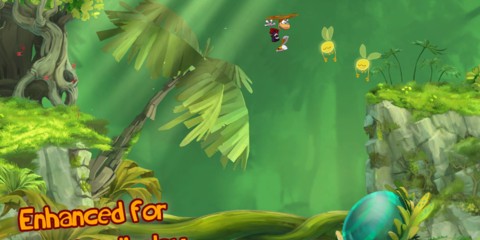 Rayman Jungle Run is now my favorite iOS auto-runner. Granted, I wasn't the biggest fan of the genre, especially those with procedural, unending levels. Luckily, Rayman Jungle Run offers 40 distinct levels that require players to jump, hair-copter float, wall run, and punch or kick their way to the goal. ..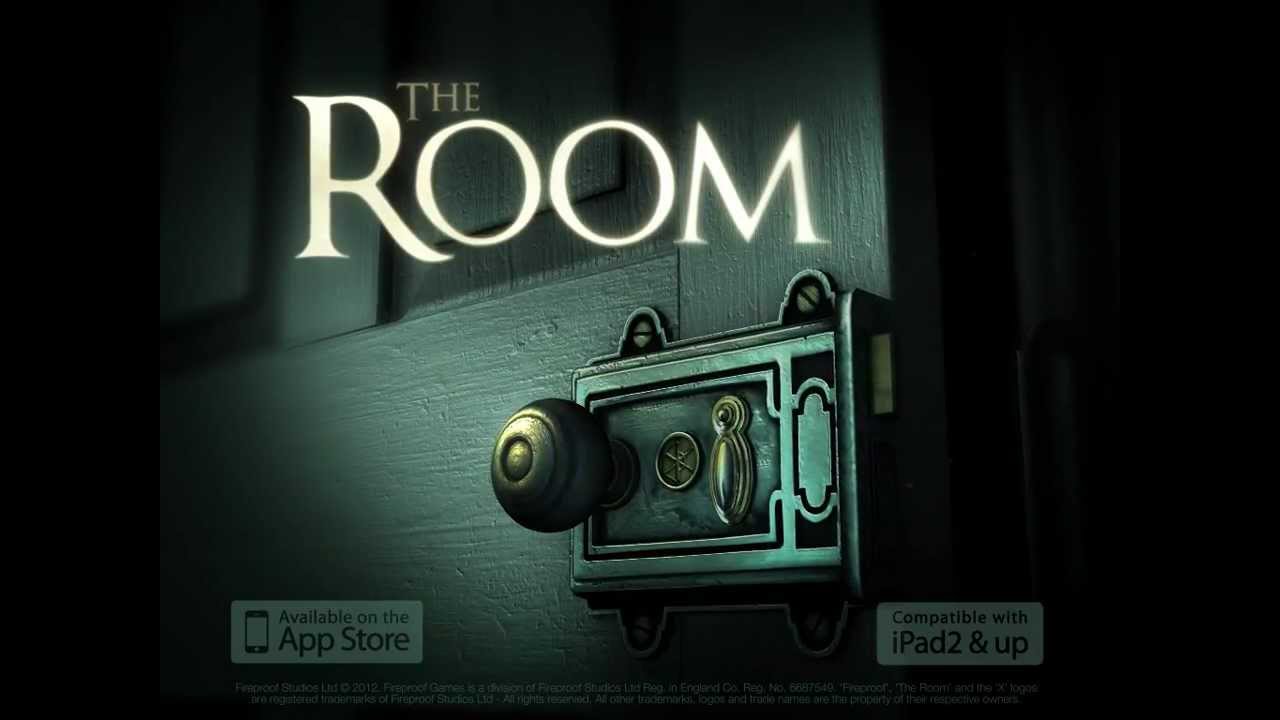 Good news: the wait for Fireproof Studios' super atmospheric 3D puzzle game, The Room, is almost over. The game has cleared certification and it'll be out this September 19 across the App Store for iPad 2 and the new iPad. The price? An agreeable $4.99...
Far cheaper, less sweaty, and more bizarre than any real-world miniature golf course I've played on, Wonderputt is a polymorphic putt-putt painting brought to life by the charming design of Damp Gnat...
Neat: Rovio Mobile's next game based in the Angry Birds universe doesn't star the Angry Birds. Instead, it puts the pigs front and center, and in a playable role...
Square Enix's latest iOS release is out, hot, and confusing the crap out of people. Final Fantasy Dimensions is a free download, but unlocking the full game will cost you more than Final Fantasy Tactics and Chrono Trigger combined. This is Dimensions' English-language debut, but it's not an iOS original. Oh, and you can get the free part now, but you can't buy it yet due to some strange App Store SNAFU where Dimension's in-game store shows no available chapters for purchase...
Surprise! Supergiant Games has been working on an iPad port of Bastion. It'll launch a little later tonight, as international releases worm their way across the globe. If you have played Bastion before, on either XBLA or in your browser or on PC, you'll feel at home with this version. While it does contain some minor tweaks, it's functionally the same game that you should have, and probably have, checked out before...
Words With Friends HD [$2.99] is, like, totally HD now. The game's latest update, which went live just the other afternoon, has added support for the new iPad's display. Version 5.0 also sees the addition of a new sidebar interface element that hooks you up with links to other Zynga games and lets you pester your friends via social media...
realMyst [$6.99] for iPad -- which is now actually called just realMyst -- is available on the App Store today as promised, and it's rocking a $6.99 price tag. realMyst includes all of the content from the original Myst plus "Rime Age," and includes a few hip features like save states, auto-saves, and a hint book...
Cyan Worlds' Real Myst, or "realMyst for iPad" as its now being called, has a release date. According to a post on the studio's Facebook page, Cyan expects Real Myst to hit the iPad 2 and iPad 3 on June 14. Over 60 designers, coders, and programmers combined have touched the project, the post also shares...
Neuroshima Hex [$2.99] received all sorts of new features and content this morning courtesy a brand new update to the core game. The coolest addition by far is the introduction of asynchronous online play, which is something the game's developer Big Daddy's Creations has been thinking about doing for quite some time. Other neat features in today's update include new iPad retina support, player profiles, a stronger tutorial, and redesigned UI elements across the board -- stores, menus, and even in-game...
Infinity Blade 2 [$6.99] already has a ton of content to explore, but it'll be offering even more fat loot and monsters this coming Thursday when Chair unleashes a new expansion dubbed Vault of Tears. It's free and set to "delve further into the Infinity Blade story" via a brand new dungeon to dive. Expect to get around 50 new items to collect, level up, and utilize and expect to see a handful of new foes...
One of the world's best CCGs on mobile, Ascension: Chronicle of the Godslayer [$.99], is now better looking and it's packing more content. In a recent update, developer Incinerator Studios added retina support for iPad, as well as three new IAP card packs -- Return of the Fallen, Storm of Souls, and an aptly named promotional pack called Promo Pack 1. It has also dropped in an "in-app purchase" manager, which allows you to restore, as well as buy, cards from within the app...