We've been hitting it pretty hard with coverage of the new 4th generation iPad and iPad mini launches today, and earlier we posted a list of the Top Ten Best iPad Game Classics For iPad Mini where we suggested some of our favorite iPad games that cover a lot of different genres and should be a nice fit on the smaller form factor of the iPad mini.
We thought it would be fun to show some real-life shots of those games running on the iPad 3 side-by-side with the iPad mini, so you could see just how the different size devices compare.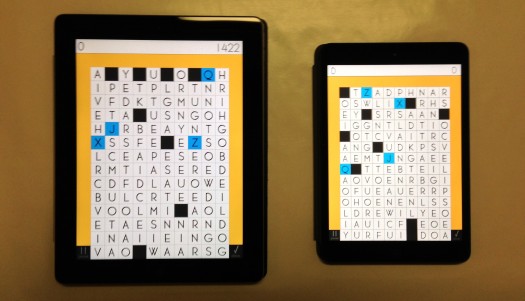 ---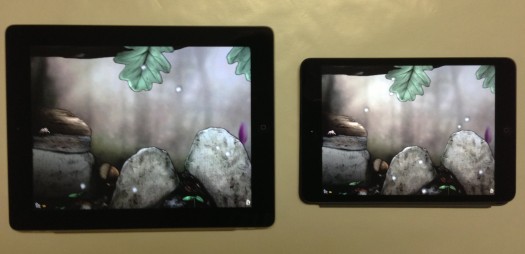 ---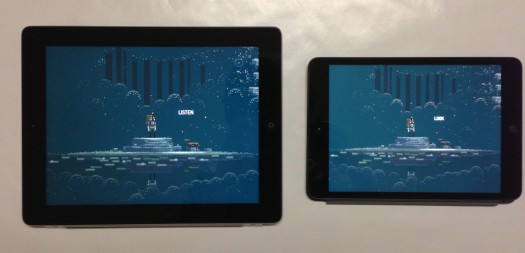 ---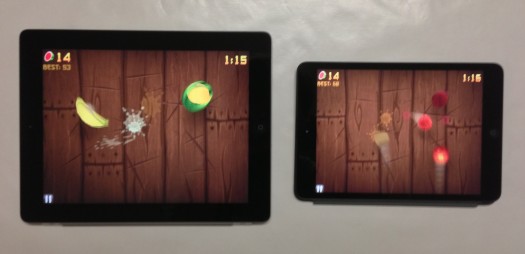 ---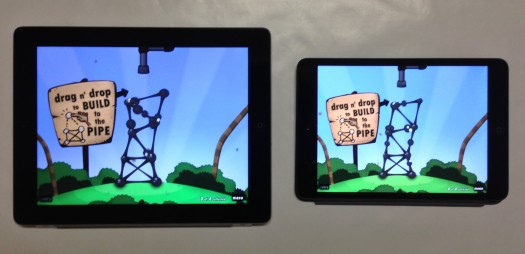 ---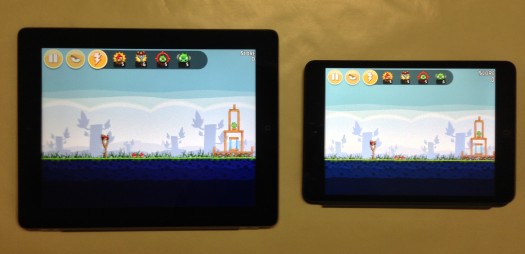 ---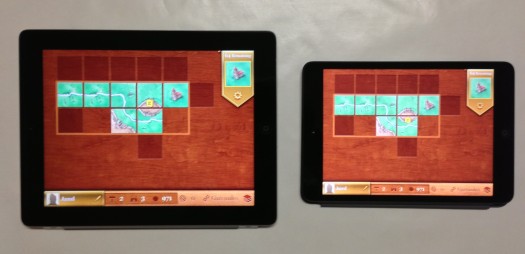 ---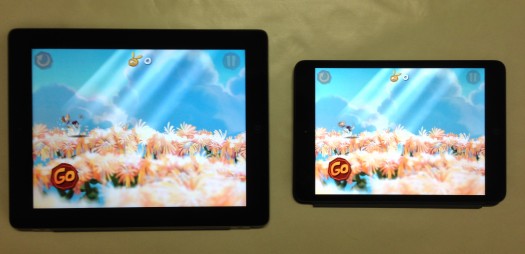 ---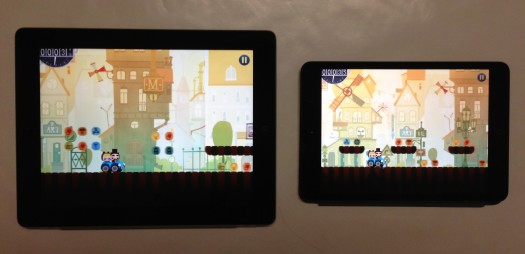 ---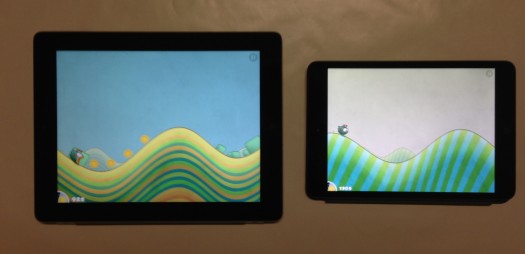 ---
Sure, the iPad mini runs in the same resolution as the iPad 2 and has the same screen ratio as all the different iPads, so there really isn't much difference in how the games run from a non-technical standpoint on any of the iPad devices. However, what I found most interesting is that the iPad mini, despite being significantly smaller than the full-size iPad, doesn't actually feel
that
much smaller when playing games on it. None of these games had any issue with UI elements being scaled down, and in general it feels just like playing games on an iPad normally does just more compact and much lighter.
If you have any opinions on how you feel the iPad mini feels when gaming, feel free to drop them in the comments below or hit up our community iPad impressions thread in our forums and let us know what you think.