We're coming in hot with another SwitchArcade Special Edition, this time looking at the best of the racing genre on the Nintendo Switch. This hasn't always been a very strong genre for the system, but there's certainly enough to put together a respectable list of ten. This list is a mix of different types of racers, so arcade racers, sims, and kart racers are all here in one big grab bag. The games are presented in no particular order, and are simply our favorites. Feel free to share yours in the comments.
Mario Kart 8 Deluxe ($59.99)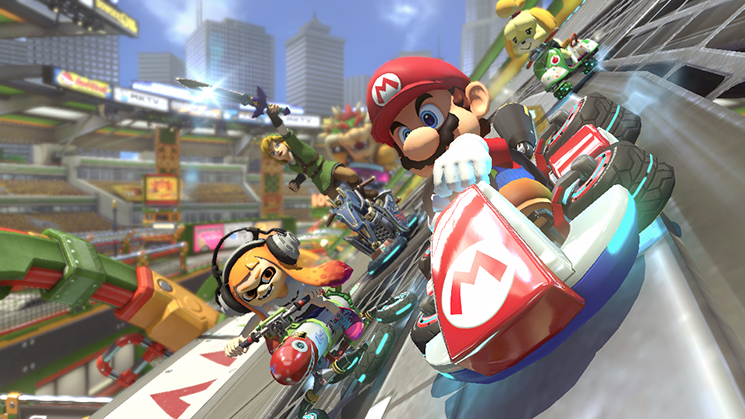 Chances are very good that if you own any game on this list already, it's this one. But if you don't, you really should pick this game up. Sure, it's a family-friendly cart racer with a colorful cast of characters and equally vibrant tracks, but its racing mechanics are solid and the amount of content and sheer polish is nearly unmatched by anything else on the system. Whether you want something casual and easy-going or a serious challenge, Mario Kart 8 Deluxe has you covered. Just watch out for those accursed Blue Shells.
Cruis'n Blast ($39.99)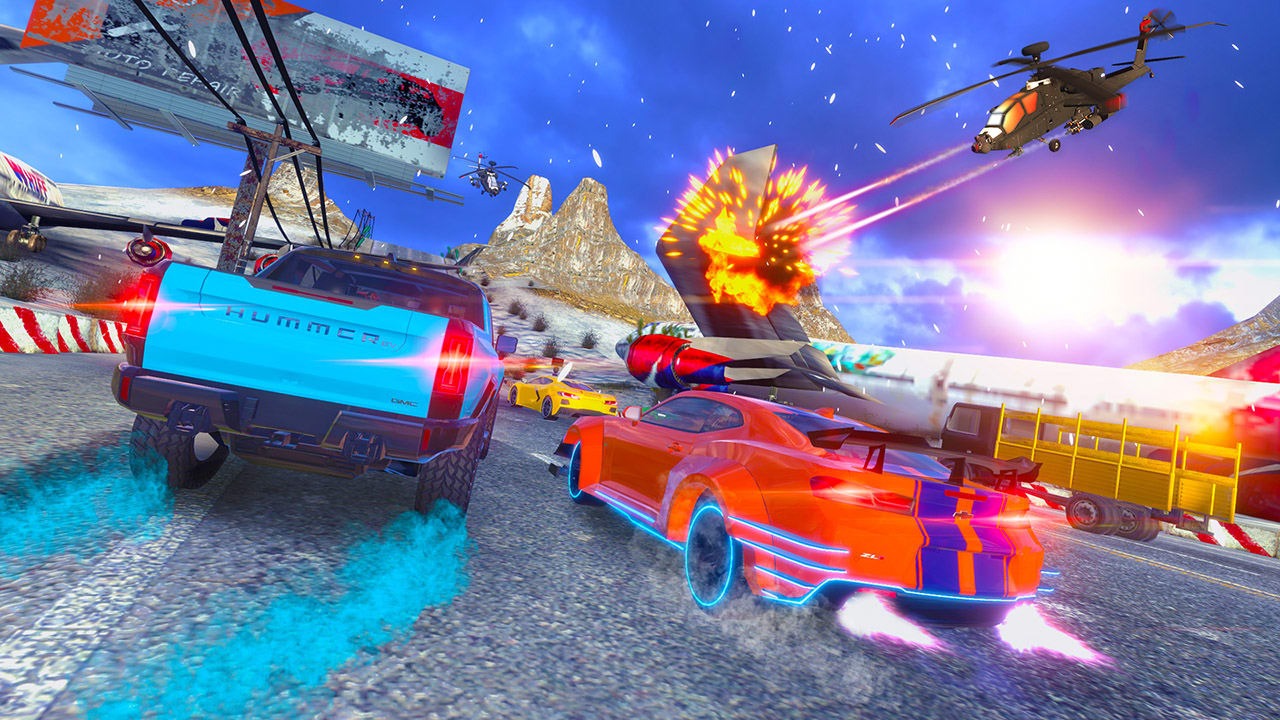 Out of action on consoles since 2007's Wii release Cruis'n, the Cruis'n series made a big comeback with this home conversion of the arcade hit Cruis'n Blast. And what a conversion it is. Not only does it pack in all the thrills and spills of the arcade game, it goes the extra mile with a couple dozen new tracks, some extra modes, more cars, and improved gameplay. Leveling up all of the cars and finding all of the hidden keys on each track will keep you busy for a long while.
Burnout Paradise Remastered ($29.99)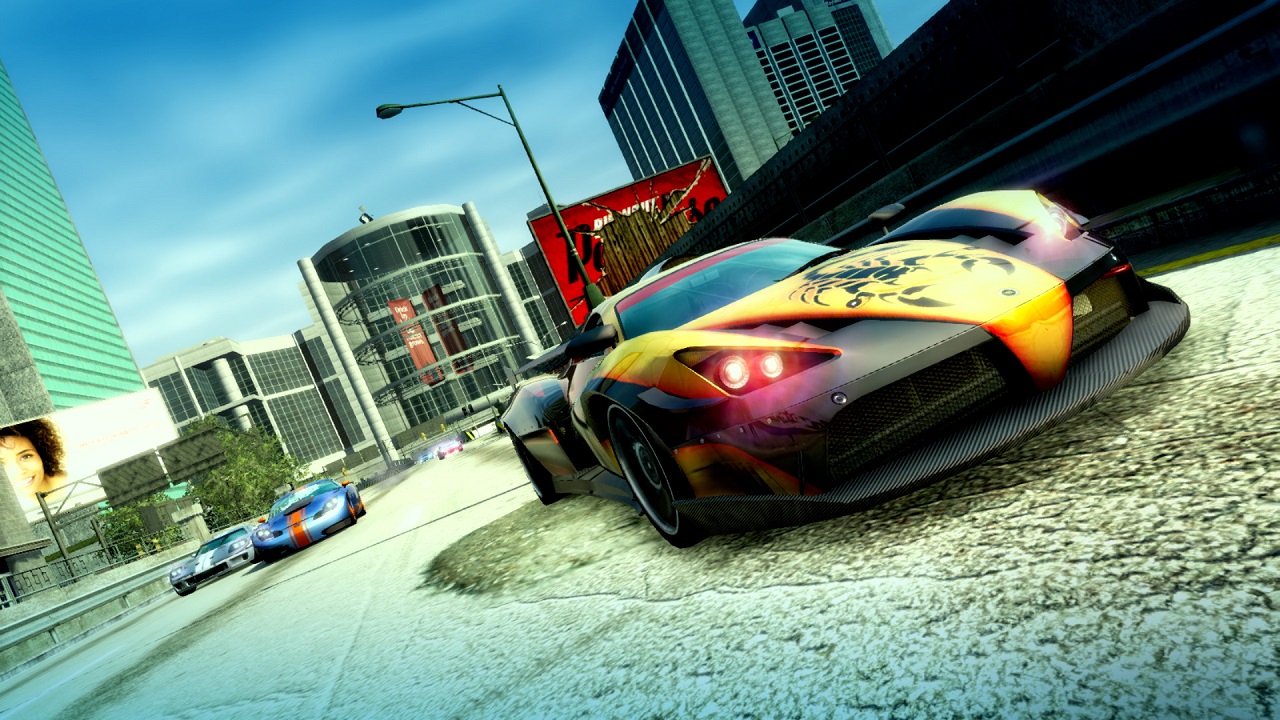 Say what you will about Electronic Arts, the company has made some truly fantastic racing games. Burnout Paradise loses some of the purity of earlier installments in the series, but its open city concept and variety of race types makes this a very compelling experience. The trademark crashes of the series are here in full force, and you can get some pretty spectacular chains of wreckage going. But if you just feel like driving around the city, listening to some tunes, and enjoying the sights, that's okay too. It's a racing game you can take at your own pace, and sometimes that's just what you need.
Need for Speed Hot Pursuit Remastered ($39.99)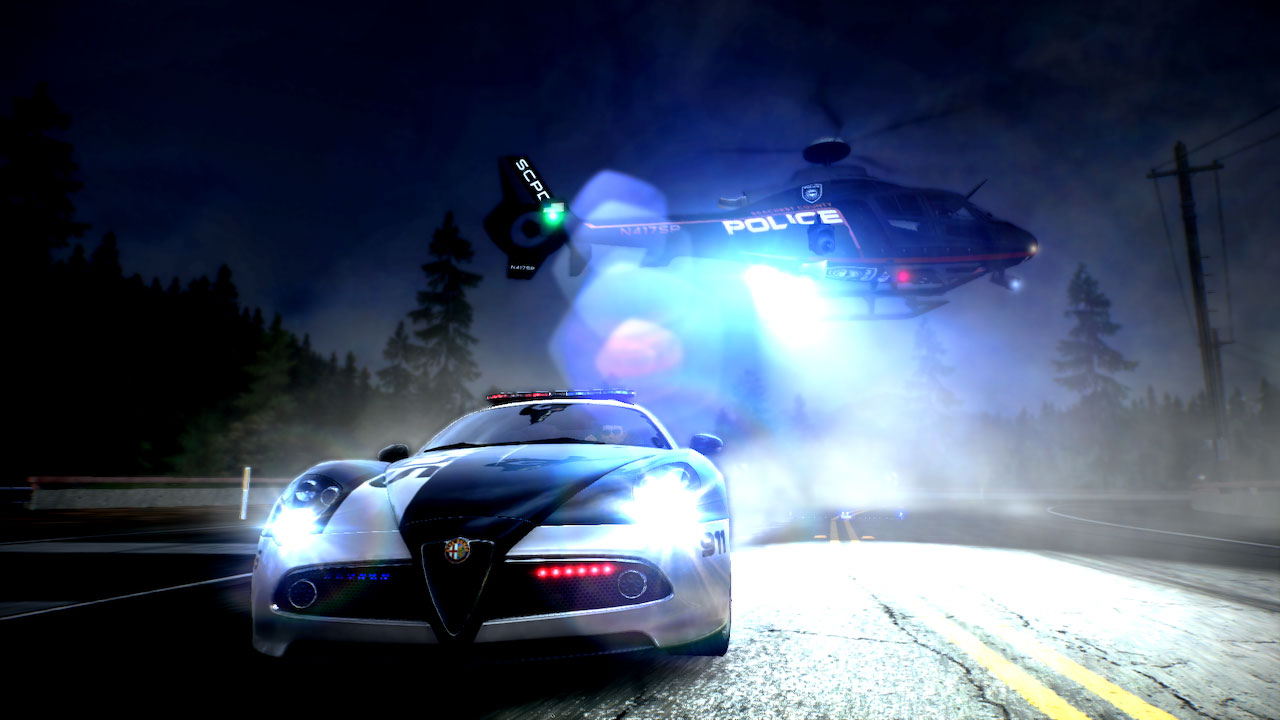 The other racer from Electronic Arts puts a bit more pressure on you. It focuses on exotic cars and police chases, and you will be sitting in both of those seats at various times. There are various types of races, and you once again have an open world to play around in. Unlike Burnout Paradise, Need for Speed features real licensed cars and slightly more realistic handling. Don't worry though, it's not that realistic. You're still going to be in wild situations regardless of which side of the cat-and-mouse chases you're on. When it all clicks, there's really nothing else quite like it on the Switch.
Crash Team Racing Nitro-Fueled ($59.99)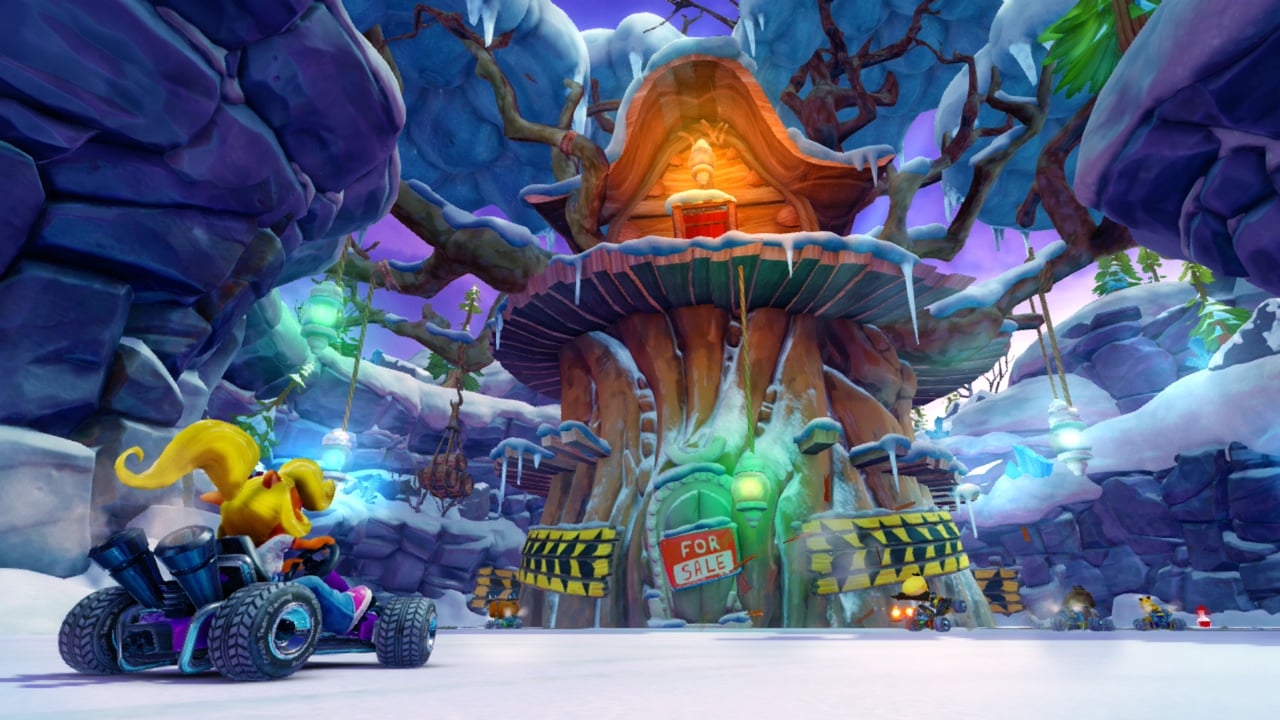 There are a lot of kart racers on the Switch, and many of them are surprisingly decent. But if any of them are worthy of at least fetching Mario Kart 8's coffee, it's Crash Team Racing Nitro-Fueled. This is a very well-done remake of the popular PlayStation racer that incorporates content from all of the other Crash racers and a whole lot more. It has a very different feel to it, and it's going to take you a long time and a lot of work to unlock all that it has to offer. If you're burnt out on what Nintendo's plumber hero has to offer, this is a great alternative.
GRID Autosport ($34.99)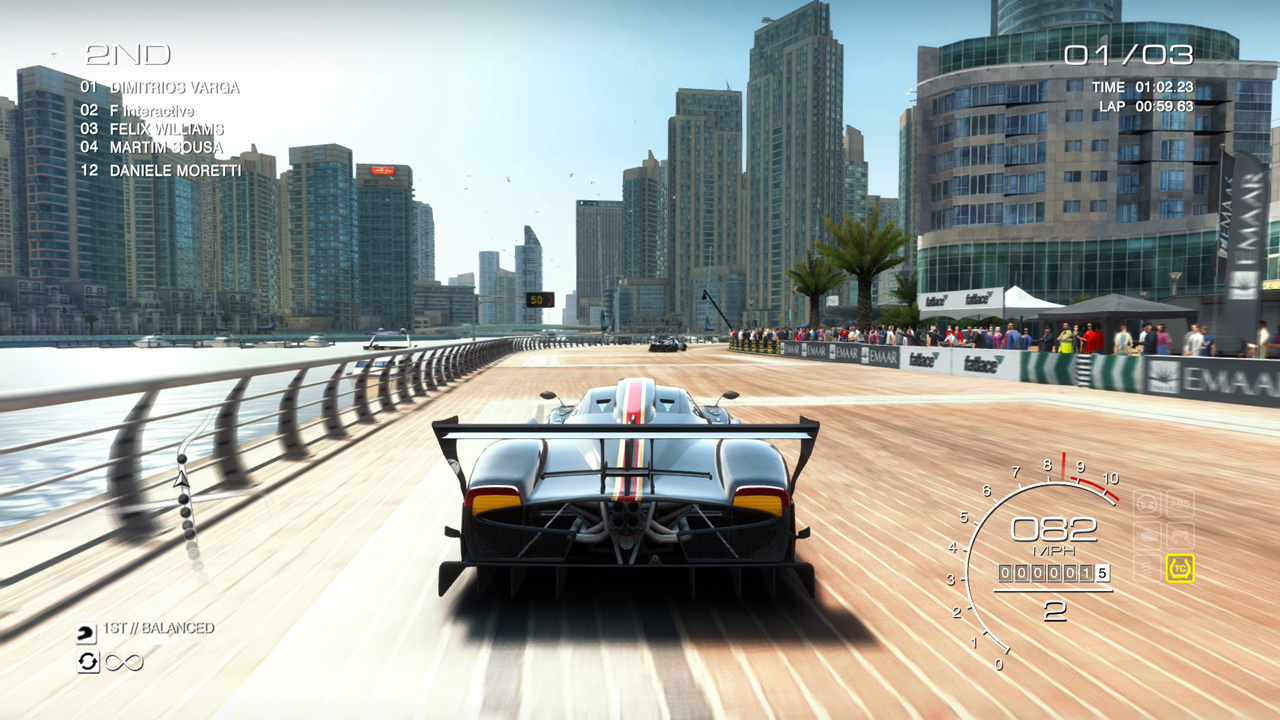 You're probably noticing that most of the games on this list take a, um, liberal approach to approximating reality. The Switch just doesn't have a whole lot of good sim racers, and it's probably one of the more egregious gaps in the library. If you want that realism in a game that is also of good quality, GRID Autosport is easily your best option on the system. Codemasters has been turning out excellent racers for decades now, and Feral Interactive did a top-shelf job of getting this game running on the Switch as well as it does. So yes, if you want a racing game that doesn't lean into the arcade end of things too much, this is one of the few solid picks.
Horizon Chase Turbo ($19.99)
Horizon Chase Turbo pays homage to a very particular era of racing games, and it does so with incredible skill. If you have fond memories of games like Out Run, Lotus Turbo Challenge, or Top Gear, you're going to find a lot to like in this game. Hop in your car and race through a ton of courses while listening to an amazing soundtrack by Barry Leitch. There's an old-school feel to the game, but with enough modern touches to make it appeal even to those who have no nostalgia for this kind of racer. It keeps on growing over time too, with extra DLC packs that keep the good times rolling.
Rise: Race the Future ($16.49)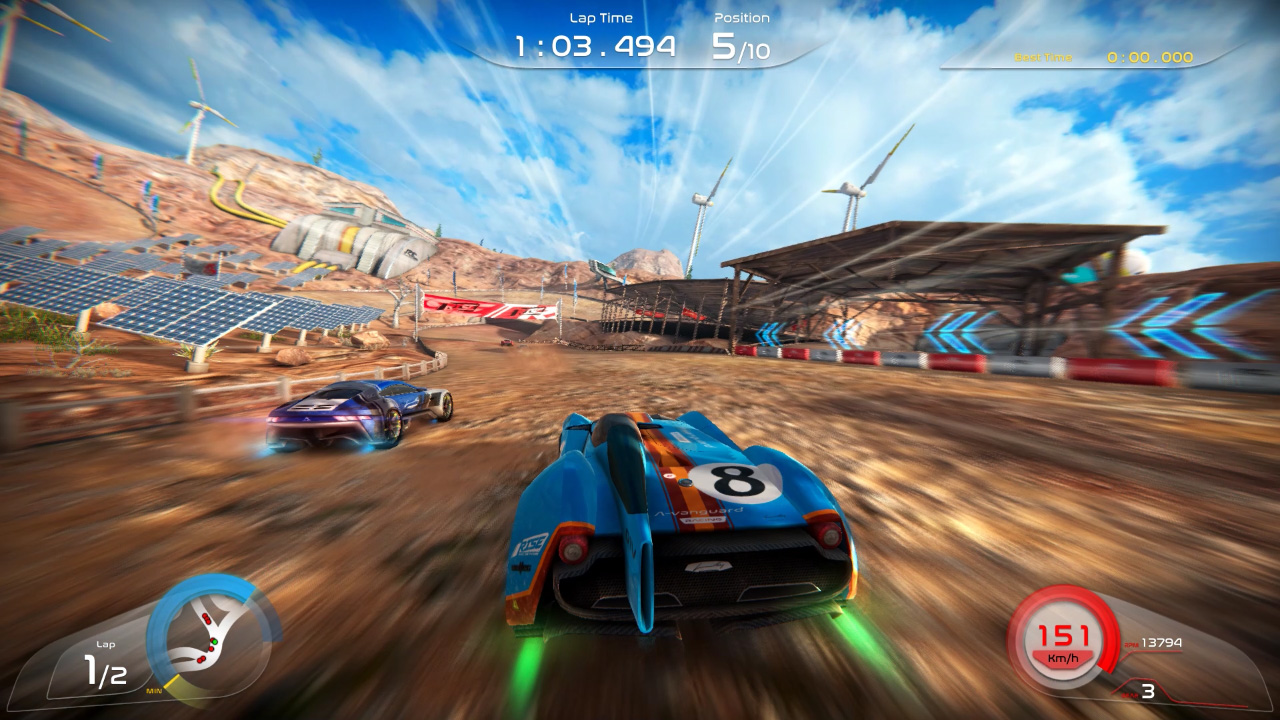 VD-DEV is probably best known for its remarkable work with underpowered handheld hardware back in the day. It's had plenty of experience making racing games on hardware that has no business running them, and that experience has served it well now that it is making games on hardware that can handle a whole lot more. It's a slightly futuristic take on rally racing with deep mechanics but an overall arcade bent. It was enjoyable enough at launch, but a series of excellent updates have quietly forged this into one of the better racers on the system.
Hotshot Racing ($19.99)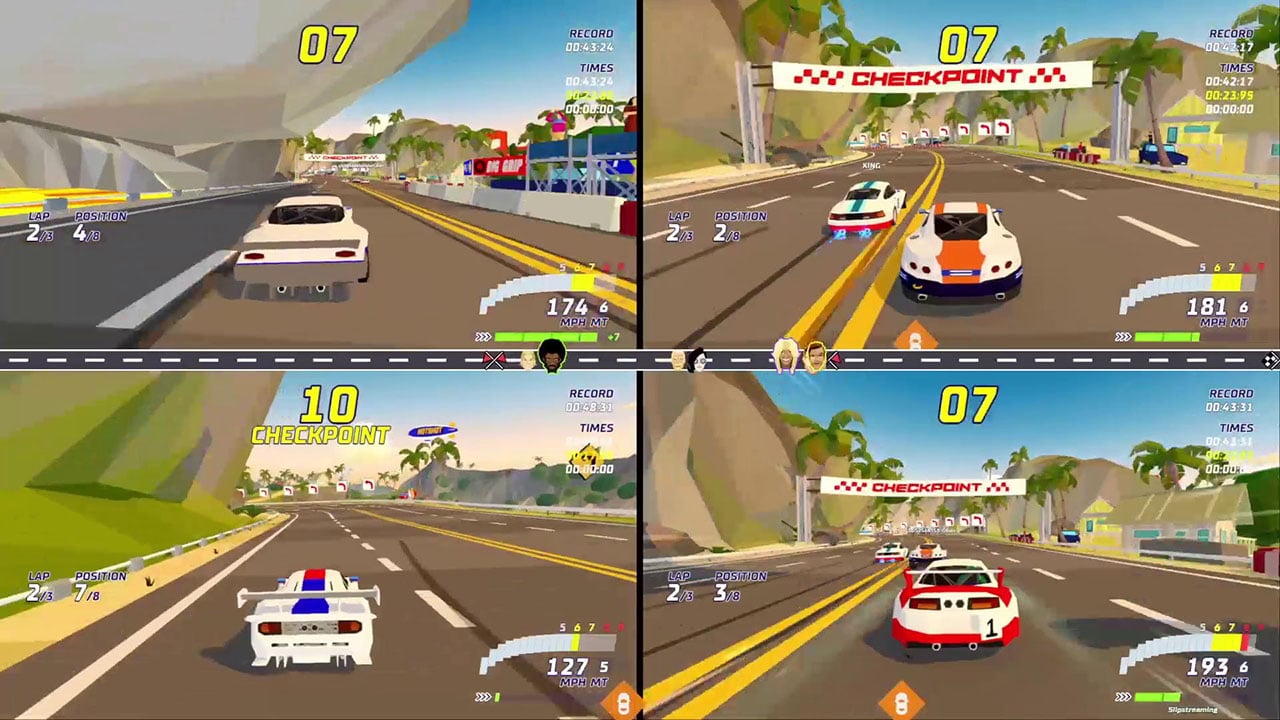 I don't know why Bandai Namco gave up on the Ridge Racer series, but it's seeming increasingly likely that we won't be seeing an entry on the Switch. I hope time makes a fool of me on that one, but in the meantime at least we have Hotshot Racing. While it looks like an homage to SEGA arcade racers, in practice it feels a lot like Namco's corner of the game center. Lots of drifting, in other words. Still, it's nice to see a game that aims at this sort of target do such a good job of hitting it. It was a little thin on content at launch, but a rather sizeable free update significantly expanded on what it has to offer.
Rush Rally 3 ($14.99)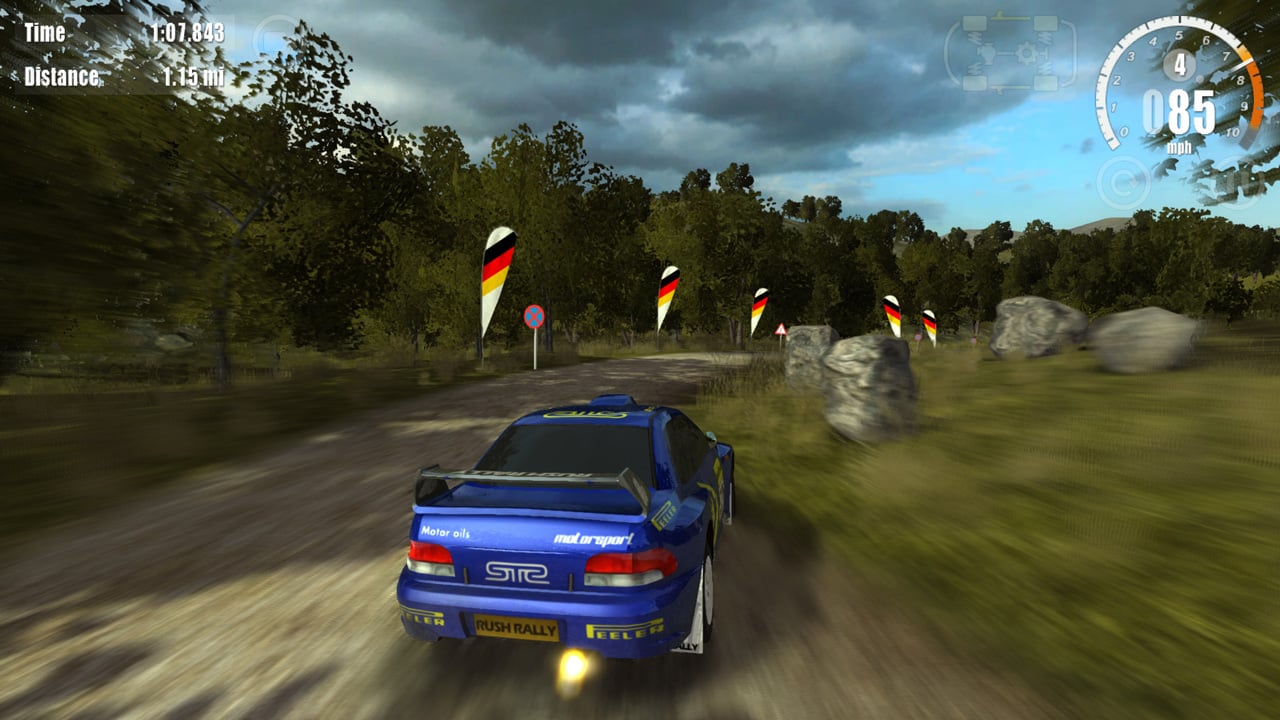 Here's another solid choice for someone looking for something more on the simulation racing side of things. It's an indie effort, so don't come into it expecting any fancy licenses. You'll be able to figure out which cars are representing what if you're familiar with the history of rally racing, I'm sure. You get smooth 60 fps racing on more than 70 tracks with varying weather and time of day conditions, over road surfaces of all kinds. You can customize and tune your collection of cars as needed, allowing you to suit your vehicle to the challenge at hand.
Those are the racers we choose for the winning circle. Hopefully there's at least one game in there for anyone's racing tastes. These are just our picks, though. What are some of your favorite Nintendo Switch racing games? Comment below and let us know!
Interested in more lists? Check out our other recommendations!