Previously on the SwitchArcade Special, we've had our favorite fighting games, 3D platformers, JRPGs, action RPGs, and more highlighted for Nintendo Switch. For today's special edition, we look at visual novels. This includes pure visual novels, otome visual novels, visual novel hybrid games, and more. The Nintendo Switch is now home to not just what the PS Vita used to get but also adventure visual novel game hybrids that previously would skip portables or consoles in general. The hybrid nature of the Nintendo Switch makes it the best place to play visual novels. It was difficult to narrow things down but here are the top 10 visual novels on Nintendo Switch in no particular order.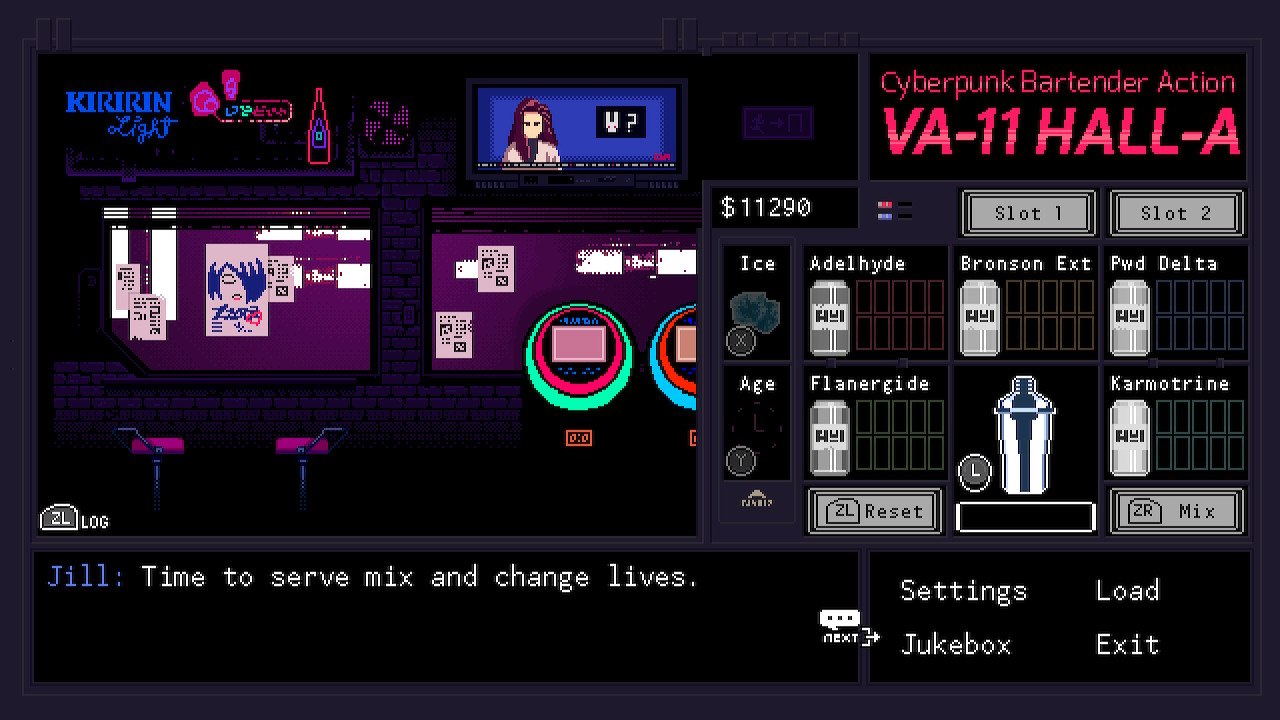 Sukeban Games' VA-11 HAll-A isn't just a game I can easily recommend to anyone but one of my favourite pieces of media ever. You play as a bartender at VA-11 HAll-A in Glitch City in this booze 'em up where you mix drinks, alter people's lives, try and survive, and interact with some of the most well written characters in gaming. You play as Jill who also is a fantastic protagonist. VA-11 HAll-A is a hybrid visual novel with some gameplay that involves making drinks. It has multiple endings and a soundtrack that will likely be in constant rotation in your playlist. VA-11 HAll-A also happens to be one of the most relaxing games ever. Sukeban Games really struck gold here and VA-11 HAll-A is perfect on Nintendo Switch with its control options. If you haven't played it yet, you need to fix that right now.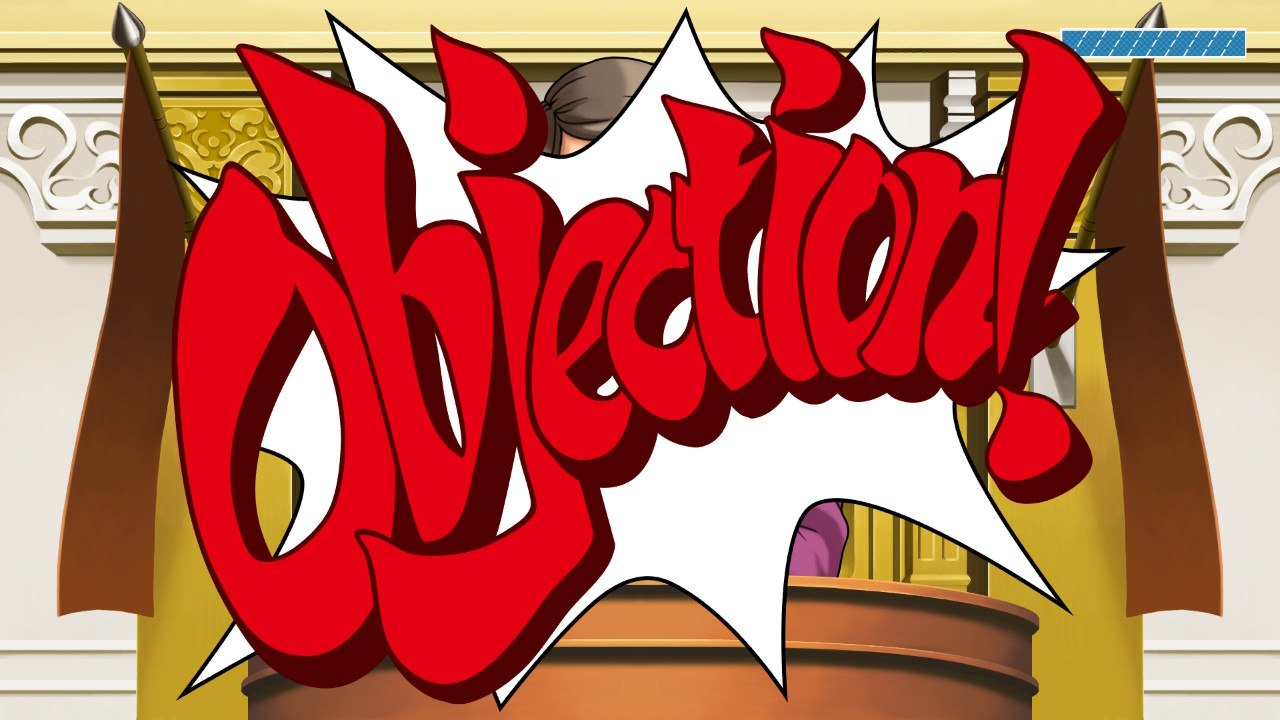 The Ace Attorney Trilogy debuted through Nintendo DS releases outside Japan that were eventually brought to iOS. Capcom finally brought the trio of DS classics to all consoles and PC in the form of the Phoenix Wright: Ace Attorney Trilogy. If you've never played a game in this series before, this trilogy has you taking on the role of Phoenix Wright and experiencing courtroom drama, comedy, and more as you investigate, solve murders, and try to overcome the various challenges thrown at you. If you've already played this on iOS, there isn't really much extra here barring much better visuals. This is the definitive way to play the Ace Attorney Trilogy for sure and the asking price is more than justified by what you get here.
AI: The Somnium Files ($59.99)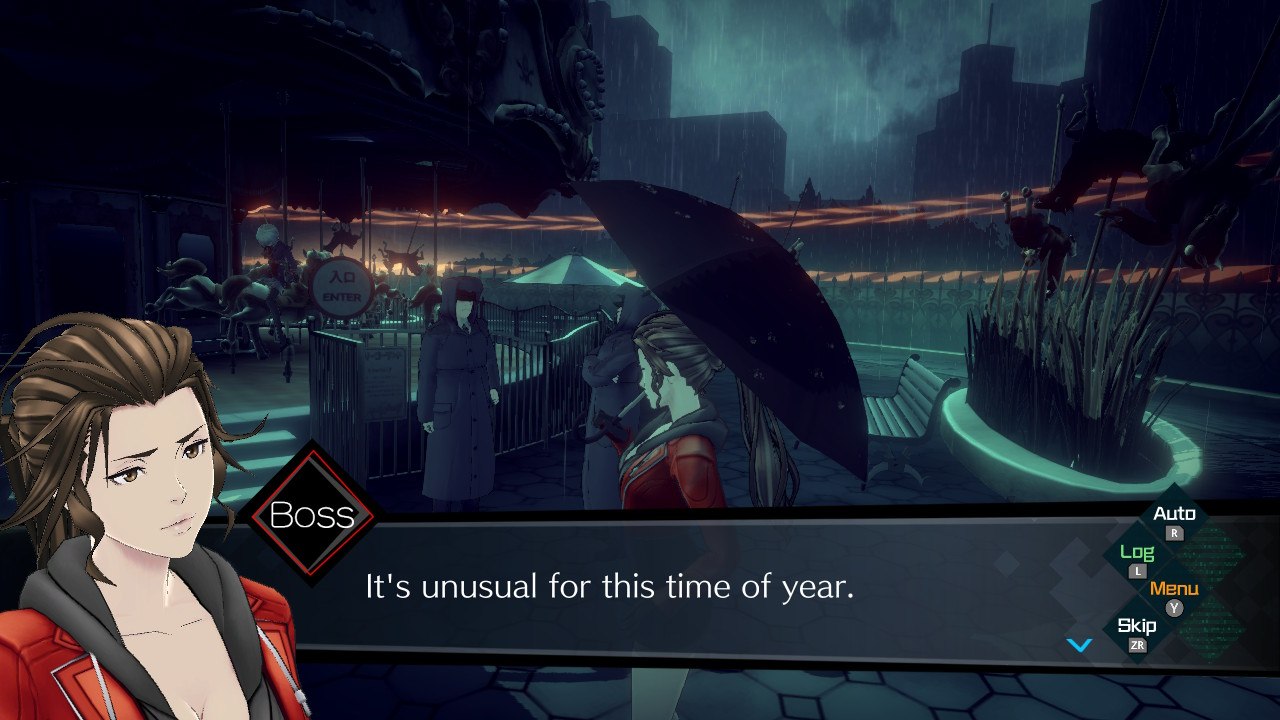 AI: The Somnium Files from Kotaro Uchikoshi (creator of Zero Escape) and Yusuke Kozaki (character designer for Fire Emblem Awakening) is one of the better adventure visual novels to release in the last few years. It features a near future Tokyo where Kaname Date is on a case involving a serial killer. AI: The Somnium Files features exploration, puzzle solving, and a memorable cast and great story. It also has a great localisation with excellent dialogue throughout. The only downside to this is that some puzzles feel too reliant on trial and error. As a narrative, AI: The Somnium Files delivers in spades and is well worth your time even with the performance issues on Nintendo Switch.
Spirit Hunter: Death Mark ($49.99)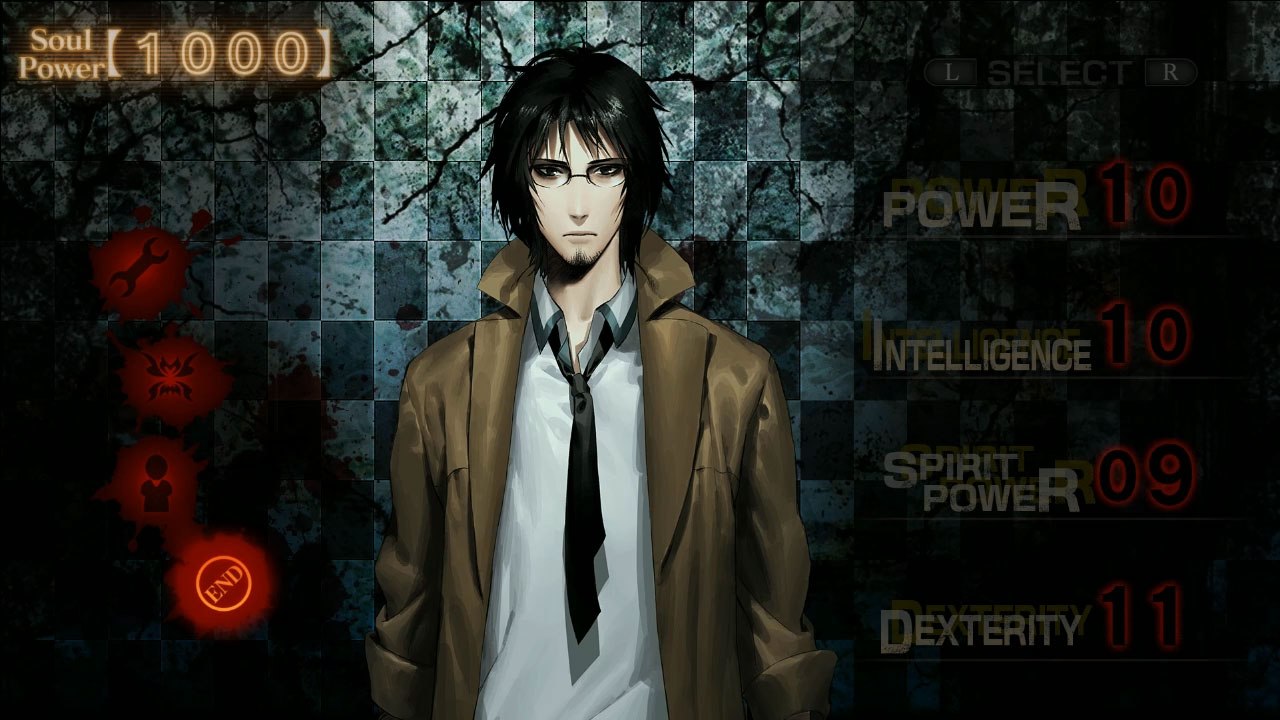 Spirit Hunter: Death Mark from Experience Inc. and Aksys Games blends gruesome horror, mystery, exploration, and urban legends together for an unforgettable adventure. It involves people discovering a birthmark like symbol on their bodies leading up to a grotesque death. Death Mark also has combat encounters to shake things up from the visual novel storytelling. Without getting into any story spoilers, Spirit Hunter: Death Mark and its follow up Spirit Hunter: NG are two games any horror enthusiast needs to play and they are excellent on Nintendo Switch. The aesthetic and audio design in particular are top notch.
Clannad ($44.99)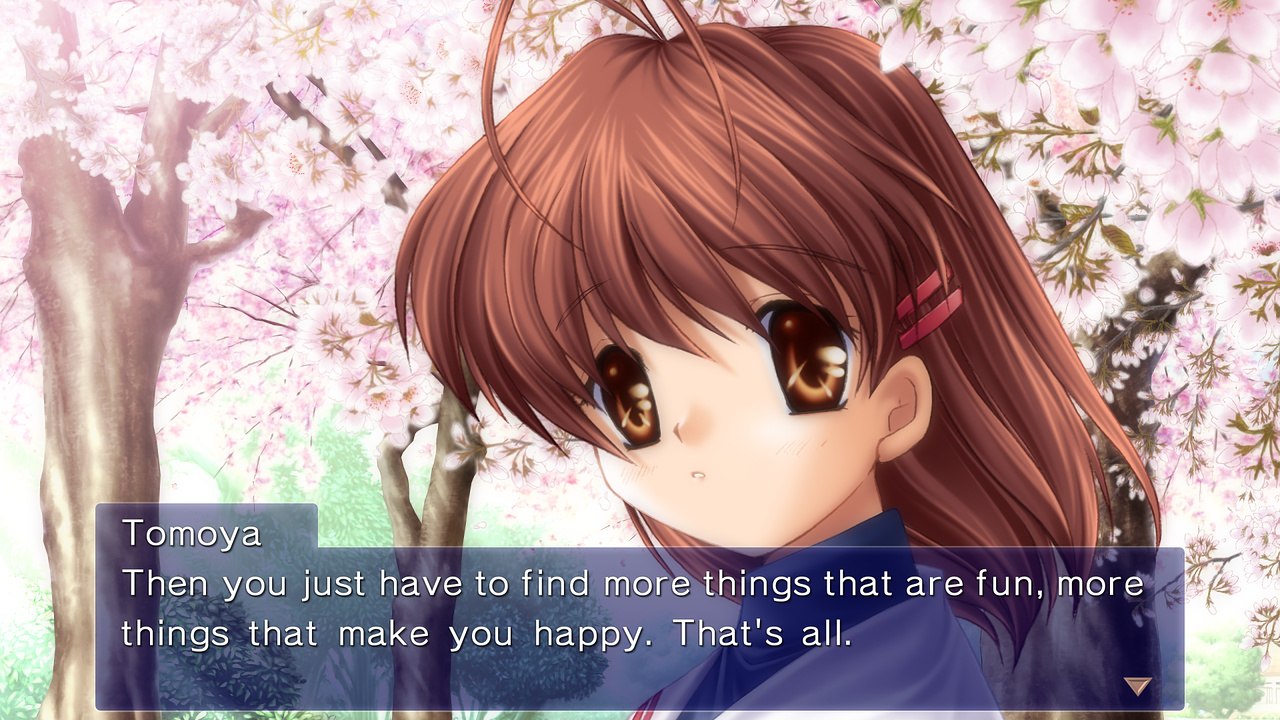 I discovered both Steins;Gate and Clannad through their respective anime series thanks to a friend who convinced me to give them both a shot. Clannad from Key is a story about Tomoya Okazaki who lives with his alcoholic father. On his way to class, he runs into a girl named Nagisa. Both of them become good friends and this is where an unforgettable story involving mystery, ethereal moments, slice of life situations, comedy, and more begins. Clannad has multiple endings featuring different character spotlights with touching moments. The only barrier of entry here is the artstyle. I know many people can't get beyond the character designs here. If you don't mind or like the designs, this is one story you will not regret putting your time and money into. Expect to spend at least 70 hours here. Clannad's soundtrack is legendary as well with one of best opening songs ever.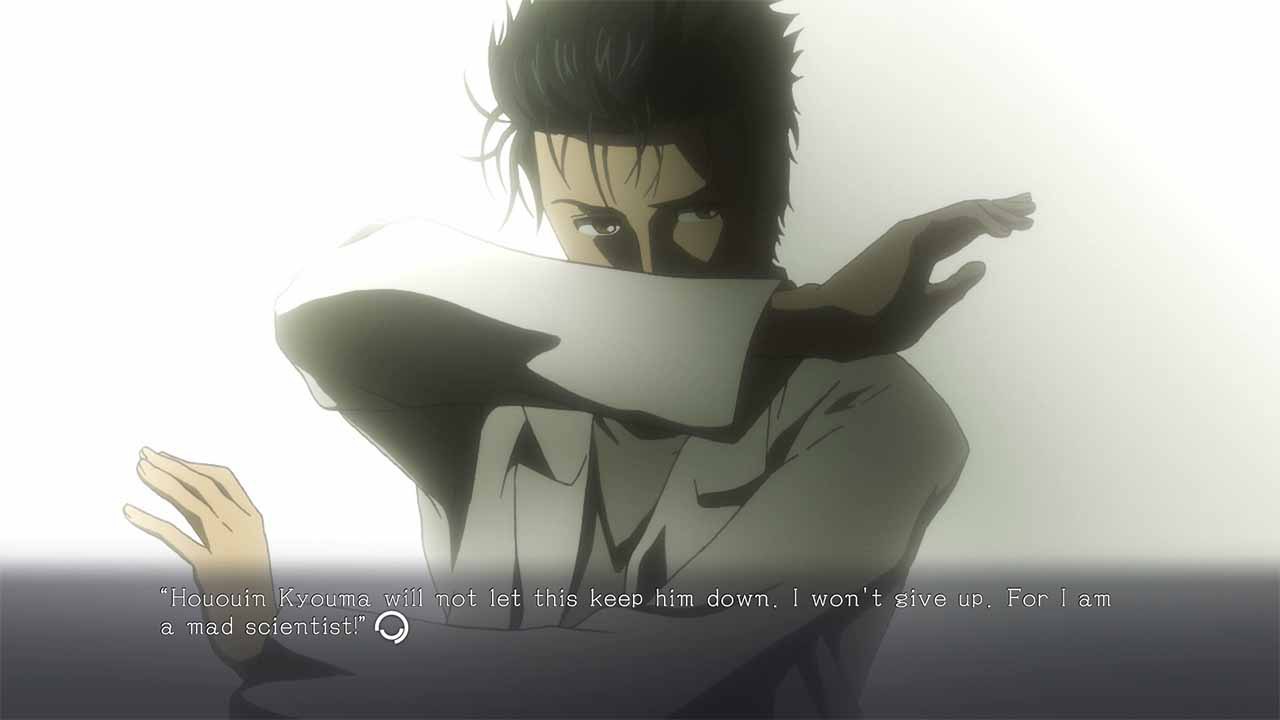 Steins;Gate has been released multiple times over the years across different platforms and even through the popular anime. Steins;Gate Elite is a remake of the original visual novel with scenes from the anime. It is a great blend of two media and mostly delivers on its promise to be the best way to experience Steins;Gate. If you've never played or experienced Steins;Gate, it is one of the best time travel stories in gaming with a brilliant cast of characters and multiple branching paths. What I love about Steins;Gate Elite the most is that this is the best introduction to anyone looking to get into pure visual novels. It is a great bridge between an anime and a visual novel. While the original Steins;Gate visual novel is still the ideal way to experience everything the story has to offer, Steins;Gate Elite is easily the most accessible way to get into Steins;Gate and a damn fine visual novel in its own right.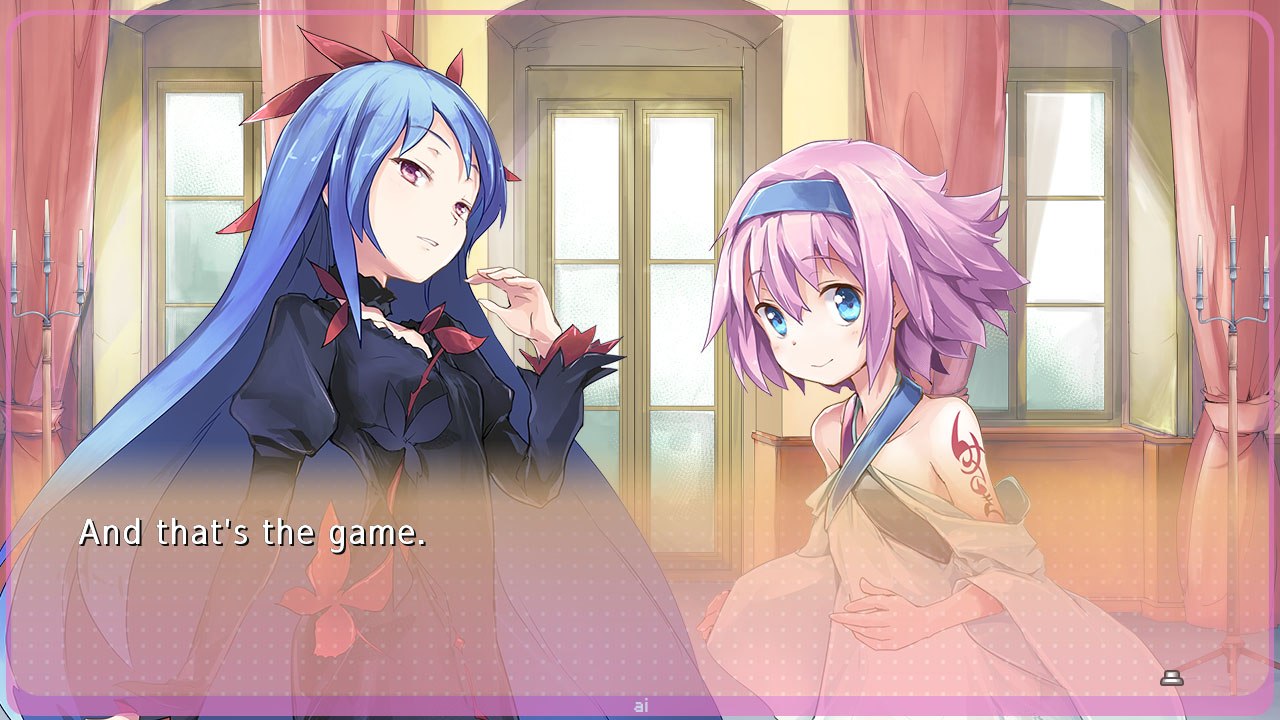 I've been a big fan of Kogado Studio ever since I played Nurse Love Addiction on PS Vita a while ago. Yumeutsutsu Re:Master from them is a very interesting story about a small game studio in Japan working on an adventure game. It gets meta as well but is a very emotional story of a young girl you play as (Ai) trying to reconnect with her sister who works in a game studio. Through this game project, Ai learns the ropes of game development and experiences crunch time, deadlines, staff on the brink of collapse, and more. It doesn't have a ton of endings but it makes up for that with its length. I enjoyed the true ending quite a bit and spent about 70 hours to get through everything Yumeutsutsu Re:Master has to offer. The one concern is the asking price. I hadn't seen a game this expensive on the eShop before and while I love the story here, it is definitely expensive. I'd recommend trying out the demo on Steam or waiting for a sale before buying it if you aren't sure.
Code: Realize – Guardian of Rebirth ($39.99)

Code: Realize – Guardian of Rebirth is probably the first game most otome fans played. The steampunk setting and well-written characters based on various historical and literary figures revolve around the life of Cardia who has various love interest options and of course some who aren't looking out for her best interests. What makes Code: Realize – Guardian of Rebirth still worth playing today is the gorgeous artwork and great voice acting in addition to a story with multiple branching paths for each of Cardia's love interests. I can safely recommend most of Otomate's releases on Nintendo Switch but Code: Realize – Guardian of Rebirth is probably the safest starting point if you're a fan of the setting. For everyone else, the game below is worth looking into.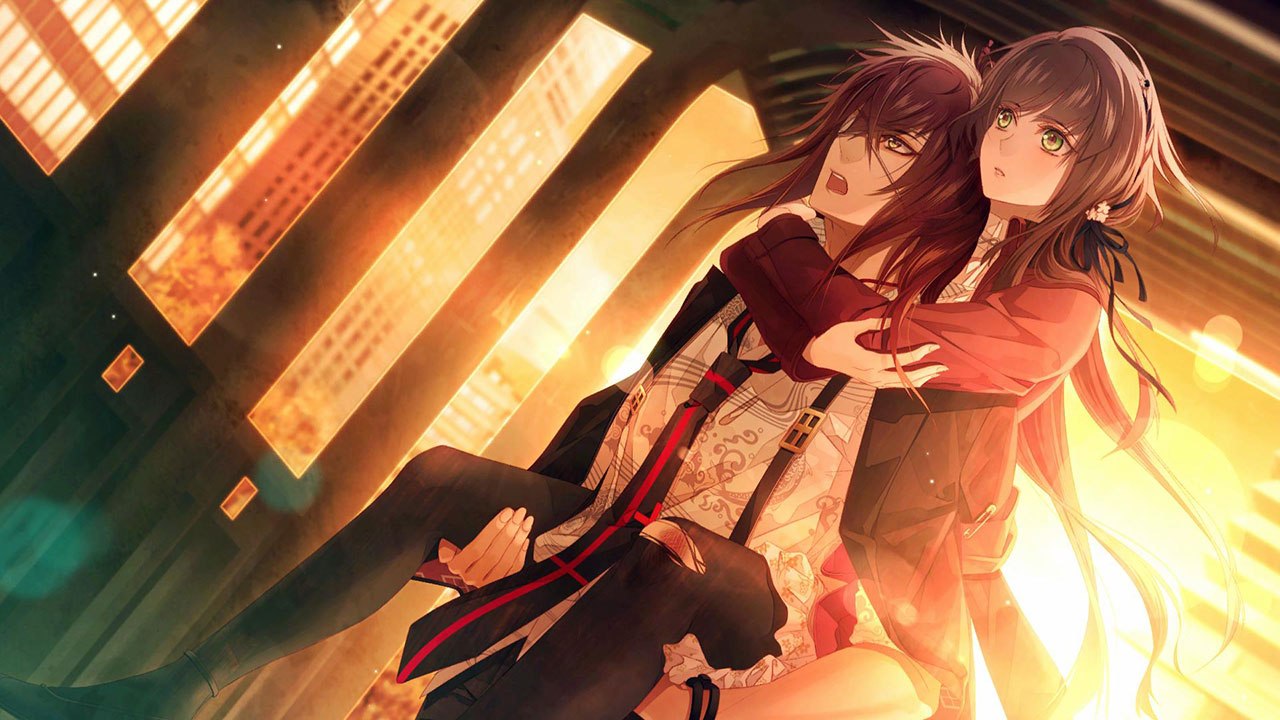 Collar X Malice is easily one of the most stylish visual novels out there with some nice additions to shake up the formula. It follows Ichika Hoshino who is a young police officer in Shinjuku which is under quarantine thanks to a terrorist group. Ichika gets caught up in this and wakes up with a collar around her neck that can kill her. Her story plays out in multiple branching paths with potential character stories. These involve various decisions, QTEs, investigation segments, and more. It does enough to make things feel fresh despite being a great visual novel as well. Collar X Malice has great art, music, and voice acting. If you've never played an otome game and want to sample the genre with a more recent entry, this is a good entry point.
World End Syndrome ($39.99)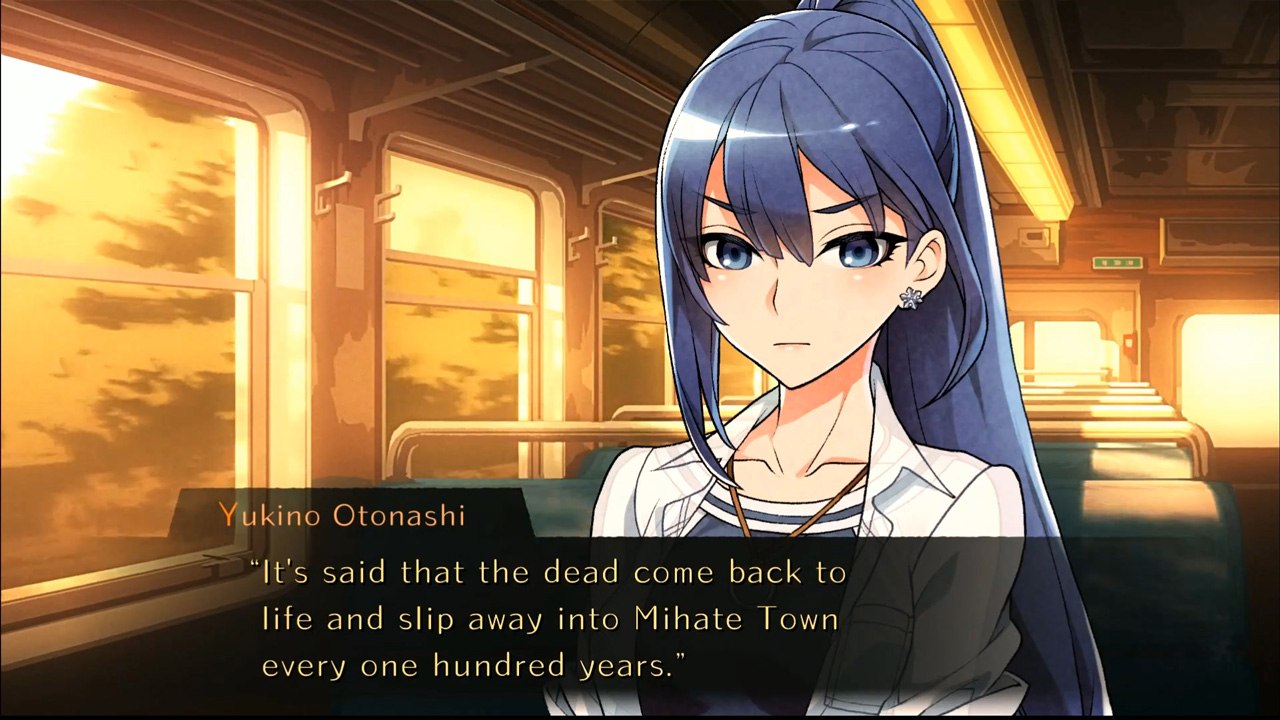 World End Syndrome is one of the more surprising visual novels on Nintendo Switch for me. It is a romance adventure about a 17 year old who is trying to escape his past after his sister died in an accident. One thing leads to another and he is caught in a series of incidents in his new school. World End Syndrome has gorgeous art and the animated backgrounds make it look even better. The narrative plays out very well and you can easily jump across to experience all this story has to offer as you try and see all sides of the story in different routes. It also has a nice blend of slice of life moments, mystery, and romance across the story. Even if you don't like the premise or aren't interested in romance at all, you should download the demo to see how good the game looks.
I'm still making my way through some of the newer releases like Robotics;Notes Elite and Piofiore: Fated Memories if you were wondering why they aren't included yet. What do you think? Do you have any visual novels you'd like to add to this list? Feel free to comment below with your favorites on the Switch and let us know.