Mario Kart Tour (Free) already took players to Tokyo and then had a Halloween focussed event that tied into the release of Luigi's Mansion 3 on Nintendo Switch. After that, players were taken to Paris but today's Tour Event sees Mario Kart Tour get into the holiday season with the Winter Tour that adds new characters, control options, and a lot more. Watch the trailer for the new Winter Tour Event in Mario Kart Tour below:
The Winter Tour brings in DK Pass which is a new snowy course. The trees in existing courses get a new holiday themed flavour as well when this Tour Event begins. Racing controls have been updated letting you steer with manual drift options. You can swipe to turn and tap to drift now as an option. In terms of characters, Mario (Santa), Pink Gold Peach, and Black Shy Guy. Mario Kart Tour Gold Pass subscribers get a new cart as well. This paid subscription is clearly working well for them because even Animal Crossing: Pocket Camp is getting a paid subscription with details to be revealed soon.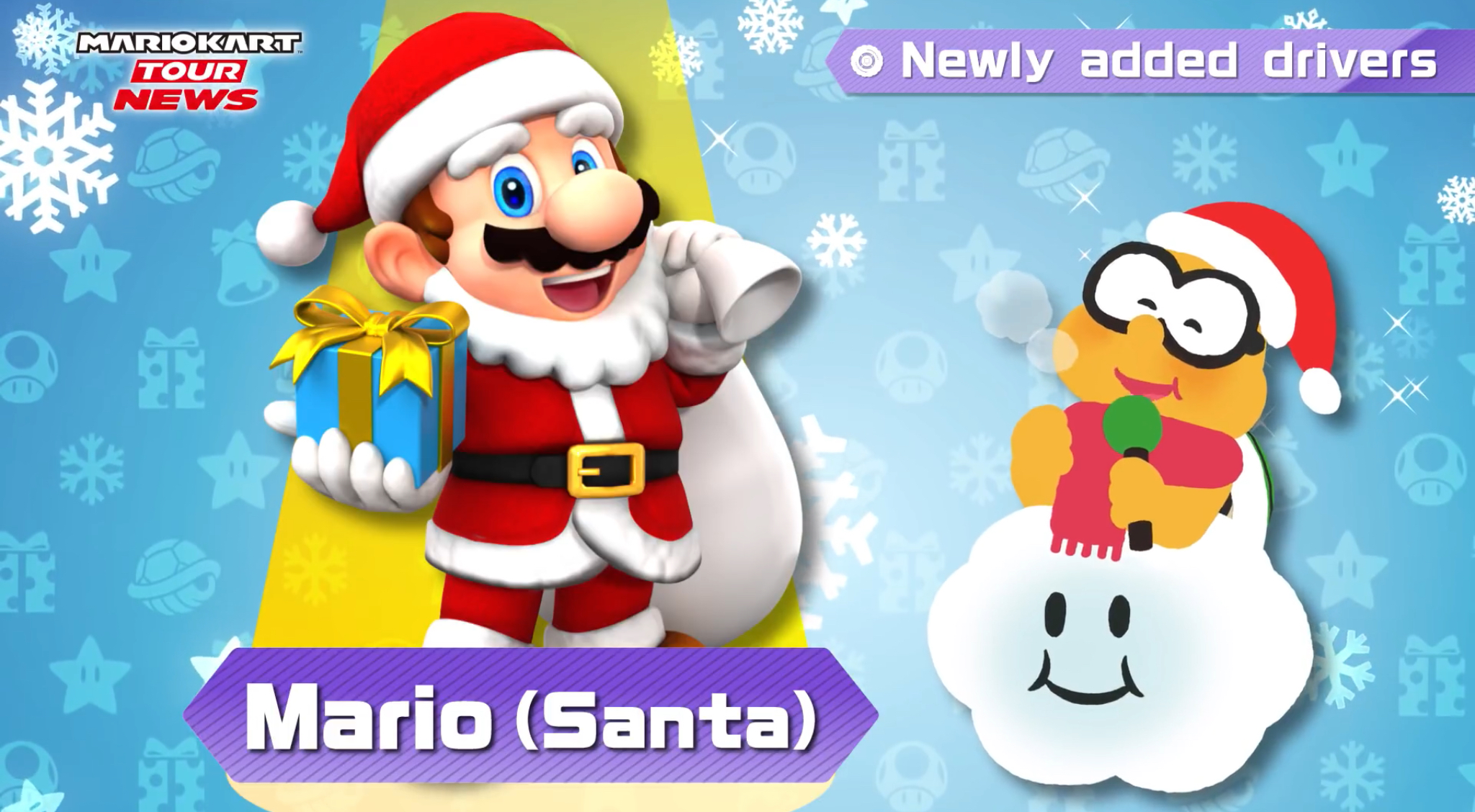 If you've not checked it out yet, Mario Kart Tour is available for free on the App Store and Google Play. Be sure to check out the thread in our forums for more discussion around Mario Kart Tour. Read about the upcoming multiplayer beta here. What do you think of the support for game so far?