Hello and welcome to another weekly Hearthstone (Free) news roundup. I hope you've enjoyed a week full of Hearthstone, good card draws, and excellent top decks. This week hasn't been the busiest in terms of news, but there's always news to talk about when it comes to Hearthstone. Today we have a defense of Aggro decks, Ben Brode discussing power creep, Winter coming to Hearthstone, League of Explorers concluding, and more. Now that the LoE has officially concluded, everyone's waiting for the dust to settle to see how the meta will shape up. So far, LoE seems to have had quite the impact on the game, and I'm glad about that. Hopefully, we'll see interesting archetypes (like the Reno-decks) come out of this Adventure, and hopefully Blizzard has figured out the magic recipe for successful future adventures.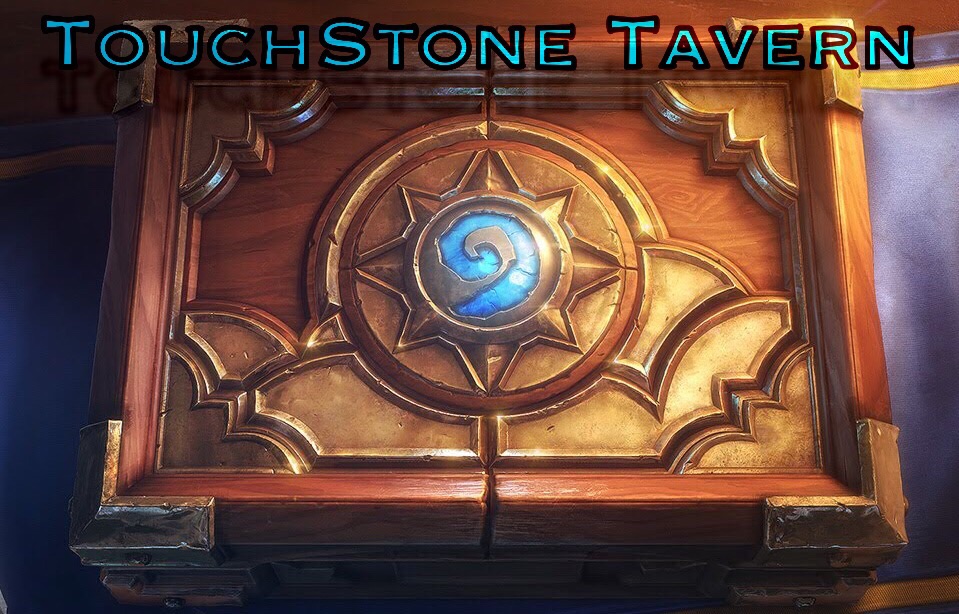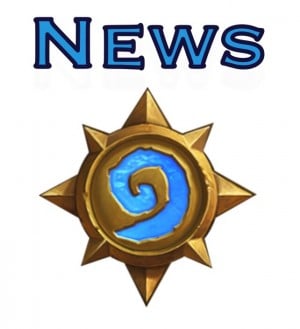 In Defense of Aggro
Aggro decks often get maligned by many players because of what they see as a low level of skill required. Simon Welch over at PC Gamer wrote a story that explains how Aggro is actually not easy to play even if it looks that way. There is a lot of skill that goes into every decision taken, especially when the player needs to deal with bad card draws. And even though many think Aggro players simply go face and ignore the board, something that leads to boring games, Aggro decks actually require very complex trading decisions when the necessity appears. You have to calculate probabilities, assess remaining ways you have to finish the game, and weigh expected damage from the minions on the board. These decisions make the deck much more tricky than people often realize.
Also, Aggro is necessary for the health of the game. Imagine if all the decks were Control decks; such a meta would ensure that players create the "greediest" decks possible with the biggest threats. Also, such decks would make every Hearthstone match go on for more than 20 minutes, which would make going up the ladder as it currently stands almost unfeasible. Add to this how Aggro decks are cheaper than most other decks and, therefore, great for beginners or for people without much money invested in the game, and you can see how necessary they are.
Aggro is easy to counter, the writer continues, because you can add Taunt, health minions or spells, and all of a sudden Aggro decks can grind to a halt. The whole meta is a self-regulating cycle where fast decks prey on Midrange decks, which in turn are kept in check by Control decks, which are themselves kept in check by Aggro decks. From the three archetypes, Aggro is the easiest one to counter. Finally, there's a perception problem (I think Aggro decks need to get a better publicist) because when people lose to Aggro decks, they don't often realize that maybe they got punished for their bad deckbuilding choices or maybe they just got outplayed by a superior player. So, what do you think, do you agree with Welch?
Ben Brode Explains Why Blizzard Gives New Players 'Bad' Cards
In a recent video in the Hearthstone Designer Insights series, senior game designer Ben Brode talked about the thinking behind the creation of the game's Basic Set of cards, the cards that new players start with and then subsequently gain by leveling up. Brode said that there was a very deliberate decision on behalf of the designers to have both very good and very bad basic cards because they allow players to feel a sense of progression and at the same time master fundamental concepts of the game. That form of progression hooks the players and when they realize that they will be getting (mostly) better cards as they level up, they get more into the game. Some of the bad cards, Brode argues, are used as teaching tools in terms of what kind of stats work and so on. He doesn't think that new players lose because of bad cards in the Basic set but rather because they still lack the skills needed.
As for power creep, Brode said that just because there's a card like Dr. Boom and a card like War Golem (which has the same stats but no extra benefits), it doesn't mean that players have removed War Golem to replace it with Dr. Boom; War Golem was a bad card and wasn't being played anyway. Also, when a bad card like Magma Racer gets a better but similar-cost card like Ice Rager, it doesn't mean there's power creep since both cards aren't used by players. Why make them, then? Simply because they want to explore new versions of Basic cards and new design spaces.
The Best Players in the World
PC Gamer put together an interesting list of the 10 best players in the world. A jury of 'experts' polled some of the game's most prominent casters, analysts, and writers to create a final 10. TiddlerCelestial and Kranich came close to making the cut as did Rdu and Neirea. At number 10 we have StrifeCro and Surrender, Xixo is number 9, Kolento is 8th, Hoej 7th (a bit higher than I would've expected), StanCifka is 6th, Lifecoach 5th, Purple is 4th, and Firebat is 3rd. The final 2 are two of the standout players of the recent World Championship, ThijNL at 2 and Otskaka at 1. If you want to read the reasoning behind each decision, go here.

LiquidHearth Rates League of Explorers Wing 4 Cards
Now that the League of Explorers is officially over, many websites are publishing reviews of the various cards released. LiquidHearth has a very good review of the cards where they rank cards from 1-10. Animated Armor got a glorious 2/10, Curse of Rafaam 3.25, while on the other end of the spectrum Arch-Thief Rafaam got 7.75 as did Desert Camel. Go here if you want to check out the ratings for the rest of the cards.
This Guy Plays Hearthstone Using Only His Voice
When you have time on your hands, you do what this guy has done, use a weird PC piece of software to play the game with his voice. While it's an exercise in patience more than anything else, it's still funny to watch.
Winter Has Come to Hearthstone
As we talked about last week, Blizzard has been preparing to unleash Winter on the game, and on Wednesday it did just that. The Winter Veil event has dressed many of the game boards in snowy goodness. Also the Heroes have festive greetings (with which you can really taunt your opponents when you are winning), and there's also a deal that lets you get 10 Classic packs free when you buy 40 or more packs. A great deal if you have the money, but not the greatest deal overall. There will be more festivities to come, so keep an eye out.

League of Explorers Adventure is Officially Over
Last Thursday, we played the fourth and last LoE Wing and now the Adventure is officially over, and it's been a fun one. The final Wing, Hall of Explorers, had one Boss more than the previous ones and while the first Boss was just ok, the rest were quite fun. The Boses were Skelesaurus Hex, The Steel Sentinel, Arch-Thief Rafaam, and Rafaam Unleashed, and the cards we got were fun too, with Desert Camel, Elise Starseeker, and Arch-Thief Rafaam being the stars of the Wing. Overall, I really enjoyed the Adventure, and I was glad to see many of the LoE cards being played in the Insomnia Truesilver Championship, a sign that the LoE cards should make their way into competitive play at a much greater number than The Grand Tournament Expansion and Blackrock Mountain Adventure. If you are having a hard time defeating the Heroic bosses of the Hall of Explorers, check out our guide.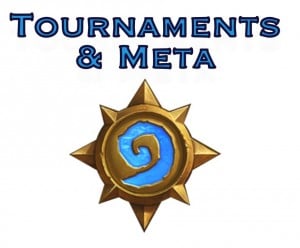 Llifecoach Wins at the Celestial Invitational
After a few months with no major tournament wins, Lifecoach has finally won a big one. Most people consider Lifecoach one of the best Hearthstone players, but after winning Viagame Housecup #3, he's been struggling to regain his form. A week ago, though, he proved that he's still up there with the best when he won the $25,000 Celestial Invitational. The tournament had a rather peculiar format where each player was required to bring nine different decks and split them evenly between their round robin and playoff opponents. Lifecoach was on the verge of elimination in the group stages and only managed to escape by narrowly having a better tiebreaker compared to HWC quarter-finalist Zoro. In the playoffs, though, Lifecoach dropped only three games total, beating Wei Lin 'Tom60229' Chen 3-1 in the final.
Hearthstone November 2015 Ranked Play Season Final Rankings
After a crazy November with all the new cards coming in, we have reached the end of another Ladder Season for the Americas Region. dotDark won the coveted Rank 1, while justsaiyan, Neobility, and SilentStorm came 2nd,3rd, and 4th respectively. Go here if you want to see the first 100.

Meta Report
Now that we've officially seen the end of League of Explorers, we are all awaiting to see which cards will stand out in the months to come. LoE has really revitalized the meta, as the Tempostorm Snapshot also points out, and I personally can't wait to see what kinds of decks we'll be playing a month from now. We've seen a new deck this week, Egg Druid, which is a Druid decks that works more like a ZooLock deck rather than a traditional Savage Roar + Force of Nature deck. We've also seen the first signs of Paladin Murloc decks (or Murlocadin) that use Anyfin Can Happen. According to the Snapshot, this is a surprisingly viable deck with huge burst damage potential, although it still needs work if it's to be a potent ladder deck.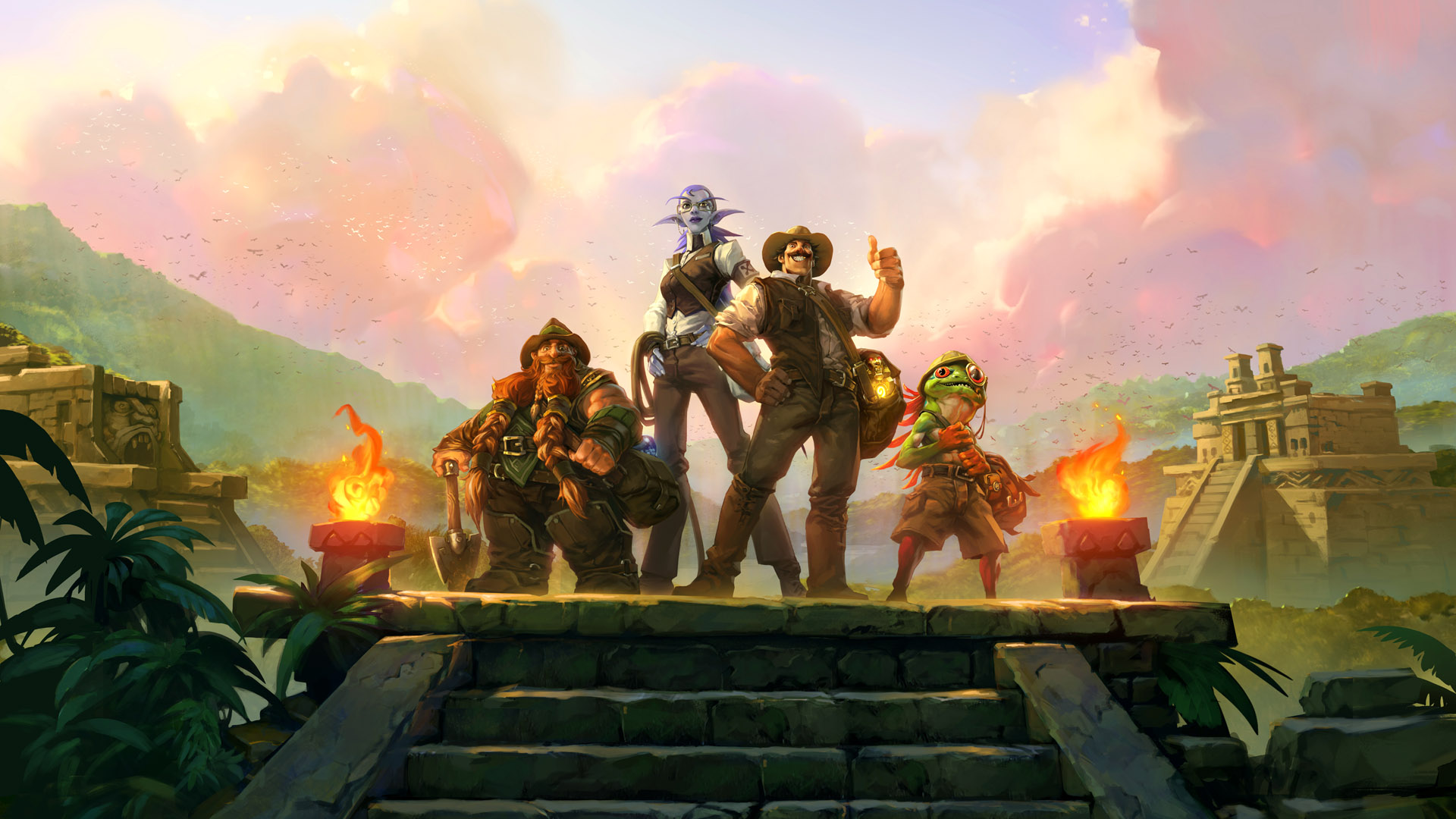 We've also seen Miracle Rogue making a comeback an older, and potent, deck. This deck relies on Gadgetzan Auctioneer to cycle through cards and get all the combos in the world in your hand. While Tempo Mage has been represented on the Ladder, it's still a low-tier deck because it relies on very specific draws to be potent. The Snapshot writers share my positivity about what LoE has done to the meta, and are also looking forward to where the meta will go from there. If you want to see the best decks in more detail, go here.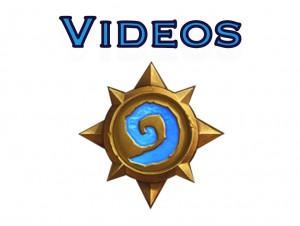 Hearthstone World Championship 2015 Recap
A Closer Look at Hearthstone Card Backs
How We Could Have 9+ Deck Slots
Effigy is a Legendary Troll
Funny and Lucky Moments #141
Top 5 Comebacks
Best New Murloc Moments
Best of Piloted Shredder
Golden Monkey Madness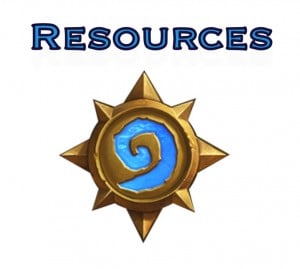 As always, we have some good resources on the site for you in case you are new to the game or simply want to sharpen up your game. There's never such a thing as too much help in Hearthstone.
Hearthstone Deck-building Guide
League of Explorers Wing 1 Guide
League of Explorers Wing 1 FTP Guide
League of Explorers Wing 2 Guide
League of Explorers Wing 2 FTP Guide
League of Explorers Wing 3 Guide
League of Explorers Wing 3 FTP Guide