Hello everyone, and welcome to the week! It's time once again for our look back at the noteworthy updates of the last seven days. There were an awful lot of games updated this week, friends, and even I had to wave the white flag a little and cull this list down to the best of the best. And Final Fantasy 2. Of course, you can keep an eye out for updates yourself using AppShopper Social (Free), the watchlist in the TouchArcade App (Free), or by participating in the TouchArcade forums, but this weekly summary is here to fill in the things you might have missed. Let's dig in!
AB Classic, Free Okay, wow, on the one hand, Angry Birds is six years old. On the other hand, it's kind of hard to remember a time when Angry Birds wasn't just hanging around somewhere in the periphery. Anyway, to celebrate its birthday, the game has updated with 15 new levels to play. Enjoy!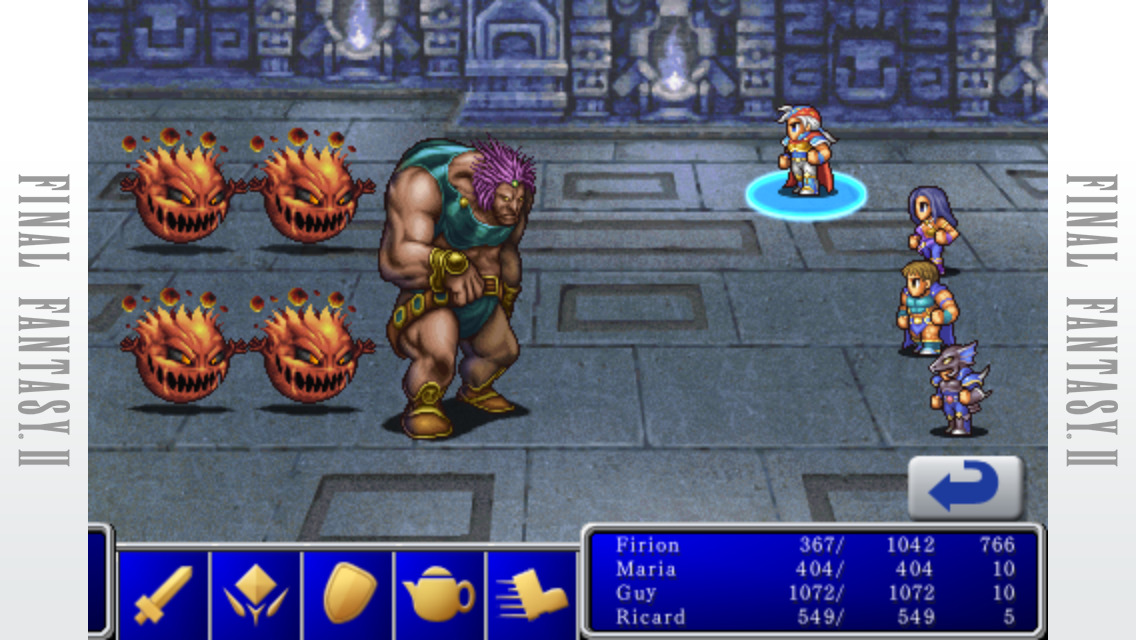 FINAL FANTASY II (Old Ver.), $7.99 Somehow, it seems almost appropriate that the first update to Final Fantasy 2 in almost three years would completely screw the game up. It was meant to fix bugs and make the game universal, but instead, it turns everyone's fourth party member into an invisible toad and makes the game crash. Or maybe this is another one of Kawazu's tests? Don't update if you haven't already, there's no guarantee damage to save files will be able to be fixed.
Templar Battleforce Elite, $9.99 Phew, this is another huge update. Time for that highlight reel. Two new character portraits, four new monster variations, numerous balance tweaks, and a bunch of bug fixes. If you want specifics, friend, have the update notes got specifics. You can go ahead and check them out while I move on to the next thing on the list.
Terraria, $4.99 Terraria got a big update last week, adding Duke Fishron, the Frost Moon, fishing, mine carts, and more to the game. The thing is, the update sort of broke the game on my device. I'm not seeing a lot of other people complaining though, so it might just be particular to me. Either way, it's a pretty interesting update!
Plague Inc., $0.99 It's been a little while since Plague Inc.'s last update, but it seems like it was worth the wait. There's a new tutorial called Plague School that will help new players get up and running, a new cheat that lets you place two Patient Zeros for double the fun, improved particle graphics, improved AI, more news headlines, and other balance tweaks and bug fixes.
Geometry Wars 3: Dimensions Evolved, $9.99 If you have warm, fuzzy memories of crowding around a somewhat small screen playing co-op with your friends, this new update for Geometry Wars will be just the ticket for you. Er, provided you also own an iPad Pro. Like many other apps, Geometry Wars has been updated with iPad Pro support, but unlike many other apps, it has also added a new mode exclusive to that hardware. You can now play two-player co-op on a single device, which seems like a super way to start a huge fight over the holidays, but what do I know? Nothing, that's what.
Injustice: Gods Among Us, Free Injustice had the inside track on Batman punching Superman years ago. As usual, the game is going to be giving away tons of free goodies over the holidays, and a new character, Apokolips Darkseid, has joined the game via the Challenge Mode. This update also adds in a handful of new gear sets that you'll be able to earn in upcoming Survivor Mode battles. I once had Apokolips, but some lip balm cleared that right up.
Trials Frontier, Free How does Santa deliver all of those presents in one night? Trials Frontier would have you believe that he employs a team of post-apocalyptic motorbike racers, and you know? I honestly can't rule out the possibility. You can contribute to the cause by taking your bike to the track for two new modes, Special Delivery and Express Delivery. If you do well enough, you'll earn some goodies.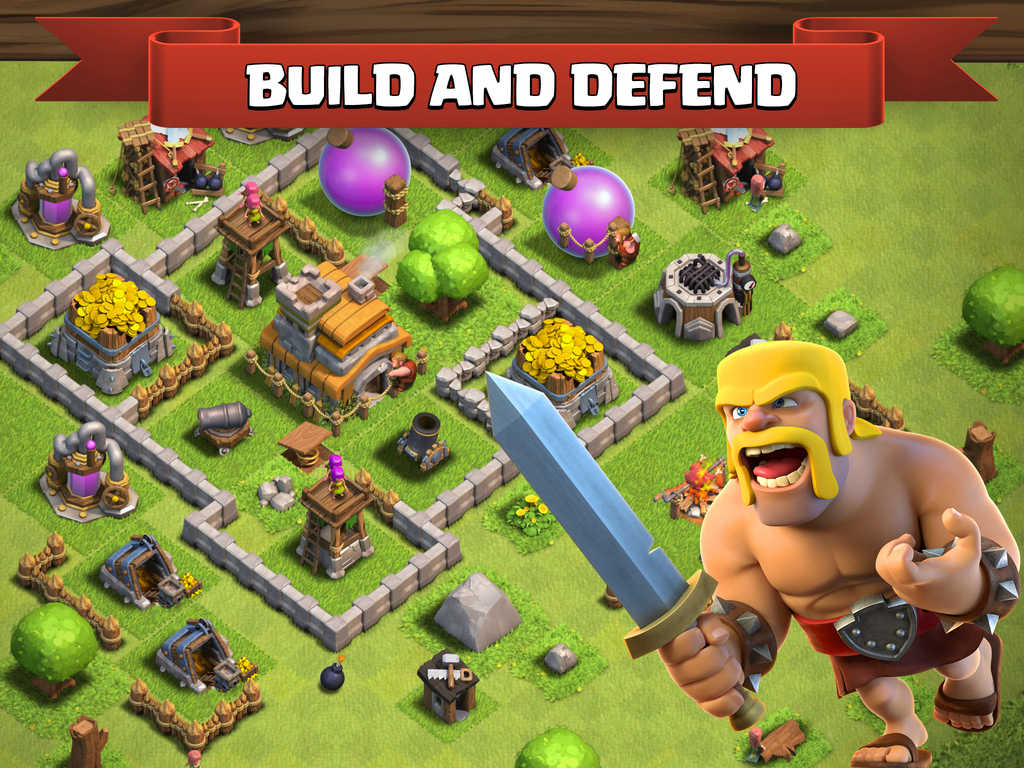 Clash of Clans, Free Hey, did you friends hear that there's a new Clash Of Clans update? It's true! Some kind of 11th Town Hall and a new hero and so forth. It also featured a revamped shield system that is going over with the fanbase like a lead balloon. Lots of new content, but the game seems to be skewing more towards the people who are paying, which I guess makes sense at the level of popularity the game has reached. It's not like it needs to play Bon Jovi covers for exposure these days.
Fallout Shelter, Free Alright, it's time for pets to hit Fallout Shelter. Considering Dogmeat is such an integral part of Fallout's marketing, it's weird that it's taken this long for four-legged buddies to hit this mobile spin-off, but they're here now. Other new features include the ability to evict Dwellers, new options for selling all of your extra goods, and new conversations to spice up your Dweller interactions.
Alpha Omega, Free Clever word puzzle Alpha Omega has a new level pack you can pick up for $1.99. It's the Holiday Pack, and it covers Thanksgiving, Christmas, and New Year's Day with a special visual theme, custom music, and some season-appropriate words to sniff out. Check it out, it's a rather good pack for those getting into the Christmas mood.
Pokaboo, $1.99 Pokaboo is a fairly neat puzzler in the Sokoban vein that unfortunately came out the same week as a million other cool games, getting hopelessly lost in the shuffle. Some of the later puzzles get a little complicated for their own good, but on the whole, this is an enjoyable game that puzzle fans would do well to check out, especially with the 20 new levels that have arrived with this update.
WWE Immortals, Free We already knew a Gold Kane was coming, but he's got someone arriving with him: the legendary Sting. Both will be available via challenges, and of course have accompanying early access packs that you can buy if you are loaded with cash. I hope we eventually see Sting's best partner join the game, because I'm totally down for playing as Robocop.
Happy Wheels, Free Happy Wheels feels like it came and went pretty quickly, but in case you're still enjoying this game or are interested in firing it up again, there are five new levels for Irresponsible Dad in this update. The rest of it is mainly concerned with bug fixes and tweaks, but more levels is as good a reason to update as any, I think.
Alphabear: Word Puzzle Game, Free Hey, Alphabear has a new mode to play! It's called Verses Mode, those crafty devils, and it lets you challenge your friends once per day to beat your score. To keep things fair, Verses Mode has its own special bears distinct from the regular set, and they're far less powerful than the ones in the main game. I'm so thrilled with that silly wordplay that I'm going to give Alphabear the coveted Update Mondays Most Spider-Mans Of The Week award. Don't go feeding that metaphorical celebratory vermouth to the bears now, you hear?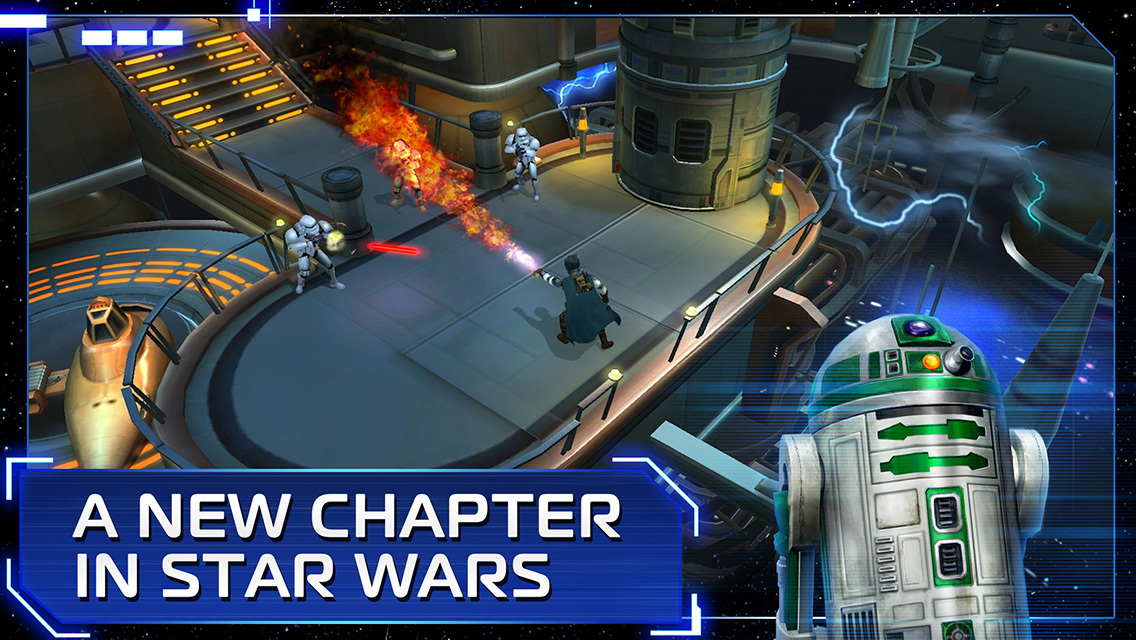 Star Warsâ"¢: Uprising, Free I guess there's some kind of new Star Wars thing going on this week, because Star Wars Uprising just got a spiffy update. The Force Power Missions allow you to unlock Force Powers and what the game refers to as the "ultimate Force User weapon". Wonder what that could be? There's also a new Espionage Crew type you can pick up that let you run Espionage Missions, and a bevy of beautiful bug bashes. Boffo.
Shooting Stars!, $2.99 Shooting Stars, Shooting Stars, shooting all the way, hey! Oh what fun it is to shoot Santa in his sleigh, yay! Shooting Stars, Shooting Stars, shooting all the way, hey! Blast the Gingerbread Man, don't let him get away! Yes, I got paid to write that. If shooting holiday icons isn't your thing, however, can I interest you in taking a shot at Arin and Dan, the Game Grumps? Or if you fall on the other side of that particular internet divide, perhaps you'd like to blast away JonTron? It's all possible in this update.
Sonic Dash 2: Sonic Boom, Free This very special update to Sonic Dash 2 adds a new character to the mix. It's everyone's favorite, Shadow! Hey, why doesn't he have any extra bandages or scarves or anything? Doesn't he know this is Sonic Boom? Oh well, at the very least, you can enjoy the extra holiday dressing and Christmas Eggman boss while you try to unlock Venomhog.
Battle of the Bulge, $9.99 Shenandoah is still trying to untangle the mess they made with that big update a while back, but they're making good progress on it. This update adds real-time multiplayer with alerts to let you know when your turn is up, multiplayer notifications that will still get through to you even if you're in menu screens or games in progress, and several fixes for AI issues and multiplayer desynchronization problems.
Land Sliders, Free This is a really fantastic update. If only I had two awards to give out, but alas. This new version gets you 14 new characters, a special Christmas quest, level up rewards, new Christmas-themed worlds, and the ability to revive, which is also kind of appropriate to the season if you think about it. Some of those new characters are quite predictable, but some of them are right off the wall. It's plenty of fun for everyone!
XenoShyft, $4.99 If you've got a spare $1.99 and a burning desire for more content for XenoShyft, wow, this is pretty much the luckiest thing that happened all day for you and your oddly specific desires. The NorTec Elite expansion is here, adding 8 new heroes and 24 new items to the mix. This update also includes a Santa-sack full of bug fixes and tweaks. Oh Santa, how did you know?
World of Tanks Blitz - 3D War, Free Well, friends, if my son were writing this feature instead of me, I'm pretty sure he'd be giving that coveted award to World Of Tanks. This update sees the arrival of the Japanese line of tanks, 13 in total. There's also a new map, the urban Himmelsdorf battlefield. The developers have also given the Lost Temple map a work-over, so make sure to check that out, too. There are a few other tweaks mentioned in the update notes that you can check out if you're interested.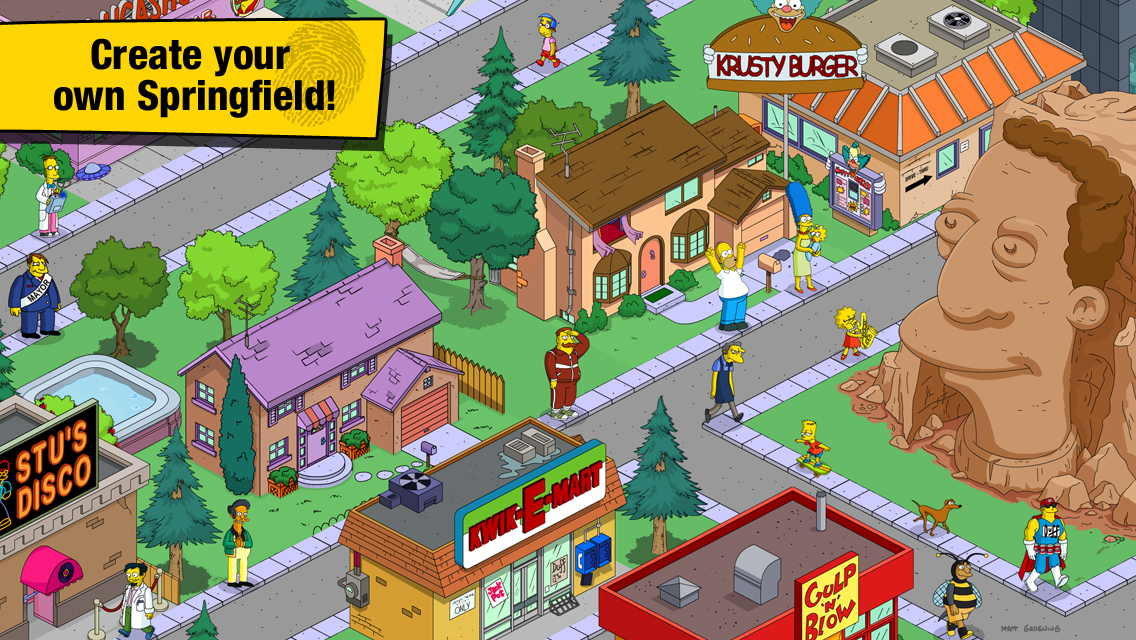 The Simpsonsâ"¢: Tapped Out, Free It's Christmas update time, Tapped Out fans, and you know what that means: tapping. I mean, really, what else did you expect? Patches and Poor Violet, the Leftorium Express, a Dancing Reindeer, and more are available for you to add to your Springfield. This is also a prime time to earn some extra donuts, so uh, get out there and start earning!
Vainglory, Free A new hero, Kestrel, joins the fray with Vainglory's latest update. Kestral is Stormguard archer, capable of deadly projectile attacks and a couple of stealthy tricks to help her take those shots without getting squashed. There's also a limited time holiday Fortress skin, some balance tweaks, and a handful of bug fixes.
The Walking Dead No Man's Land, Free This version adds Episode 11 to the game, which sees you seeking out supplies at the Quarry with Daryl. As for what else is new, you can now replay missions on hard difficulty, there are a couple of new challenge locations, and there are now single-player challenge missions for those choosing to roll without a guild. I miss Lee.
Order & Chaos 2-Fantasy MMORPG, Free Had enough Christmas and Holiday updates? Then you might be interested in the new Winter Update in Order & Chaos 2. This non-specific event presents a bunch of challenges, including a new solo dungeon, a world event that has you collecting gifts, and special daily challenges. There's also a new dungeon for level 45 players, and a whole bunch of new UI features and improvements, especially for those using newer hardware.
That about wraps it up for last week's significant updates. I'm sure I've missed some, though, so please feel free to comment below and let everyone know if you think something should be mentioned. As usual, major updates will likely get their own news stories throughout this week, and I'll be back next Monday to summarize and fill in the blanks. Have a great week!