It has to be official by now, Wednesday nights are the best time of the week to be an iOS gamer. For less than you'd spend going out to dinner you can load your iPhone (or iPad) up with all sorts of cool new stuff- And we've got some cool stuff this week. *cough* Mikey Hooks *cough*
Abyss Attack
iTunes Description:
Touch or tilt to navigate your submarine through the deep and blast away the glowing urchins and stinging tentacles. Use weapons and power-ups to tear through relentless enemies and battle against overwhelming odds in intense boss encounters.
Forum Link: Abyss Attack – (by Chillingo Ltd) [Universal]

---
Amateur Surgeon 3
First Look: Better With Friends: 'Amateur Surgeon 3' Hits Tonight
Amateur Surgeon 3's app description asks an important question: have you ever wanted to operate on a mutant bear with a chainsaw? If you're unfamiliar with the series, I think that should give you a pretty decent idea of what to expect from it. Amateur Surgeon is a whacky, and mostly insane surgery game that tasks users with sawing open patients and removing what ails them … with bloody tongs. Or with the help of a friendly dog that, somehow, has the power to give your patients health if they start crashing.
Forum Link: Amateur Surgeon 3 – (by [adult swim]) [Universal]

---
Dubai Delivery
iTunes Description:
A casual logistics puzzle game based in the city of Dubai. Manage your parcel delivery vehicles to grow your business and discover Dubai's districts, the city's history and its current lifestyle!
Forum Link: Dubai Delivery – a cultural logistics game (sentiomedia)

---
Every Hero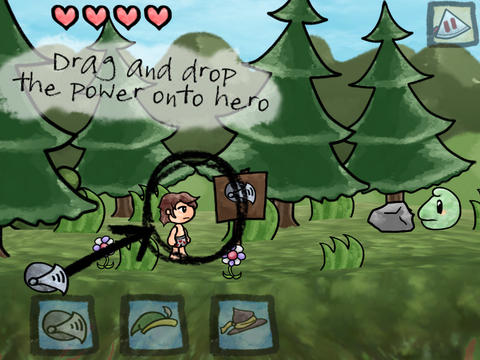 iTunes Description:
Are you waiting for your chance to be a hero? Its not all unicorns and lollipops. There are hard battles to be fought, and a perilous journey to be had. Living the heros life, nothing is promised… except for plenty of cake! Sound like an awesome reward? If yes, then the Sugarloaf Kingdom needs you.
Forum Link: Every Hero – (by Sungrand) [Universal]

---
Gleamer
iTunes Description:
Gleamer is a puzzle platformer which combines the challenge of old-school arcade games with a modern, one-touch control system for iOS devices. Use your gleamer to collect the five stars in each level. It will move back and forth across the room, getting faster as it hits the walls. The blue platforms will help your gleamer reach the stars, but the red platforms will destroy it.
Forum Link: Gleamer – (by Emmet Morris) [Universal]

---
Kritter Ball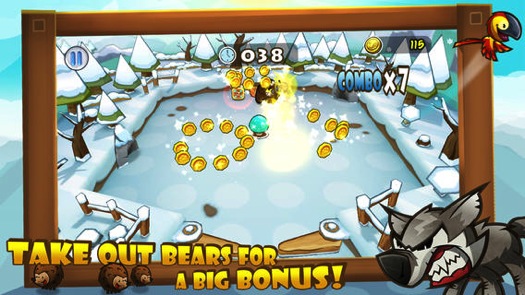 iTunes Description:
A monkey always likes to pull pranks on other animals. This time his targets are a cunning wolf and a clumsy bear. Will he succeed or be punished for his mischief?
Forum Link: Kritter Ball – (by Triniti Interactive Limited) [Universal]

---
Mikey Hooks
First Look: 'Mikey Hooks' is a Swinging Sequel to an iOS Platforming Classic
There's a bunch of cool games coming out tonight, but my pick for the no-brainer download of the week is easy: Mikey Hooks. I've been anxiously awaiting BeaverTap's Mikey Shorts follow-up since it was unveiled earlier this year, and it's been more than worth the wait as Mikey Hooks delivers everything you could ever want in a sequel to one of iOS's best platformers.
Forum Link: Mikey Hooks – (by BeaverTap Games, LLC) [Universal]

---
MP: Face Off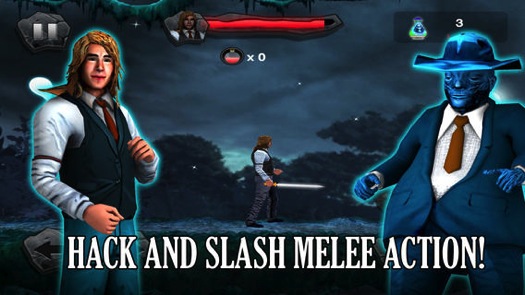 iTunes Description:
Take control of the guys from Mayday Parade and fight your way through endless waves of faceless men – all teeming with a taste for the souls of Derek, Jeremy, Alex, Jake, and Brooks. Use various weapons to tear apart the mindless droves while combing the zones for soul jars to advance in Mayday Parade's quest to exterminate the faceless from the planet.
Forum Link: MP: Face Off – (by Gamechanger World) [Universal]

---
NFL Pro 2014 : The Ultimate Football Simulation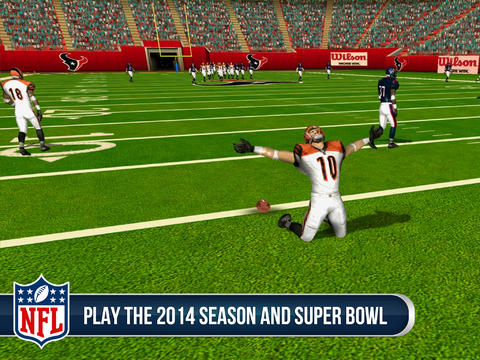 First Look: Only Game In Town (For Now): 'NFL Pro Football 2014: The Ultimate Simulation' Releases
For the most part, this update seems to try to tackle the various graphical oddities of last year's game, but the update also added the 2014 Superbowl to the Season mode and it allows for users to learn and edit over 200 different plays.

The unfortunate side of this? You won't see real players or get to play as your favorite rookies — Gameloft still hasn't secured the rights to names, it seems.
Forum Link: NFL Pro 2014 : The Ultimate Football Simulation – (by Gameloft) [Universal]

---
Paramon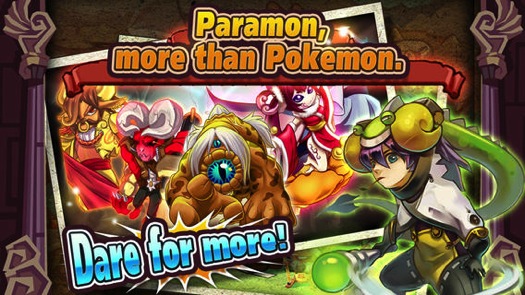 iTunes Description:
Paramon is a multiplayer CCG game about monster combat and training. In this game, the player is put in the shoes of a newbie trainer on a journey to be the greatest monsters trainer of all. Now, create your ultimate team with amazing monsters and step on the dangerous but exciting journey!
Forum Link: Paramon – (by Shanghai Fangcun Information Technology Company Inc.) [Universal]

---
Past Memories
iTunes Description:
Past Memories tells the story of a woman going through different important memories of her life, which are distorted and full of enemies and obstacles to be faced. The character must try to survive the nightmares of her oppressive past.
Forum Link: Past Memories – (by Give me Five Entertainment Group) [Univeral]

---
Reiner Knizia's Kaleidoscope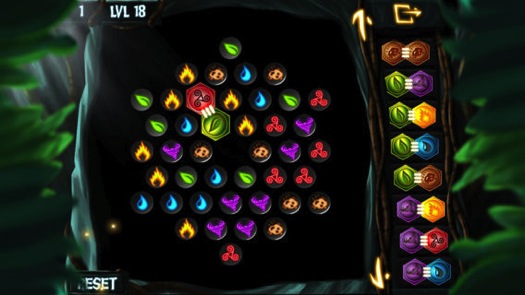 iTunes Description:
Every player that enjoys to challenge his concentration and ingenuity will find Kaleidoscope a great game. At first glance, the task seems easy: guided by colours, fit the symbols to form the given pattern. That's all. Just that? Or that much? Only you can answer those questions. Good luck!
Forum Link: Reiner Knizia's Kaleidoscope – (by Aidem Media) [Universal]

---
Roll-a-word
iTunes Description:
Following the success of LETRIS, we now present Roll-A-Word in which you can take part in exciting knock-out tournaments. It consists of 5 rounds in which 2 ships compete with each other and you have only 6 letters to combine and form words to make your ship move faster. Its simple but extremely addictive.
Forum Link: Roll-a-word – (by Ivanovich Games) [Universal]

---
Street Cats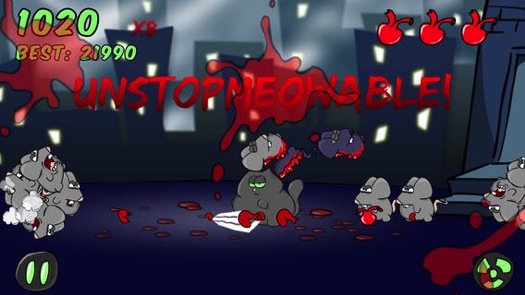 iTunes Description:
Street Cats – The Motherfluffin Game allows you to Flick'N'Swipe your feline friend through waves of a rat horde. Unlock 3 additional challenge modes and 2 extra backgrounds while making it rain with the blood of the vicious vermin villains. Compete for the highest score to be remembered for your valiant yet inevitably doomed last stand!
Forum Link: Street Cats – (by First Commit, LLC) [Universal]

---
Trial by Survival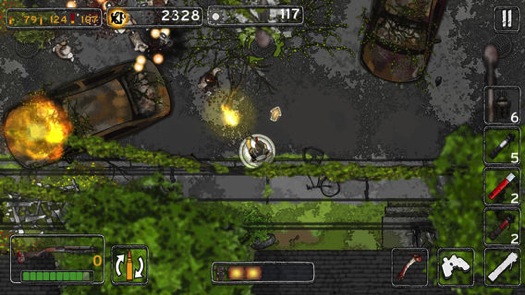 First Look: You Only Live Once: 'Trial By Survival' To Take Perma-Death To Dual-Stick Shooting
Perma-death is a mechanic that you usually only see in rogue-likes, which is a big part of the reason why dual-stick shooter Trial By Survival is kinda blowing our collective hair back. It's uses perma-death, too, except it wraps that mechanic into a high-octane fire, bomb, and bullet-fest across a wasteland. The levels are procedurally generated, and the loot? It's from real players that have died.
Forum Link: Trial by Survival – (by By Nah-Meen Studios LLC) [Universal]

---
Worms 3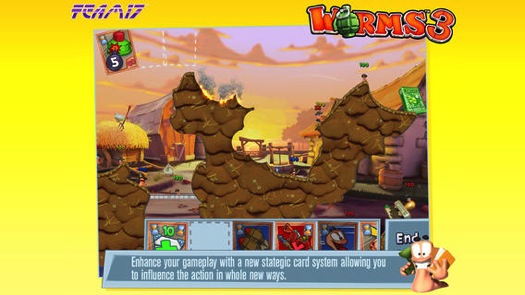 First Look: Incoming! 'Worms 3' Hits the App Store Tonight
Last year when Worms 2 Armageddon hit the App Store, we made mention that it felt a lot like Worms 1.5 in that they basically took the first game, added a few things, and slapped a "2" on the box. That's sort of true for Worms 3 as well, except this time around the feature list of new things feels far more substantial than previous installments.
Forum Link: Worms™ 3 – (by Team17 Software Ltd) [Universal]