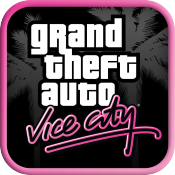 It happens every time. We'll boot up a game like Vice City, Max Payne, or Crazy Taxi on our iPads and iPhones, and then it hits us: we're playing console games on devices that can take phone calls, browse the web, and fit in the palms of our hands. In the case of Vice City, it wasn't so long ago that we were waiting in the line for the game, eagerly anticipating playing it all night on our PS2s. Now, we can play it on the bus.
Like last year, 2012 has seen quite a few ports released on the App Store — and not all of them of former console titles. We've seen DS ports and PSP ports, in addition to some notable PC ports. The App Store is full of them.
Not all ports are great, though. Sometimes, in the translation, they pick up a few new bugs or issues that never get squashed. Controls are often questioned, too, as few ports nail the transition from gamepad to touch screens.
Our top ports of 2012 show that there's an art to porting. Each of these games feels at home on iPad and iPhone, which is to say, they control well, they look great, and they provide insanely satisfying experiences on level (or beyond) their source material.
Grand Theft Auto: Vice City, $4.99 – [Review] – [Forum Thread] – [ TA Plays ] – Aside from its touch implementations, Vice City remains the same 80's-themed, open-world shooter you fell in love with as you cruised a color-infused Miami and jammed to Flock of Seagulls in a stolen car. The touch joystick and buttons feel great, and don't take away from the experience.
TheWorldEndswithYouSoloRemixHD, $19.99 – [Review] – [Forum Thread] – [ TA Plays ] – As we said in our review, The World Ends With You: Solo Remix is not a game built for five-minute diversions. Rather, it's one meant to leave a permanent impression. And it does on iOS, in addition to DS. The use of touch with taps and swipe gestures makes it stand out amongst the port crowd.
Crazy Taxi Classic, Free – [Review] – [Forum Thread] – [ TA Plays ] – Crazy Taxi's iPhone-sized package presents the perfect time-killer while you're waiting for a table, bustling along on the commute to work, or looking for a fun pass-and-play style game with friends. Check it out.
Bastion, $4.99 – [Review] – [Forum Thread] – [ TA Plays ] – Bastion started out as an XBLA title before branching out to other platforms, including touch. With two superb control methods, it's surprisingly flexible as far as play styles are concerned. And as for the game, it's a fantastic action adventure game with solid sound design, great writing and tons of other awesome content.
Max Payne Mobile, $2.99 – [Review] – [Forum Thread] –
Max Payne, as a shooter, does feel a little dated. Some of the scenario design has that old-school save and reload sensibility, and boy those textures look gross. On the other hand, this is Max Payne. The sand-box-y combat remains satisfying and the writing holds up pretty well, too. The touch implementation is superb.
FINAL FANTASY TACTICS, $15.99 – [Review] – [Forum Thread] –
Some of the control implementations of The War of the Lions are arguably not so great, but for the most part, they work and work well. If you're looking for a deep, insanely long tactics game on your iPhone or iPad, you won't find better on the App Store.
GHOST TRICK: Phantom Detective, Free – [Review] – [Forum Thread] – Ghost Trick on mobile is, basically, a pixel-perfect port of the DS version — and like most DS ports, Ghost Trick feels stunningly good on mobile. Solid gesture-based controls coupled with the game's superb premise, writing, visuals make this game a don't miss.
Baldur's Gate, $9.99 – [Forum Thread] – Baldur's Gate: Enhanced Edition's new content might be forgettable, but the journey that the game takes you on isn't. Enhanced Edition is a solid port of an amazing RPG that had a hand in steering modern western RPG development. If you missed the game the first time around, this is a great entrance point.
THEATRHYTHM FINAL FANTASY, Free – [Review] – [Forum Thread] – Square Enix managed to take all of the fantastic musical numbers from the Final Fantasy series over the years and turn it into a game that lets you interact and play with it. Cool. Theatrhythm was a standout title on the Nintendo 3DS this year, and although the port over to iOS included a bunch of changes as well as a decidedly different pay model it still translated extremely well. In fact, rather than flip out about how much the game would cost if you bought every single music pack on iOS, I rather appreciated that I could buy certain packs at my own pace, which should extend the life of Theatrhythm on my iOS device for quite some time.