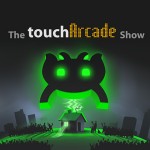 This week, we didn't stay on topic so well. At the top, we don't discuss iPad mini or iPad 4. Instead, we talk about Eli's Magic: The Gathering Play Mat(R), how awesome COD BLOPS 2 is on both consoles and PC, the state of public restrooms during conventions, and other stupid stuff. If this is your first off-topic episode, buckle up: there's a lot of irreverent discussion all over the place.
Later, we do manage to dig into iPad and iPhone games. Verticus leads off this section, as we talk about its ups and downs. We also spit some game about Beatdown!, Gear Jack, and Walking Dead: The Game. After all of this, we also dive into news and user comments and questions. One of the questions may or may not have been faked.
If you'd like to listen in, feel free to do so via one of the handy-dandy links below. You can also subscribe to us on iTunes and Zune and get our stuff the second it hits the Internet. If you're hot on our show, the latter is the best way to get us.
iTunes Link: The TouchArcade Show
Zune Marketplace: TouchArcade.com Podcasts
RSS Feed: The TouchArcade Show
Direct Link: TouchArcadeShow-078.mp3, 39.0MB
And here are your show notes:
GAMES
FRONT PAGE
---
This week's episode of The TouchArcade Show is sponsored by Captain Cat pocket and Captain Cat

Captain Cat Pocket, $1.99 – Captain Cat is a one-click puzzle adventure game starring a cartoon cat who just can't get enough fish! Guide Captain Cat's anchor (his improvised fish hook) around obstacles and enemies to catch fish, aiming for a 3-star finish.
Try the extremely challenging Perfect Mode or enjoy playing against friends in Infinite Mode. How low can you go?
Simple to play but hard to perfect, Captain Cat is addictive, enjoyable and available now for iPhone for only $0.99 in the App Store.