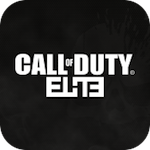 The Call of Duty Elite app (Free) has been updated with Call of Duty: Black Ops 2 support. Now, you can track your career stats, recent matches, customize your classes, and follow your challenge progression from the app, provided you link either your XBL or PSN profiles to the service. Steam integration, unfortunately, is still not a thing for whatever reason.
BLOPS 2, which saw a release on PC and consoles earlier this week, has a cool new feature for the MLG among us: video streaming. And the Elite app also supports that. Like you can already in the game, you can watch other players rock out in BLOPS 2 via the app.
The stat-tracking part of this update was pretty necessary since this game is the new hotness and all, but it's nice to see the core functionality of Elite change up.