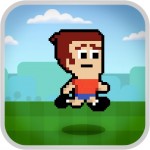 Beavertap Games launched their inaugural iOS game Mikey Shorts ($1.99) back in August, and we thought it was simply outstanding in our review. Its main focus was on speeding through levels as quickly and efficiently as possible, though it was also very welcoming to those who just liked to leisurely run and jump through each stage at their own pace. The levels in Mikey Shorts were incredibly well-designed, and the inclusion of Game Center leaderboards fired up the competitive nature of gamers in our forums as they battled it out for top times.
Mikey Shorts was updated about a month after release with new levels and disguises, and late last month a special Halloween-themed version appropriately called Mikey Shorts Halloween (Free) launched for free with several exclusive levels. Today, another new update has landed, and this one is especially neat. It features 15 new disguises, each one modeled after a different indie iOS game. Check out the full list of what games are included below, along with review and forum links where appropriate, and you can see the collection of disguises in the screen right under the list.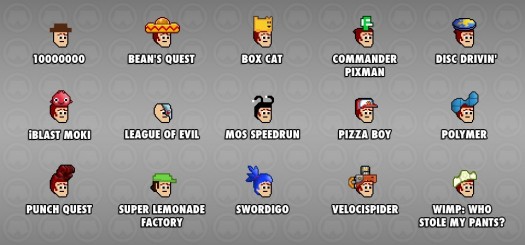 If you haven't given Mikey Shorts a try yet, download the lite version or Halloween version and take it for a free spin. I can also effortlessly recommend all of the games on the list above, and it's pretty cool to see Beavertap paying homage to so many games, many of which are platformers that are direct competitors to Mikey Shorts. That's the Indie Scene for you though, warm fuzzies all around, and all that.