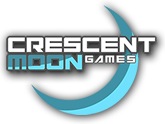 For many of us here in the US, summertime means bright sunshine and hot temperatures. While this typically makes for a great setting if you live close to the beach or have yourself a fancy pool, summer temperatures can make doing other outdoor activities pretty unbearable. That seems to be the crux of Crescent Moon's Summer Hotness Sale. If the hot weather has you feeling down, cuddle up inside your air conditioned dwelling with a new iOS game and start counting down the days until winter hits. Here's a full list of what's on sale, along with any applicable reviews and forum links.
As always, the App Store is a constantly fluctuating place and prices drop everyday no matter what time of year it is. The Crescent Moon sale is set to last until at least Monday, so make sure you get while the getting's good, but in order to keep up to date with all the rest of the crazy App Store happenings then make sure you're plugged into AppShopper.com, the AppShopper app (Free), our own TouchArcade app (Free), and our price drops and freebies forum. Stay cool and have fun!
Note: This sale just went live, so if you're not seeing the prices yet in your region, give it a couple minutes.