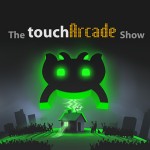 On this week's episode of The TouchArcade Show, we battle to bring you audio on the latest, greatest, and, er, hottest in iPad, iPhone, and iPod Touch. After we finish busting on angry Internet people, we dive into games like Amazing Alex, Tiny Wings, Metal Slug 3, and a neat strategy game called Emergency. Later in the show, we have a powerful discussion about the Ouya and the retail release of the Angry Birds trilogy.
If you'd like to listen this week go ahead and do so via these links below. You can also subscribe to us via iTunes or Zune and get our latest episodes, including this one, the second they pop up in our feed. Neat, right?
iTunes Link: The TouchArcade Show
Zune Marketplace: TouchArcade.com Podcasts
RSS Feed: The TouchArcade Show
Direct Link: TouchArcadeShow-060.mp3, 39.1MB
Just to acknowledge this: yeah, there's a video audio issues at the top, but we smoothed them out by the middle of the 'cast. Anyway, here's your show notes:
GAMES
FRONT PAGE
---
This week's episode is sponsored by Dance Fever [99¢ / HD]:
Dance Fever, Free / HD – Dance Fever by Digital Kickers is a rhythm dance game for iOS devices where you can feel all the music power in your hands and become the best street dancer in the world.
Shake your body with 4 exciting dancers, up your dance level and discover new environments around 48 stages in the game. With a new music analyzer system, you can beat all of your opponents by drawing dance moves on screen using an indie music collection. In addition, Dance Fever has full Game Center support, leaderboards with the best dancers around the world, and cool achievements.
Dance Fever for iPhone, iPod touch, and iPad is available now in the App Store for 99¢.