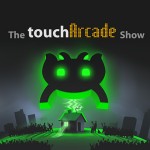 On this week's show, we power through conversations about toilets and Eli's European adventure in order to bring you the latest, hottest, and bestest in iOS. At the top, we dive into why Eli is in Finland and then discuss Dragon Shout and Brad's latest soul-sucking strategy game, Rebuild. Later, we answer some of your user questions, and drop our takes on news-y topics like OnLive's app and using the Siri's tech in games.
Even though we had a man across the ocean this week, I think we put together quite the episode for all of you TouchArcade-iacs out there. If you're not a member of the club, join up by listening to one of these links. Additionally, you can subscribe to our show via iTunes or Zune Marketplace.
iTunes Link: The TouchArcade Show
Zune Marketplace: TouchArcade.com Podcasts
RSS Feed: The TouchArcade Show
Direct Link: TouchArcadeShow-029.mp3, 40MB
Here are your show notes and don't forget to rate us on iTunes if you have the time. We all really, really appreciate it. Hugs and kisses!
GAMES
Batman Arkham City Lockdown [$5.99]