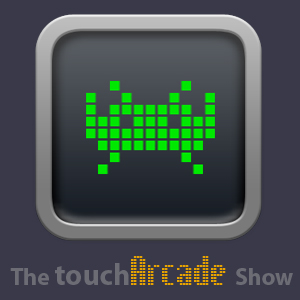 On this week's episode of The TouchArcade show, we discuss how to pronounce games names, studio names, and regular name-names. We also find the time to discuss some hard-hitting topics like tacos, fan fervor, cat games, a prolific forum spammer, and this incredibly creepy octopus video. If you're not into any of that, rest assured that we also chat about some of the coolest new releases and some of the hottest front page news from the week, just as we usually do.
If you're looking to listen, feel free to click on one of the BILLIONS of like below. You can stream and directly download, of course, but we highly encourage your support via iTunes and the Zune Marketplace. Subscriptions are great!
iTunes Link: The TouchArcade Show
Zune Marketplace: TouchArcade.com Podcasts
RSS Feed: The TouchArcade Show
Direct Link: TouchArcadeShow-011.mp3, 44MB
Your show notes are just below. Remember, if you'd like to get in touch with us, our e-mail address is [email protected] Any e-mails we didn't get to this week, we'll do our best to answer next week. Time got away from us in this episode.
GAMES
Flick Rocket [$.99]
Taco Master HD [$1.99]
Final Fantasy Tactics [$15.99]
Cut The Rope: Experiments [$.99 / HD]
Kickin' Momma [$.99 / UHD]
JARED'S KITTY KORNER
Kitten Jump [$.99]
FRONT PAGE
Thanks for joining us! We'll be around next week and this Monday with another bonus episode!