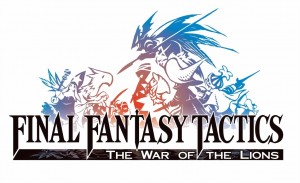 Yep, Final Fantasy Tactics will see its App Store re-release this week. The European Square Enix blog dropped an update this morning stating it'll hit the iPhone and the iPod Touch on Thursday, August 4th at £10.99, which should be around $15.99. An iPad version of the same re-released PS One classic will see a release "later this month," the blog states.
We've been following this one pretty closely as it has creeped through its development cycle. Last week we pointed out that it cleared certification, while in weeks prior we made sure to tell you that the project was once again moving smoothly after several, several, and several soul-sucking delays.
We'll probably never be exactly sure of what the hold-up has been, but it feels safe to speculate that a lot of it had to do with the implementation of touch and technical and graphical re-turning, of which you can catch a glimpse of in the following footage.
It's looking as delicious as a protein shake on a hot afternoon, so we'll definitely get our dirty little hands on it as soon as possible. Stay tuned for more.
[Via Square EU – Thanks, Jeremy!]