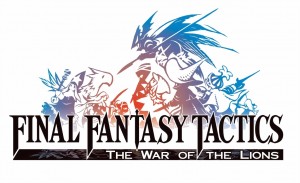 We've recently discovered that Square Enix's highly anticipated turn based strategy RPG, Final Fantasy Tactcs: The War of the Lions has made it through the Apple approval process. Following the development of Tactics has been an incredible ride. Starting with its announcement at E3, the game has been subject to numerous setbacks. Originally slated for September 15th, then spring, then June or July, before one final setback until it was revealed that the game was finally submitted to Apple.
Now, being approved still doesn't mean the game is released yet. Square Enix likely has a future release date set for the game which I'd feel more than comfortable betting is this coming Thursday. The wait is almost over, and barring any unforeseen circumstances North Americans should be knee-deep in Final Fantasy Tactics on 11:00 PM Eastern this Wednesday night, with App Store regions to the east of us getting their hands on the game slightly earlier.
In light of this recent news, if you're looking to party with others who couldn't be more excited about FFT, stop by the thread in our upcoming games forum.