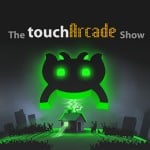 On this week's episode of The TouchArcade Show, we talk about Jared's Big Day Off, the perils of climbing, iOS 7's new look, and drop some sick tips on E3 travel. When we're not chatting about that, we dig into some App Store games. Rodeo Games's awesome turn-based strategy game Warhammer Quest leads off this part of the podcast, while radical titles like Deep Dungeons of Doom, Kingdom Rush: Frontiers, and Minecraft bring up the rear. Balance between irreverent games talk and stupid stuff, we have it! Yay!
If you'd like to listen, feel free to hit one of the links below. You can also catch us on iTunes and Xbox Music. This way's the easiest to listen to us since the downloads are instant and usually perform in the background. Convienence, we have that, too!
iTunes Link: The TouchArcade Show
Zune Marketplace: TouchArcade.com Podcasts
RSS Feed: The TouchArcade Show
Direct Link: TouchArcadeShow-107.mp3, 34.4MB
Thanks for listening as usual. Next week's podcast is kinda up in the air since Eli and Jared will be battling through E3 and late, late afternoons, but we're probably going to have a ton of news, previews, and updates from the event on the front page.
Oh, and here are your show notes:
GAMES
FRONT PAGE