A few months after I wrote about the best games of 2023 on iOS, Switch, and Steam Deck as of the first quarter of the year, I've been playing a ton of great indie games on Valve's handheld system. It has been hard to bring this list down to just 10 (ish), but these games have impressed me quite a bit. I've also included two bonus games which I talk about in detail at the end of this feature. Check out all our Steam Deck coverage here. As usual, this list of the best new indie games to play on Steam Deck is in no particular order.
Best New Indie Games To Play on Steam Deck in 2023
Planet of Lana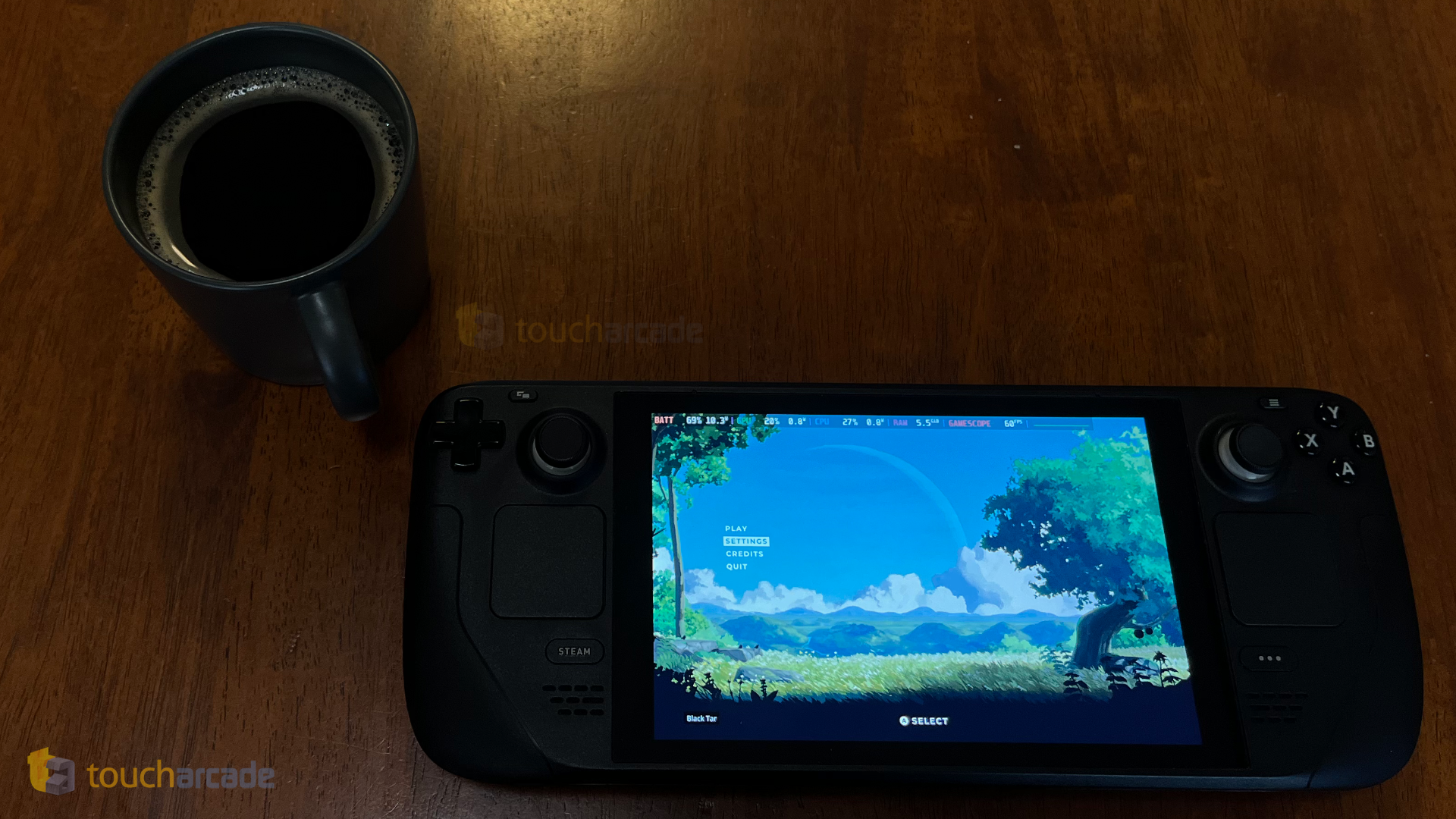 I wasn't aware of Planet of Lana until a few weeks ago when I saw the gorgeous trailer leading up to its launch on Xbox and PC platforms. The puzzle adventure game is stunning with excellent music, and it has been one of the biggest surprises of the year so far. While some puzzles and platforming elements might be easier than expected, Planet of Lana is an easy recommendation if you're interested in emotional stories, great visuals, and interesting gameplay. Having enjoyed it quite a bit on Steam Deck, I've been replaying it on Xbox because of how much I love the atmosphere.
Darkest Dungeon II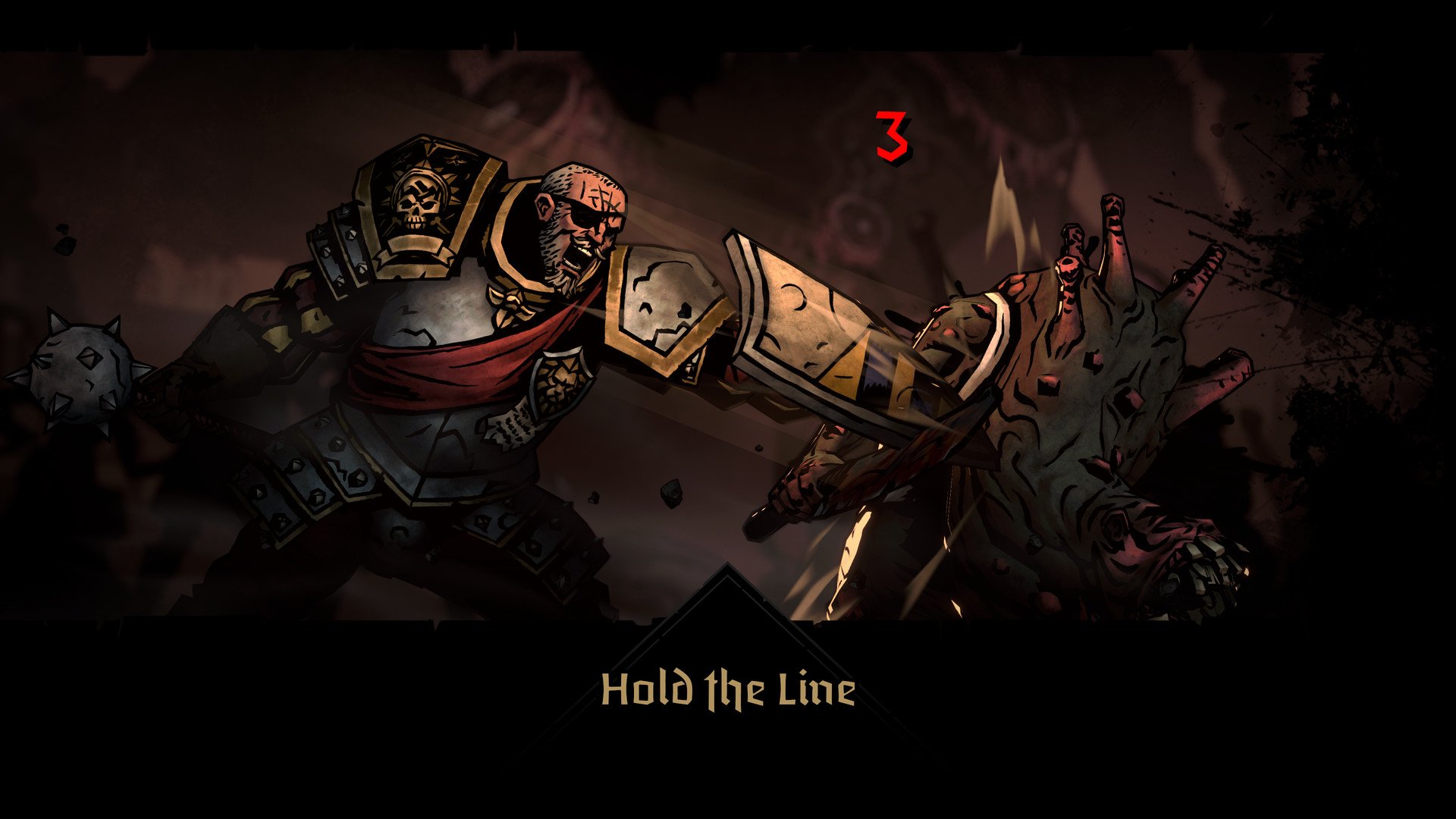 Darkest Dungeon II is a game I was looking forward to ever since it hit early access on the Epic Games Store. When Risk of Rain 2 was announced, I wasn't sold on it going 3D after enjoying the first game as much as I did. It delivered in spades, and got me excited for more sequels like that. With Darkest Dungeon II's 1.0 release, it hit Steam, but had a bit of a rocky launch. After a few updates, Darkest Dungeon II on PC is a massive step forward for the franchise, and is a joy to play with some tweaking on Steam Deck. It might be my favorite indie sequel in years alongside Rogue Legacy 2. While Darkest Dungeon II plays a lot better on my laptop, I enjoyed the original too much on a portable to give up on playing this on Deck. It doesn't have official controller support, so I understand if someone wants to wait before grabbing it. As one of my favorite indie releases, the effort to make it run and play relatively well has been worth it for me. Once this gets full controller support, it is likely going to be one of the best games of the year overall for Steam Deck.
Idol Showdown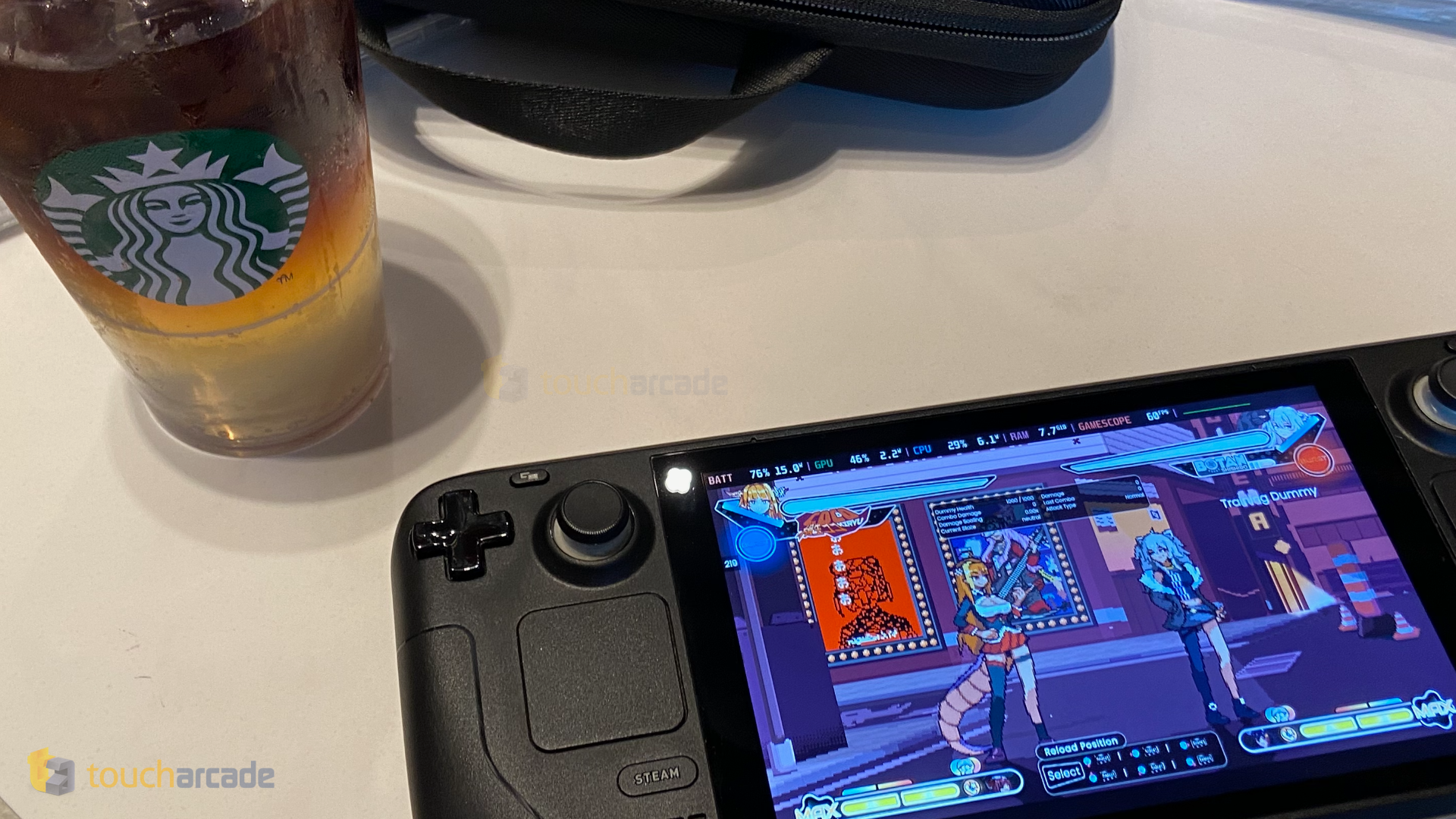 Idol Showdown from Besto Games is a completely free hololive fan game that happens to be a super fun fighting game as well. It lets you play as hololive vtubers with easy controls, robust online play, and a lot of care and love for the source material. While I get that this might not appeal to those who aren't fans of hololive talent, it is well worth checking out for the low asking price of free. If you do happen to be a fan of hololive, this should already be on your Steam Deck. It has a shocking amount of content for a free fan game as well.
Cassette Beasts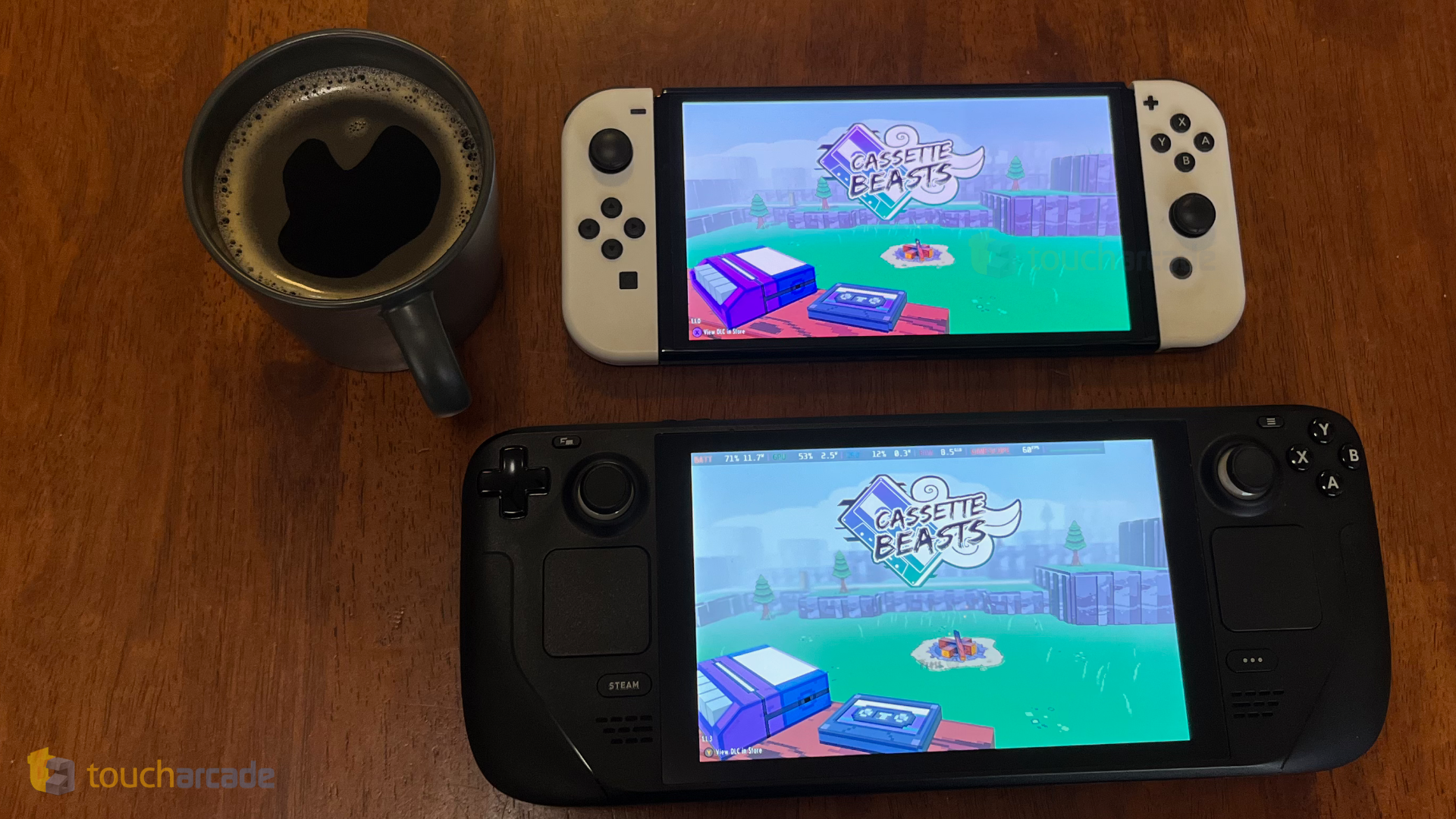 A friend of mine who is a huge Pokemon fan told me Cassette Beasts is his favorite monster collecting game ever. While it has always looked good, that comment got me interested in checking it out. I've been playing it on both Switch and Steam Deck, and while the former is in a rough state right now, it plays brilliantly on Steam Deck. I love the style, music, and gameplay mechanics. We've seen loads of games try their hand at monster collecting, but Cassette Beasts is the first one that actually manages to go all the way with its designs, gameplay, and exploration.
Fuga: Melodies of Steel 2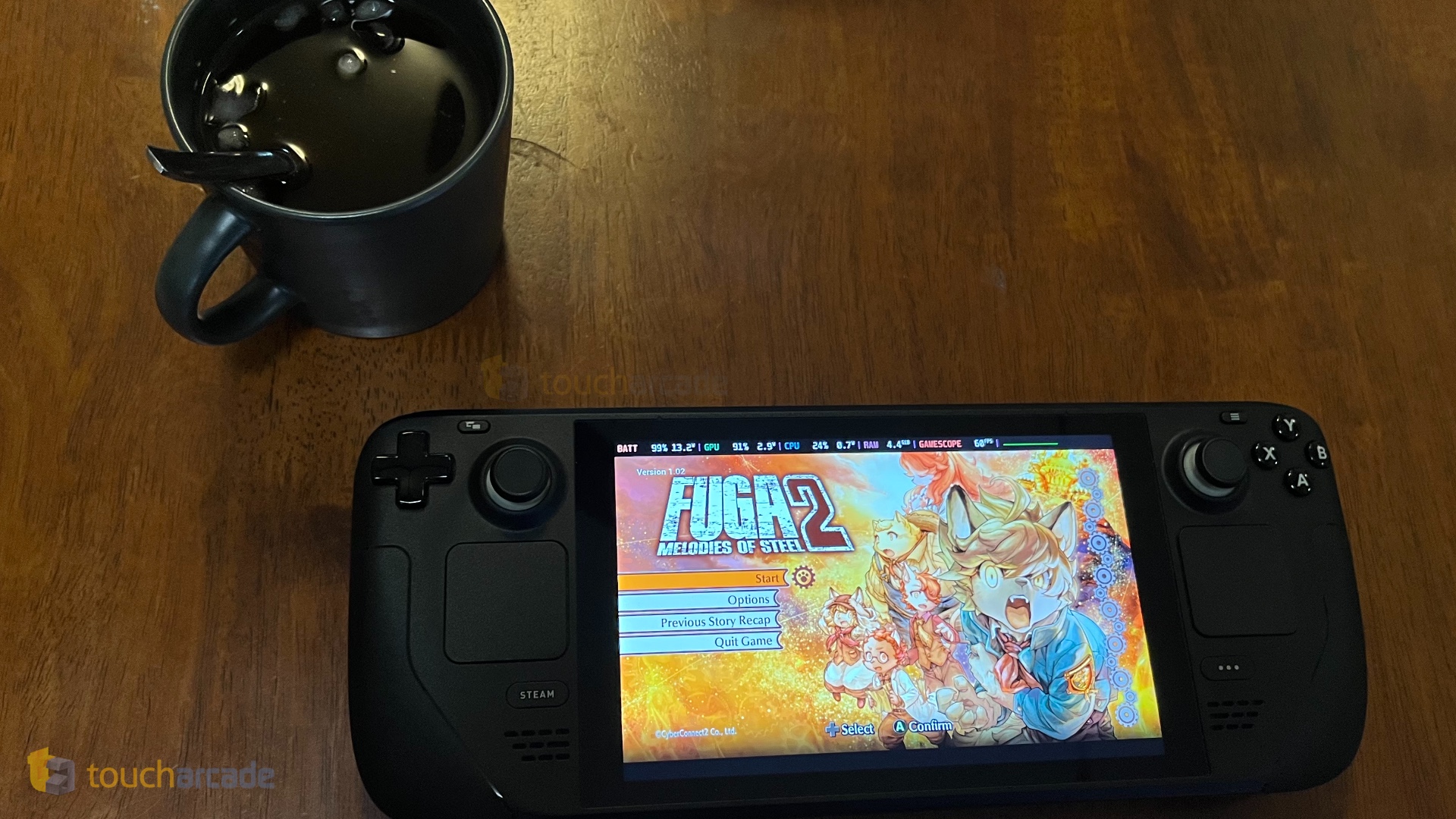 CyberConnect2's passion project Fuga: Melodies of Steel is a game I featured in our best hidden gems of 2021 list for Nintendo Switch. The sequel released a few weeks ago a day before The Legend of Zelda: Tears of the Kingdom. I've been chipping away at the turn-based tactical RPG, and it is an excellent sequel. I'd recommend trying the demo for the first game if you've not heard of this. While Fuga: Melodies of Steel 2 does have additions and improvements over the first game, it still is very much a sequel continuing the story with gameplay that feels familiar. It is going to be interesting to see what happens when Fuga: Melodies of Steel 3 releases in the future. Fuga: Melodies of Steel 2 is a polished and meaty game in its current state, but one that I hoped to see do a bit more compared to the first entry.
Endless Monday: Dreams and Deadlines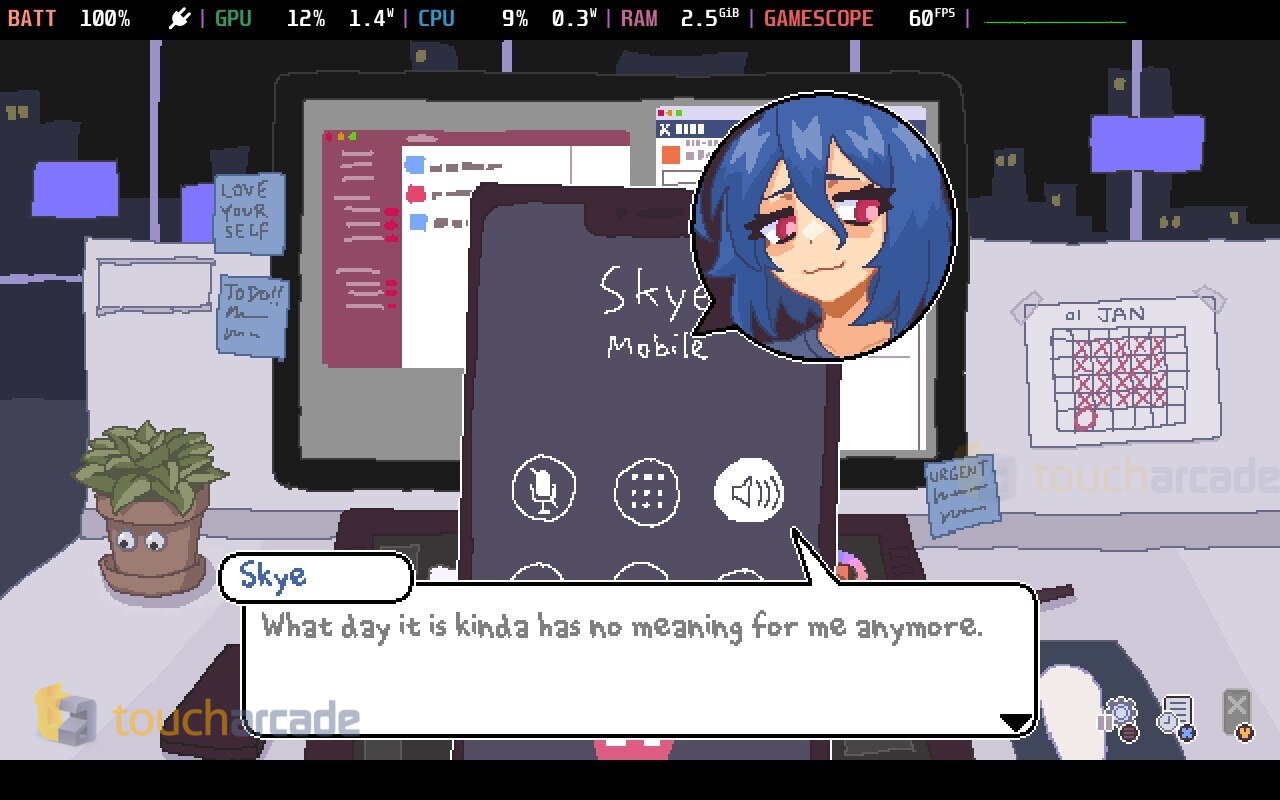 Endless Monday: Dreams and Deadlines is a visual novel about procrastinating, projects, burgers, great characters, excellent art, and catchy music. It has been a superb distraction and relaxing experience from all the long RPGs I've been playing over the last few weeks. It is ironic that I used Endless Monday: Dreams and Deadlines as a break from finishing my own writing work as I tried to get the endings and soak in more of the characters. While there is a benefit to knowing some of the characters through the hcnone's (the developer and artist) work, it is still worth experiencing on its own if you like the art in the screenshots on Steam.
HUMANITY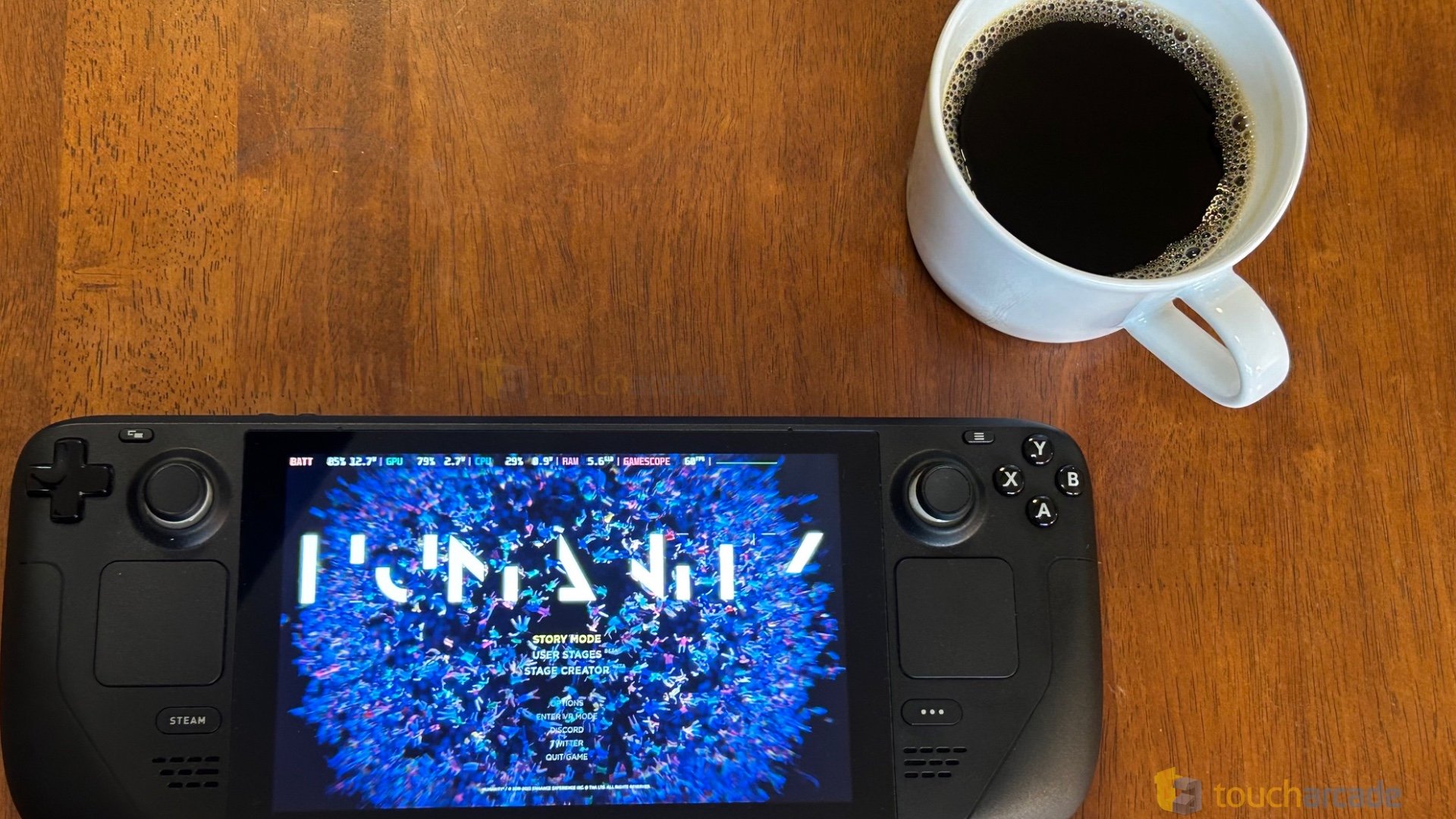 When HUMANITY was announced for VR, I was disappointed because I don't see myself ever investing into that ecosystem. I borrowed a friend's headset for Tetris Effect and Rez Infinite which were both sublime, but I still don't see myself buying an expensive headset for a few games. When HUMANITY was confirmed as playable on not just PS5, but also PC without VR, I was hyped, and the demo sold me on it. The puzzle platformer where you play a Shiba Inu is sublime, elegant, and essential with its quality levels and creation tools. It feels like an abstract and more polished take on Lemmings in 3D as well. This is definitely a game I will try out if I eventually get a VR headset. On Steam Deck, it plays like a dream barring some text being a bit too small.
A Space for the Unbound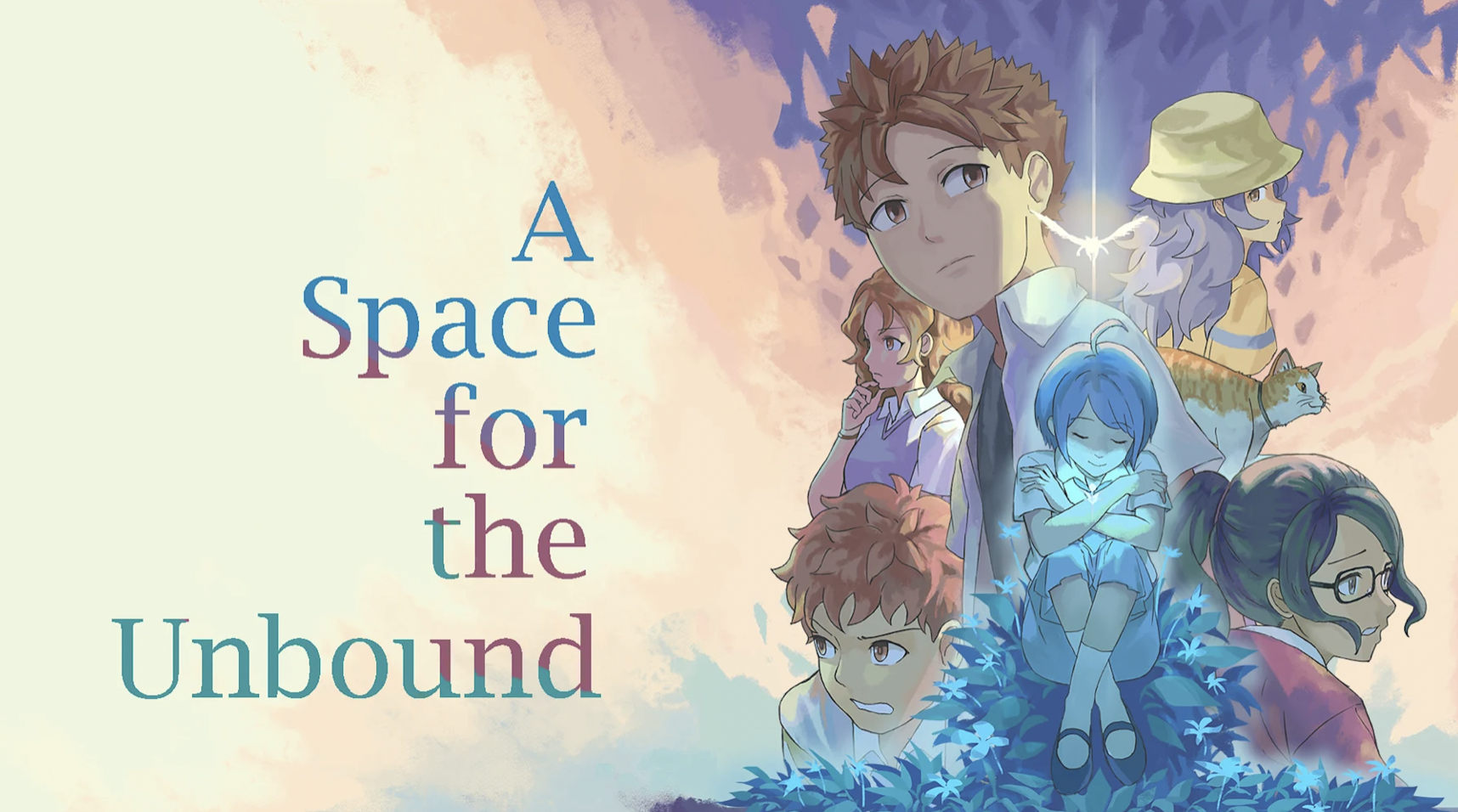 While A Space for the Unbound had a few segments in the middle that could've been better, it is one of the best narrative driven indie games I've played in a long time. Despite not having been to Indonesia which inspires the setting, the storytelling, characters, and atmosphere all felt perfect. It reminded me of how I felt playing The Kids We Were and Persona 4 Golden in that sense. If you enjoy memorable stories and great characters, A Space for the Unbound is an easy recommendation, and it runs perfectly on Steam Deck. I've played it on both Switch and Steam Deck, and it is a wonderful portable experience.
Warhammer 40,000: Boltgun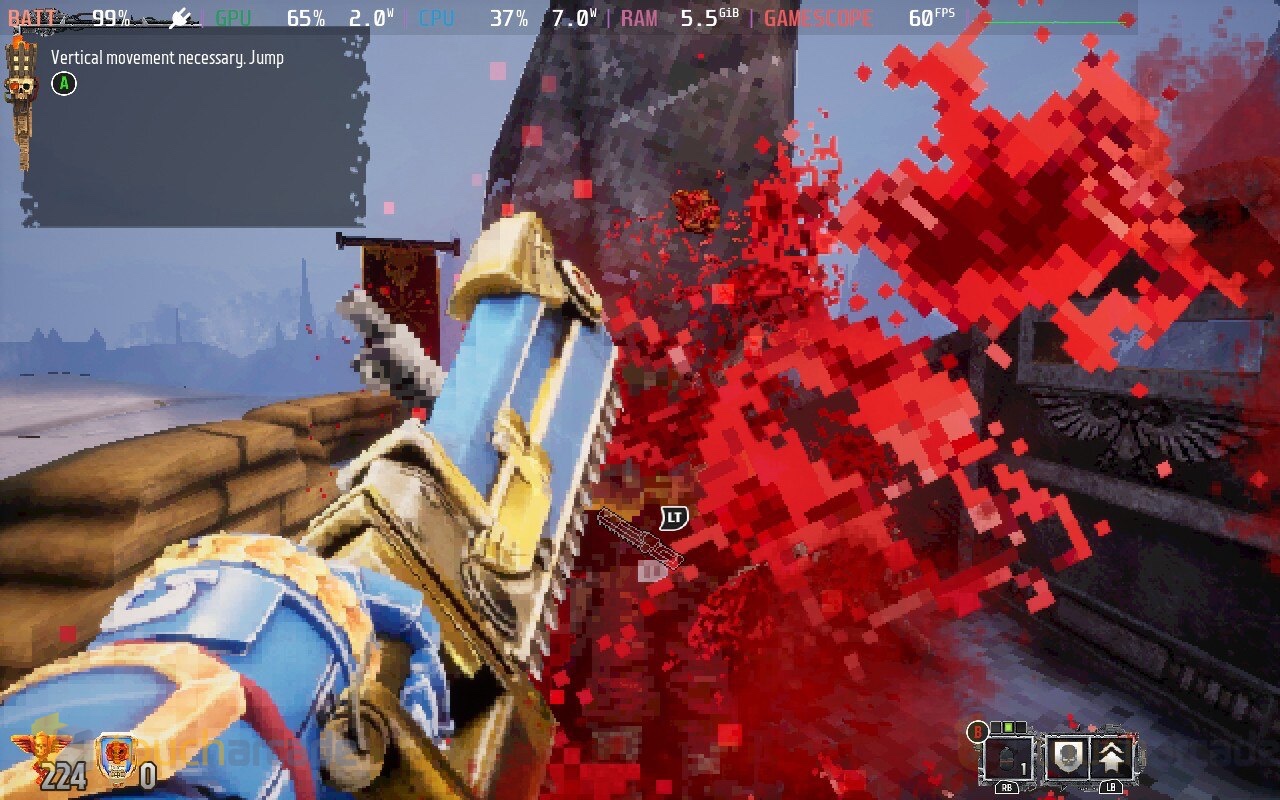 My experience with Warhammer 40,000 is limited to the Dawn of War games, but Warhammer 40,000: Boltgun being a boomer shooter means I was immediately interested. Having played it, Warhammer 40,000: Boltgun feels like a blend of boomer shooters with what modern Doom games are going for. Simply put, Warhammer 40,000: Boltgun is an essential even if you don't care or aren't familiar with Warhammer 40,000. The gameplay and aesthetic is that good. While the level design could've been better in parts, I've been having a ton of fun with Warhammer 40,000: Boltgun on Steam Deck outside of videos not playing. That's the only caveat to keep in mind. Despite the unsupported label from Valve, only the videos don't play with everything else working fine.
Mr Sun's Hatbox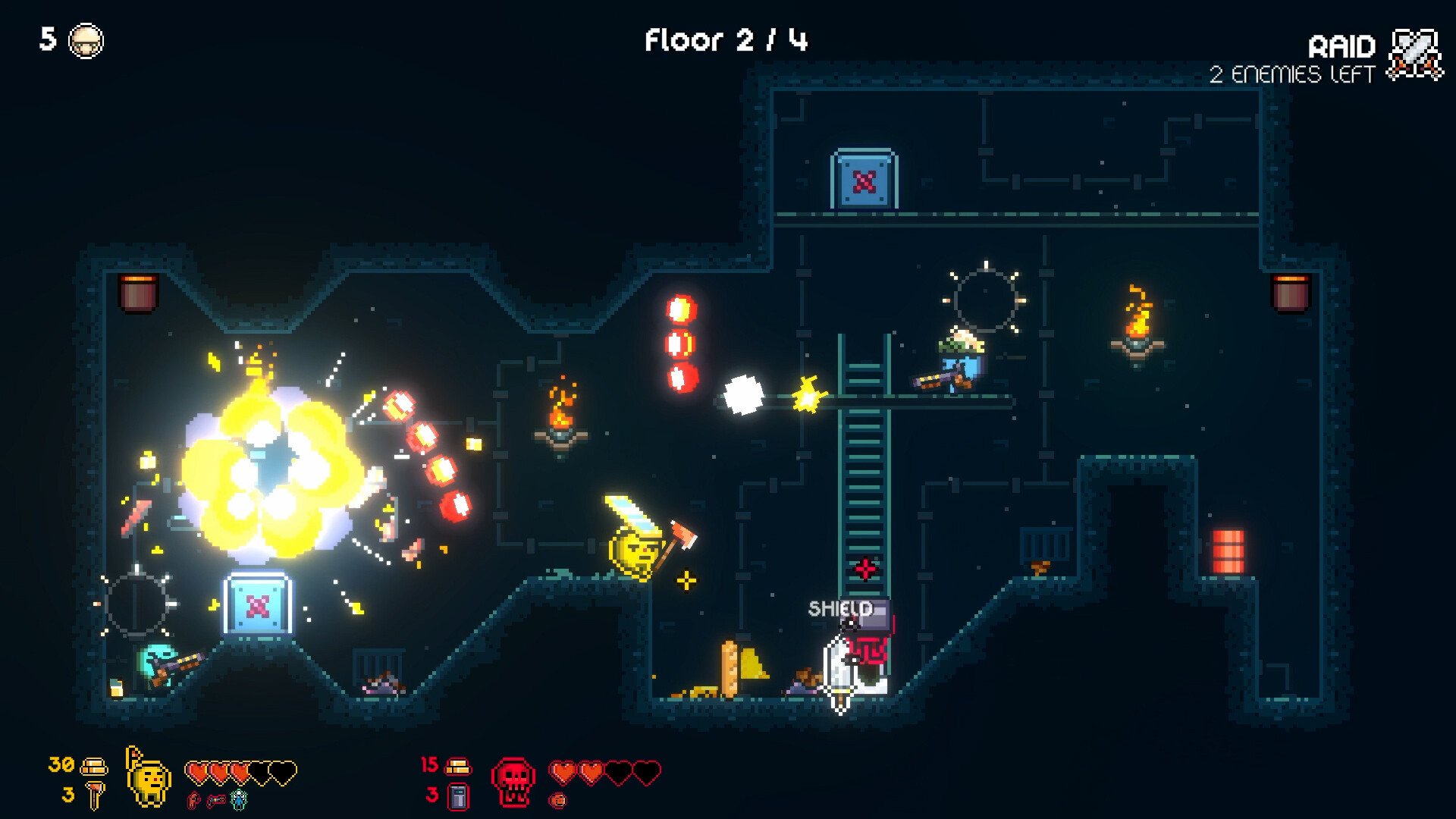 I've been a fan of Kenny Sun for a long time, so when Raw Fury announced that it was publishing Mr Sun's Hatbox by the developer, I was immediately interested. Mr Sun's Hatbox is a platformer roguelike that borrows from games like Metal Gear Solid V and XCOM 2 in hilarious ways. The mission variety, smooth gameplay, and customization truly elevate Mr Sun's Hatbox into one of Kenny Sun's best games yet. If the premise of upgrading your base, using different kinds of hats with stats, and upgrading your team sounds interesting, this is for you. The structure perfectly suits portable play, and it is Steam Deck Verified as of this writing.
Bonus
Cook Serve Forever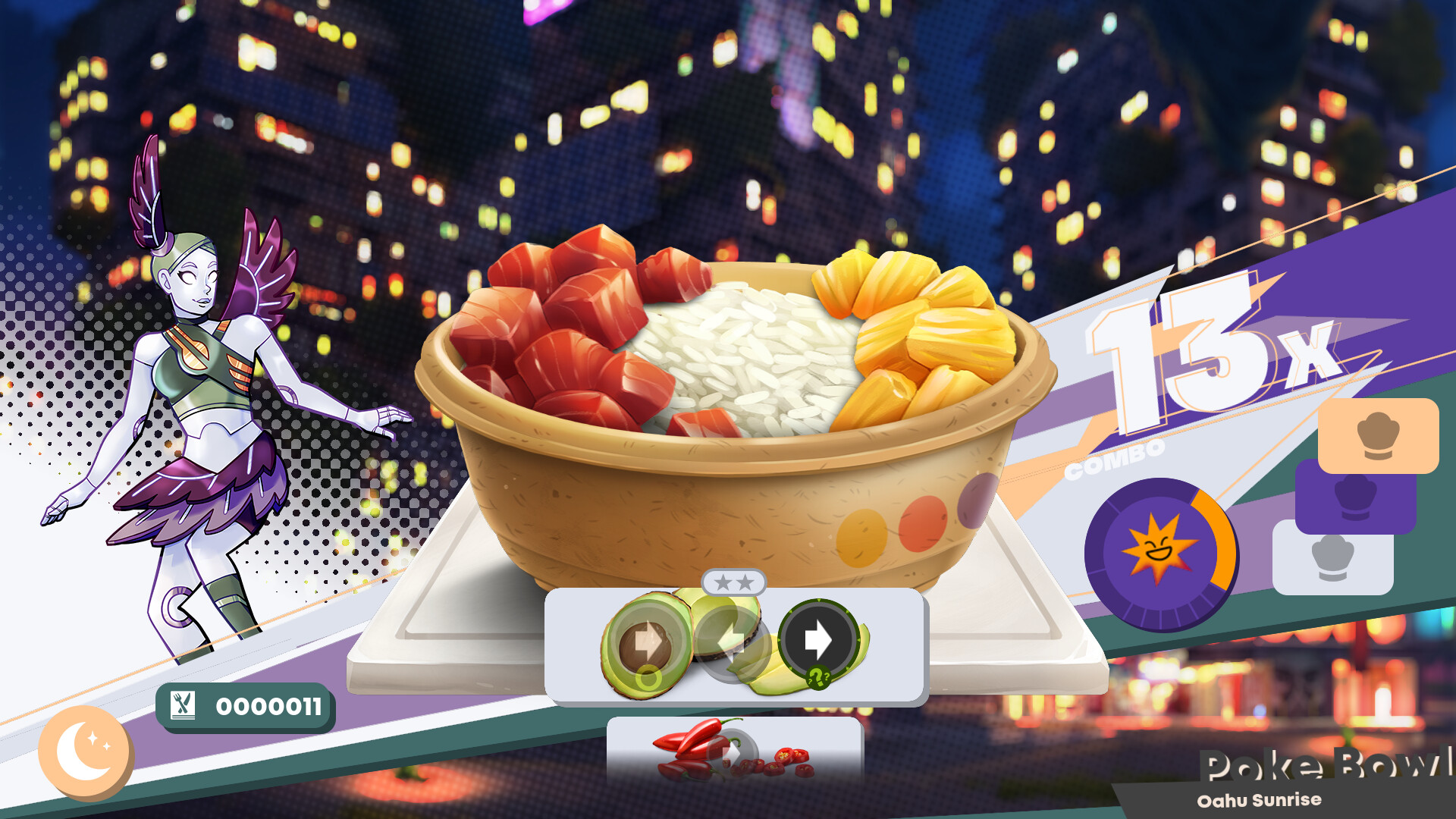 The reason Cook Serve Forever is in this bonus portion and not in the main list, is because it is currently in Steam Early Access. If you've not already read my interview with David Galindo about Cook Serve Forever and Cook Serve Delicious, it is here. Cook Serve Forever is not a Cook Serve Delicious game, but a new simulation experience aiming to be more adventure focused with its accessible gameplay. Cook Serve Forever feels built for a controller from the start, which makes it better on Steam Deck, and it even supports co-op play for the campaign. I'll be doing a full review of this one when it hits 1.0, but for now, I'm enjoying many aspects of Cook Serve Forever and am looking forward to seeing how it evolves over time.
The Last Case of Benedict Fox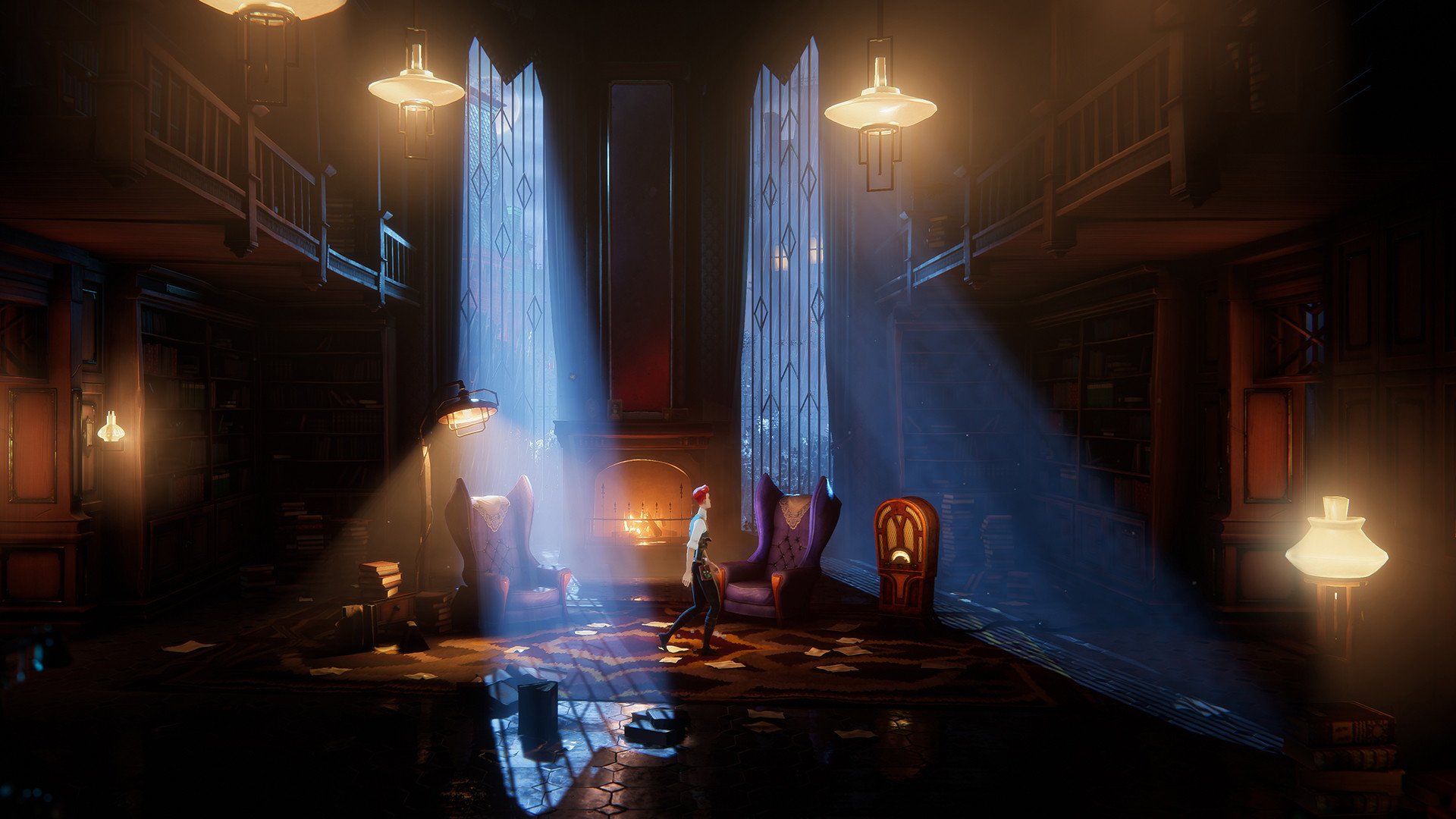 The Last Case of Benedict Fox is a game that is equal parts impressive and disappointing. I love the visuals, worldbuilding, puzzles, and other aspects of the game, but the entire experience is held back by its actual platforming and combat. Having been interested through screenshots and trailers, The Last Case of Benedict Fox is a game that looks and sounds great, but one that just doesn't feel good to play sadly. In its current state, I wanted to highlight those aspects of The Last Case of Benedict Fox, but also highlight why it doesn't work. I enjoyed my time with it on Steam Deck despite those issues, but I can't really recommend it at full price in its current state. If you're a fan of metroidvania games, I'd recommend watching some footage of The Last Case of Benedict Fox to see how lovely it looks and sounds.
Hopefully this feature introduced you to a great game you hadn't heard of while also reminding you of how good the recent indie game releases have been in a slew of some bad AAA PC ports. If there's a game you think I should've included, let me know in the comments and I'll try it for the next Steam Deck feature we do. Thanks for reading.
Note: Any Steam Deck label mentioned like verified or unsupported applies as of the date of publishing this feature. Some of these change over time so keep that in mind.
Interested in more Steam Deck coverage? Check out our Steam Deck recommendations!