Following our feature on the best accessories for your new Steam Deck that focused on the hardware and peripherals, I wanted to also cover the best Steam Deck games. While the sky is the limit with what you can try on Steam Deck thanks to it being a PC after all, here are some of the best games to play on Steam Deck. For this feature, I've tried to avoid listing games you can play on Switch or mobile already unless playing them on Steam Deck offers a massive improvement in some form with an exception.
The games featured here range from indie games to AAA games and even some classics. While you may see some games below as not "Verified" by Valve yet, they run and play great on Steam Deck. I've also avoided including games that don't have good controller support. While I did enjoy booting up Age of Empires II to mess around with it, it does take a while to get used to the trackpad, touch, and button workarounds for having a good experience with it. Hopefully you find a nice game to try on your new handheld system.
Best games to play on Steam Deck
Elden Ring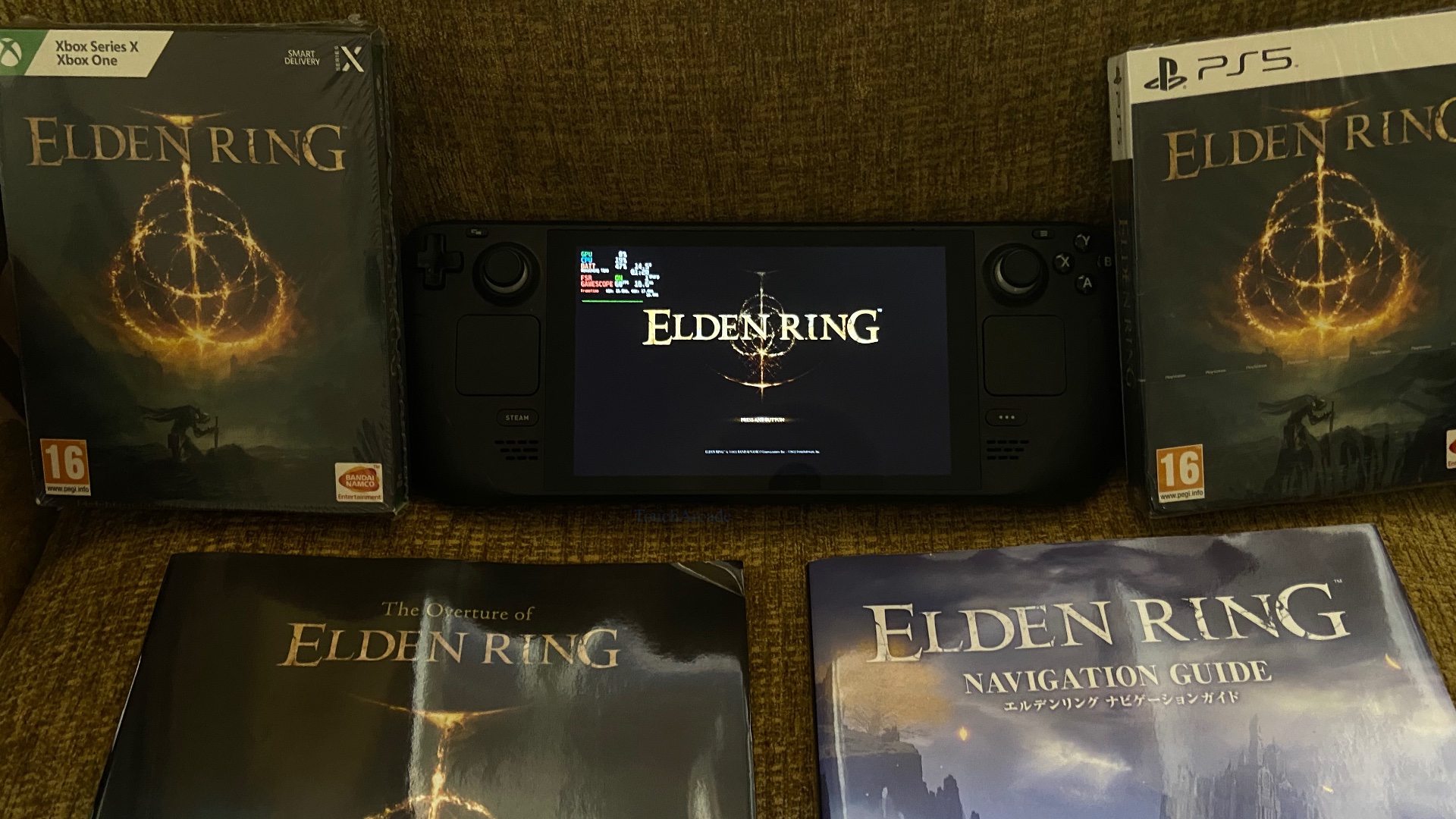 FromSoftware's most successful game is also the studio's best, but it has a few issues on PC. The fantasy action RPG is brilliant, but it has a few tech issues on all platforms even now. Despite the praise from Digital Foundry showcasing how the PC port of Elden Ring was fixed by Valve, it was still something I needed to see for myself. When Jared sent me the Steam Deck last week, this is the first game I installed on it. I've played Elden Ring on PS4 Pro, Xbox Series X, and PS5 in addition to a gaming laptop since release, and it has not been a fun experience on PC. Playing on Steam Deck is pretty great though. I turned down the resolution to enable AMD's FSR and with a bit of tweaking managed finding a nice sweet spot to stick with for another playthrough. If you own Elden Ring on Steam, you definitely need to see how great it is on Steam Deck. Check it out here on Steam.
No Man's Sky
Earlier this year we added support for No Man's Sky on SteamDeck – it's so nice to watch player's reactions when they receive their device and try for themselves – NMS is lovely to play on the go 💪 pic.twitter.com/6YXZBvEJGT

— Sean Murray (@NoMansSky) April 13, 2022
Open world exploration adventure game No Man's Sky is one I've hoped would come to iOS and iPadOS for a very long time. It felt like a perfect fit for Apple Arcade as well with how it gets major updates and supports playing with friends on everything. No Man's Sky is coming to Switch, but the Steam Deck version has impressed me more than when I played the game on Xbox One X and PS4 Pro. It obviously isn't as nice as playing it on a high-spec PC or PS5, but No Man's Sky on a portable at 60fps is a sight to behold. My only hope for No Man's Sky is cross progression between PC and consoles in the future. Until then, No Man's Sky is a joy to play on Steam Deck. Check it out here on Steam.
Final Fantasy Pixel Remasters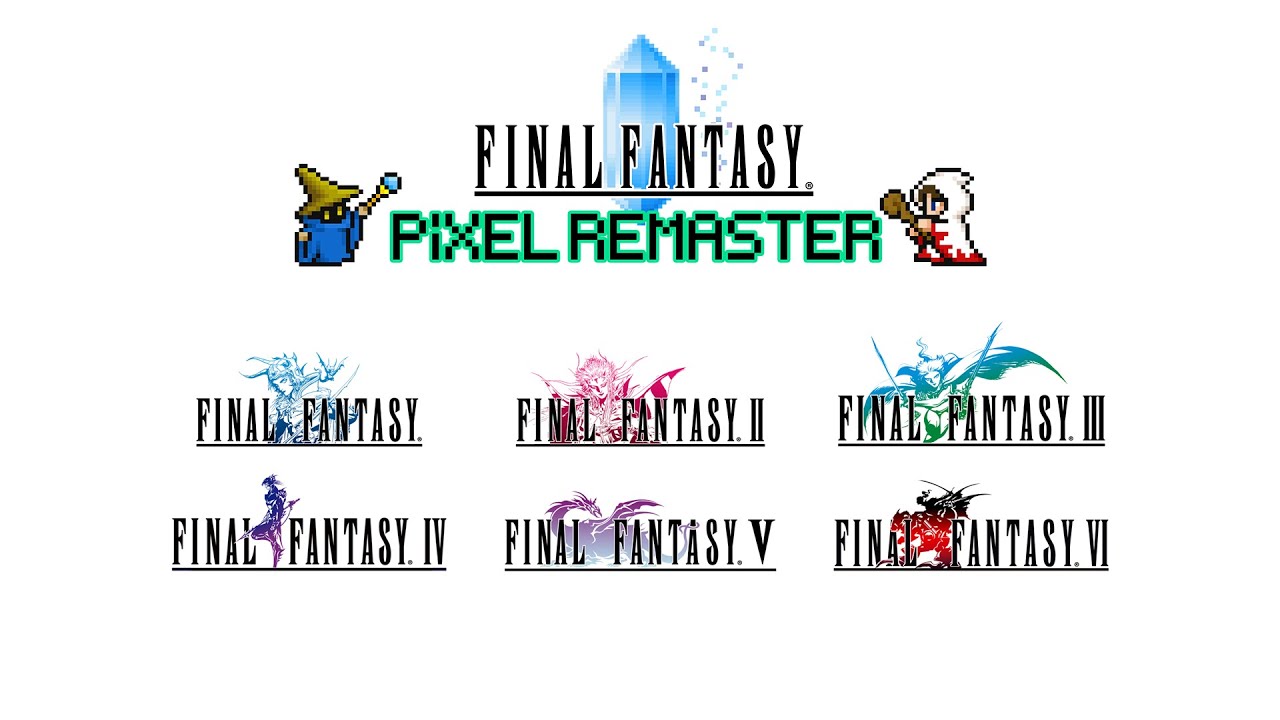 Yes, I know the Final Fantasy Pixel Remasters are available on iOS and Android in addition to Steam, but the Steam version lets you fix the font through mods and even go beyond that to mod in different portraits. There's a lot you can do with them including fixing any performance issues, but the real draw for me with the Final Fantasy Pixel Remasters on Steam Deck is being able to fix the font, fix the judder, and have controller support natively. If you've not paid attention to how these games improve on the originals or prior releases, read Shaun's reviews of Final Fantasy here, Final Fantasy II here, Final Fantasy III here, Final Fantasy IV here, Final Fantasy V here, and Final Fantasy VI here. The Steam version is even available as a discounted bundle with some extras included making it an even better package if you have the option to play on Steam Deck. Check the bundle out here on Steam.
Risk of Rain 2
Calling Risk of Rain 2 a massive upgrade over the already amazing original game is an understatement. Out of all the indie games from back in the day to get sequels, none did it better than the third person action roguelite Risk of Rain 2 in its transition to 3D and improvements across the board. Even the music is somehow better than the superb Risk of Rain soundtrack. I own Risk of Rain 2 on every console and PC, but having delayed updates on console in addition to its middling Switch port (performance wise) made it hard to stick with that. The PC version of Risk of Rain 2 is superb and it plays great on Steam Deck. You can even tweak it to nail the 60fps target well. Just be warned that things get very hectic later on. Risk of Rain 2 on Steam Deck is the best portable version of the game and it gets updates before all consoles thanks to it being the Steam version which also has the excellent new DLC. Check it out here on Steam.
Yakuza 0
SEGA's brilliant action adventure Yakuza series was in a rough spot outside Asia and Japan until Yakuza 0 released on PS4 in North America and Europe. The game is an excellent entry point and also outstanding in general. Following its PS4 release in 2017, it saw a PC port and eventually landed on Xbox. Yakuza 0 is perfectly playable on Steam Deck at 60fps and this is the only portable way to play it (barring other handheld PCs of similar form factors of course). I wanted to include Yakuza 0 on this list because it plays great on Steam Deck and is definitely worth checking out if you're a newcomer to the series or if you want to replay it on a handheld. Check it out here on Steam.
Hades
Supergiant Games' roguelite Hades is the studio's best game alongside Transistor. It is available and quite good on Nintendo Switch, but the performance and visuals are not great when things get busy later on. The great thing about Hades on Steam and Switch is you can sync your progress across easily. That makes Hades great to play on both PC and Switch if you wanted to play it at home on a PC and also portable on Switch. With Steam Deck, you can do that without buying the game on Switch again and play it with better performance. Check it out here on Steam.
God of War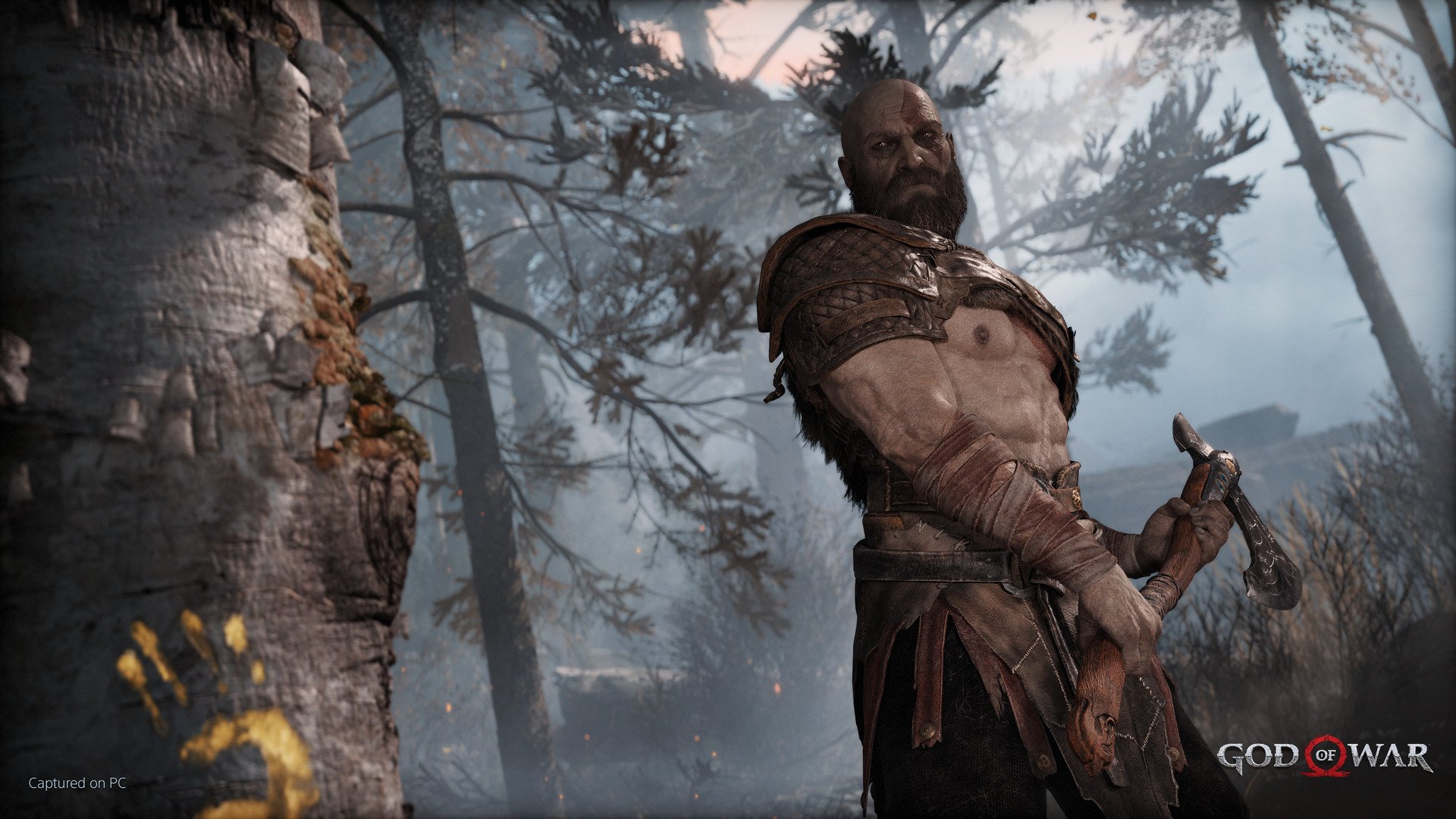 Sony's God of War (PS4) remains one of the best looking games of the PS4 generation. It recently got a PC port and runs really well on Steam Deck. You can have it look gorgeous on the Steam Deck display with a 30fps cap or play it uncapped like it was on PS4 Pro albeit at a more erratic frame rate. I was pretty surprised to see God of War run so well on lower end hardware, so it being great on Steam Deck isn't that surprising. It is still a great way to play it and remains an essential game for me. Check it out here on Steam.
Devil May Cry 5
Devil May Cry 5 is the best character action game in over a decade. Having played it multiple times across basically every platform, I wasn't going to pass up an opportunity to try it on Steam Deck. It delivered in spades. While it lacks the new features and visual options that the Devil May Cry 5 Special Edition has on PS5 and Xbox Series X, Devil May Cry 5 on Steam Deck is excellent and essential if you enjoy action games with great music and gorgeous visuals. It is unlikely to get a Switch port until the next Switch hardware is out so this is well worth grabbing if you have both platforms. Check it out here on Steam.
Metal Gear Rising: Revengeance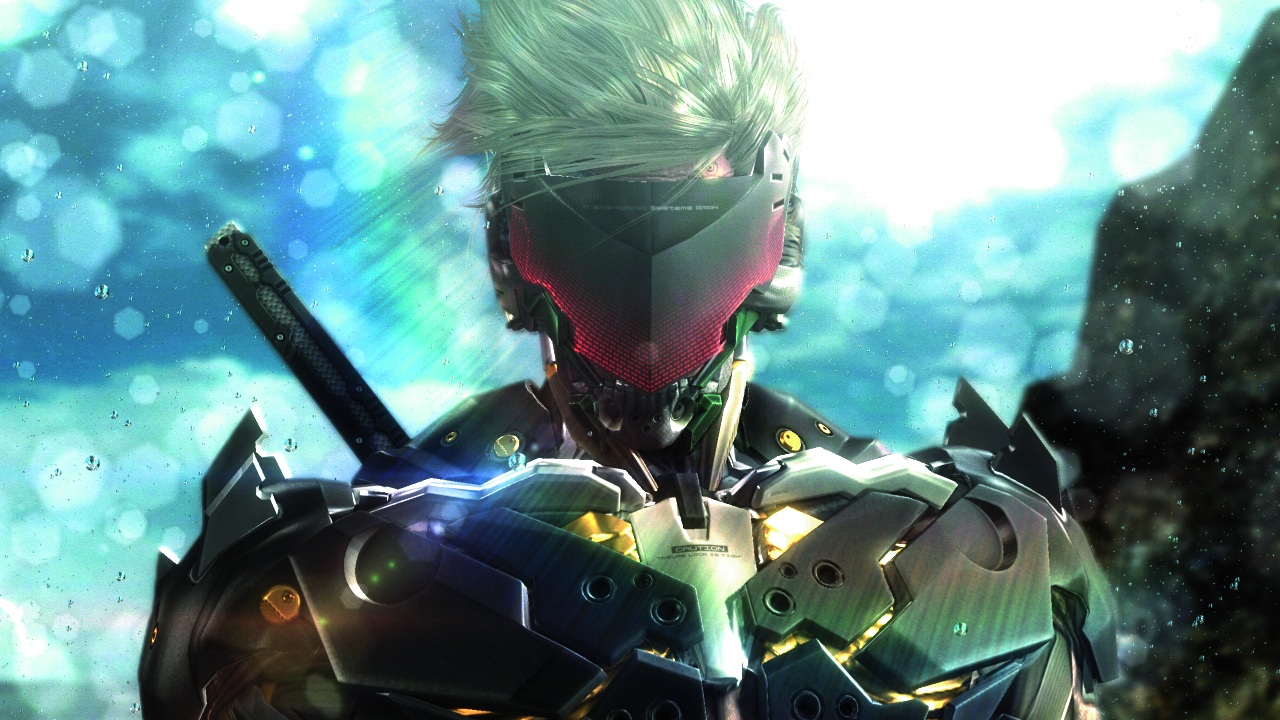 Konami and PlatinumGames Metal Gear Rising: Revengeance is my favorite Metal Gear game alongside Metal Gear Solid 2. It hasn't been ported to any current system and is only really playable on modern platforms through Steam and Xbox One backward compatibility on Xbox platforms. Being an older action game, it runs flawlessly and looks great on Steam Deck. Even if you aren't familiar with anything Metal Gear Solid, Metal Gear Rising: Revengeance is a must play and PlatinumGame's best game alongside NieR: Automata. It also helps that it has some of the most memorable boss fights and music in a long time. Check it out here on Steam.
Death Stranding Director's Cut
Death Stranding Director's Cut just released on PC platforms following its debut on PS5 last year. Death Stranding Director's Cut is an enhanced version of Kojima Productions and Sony's Death Stranding which is an action adventure game that ended up surprising me quite a bit when I played it on PS4 and PS5. It has elements of walking simulators, amazing world building, and fantastic music. Death Stranding even on base PS4 is gorgeous, but having it on Steam Deck at 60fps is pretty amazing given this version has all the gameplay content and features from the recent PS5 release. If you're up for trying something new and enjoy Hideo Kojima's work, this is a must play game. Check it out here on Steam.
Stardew Valley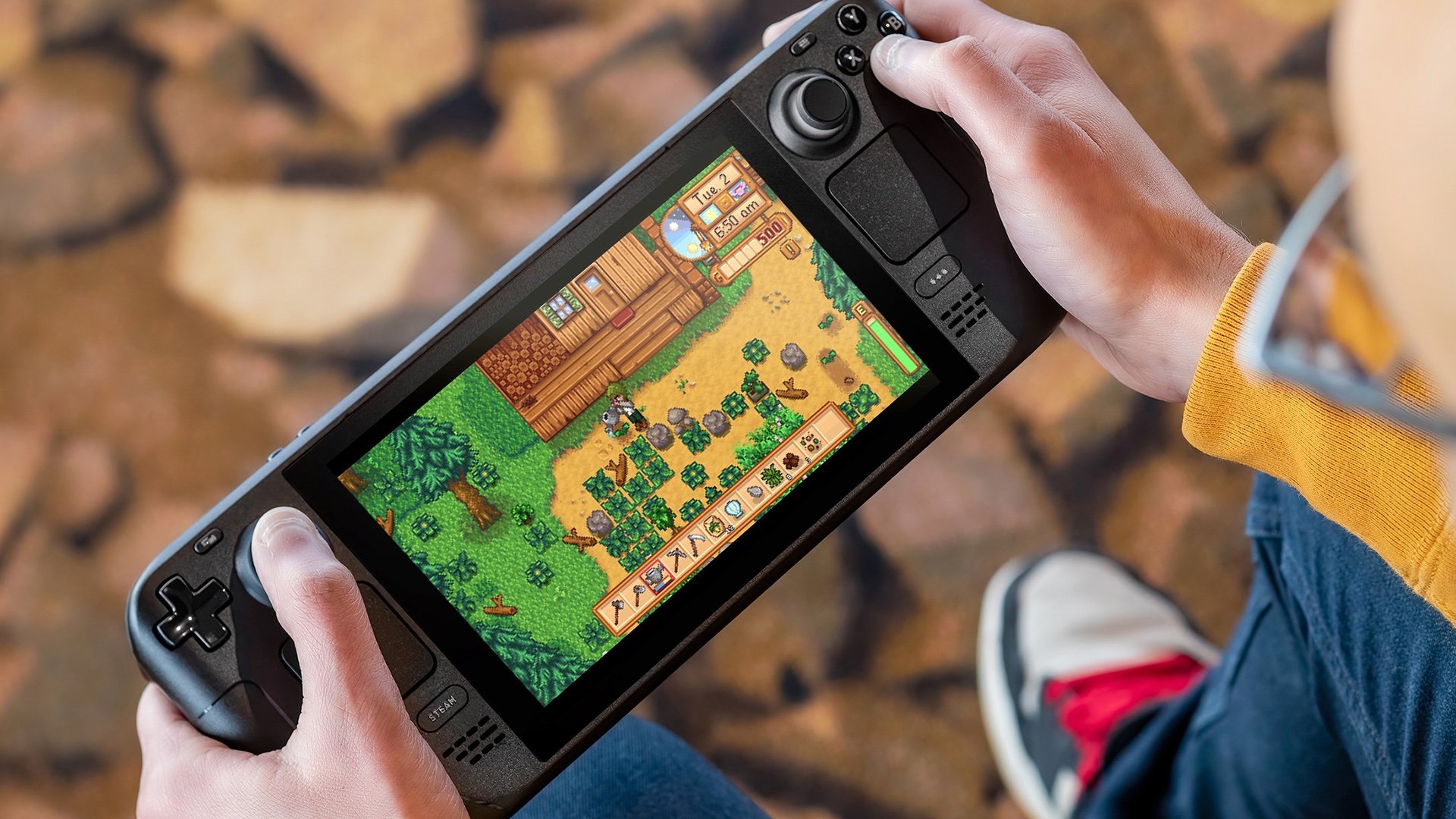 Just like Risk of Rain 2, Stardew Valley already has a Switch (and mobile) port. Stardew Valley is also great on everything, but it is best on PC thanks to faster updates, mods, and more flexibility. If you care about those things, the Steam Deck will be a great experience for you. If you don't you can grab it on iOS or Switch. There's a high possibility you already own Stardew Valley on Steam since it released there first, and it is definitely worth playing on Steam Deck to pickup where you left of on your PC. Check it out here on Steam.
Tales of Arise
Bandai Namco Entertainment's Tales of series has had a few great entries over the years like Tales of Berseria, but Tales of Arise is definitely the most accessible entry in the series. While I prefer some aspects of Berseria, Tales of Arise is what I recommend to newcomers. The action RPG looks gorgeous and has a lovely cast of colorful characters. It is only available on Xbox, PS4, PS5, and PC platforms so the Steam version is the only one you can play natively on a portable. Tales of Arise runs and looks excellent on Steam Deck out of the box. Seeing games that struggle to run at a locked frame rate in parts on newer consoles manage to do it with a few tweaks on Steam Deck is still great. Check it out here on Steam.
Portal and Aperture Desk Job
This set is a bonus. Aperture Desk Job is more of a demo that was built to show off the Steam Deck. It takes well under an hour to finish, but it is definitely something worth installing on your Steam Deck. While it doesn't reach the highs of Astro's Playroom on PS5, hopefully Valve does release something like this again in the future. Aperture Desk Job is definitely best for fans of Valve's Portal games, but you can play it without those. I would definitely recommend playing the Portal games if you have a Steam Deck. They are coming to Switch later on, but are best on PC right now and worth checking out on Steam Deck if you enjoy imaginative puzzle experiences. Check them out here and here on Steam.
These are my picks for the best games to play right now on Steam Deck. Some are even discounted right now through the Golden Week sales on Steam. What have you been playing on Steam Deck if you've managed getting one?