We've been covering the Steam Deck for a while now. If you missed Jared's review of it at launch, read it here. It has been great using the Steam Deck to try out new and old games. While testing various new releases and some of my favorites, I've started discovering a lot of games in my library that I didn't spend much time with because they weren't portable. That led to me doing a few features on the best games you can play on Steam Deck and even highlight some games that aren't on console, but playable on Steam Deck.
Steam is the best platform for indies, and there are many great ones releasing every month. For this feature, I'm highlighting the best indie games you should play on your Steam Deck. This is in no particular order, and will feature new and older games. Every game here is "verified" on Steam Deck by Valve as well, so you shouldn't have any trouble playing them on the system. Hopefully this helps you find a nice new indie or give an older one a shot on Steam Deck with the Steam Summer Sale 2022 on or just beginning right now depending on when you read this.
Best indie games to play on Steam Deck
OlliOlli World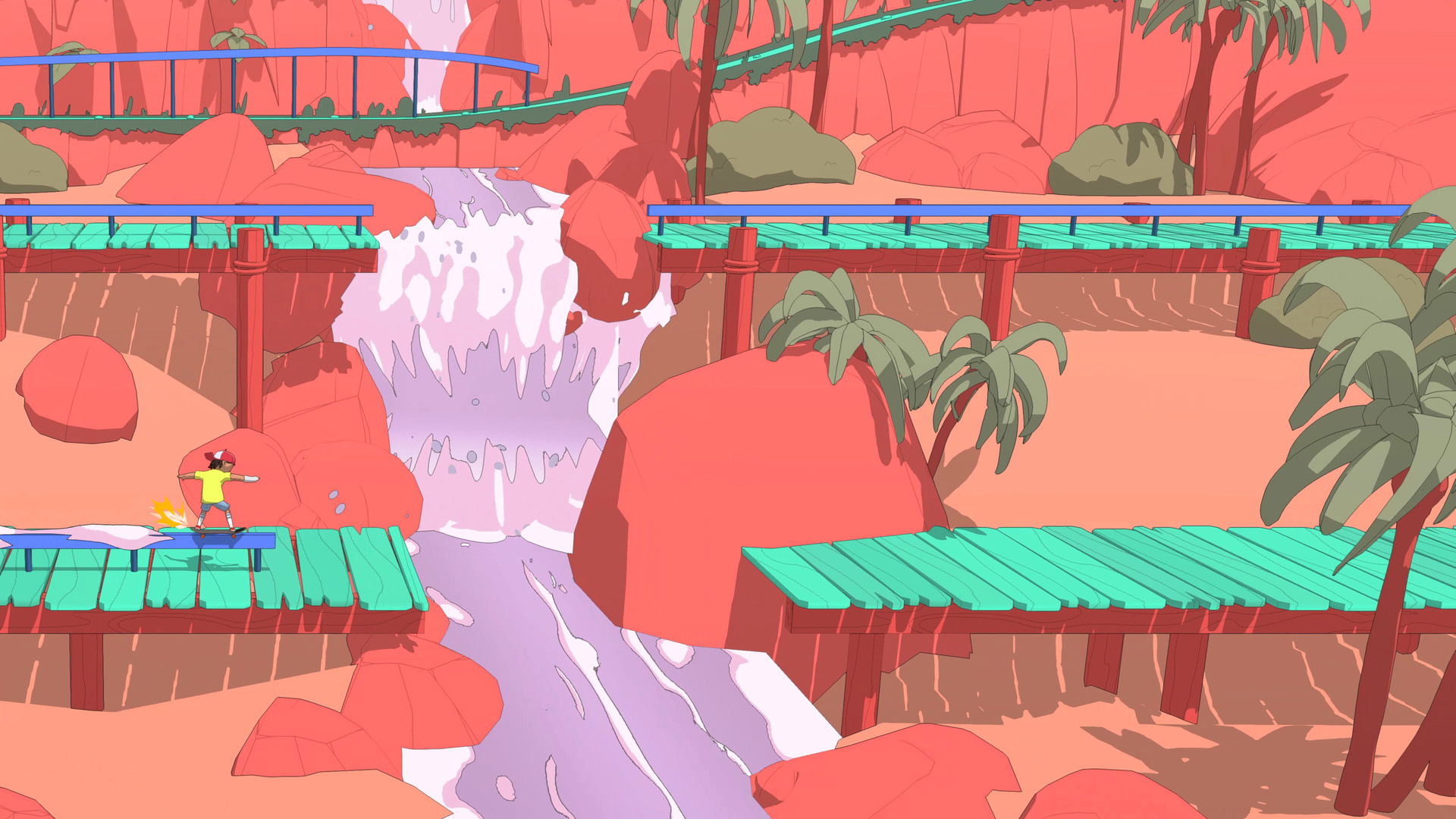 While I wasn't initially sold on OlliOlli World thanks to its aesthetic, I grew to love it and consider it the best skateboarding game available today. I've been playing it on both Switch and Steam Deck over the last few weeks, and the Steam Deck version is a lot nicer thanks to much higher resolution and smoother performance. It even plays great when connected to an external display through Steam Deck. Bringing longer levels, more trick chains, and precision skateboarding action, OlliOlli World is an essential. The new DLC is also really great.
Neon White
Neon White blends in platforming, interesting characters, great music, some bad dialogue, and an addictive gameplay loop that will have you coming back for more chasing high scores on the leaderboards. I played this pre-release on Switch, and have been replaying the game on Steam Deck. It plays amazing on Steam Deck and is definitely one of the best new indie games you can play right now. If you enjoyed games like Ghostrunner and Paradise Killer, this is for you. It also has some No More Heroes sprinkled in.
Rogue Legacy 2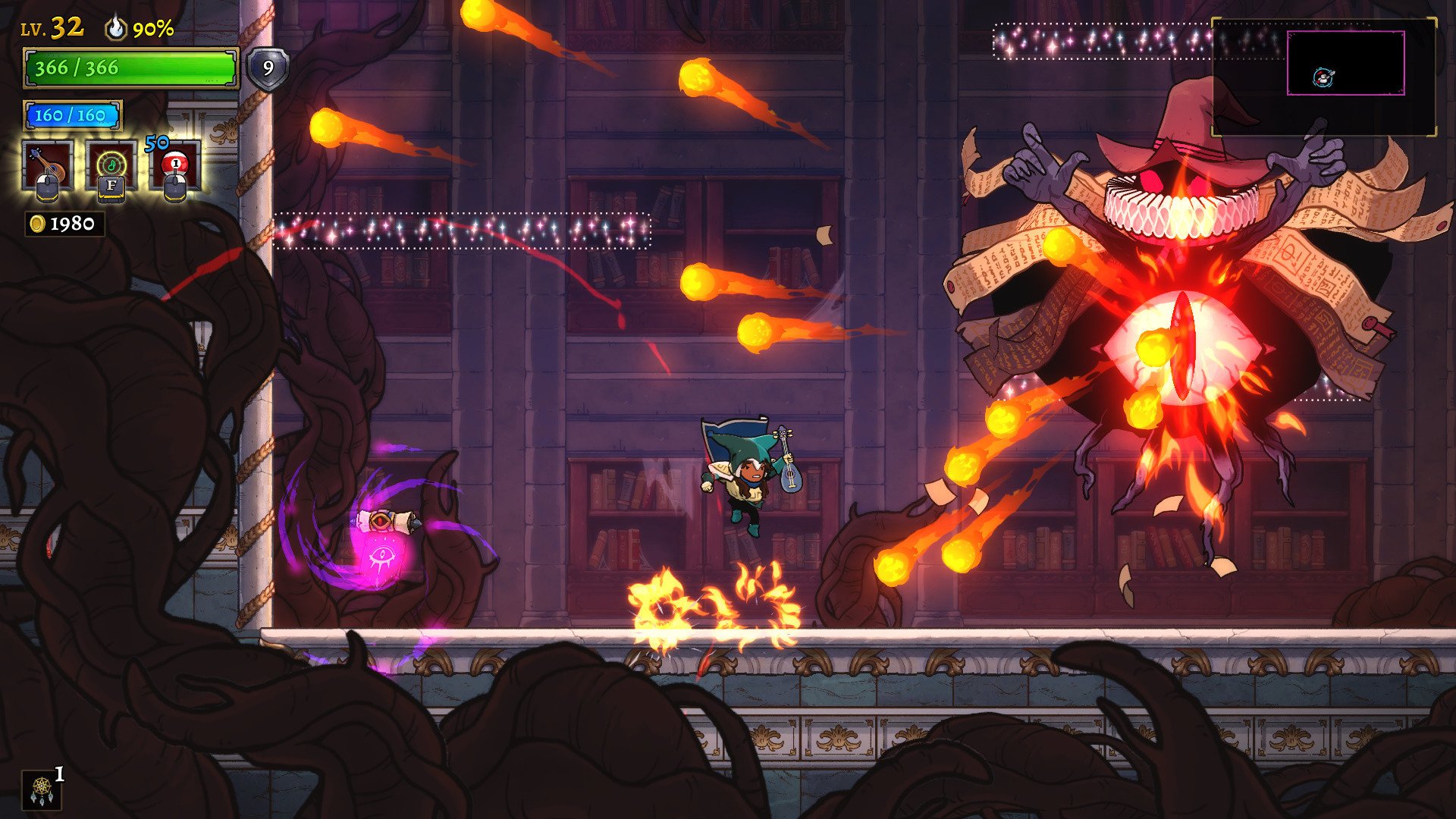 Rogue Legacy 2 is another follow-up to a successful beloved indie great, and this one build on the foundation of the first game to a modern experience that makes the original redundant. I was hoping Spelunky 2, would do this for me, but I just haven't clicked with it beyond a dozen hours right now. Rogue Legacy 2 on the other hand, doesn't only add more of everything, but it presents things to you better making you not get overwhelmed like most games in the genre. The new visual style and gorgeous levels all add up to make this not only one of the best indie games you can play in 2022, but one of the best games of the year. The Steam Deck is also the only way you can play this on the go right now until a potential Nintendo Switch or mobile version is out.
Sakuna: Of Rice and Ruin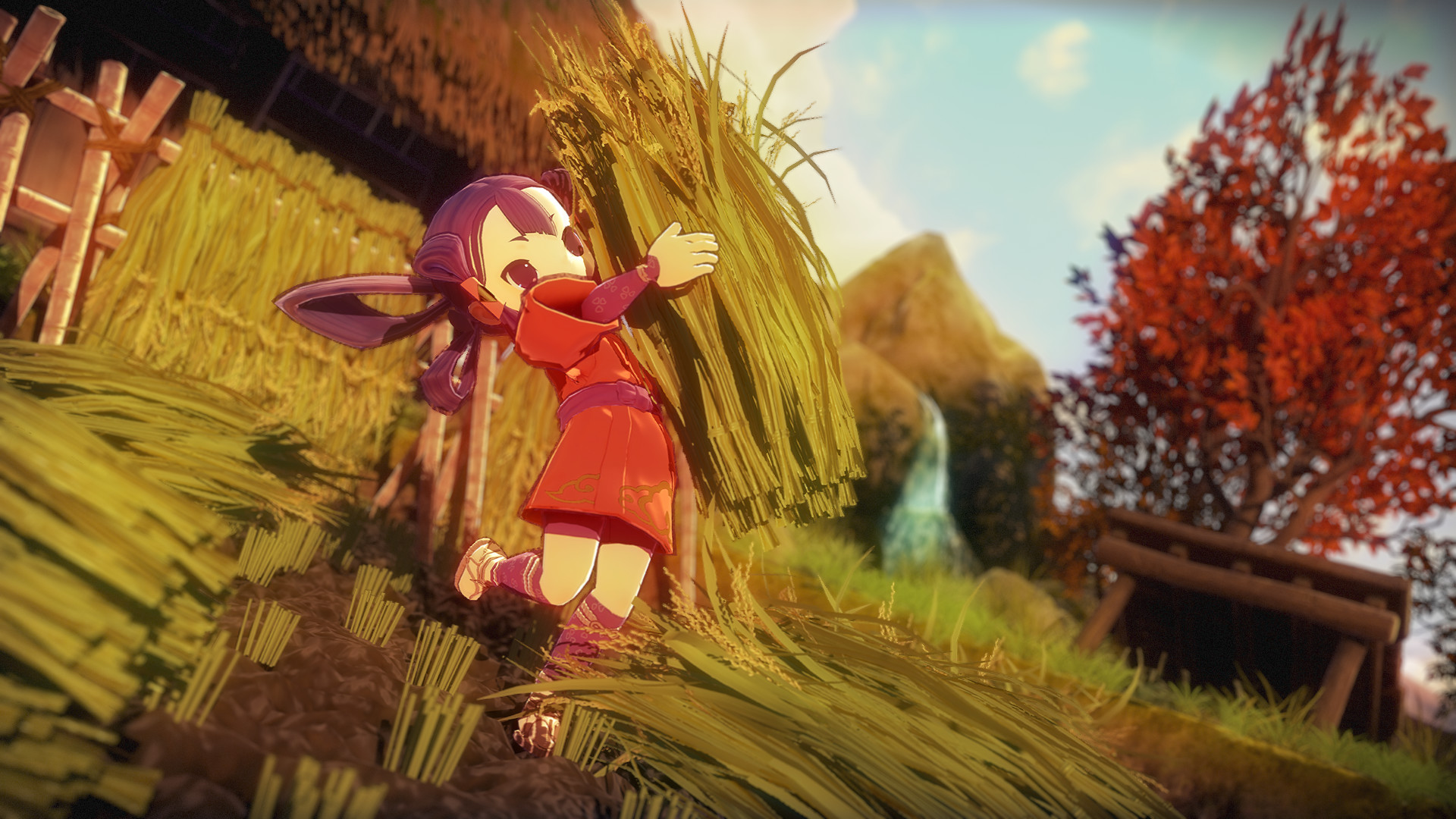 Sakuna: Of Rice and Ruin from Japanese indie developer Edelweiss and Xseed Games was an amazing experience blending deep farming simulation and 2D side-scrolling action. When I played it back on PS4 and Nintendo Switch, I couldn't believe it was made by such a small team. The PC version was a lot better, and it plays brilliantly on Steam Deck. This might not be a game you've heard of, but it is one of my favorite games from the last few years and one I easily recommend. It has been updated a ton since launch with quality of life improvements as well.
TMNT Shredder's Revenge
Dotemu and Tribute Games knocked this one out of the park. TMNT Shredder's Revenge is the perfect blend of nostalgia (if you watched the classic TMNT show from a long time ago) and beat 'em ups. I was a bit skeptical of this when it was first revealed, because I wasn't sure if it would actually feel as good as my memory was of the old TMNT beat 'em ups. It went above and is the best TMNT game ever as far as I'm concerned. It also plays and looks brilliant on Steam Deck with no performance issues that some other platforms have with online right now.
Wingspan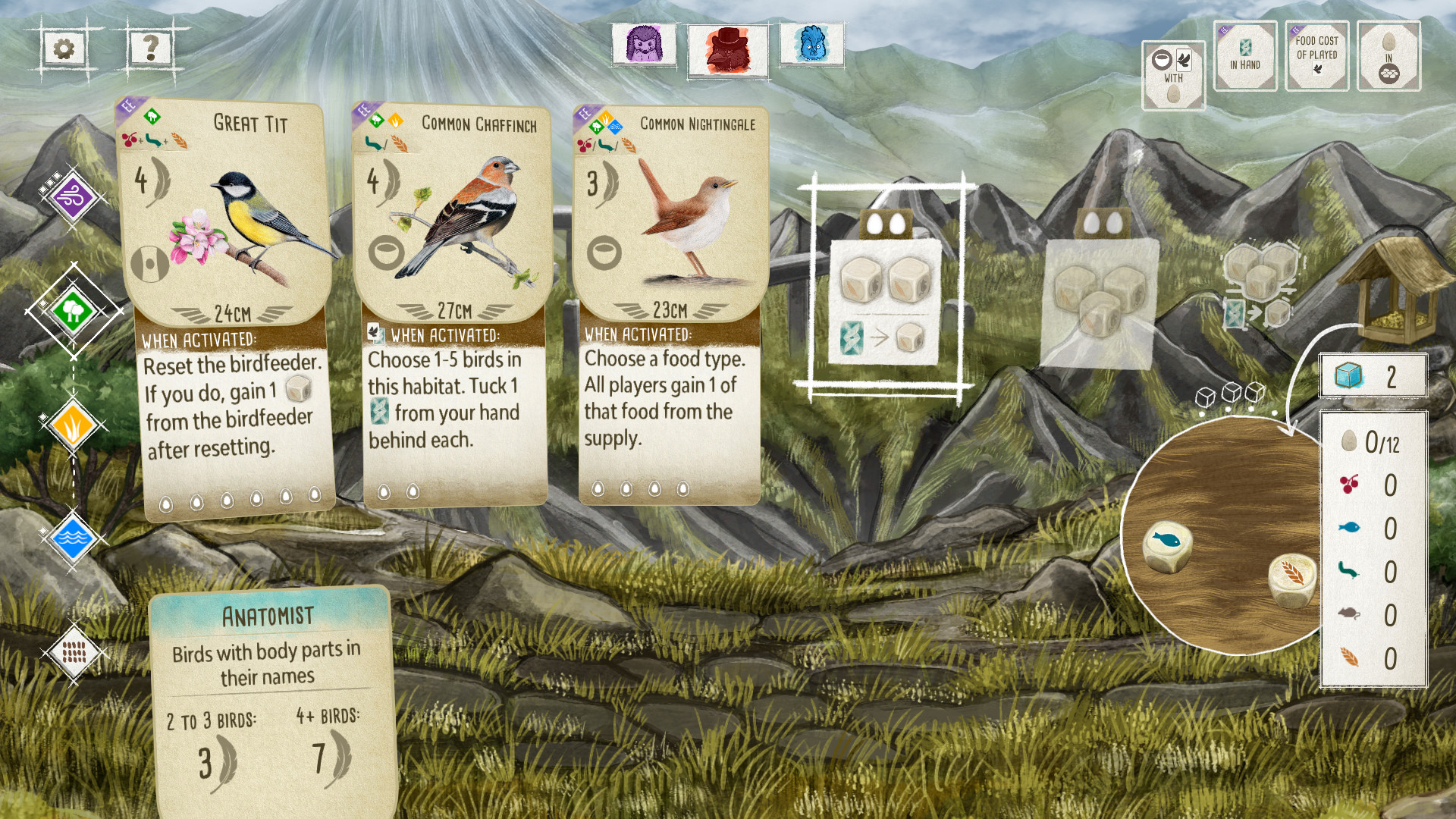 The digital adaptation of the excellent Wingspan from Monster Couch recently got its huge European Expansion on all platforms including mobile, Switch, and PC. With the expansion and a few updates to fix major issues now done, Wingspan is in a great place, and it plays very well on Steam Deck. If you have the option to play on iPad, that remains the best way to play it, but the Steam Deck version is awesome if you want to continue your PC progress and want a great portable version since the game has no cross progression right now. Hopefully that comes soon.
Dead Cells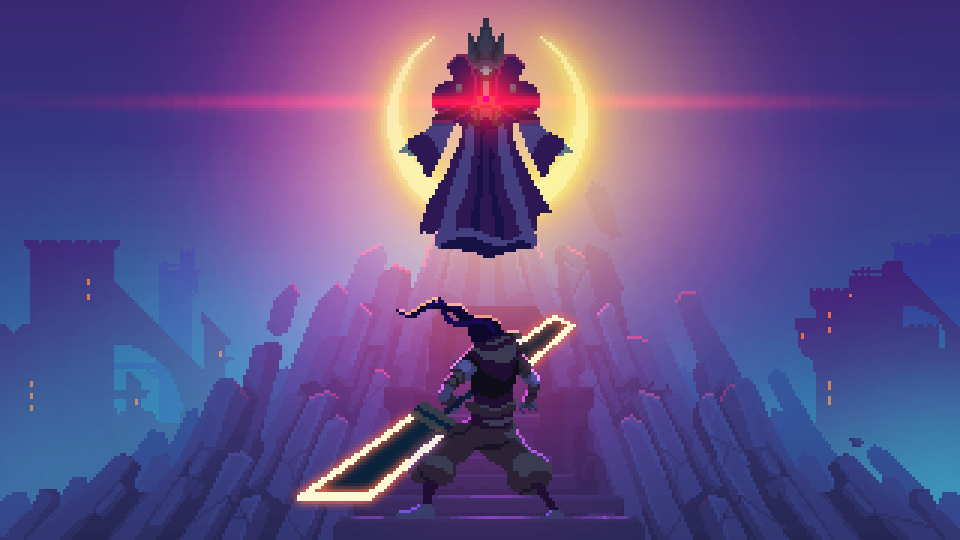 I tried to focus on newer releases for this feature, but I still have featured Dead Cells because the PC version is that much better than the console versions. In fact the PC and iOS versions are my favorite ways to play Dead Cells. The PC version has the edge over iOS because it gets updates much sooner. The action platformer continues to improve with each update, and it is another killer app for the Steam Deck. I'm constantly blown away by how good the game (once it clicked), and it continues to be a staple on my Steam Deck and iPhone. The DLC packs are also almost all more than the worth the low asking price, but I'd recommend just the base game if you haven't played it before. The DLC will elevate your experience once you've gotten used to and enjoy the core Dead Cells experience.
Risk of Rain 2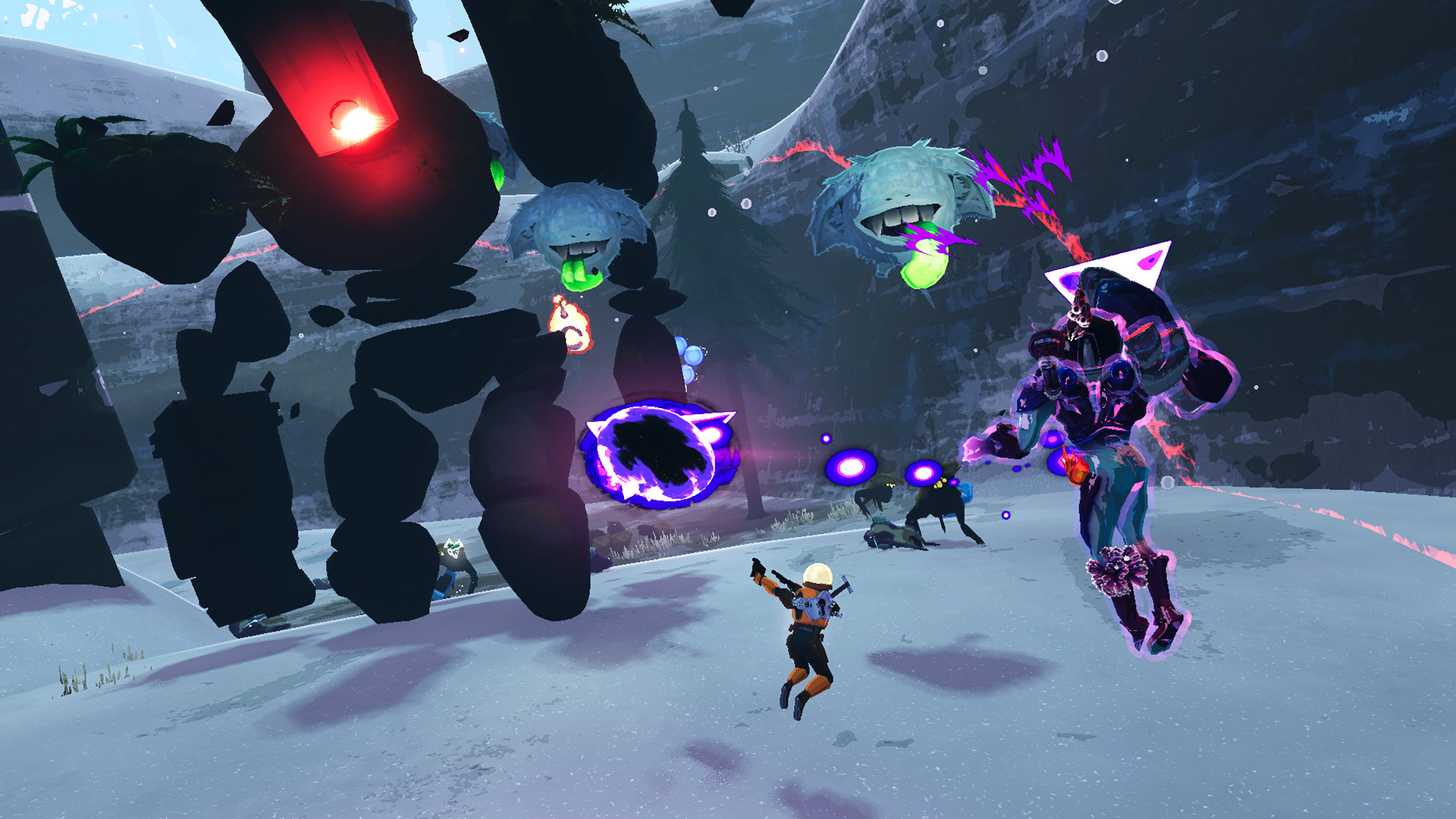 Risk of Rain 2 is a game I've been playing regularly, and the PC version is quite a bit ahead of the console versions thanks to it being used as a base with updates and DLC while consoles get the patches and content later. Out of all the indie games from back in the day to get sequels, none did it better than the third person action roguelite Risk of Rain 2 in its transition to 3D and improvements across the board. Even the music is somehow better than the superb Risk of Rain soundtrack. You can even tweak the PC version to play at 60fps without issues and add gyro if you want through Steam Deck's control options. Risk of Rain 2 on Steam Deck is the best portable version of the game and it is one of the best indies you can play on Switch. If you do plan on getting it on Steam, definitely consider the DLC as well.
Death's Door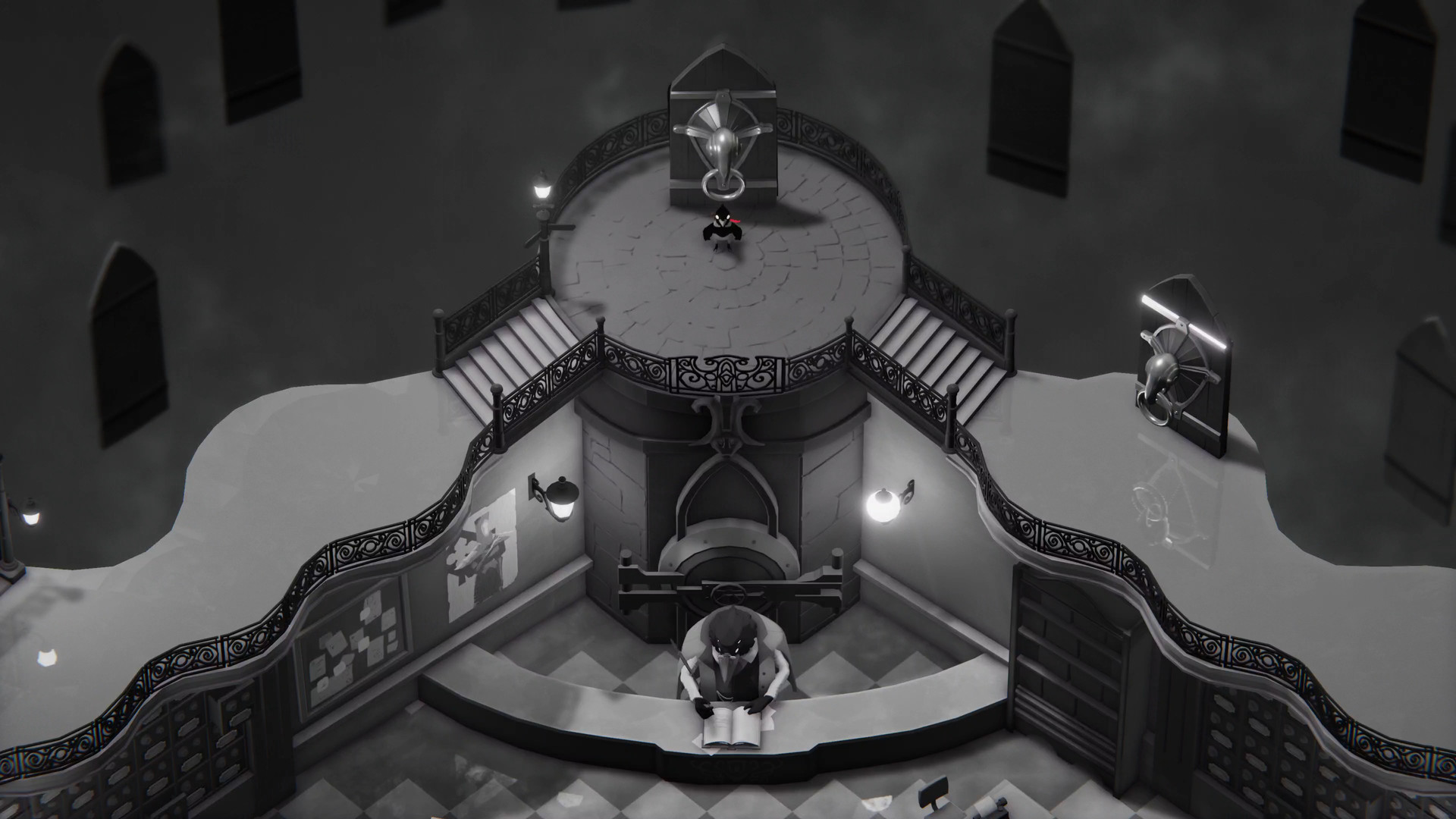 Isometric action adventure game Death's Door from Acid Nerve and Devolver Digital caught my attention when a friend said it was like a Zelda game but challenging. I was already sold on the aesthetic, but the combat and level design elevated this to something special. It isn't too long or short, but Death's Door core gameplay loop had me wanting to play more each day. I skipped the original Xbox release, and it plays brilliantly on Steam Deck. If you enjoy Zelda games and think the Death's Door aesthetic is up your alley, you will love this.
Vampire Survivors ($2.99)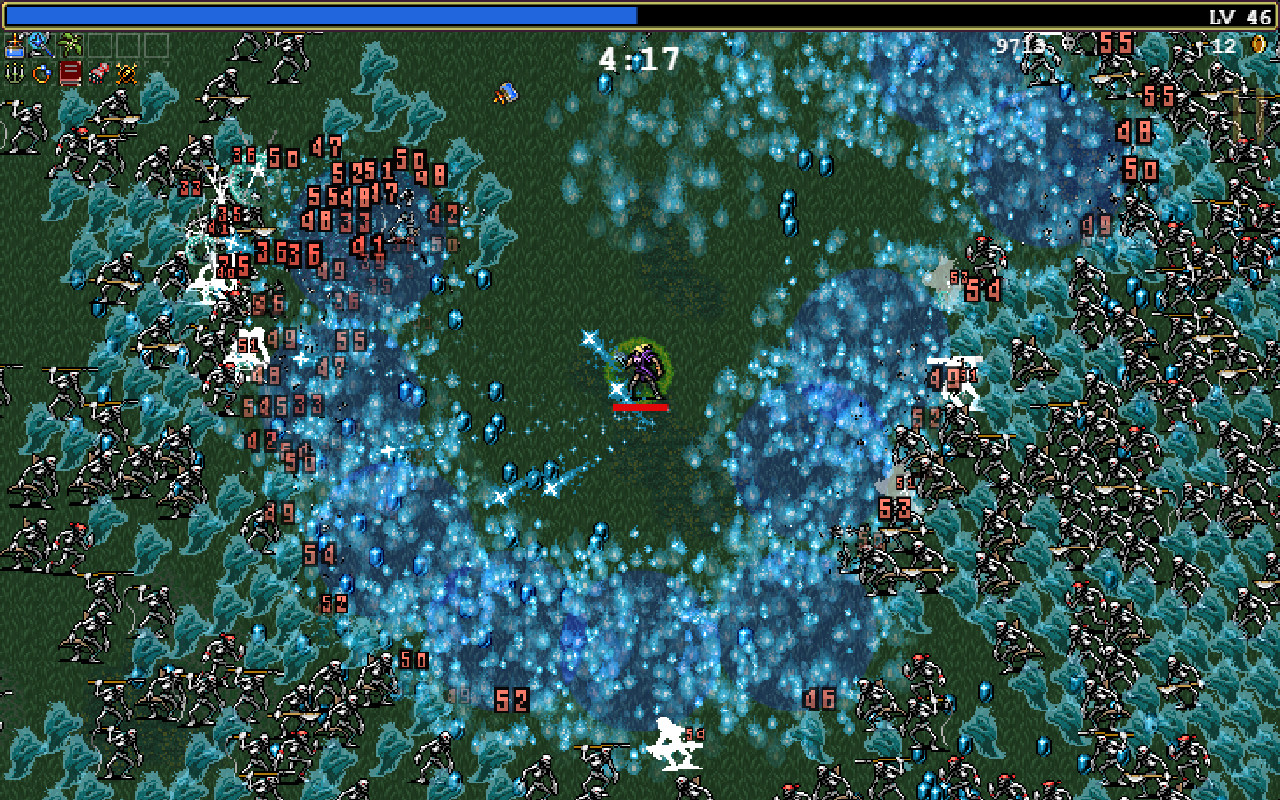 Ever since I was obsessed with Vampire Survivors recently, I've been slowly discovering more and more with new runs through the stages. There have been a few updates as well making me want to play it a bit more daily. The pickup and play nature of the gothic horror casual roguelite experience and the Steam Deck are a perfect match. Until it eventually gets an iOS port, this is going to be an essential on Steam Deck for me. Vampire Survivors at $2.99 even in early access is the best 3 bucks you can spend if you have a Steam Deck.
These are my picks for the best indie games to play right now on Steam Deck. With the big Steam Sale, some will even be discounted right now through on Steam. I still am on the lookout for more indies to play on Switch and have Tunic on my list of games I need to play, but feel free to suggest what you've enjoyed on Steam Deck or an indie you think I should play on Steam in the comments below. What have you been playing on Steam Deck if you've managed getting one and what are your favorite indies to play on it?
Interested in more lists? Check out our other Steam Deck recommendations!