Having already covered the best games you can play on your Steam Deck, I wanted to start tackling some of my favorite genres. What better place to start than the one I spend the most time in over the year: JRPGs, or Japanese Role-Playing Games. Just like with our top 10 JRPGs for Nintendo Switch feature, a little clarification: by 'JRPG' we're referring to the game design and mechanics that collectively inform the sub-genre rather than simply RPGs from Japan.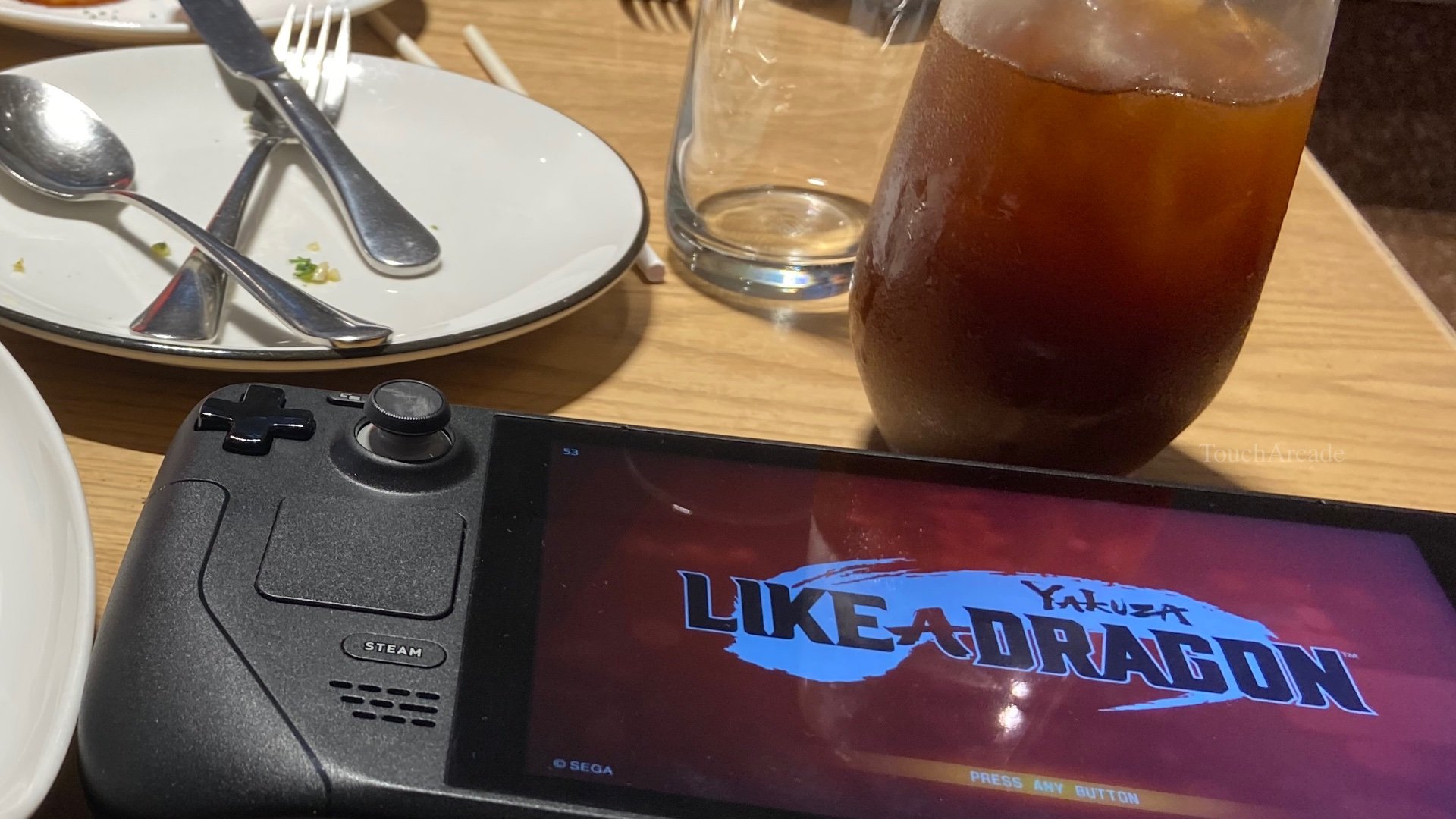 Most Japanese publishers have moved from full console exclusives to releasing on PC simultaneously, or doing PC ports soon after console versions. Thanks to this, there are a lot of great JRPGs including ones that run and look a lot better than they do on consoles. In no particular order, here are our picks for the best of the bunch. I will note when a game has been officially "Verified on Steam Deck" by Valve and comment on how those untested by Valve still run well when applicable in this feature with minor tweaks if required.
Yakuza: Like a Dragon ($59.99)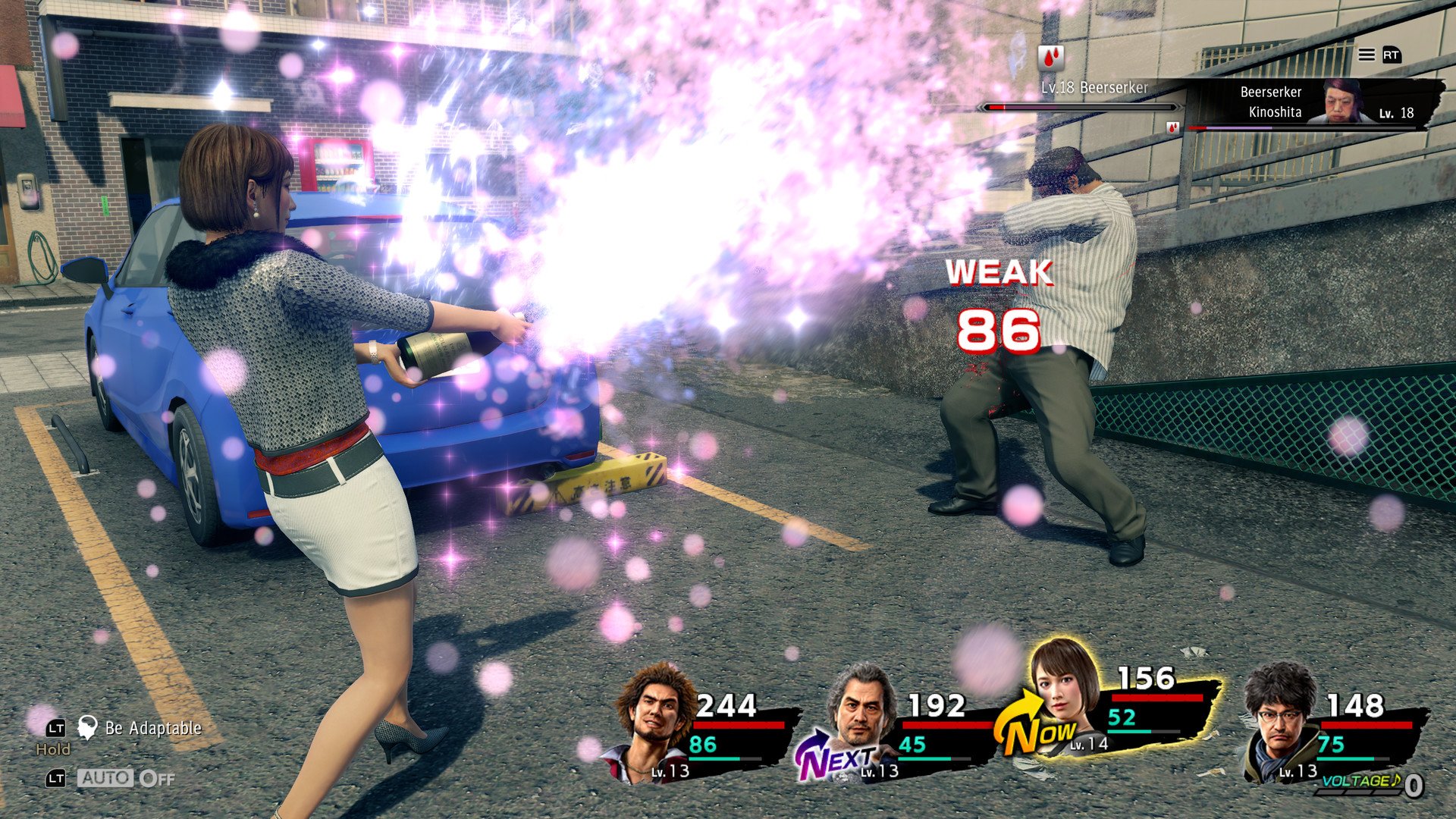 Yakuza: Like a Dragon was a big risk for Sega. It dropped the series' tried and tested action brawler style combat and took inspiration from Dragon Quest. This resulted in a modern-day JRPG set in Japan with a grown-up cast that ended up being one of the best games in the genre over the last few years. Known in Japan as Yakuza 7, Yakuza: Like a Dragon is a great entry point into the series despite a few references and returning characters, and one that has me very excited for the future of the series and its new turn-based format. If you want to play a JRPG that has a different setting than the genre norms, Yakuza: Like a Dragon is for you. Ichiban is a brilliant protagonist, and the cast of characters elevates this quite a bit. Yakuza: Like a Dragon runs really well on Steam Deck, and I'm looking forward to turning up the visuals even more once the refresh rate update for Steam Deck is out soon. This is verified on Steam Deck by Valve.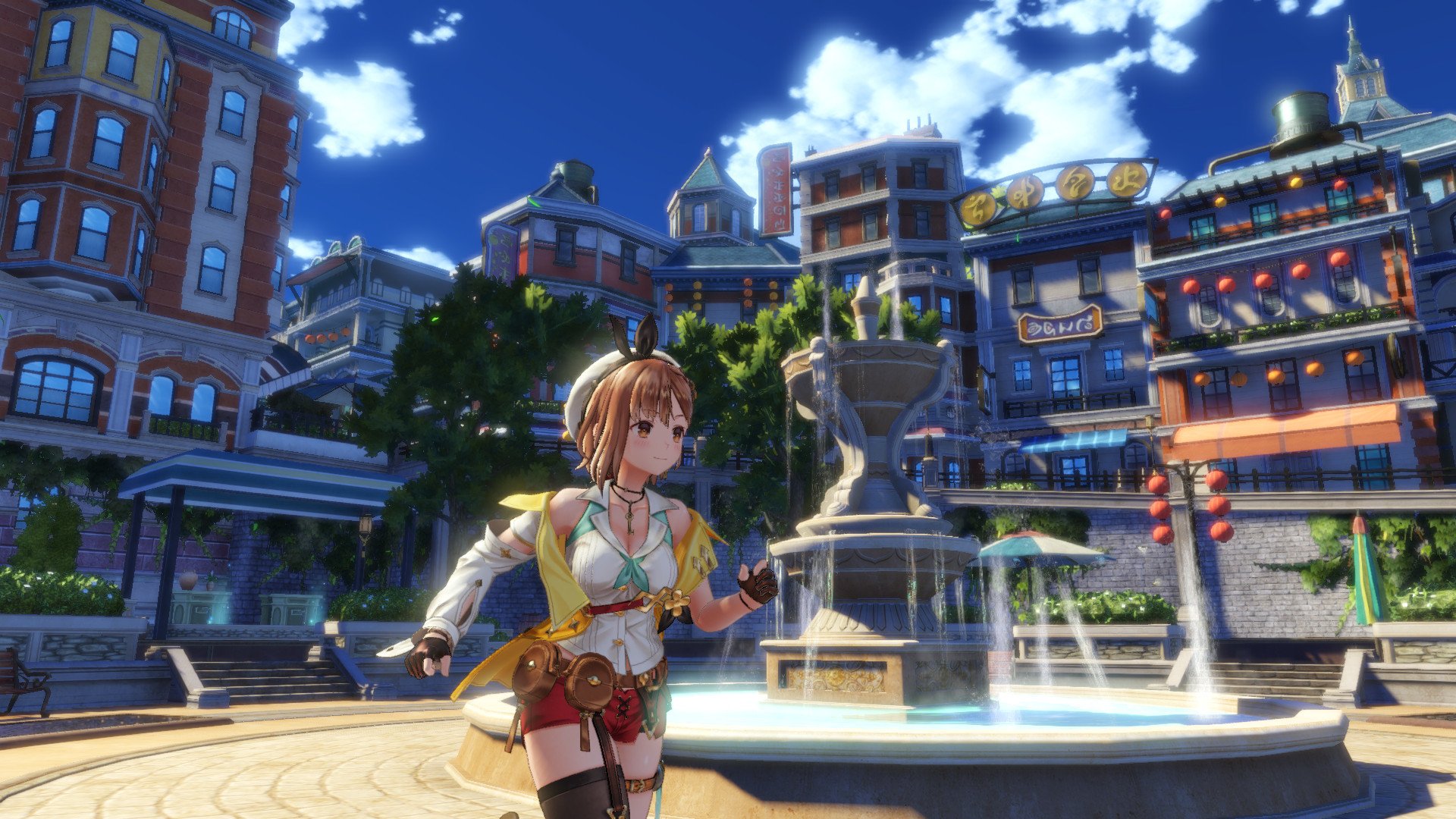 Koei Tecmo and Gust's Atelier series has been delivering relaxing turn-based RPGs for a long time, but the recent entries have been amazing for newcomers with quality of life improvements, enhanced visuals, and retaining the series' signature charm. Atelier Ryza 2, despite the number in the name, is fantastic entry point into the series. Blending in crafting, gathering, turn-based combat, and exploration really well makes Atelier Ryza 2 an essential for a fan of the genre. The PC version is also the ideal way to experience this if you want the best performing and looking version. You can tweak it to match your visual preferences on Steam Deck and it is verified on Steam Deck by Valve.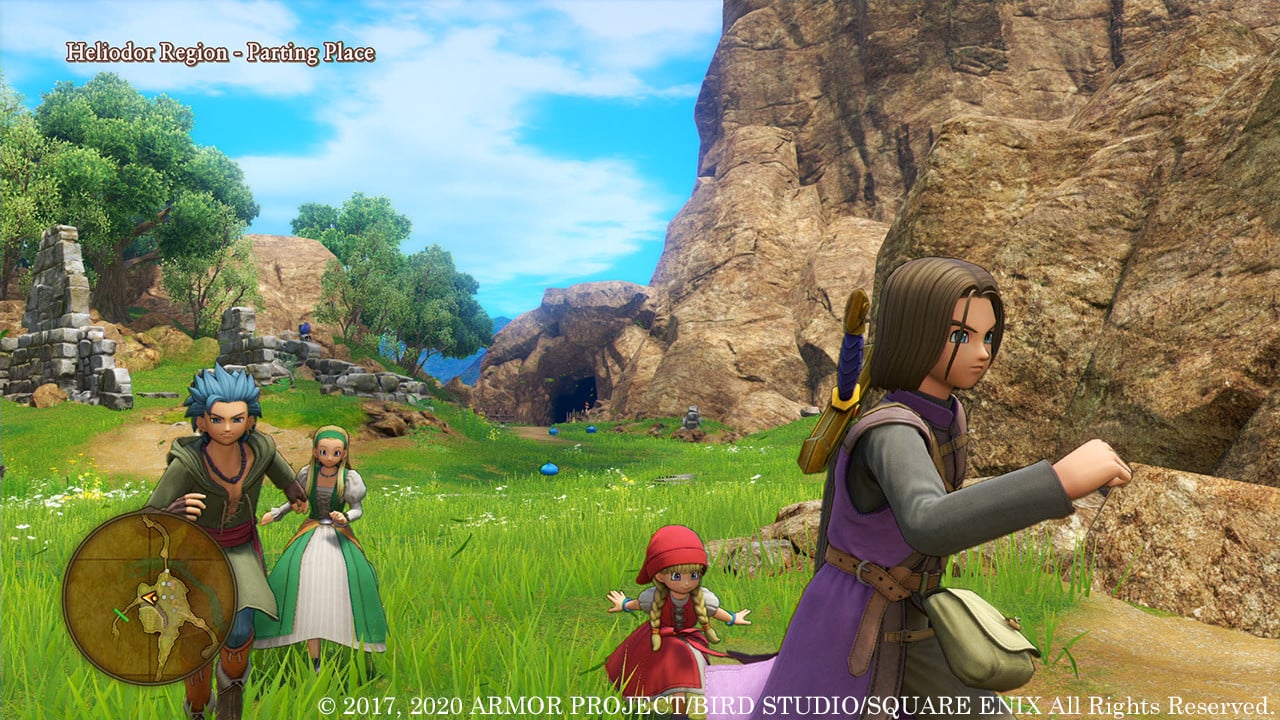 While the North American release for Dragon Quest XI saw it hit PS4 and PC, the Nintendo Switch release titled Dragon Quest XI S Definitive Edition added a ton of new content and enhancements. A year later, Dragon Quest XI S hit PS4, Xbox, and Steam letting more people experience the best version of Dragon Quest XI S. Despite some visual cutbacks compared to the original PC release, Dragon Quest XI S is a must-play for anyone wanting a traditional turn-based game with modern conveniences. Dragon Quest is the father of JRPGs, and its newest entry shows that it can adapt with the times and still stay true to its roots. Dragon Quest XI S is also verified on Steam Deck by Valve.
The Legend of Heroes: Trails in the Sky ($19.99) and Trails of Cold Steel ($39.99)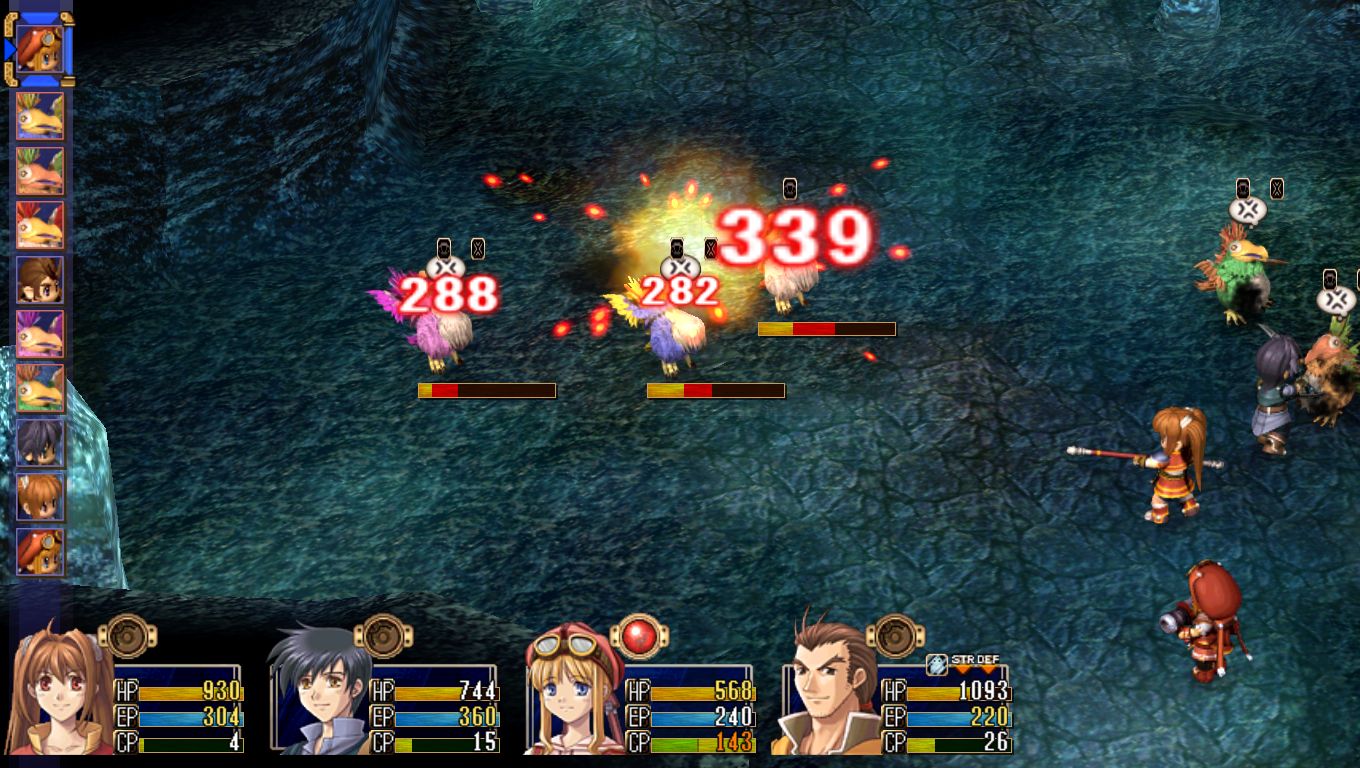 Considering Steam has both the Trails of Cold Steel and Trails in the Sky arcs completely, I wanted to include the first game in each here. I know that this is cheating in a list of 10, but this wouldn't be true to JRPGs without someone cheating mechanically somewhere now will it? Jokes aside, the only console that has access to both The Legend of Heroes: Trails in the Sky and Trails of Cold Steel is the PS Vita with the former being playable via the PSP version digitally. The PC versions of both of these games are miles better than the original console releases, and both are playable on Steam Deck. Trails in the Sky is a bit dated visually, but has a story you will never forget.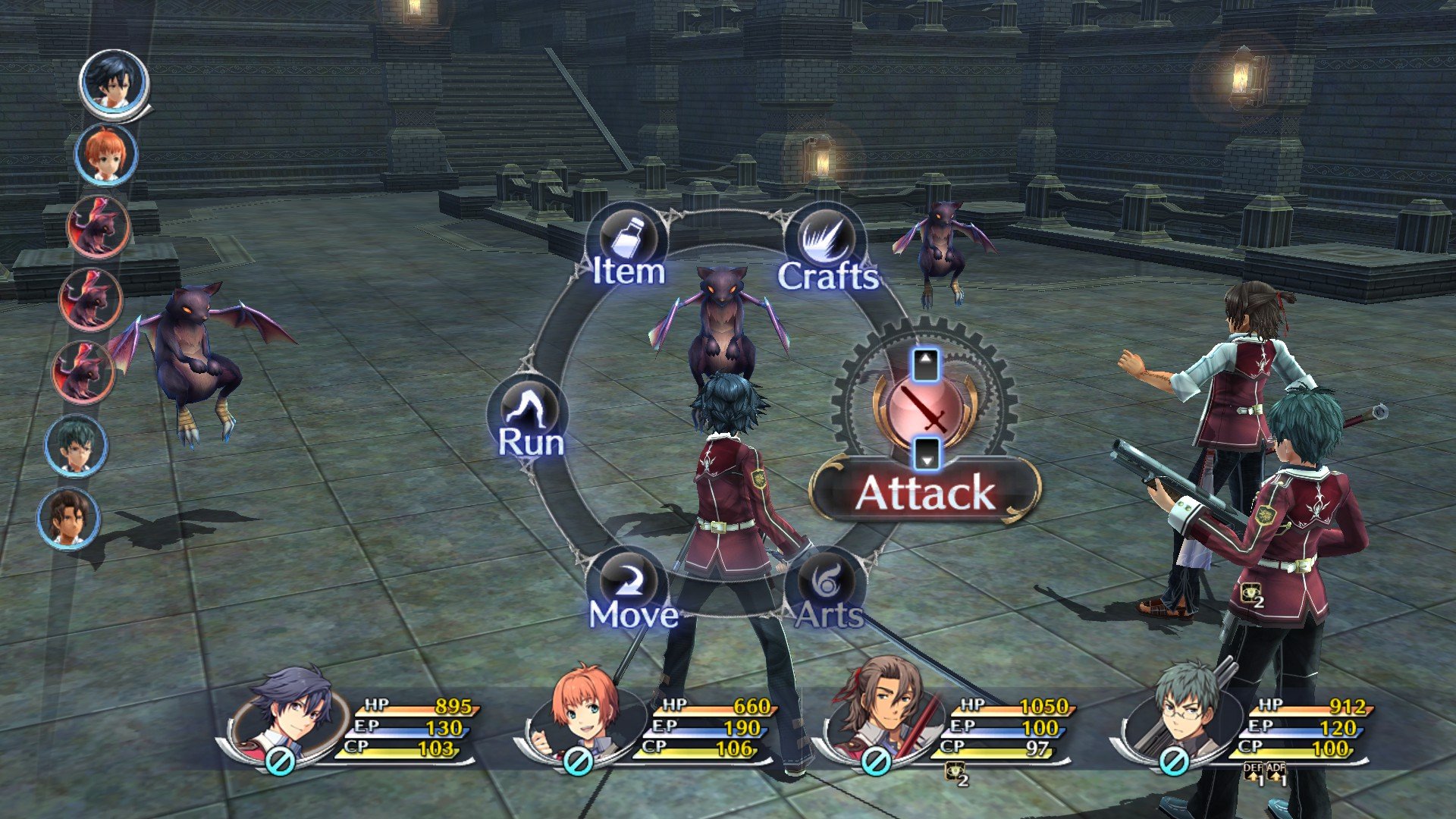 Trails of Cold Steel is more modern in some ways, but not as lean as Trails in the Sky. Both of them are well worth playing. Which one is right for you, is going to be a hard decision if you can only play one. I don't mind if you start with either, but owning a Steam Deck and being a fan of JRPGs means you'd be doing a disservice to yourself by not experiencing the Trails series.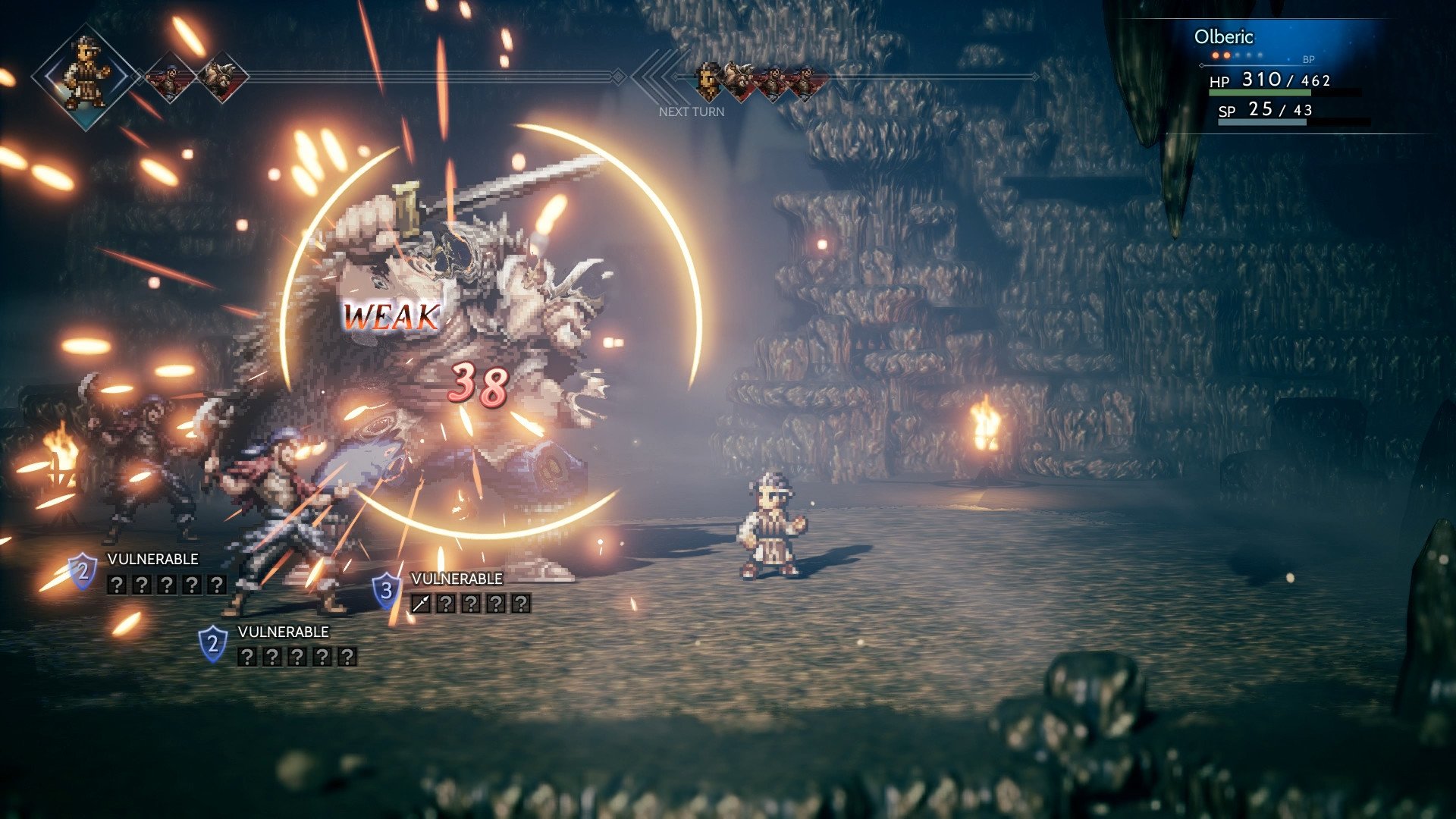 Both Octopath Traveler and Bravely Default II started out as Nintendo Switch exclusives. Team Asano at Square Enix has been consistently good at quality RPGs with even Triangle Strategy more recently. Both Octopath Traveler and Bravely Default II made their way to PC months after launching on Switch. Both games run brilliantly on Steam Deck as well offering much better performance and visuals compared to Nintendo Switch. Octopath Traveler is one of my favorite games in recent years, but you might not like it if you want a heavy story-driven experience. You're better off getting the Trails in the Sky or Trails of Cold Steel games for that. If you want a game with a fantastic soundtrack, great turn-based combat, and gorgeous visuals, Octopath will deliver.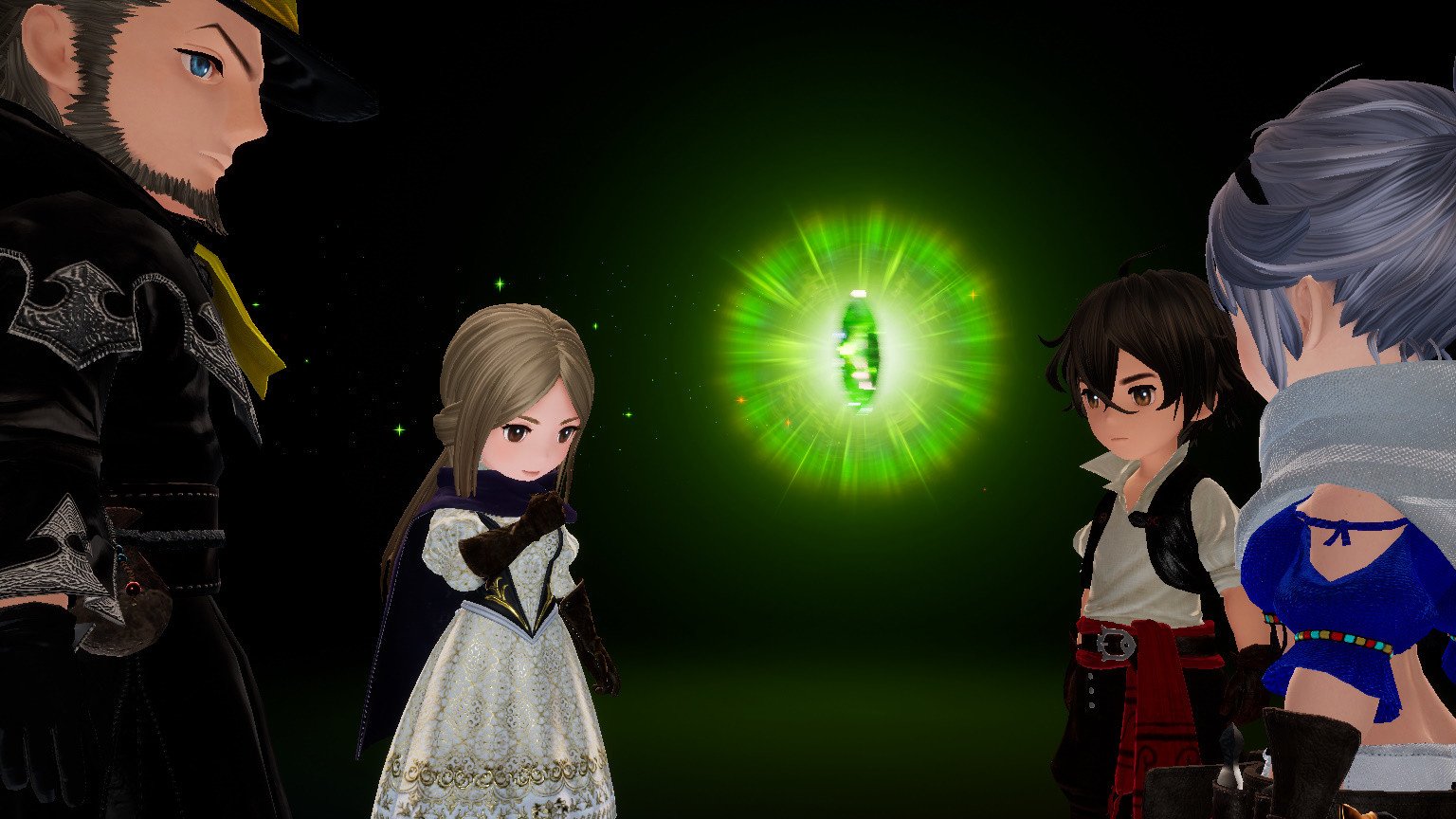 Bravely Default II is more traditional than Octopath, but my recommendation comes with a caveat. It doesn't support Steam Cloud which means your progress will not seamlessly sync and backup. I lost my 45 hour save when I booted up the game on Steam Deck foolishly assuming it had Steam Cloud support. Octopath Traveler and Bravely Default II are fully playable on Steam Deck, but they might require you to manually switch the display resolution in the case of the former, and manually invoking the keyboard in the case of the latter.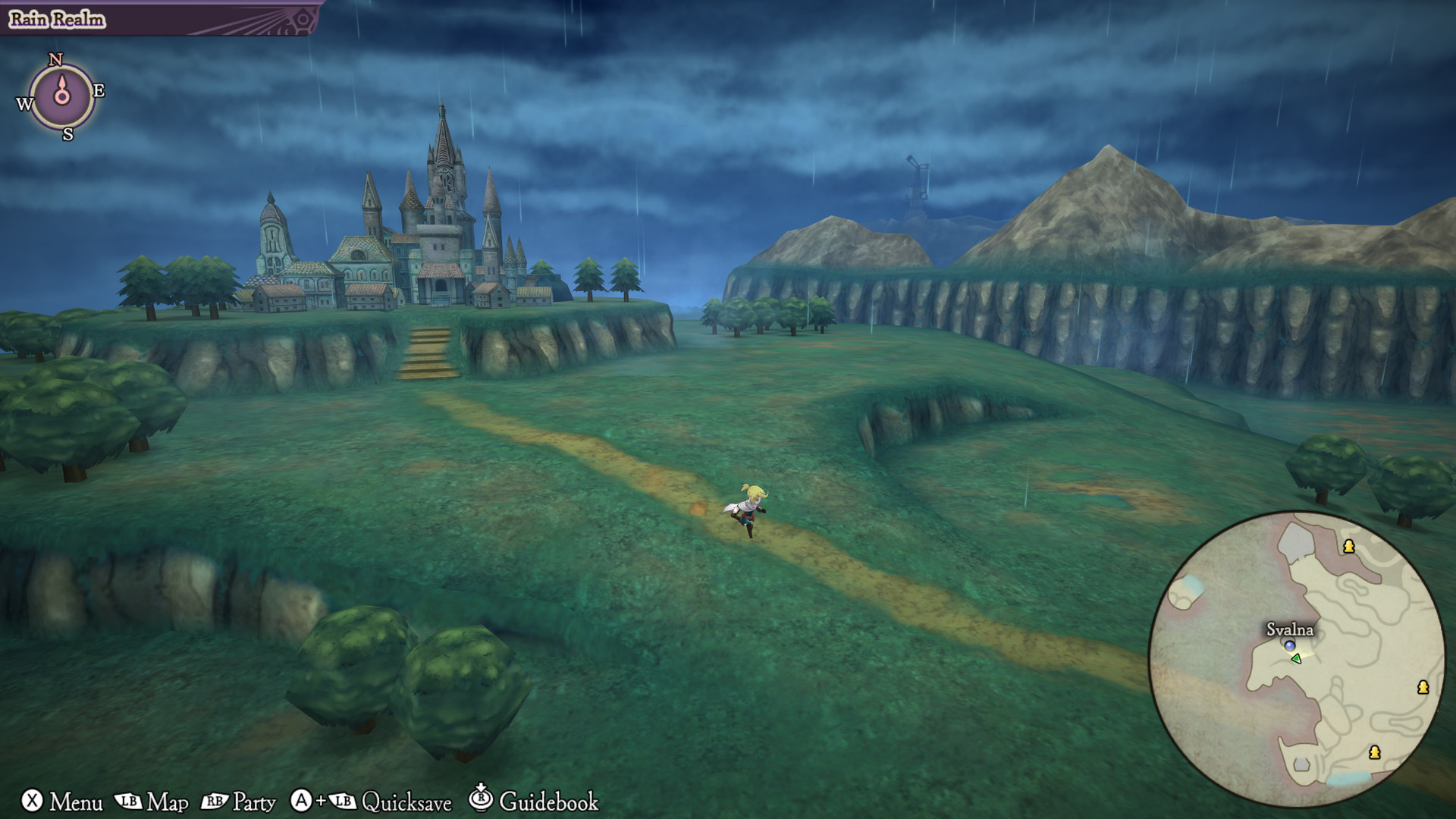 FuRyu's The Alliance Alive was a very nice JRPG that released too late in the 3DS' lifecycle to see any meaningful results in the West. Thankfully, it got ported to Switch, PS4, and Steam through FuRyu and was released in the West through NIS America. The PC version on Steam Deck is excellent and it runs great. I've been enjoying revisiting it on Steam Deck and Nintendo after playing it on 3DS all those years ago. The Alliance Alive HD Remastered aims to be a traditional JRPG with a few modern conveniences. It has a soundtrack from the superb Masashi Hamauzu, gorgeous visuals, and interesting game mechanics. If you skipped this on 3DS, the remaster is well worth grabbing. It is verified on Steam Deck by Valve.
Final Fantasy Pixel Remasters I – VI Bundle ($11.99 to $75)

I already featured the Pixel Remasters in the best games you can play on Steam Deck, and they are essentials in the JRPG genre. The Steam versions let you fix the font through mods and even go beyond that to mod in different portraits. There's a lot you can do with them including fixing any performance issues, but the real draw for me with the Final Fantasy Pixel Remasters on Steam Deck is being able to fix the font, fix the judder, and have controller support natively. If you've not paid attention to how these games improve on the originals or prior releases, read Shaun's reviews of Final Fantasy here, Final Fantasy II here, Final Fantasy III here, Final Fantasy IV here, Final Fantasy V here, and Final Fantasy VI here.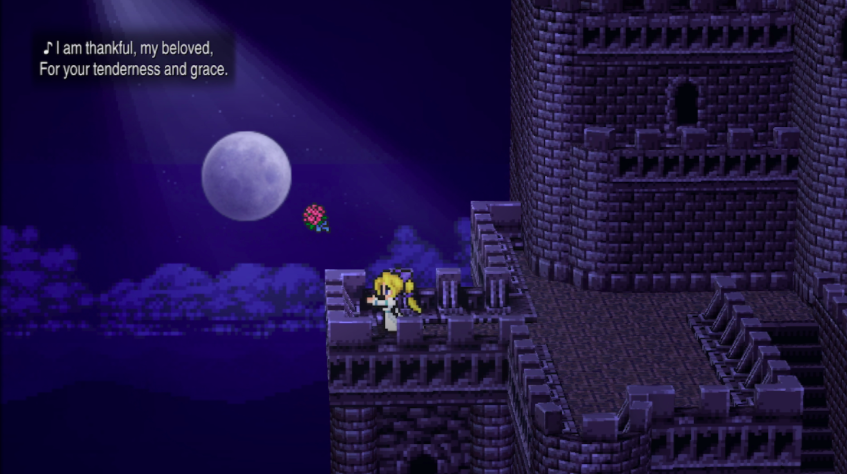 The first four games are verified on Steam Deck by Valve, but Final Fantasy V and VI run fine with a few quirks and nothing game-breaking. The Steam versions are even available as a discounted bundle with some extras included making it an even better package than mobile. Check the bundle out here on Steam.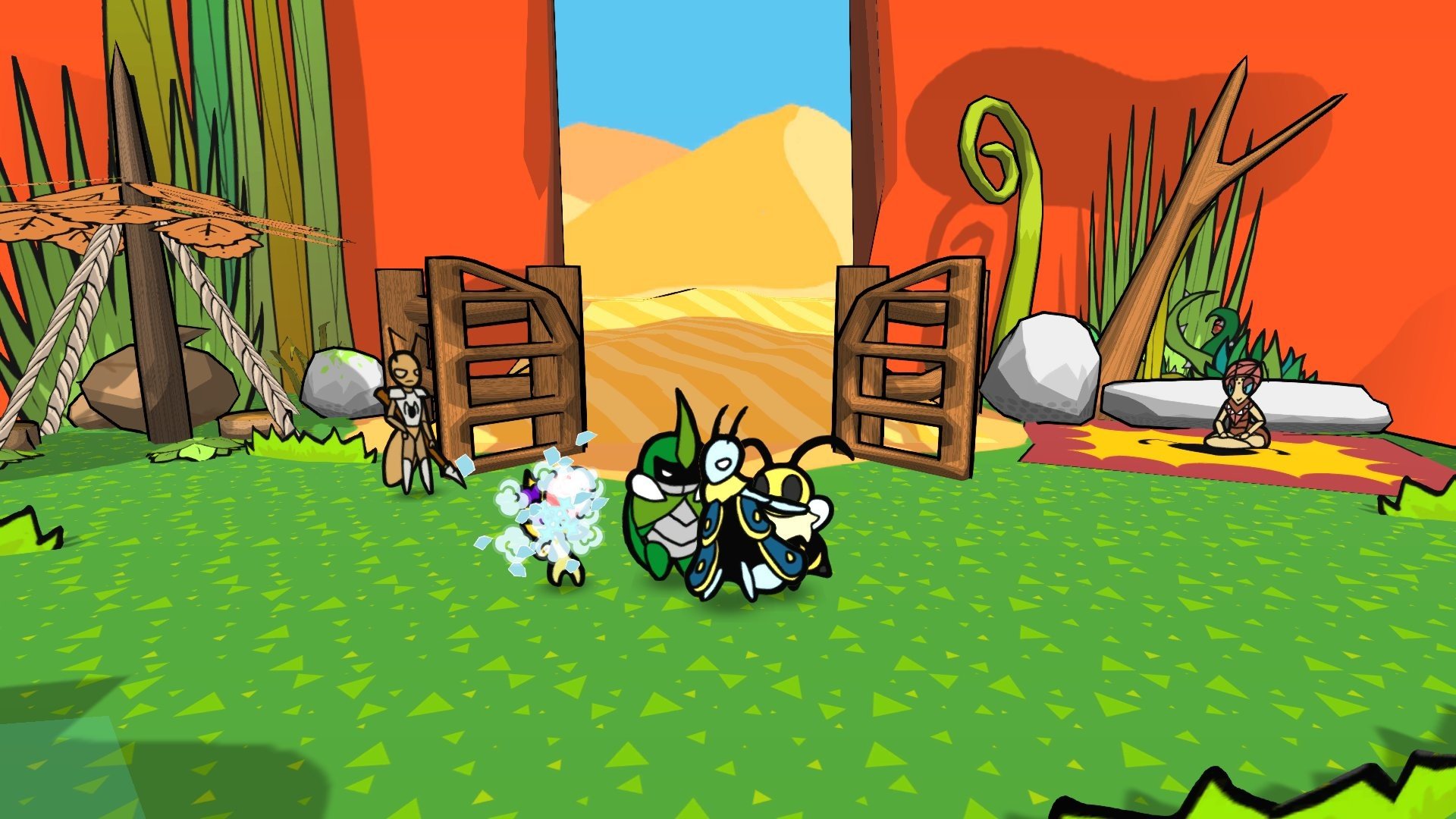 This game was why we added the disclaimer in our top 10 Switch JRPG feature, and it holds true for this Steam Deck one as well. Bug Fables from Moonsprout Games is one of the best takes on Paper Mario RPGs so far, and one that has a lot of charm. While this is available on Switch, it is still worth playing on Steam Deck. If you've been aching for a traditional Paper Mario-like game, this is a great take on that. I'm a big fan of Paper Mario: The Origami King despite its flaws, and hope we see more Paper Mario games from Nintendo, but it is good to see indies manage delivering on what made the older games great. Bug Fables: The Everlasting Sapling is verified on Steam Deck by Valve and runs great.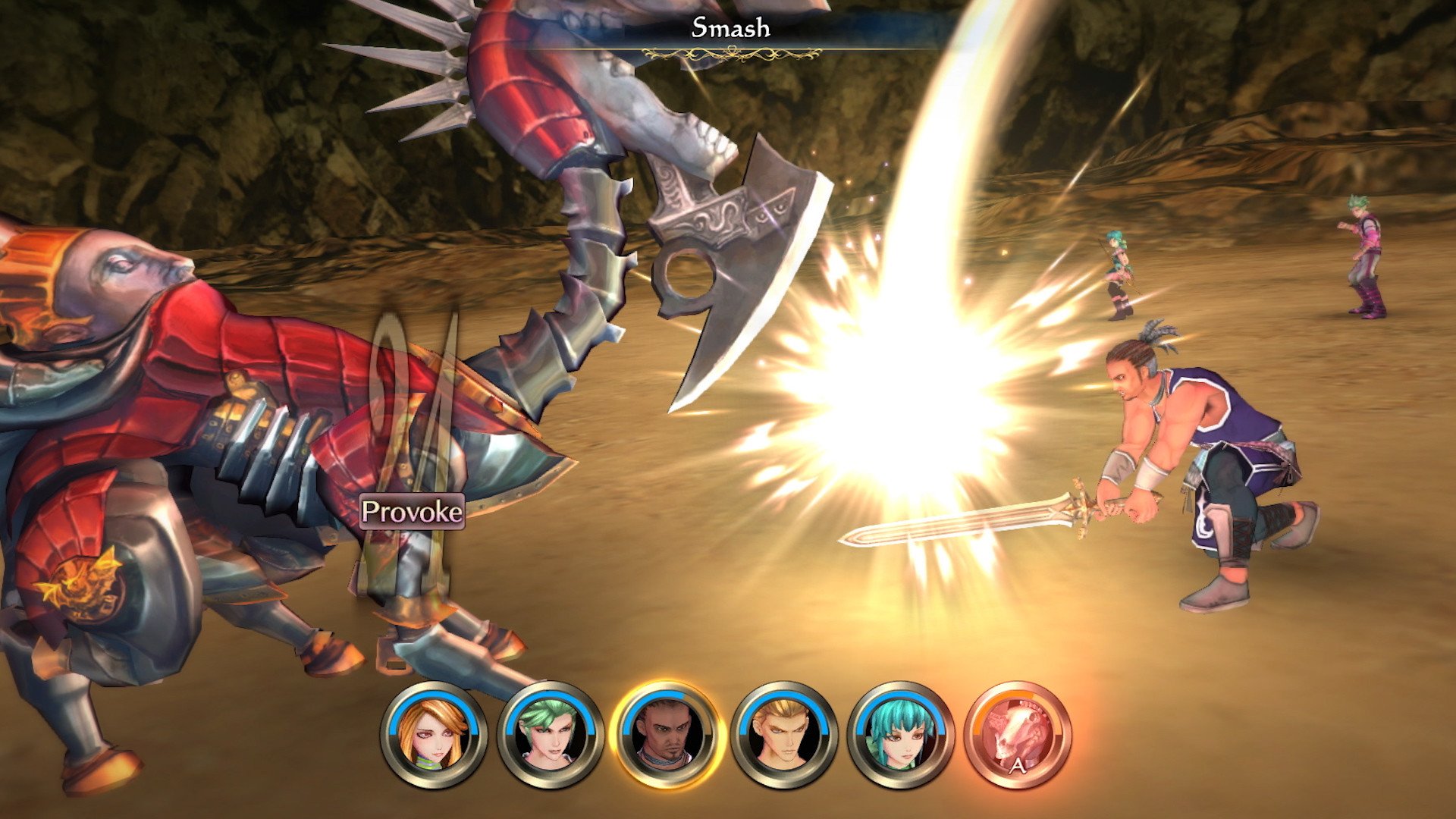 SaGa Scarlet Grace Ambitions is a great introduction to the SaGa series as the newest entry. It is available on mobile, PC, Switch, and PS4 right now, and the Steam version looks and plays great on Steam Deck. The SaGa series is infamous for its systems and they usually turn away many modern JRPG players. It isn't something you can just casually play, and one that requires careful planning with one of the better battle systems. It isn't as obtuse as some of the older SaGa games, but SaGa: Scarlet Grace – Ambitions is a nice modern take on the series that stays true to what made people like the originals. I adore the music as well. I've had no issues playing it on Steam Deck so far where it runs better than the console versions.
Persona 4 Golden ($19.99)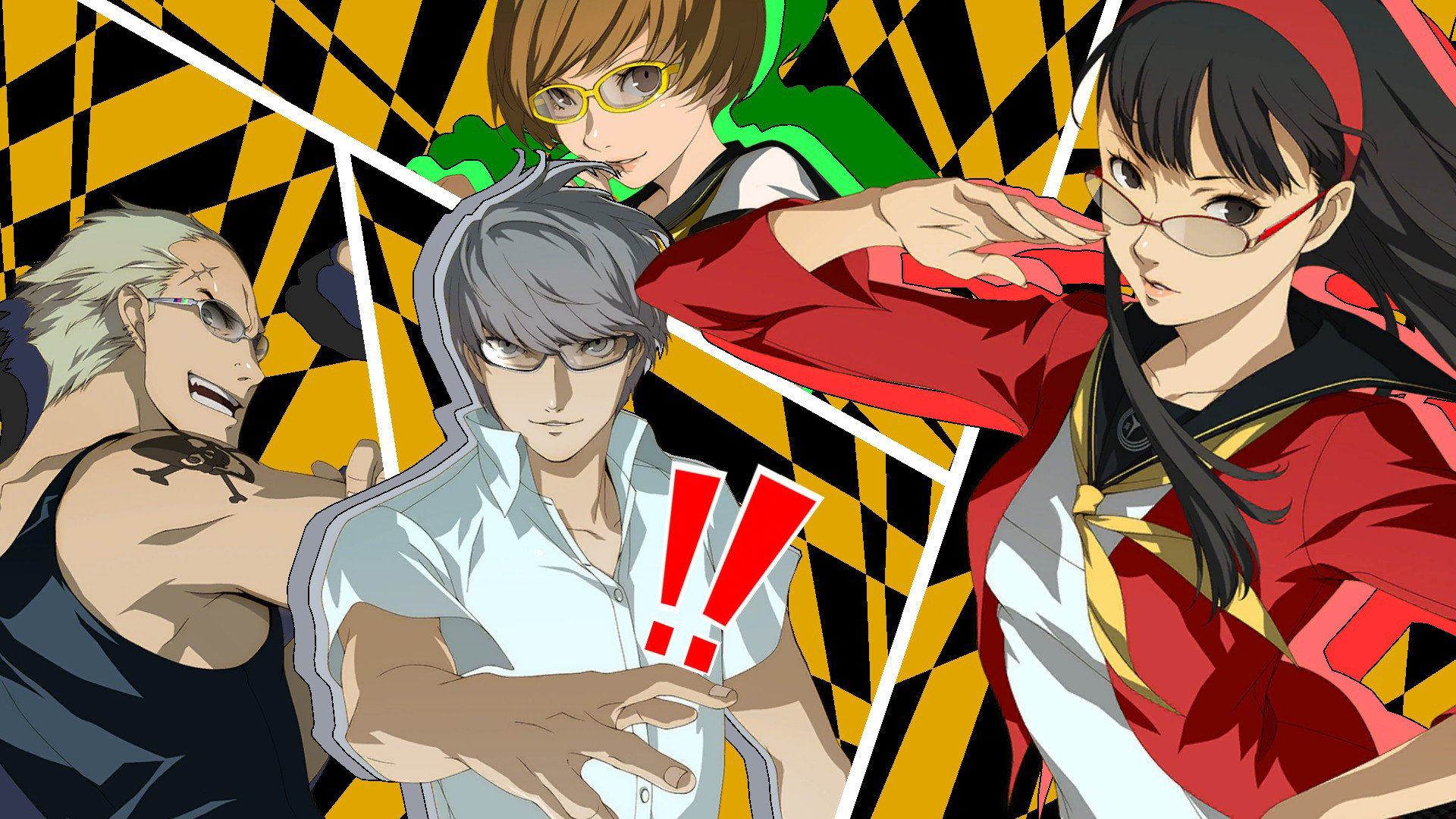 While I said that this list wasn't in order, I wanted to save the best (for me) for last. Persona 4 Golden is in my top 3 games of all time. It was the first Atlus game I played all the way and a damn fine JRPG on its own. Blending in social interactions, dungeon crawling, charming characters, some annoying ones, and a top tier soundtrack, Persona 4 Golden went from being one of the best PS Vita games to one of the best games on Steam. It recently got verified on Steam Deck by Valve as well. It runs perfectly, and even has some nice features above the PS Vita original right from the start. There's a reason Atlus has been releasing tons of spin-offs across games, manga, anime, and more relating to Persona 4 over the years.
There are two games I wanted to feature, but they have different issues right now on Steam Deck. Chrono Trigger has performance issues on Steam Deck right now regardless of the version of proton I selected, and Cosmic Star Heroined, which I adore, refused to download for me (and a friend who I checked with in another country) through Steam on Deck. Until those issues are addressed, I can't recommend them for Steam Deck. Hopefully this helps you find your next favorite JRPG on Steam for your Steam Deck. Note that you could always buy any of them on Steam and refund them if you aren't a fan of the games or how they run thanks to Steam's refund policy. What do you think? Do you have any JRPGs you'd like to add to this list? Feel free to comment below with your favorite JRPGs on the Steam that you've been playing on Steam Deck or any you have in mind for when you get your Deck.