Welcome to the SwitchArcade Roundup for August 3rd, 2018! The week ends here with a bit of an abbreviated edition of the Roundup this time around, so… See you next week!
…
…Okay, not THAT abbreviated, thankfully! No, we have some news to get through on this final day of the work week! Before jumping into all that good stuff, let's get into another kind of "good stuff", the Game of the Day!
Game of the Day
Rayman Legends: Definitive Edition ($39.99)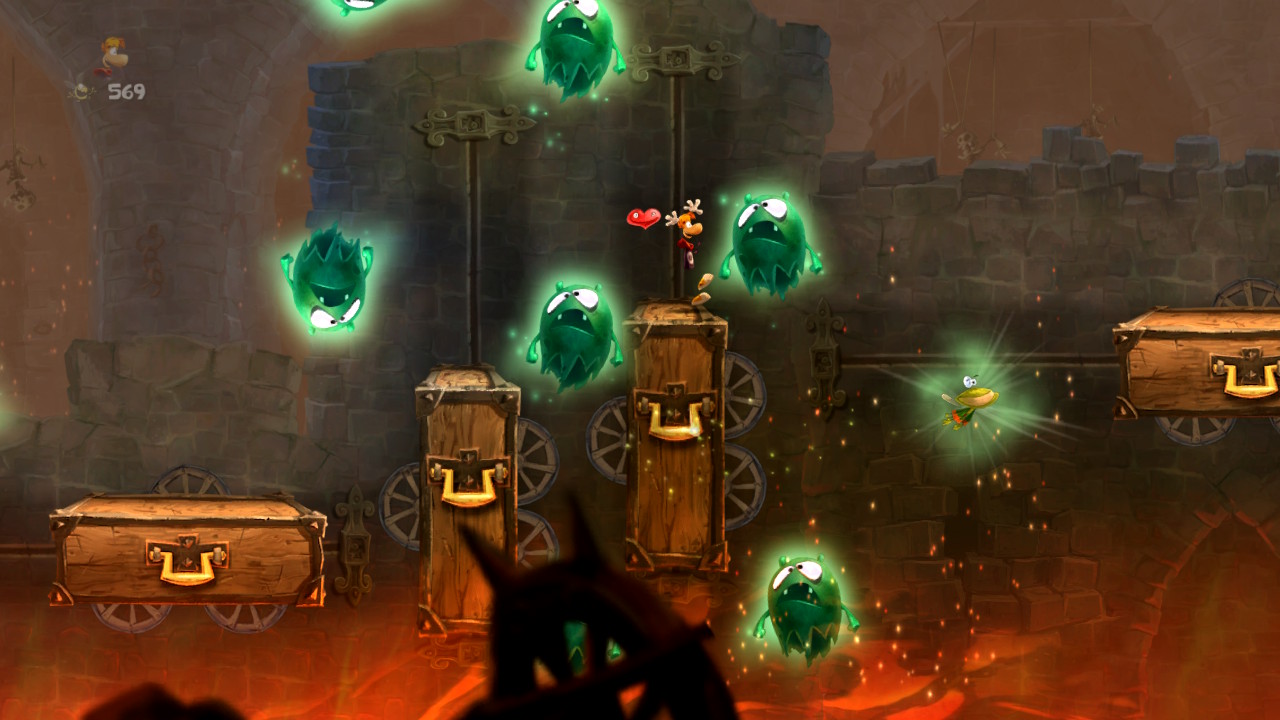 Rayman Legends, like Rayman 2 and Rayman Origins before it, has seen its fair share of ports to various platforms. I think taxis get around less than Rayman does! At any rate, when Rayman Legends is such a well known quality game, I'd say that's pretty acceptable to let as many people play it as possible.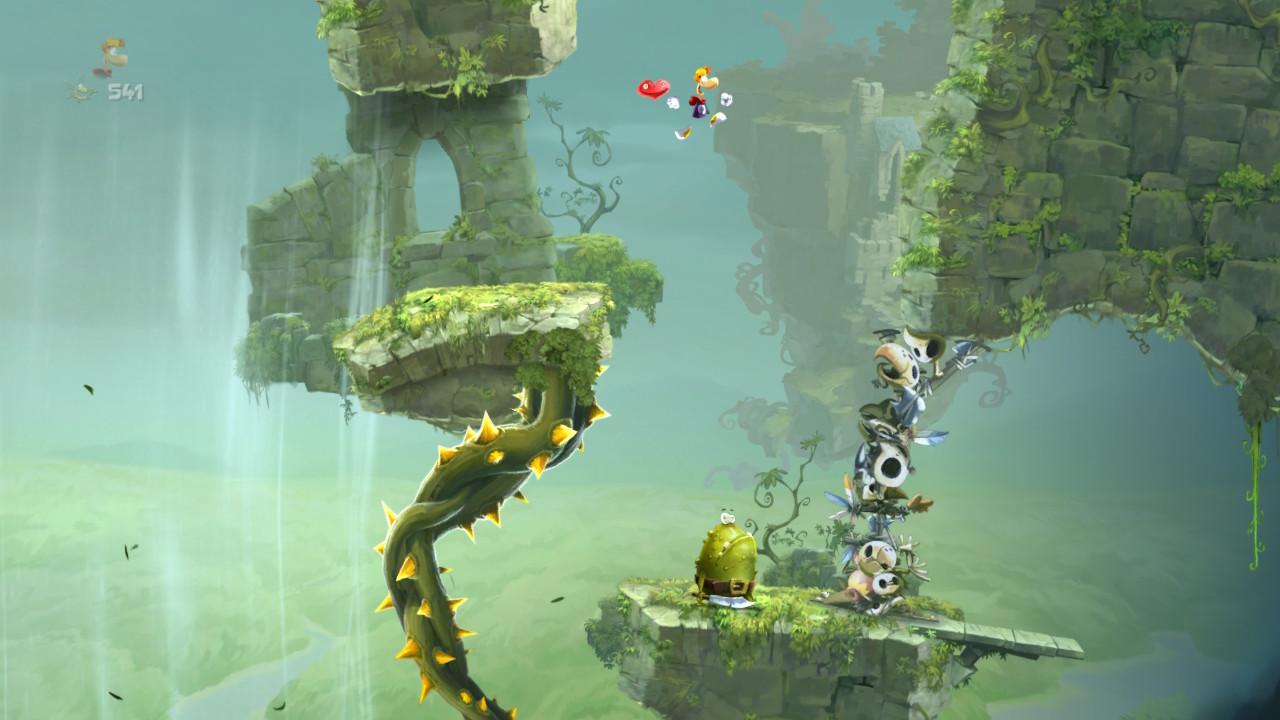 The latest port of Rayman Legends came to the Nintendo Switch last fall with Rayman Legends: Definitive Edition, and the subtitle attached to the game's name is rather accurate… now. At launch, the game was a bug-ridden, slow-down-heavy mess of a port, but one major patch later and boom! We're off to the races again.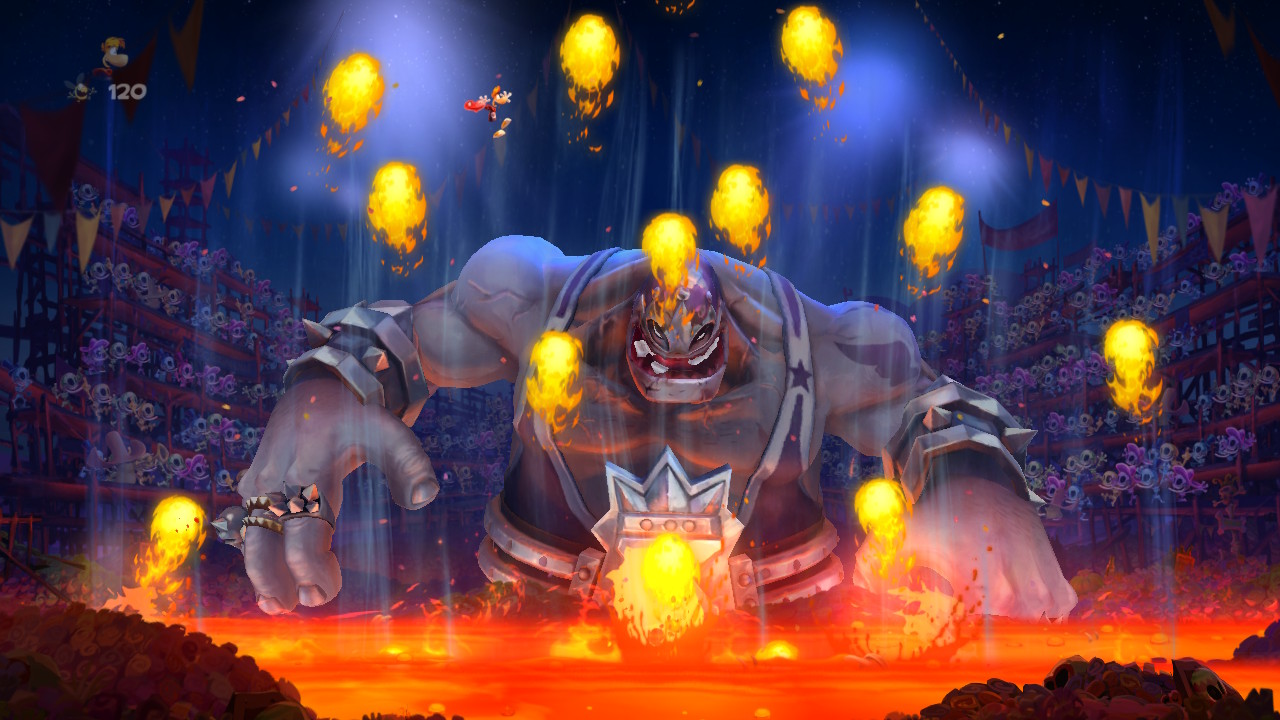 Rayman Legends plays as well as it ever did, and it looks as stunning in all its Ubi Art engine glory as ever, as well. So, what is it about Rayman Legends on the Nintendo Switch that makes the game the definitive version? Well, for one, you get the best of both worlds on the Switch. You can play the innovative Murfy levels with either analog controls as you run and jump your way through them and press a button to have Murfy move platforms, cut ropes and the like, or you can play these levels by using touch screen controls in handheld mode, using an AI companion to run through the levels as you intervene and interact with the environment through touch. Either way works brilliantly, and the option to have either, as well as the ability to play with up to three other friends or family members is terrific as well.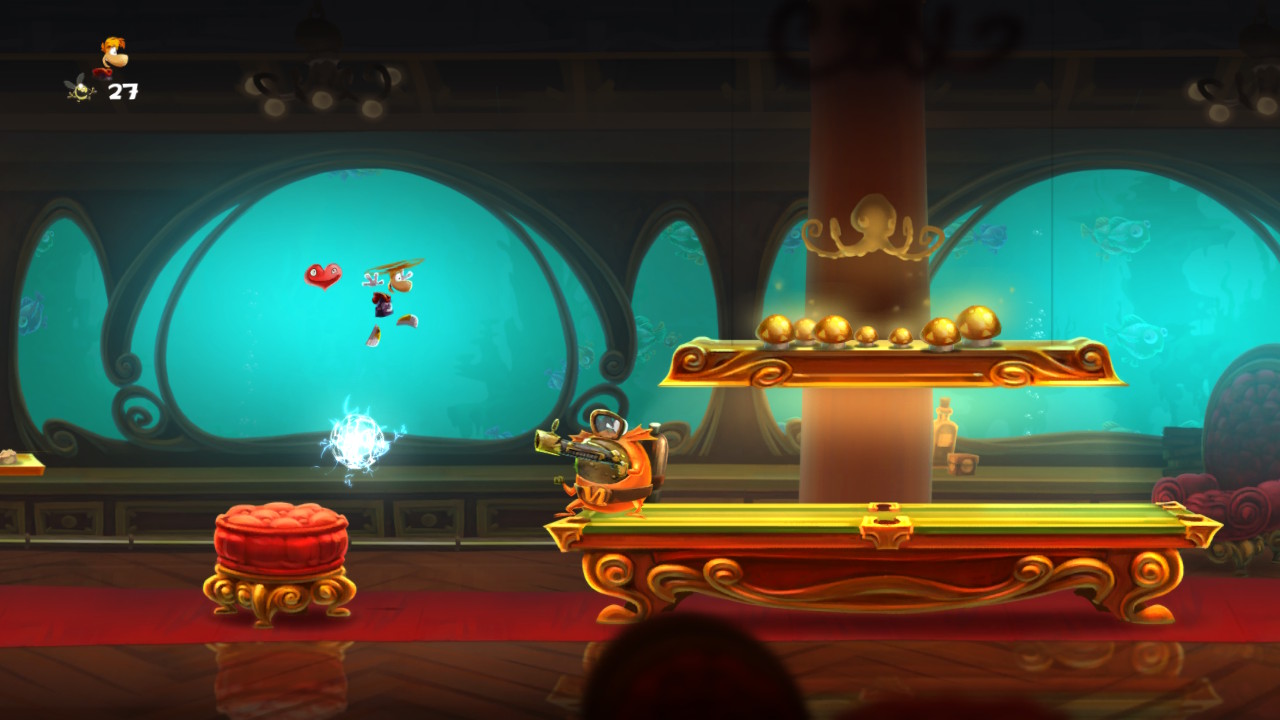 Throw in special costumes, a new Kung Foot Tournament mode, easy availability of JoyCon controllers, the various retooled Rayman Origins levels, those awesome music levels of Legends, the same familiar gameplay and masterful level design Rayman Legends is known for, and you have what is most definitely definitive with Rayman's arrival on the Switch. (And a tip for your wallet from your best buddy Phil: you can find retail copies of Rayman Legends: Definitive Edition for drastically less than the current eShop price!)
News
Octopath Traveler makes the journey to over one million units sold worldwide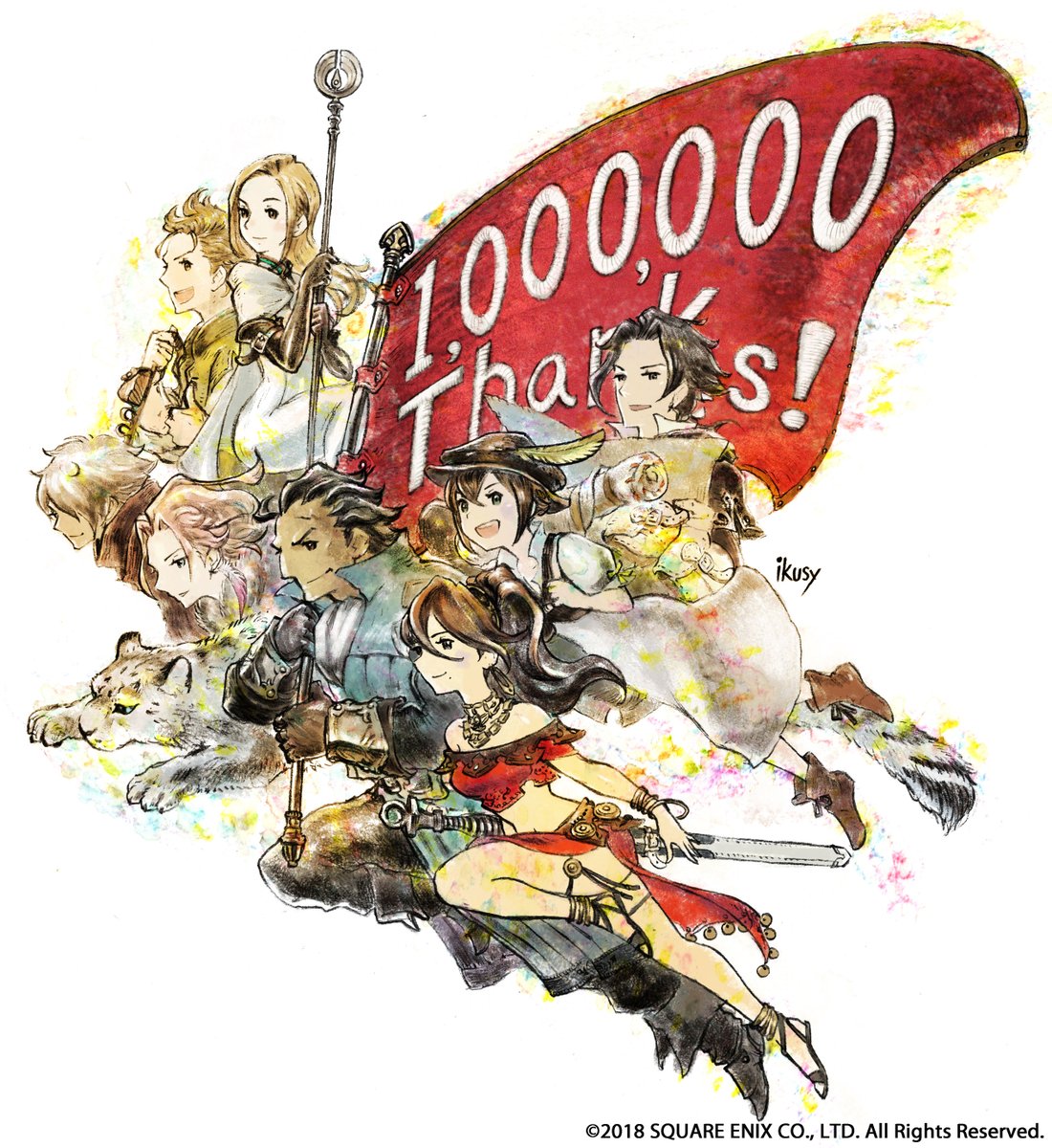 Not even a month has gone by and Square Enix has proudly already announced that its Switch exclusive JRPG Octopath Traveler successfully sold over one million units worldwide (that's both physical and digital combined). That crosses a tremendous threshold for a completely new franchise (and a JRPG at that) in such a short amount of time. This tweet (one of many regionally posted ones) shows the entire congratulatory message and announcement. Are you one of the million+ playing Octopath Traveler, and if so, are you liking the game?
Dragon Ball FighterZ open beta gets new details and release timing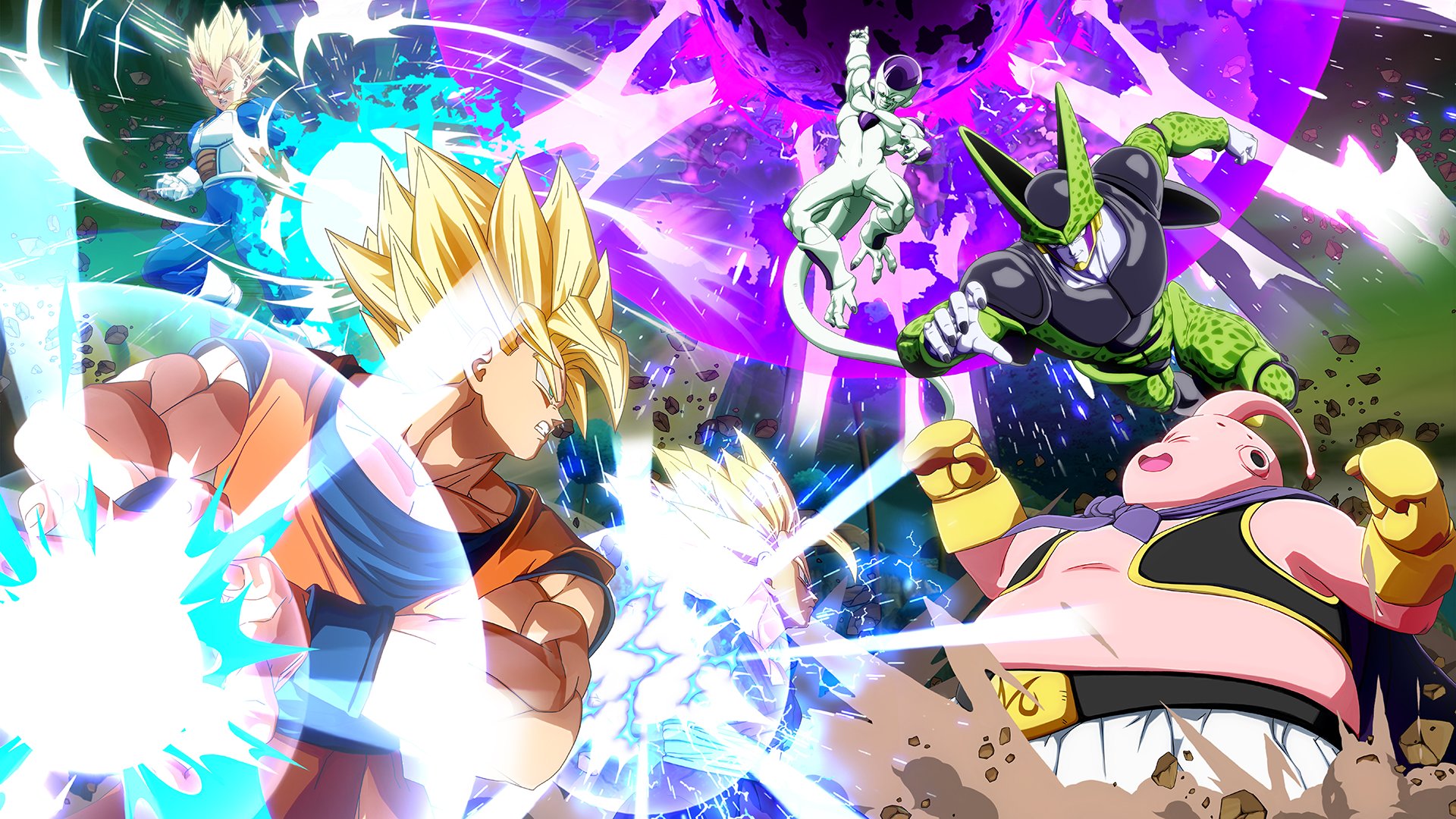 As reported here on a previous SwitchArcade Roundup, a Dragon Ball FighterZ open beta arrives this month for Switch owners. The timing on the beta has now been clarified ahead of the game's official late September release. Here is Bandai Namco's schedule for the open beta, straight from the dragon's mouth:
August 3: Release the Open Beta on the eShop for pre-load only (players will be able to begin downloading the Open Beta client on this day).

August 9 at 9 PM PT / August 10 at 12 AM ET / August 10 at 5 AM in the UK: Official release of the Open Beta on the Nintendo eShop and start of the Open Beta session (all players can now launch the game and have access to the online game servers).

August 11 at 11:59 PM PT / August 12 at 2:59 AM ET / August 12 at 7:59 AM in the UK: The Open Beta period ends.
Dragon Ball FighterZ's open beta contains a cornucopia of features, such as 23 characters, Ring Match in both singles and party play, Arena Mode, and tutorials to practice with. Will you be pre-loading the open beta for Dragon Ball FighterZ? It is now available to do just that.
RollerCoaster Tycoon Adventures officially announced for the Switch
A brand-new game in the RollerCoaster Tycoon series has its eyes set on the Switch. The now-titled RollerCoaster Tycoon Adventures has many of the same features well known in past games in the series, from the three usual game modes (Campaign, Scenario, and Sandbox), roller coaster creation with seven different types of coasters, park landscaping, over 200 rides, restaurants and park decorations to build and customize your park with, JoyCon and touch screen play (to make creating your amusement paradise a "walk in the park"–ha!!), and a promised 30 FPS in both docked and handheld modes. No specific date has been given as of yet for RollerCoaster Tycoon Adventures–just a nebulous Q4 2018 period. To read more details about the game and scope out a handful of screenshots, check out the official site.
Domo arigato, Mr. Roboto! Machinarium confirmed for the Switch
Machinarium is an award-winning adventure game that has been so successful that it's been ported to almost every platform under the sun since its launch in 2009. It's so long ago that I had a full head of hair when it first launched. Now? Let's just say that "cue ball" gets thrown around a lot. In all seriousness, Machinarium was originally going to be released on the WiiWare service on the Wii, but game size limits courtesy of Nintendo nipped that in the bud… or bolt, in this robotic world's case. Now, Mechinarium has confirmation of being "in development" for the Nintendo Switch. Maybe I should have said, "Domo arigato, Amanita Design" (the publisher) instead!
Cool Stuff: Warp Star Kirby will dazzle and brighten up your evening… for a price
If you're familiar with First 4 Figures, then you are probably aware at the fine quality of their statues and figures. They're absolute masterpieces, really. The only downside is you definitely pay out the nose for that level of quality (and sometimes other places). Enter Warp Star Kirby! He's the newest addition to the First 4 Figures lineup, and this impressive statue's base lights right up with gorgeous LED lighting. Warp Star Kirby will cost its purchasers about $350.
New Releases
The Inner World ($11.99);
The Inner World – The Last Wind Monk ($14.99)
A duo of adventure games filled with charming worlds and fun, chuckle-worthy dialog, The Inner World and The Inner World – The Last Monk are two separate downloads made available today for Switch owners. The Inner World and its follow-up The Inner World – The Last Wind Monk originally released on other game platforms in 2017. While the followup is slightly more expensive than the original, both The Inner World games received positive feedback from both players and critics alike, so lovers of classic adventure games will find a lot to like with both Inner World games.
Sales
New Games on Sale
The Adventures of Elena Temple ($2.99 from $4.99 until August 16)
Werewolf Pinball ($1.79 from $1.99 until August 23)
Sales Ending on Sunday, August 5th
One More Dungeon ($5.99 from $7.99 until August 5)
Plantera Deluxe ($3.74 from $4.99 until August 5)
Time to wrap things up for the week at the SwitchArcade Roundup. Whether you've got tons of games to play this weekend for the Switch or you're just pushing through that one particular title that you simply cannot put down (either is fantastic), keep your JoyCons charged and your Switches loaded with great games!