Dead Cells ($8.99) from Motion Twin hit mobile through Playdigious a few years ago. That sentence itself feels weird to me because it feels like just yesterday I was looking forward to the iOS version releasing and was wondering how the port would end up. What even is time anymore? When Dead Cells hit iOS, we awarded it as our Game of the Year for 2019. Despite being a port from another platform, Dead Cells was adapted so well to iOS, that it felt like a native game that remains one of the best versions of Motion Twin's action platformer rogue-lite that has seen a ton of success across numerous platforms since launch.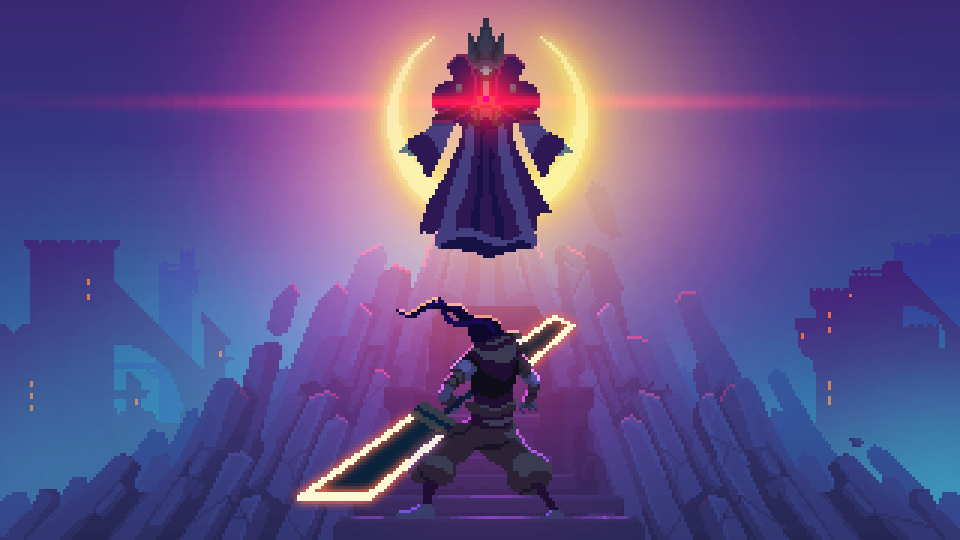 Over the years, Dead Cells on consoles and PC has been updated with a ton of free content and paid DLC. Playdigious has been slowly bringing those updates and paid DLC to mobile platforms with the gap shortening with each new update. Last month, Dead Cells on mobile got its newest DLC in the form of the massive Queen and the Sea update. With that bringing the mobile version at parity in terms of paid DLC and only one update behind the console and PC version, I wanted to revisit the game and all of its DLC on iOS to see whether Dead Cells on iOS was still the definitive way to play it on the go.
I already compared the iOS and Nintendo Switch versions of Dead Cells a few years ago, but the game has changed on both platforms and I also have the Steam Deck to compare them to now. I want this feature to help you decide which version of Dead Cells is best for you as a fan of handheld gaming, and also help you decide whether the three paid DLC packs are worth it for you as a newcomer or longtime player of Dead Cells.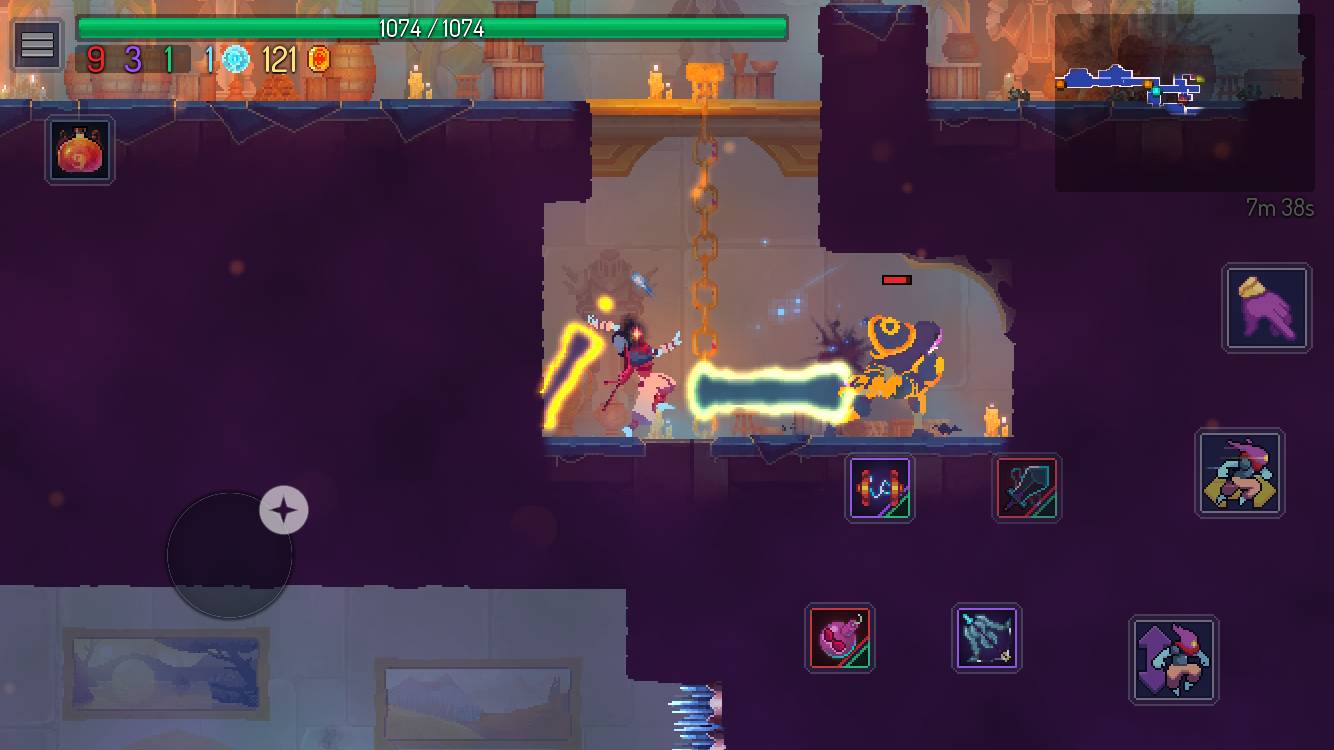 Before getting into the DLC, Dead Cells on PC and consoles right now is at version 2.8 which is the Break the Bank update with version 2.9 already in testing for PC. On mobile, Dead Cells is at the 2.7 update which brought in support for the Queen and the Sea DLC. While the mobile version used to be many months behind the console and PC versions, the gap has been closing and we are just one major update behind and at DLC parity right now. This is a huge improvement and it is awesome to see Playdigious manage to bring them so close together.
In terms of gameplay features, barring the new content introduced in 2.8, the mobile version of Dead Cells is now up to speed. In fact, the next update which will bring in assist mode is actually bringing over a mobile feature to the PC and console versions in the form of auto-hit mode. Auto-hit mode is something Playdigious shipped with the mobile version to make it easier to play on touchscreens. This is now being brought into the PC and console versions as an assist mode option.
If you previously held off on buying Dead Cells on mobile after playing on another platform because the mobile version was too far behind, you can rest easy and double (or triple or quadruple) dip because Dead Cells on iOS and Android is in a much better place now content wise, and a damn fine polished game on its own.
When it comes to visuals and performance, I'm still not happy with how the game runs on Nintendo Switch in parts. The iOS version on my iPhone 11, iPhone 12, and iPad Pro (2020) is a lot better in every way. But now that the Steam Deck is an option for some people, the definitive portable version of Dead Cells isn't as easy to answer for everyone. Before this, I'd still say the iOS version on a modern device with an optional controller is the best way to play Dead Cells. If you have access to a Steam Deck, it has all the updates and content including support for trying out the next update before it rolls out to everyone in addition to being a fantastic handheld for Dead Cells.
The only aspect holding the Steam Deck here, is that it isn't really as portable as your iPhone or iPad where you can literally boot up the game instantly and pick up your progress. This is a similar issue with the Nintendo Switch version unless you have a Nintendo Switch Lite, but then you have to deal with the performance issues and longer load times on Switch. In an ideal world, we would be able to sync progress between iOS and Steam allowing owners of both platforms to have the best desktop and portable versions of Dead Cells with progress carrying over. The mobile version is cheaper than the PC version as well, if you haven't bought Dead Cells on any platform yet. If you have a controller like the Razer Kishi or Backbone, your experience on iPhone will be a lot better as well.
With how comfortable the Steam Deck is out of the box for games like Hades and Dead Cells, it definitely becomes a difficult choice given the lack of save transfer. Games like Dead Cells and the DLC require a big time commitment, and many don't enjoy replaying the game from the start with not much unlocked. Over the years, I've tried and failed at clicking with Dead Cells a few times before it finally happened, and replaying it over multiple devices to test hasn't been as much fun as just focusing on one and making progress towards unlocking more of the game.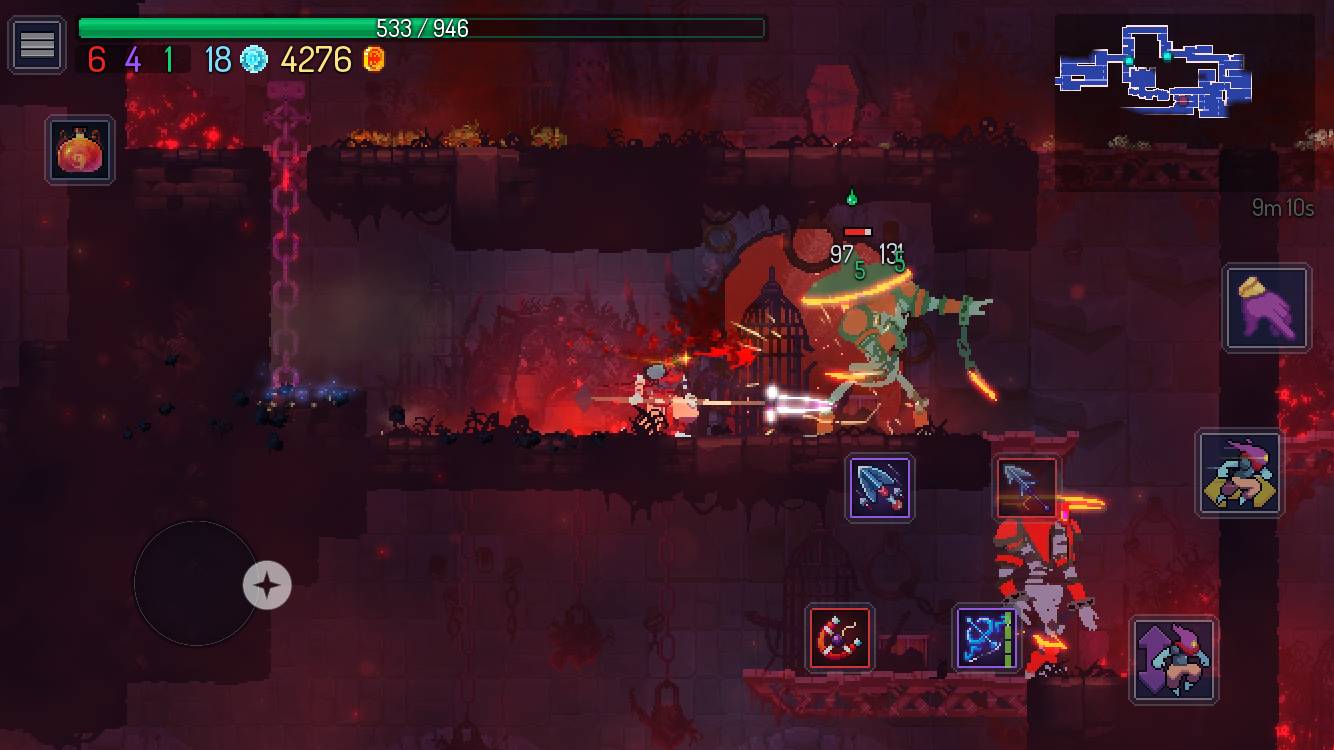 With the platform comparisons done, Dead Cells on iOS has gotten three paid DLC packs in the form of The Bad Seed, Fatal Falls, and the Queen and the Sea. Dead Cells itself has been supported so well for free with new content and features, that many just buy the DLC as a show of support for the developers. I've done that as well before, but the DLC packs here are superlative for different reasons. The highlight is how well the DLC has been integrated with the main Dead Cells experience. If you just bought the game and all DLC packs, you wouldn't even realize what was part of the base game and what was DLC when you experience it unless you read up what each one brought to the table.
If you already own Dead Cells on mobile and are wondering if the DLC is worth getting, that can be answered depending on your progress in the game. If you are completely new to Dead Cells, I would recommend playing the base game and seeing if you like it first. There's no point investing into DLC that you may not even properly see for a game you aren't sure you will enjoy. There's no real financial disadvantage to buying the DLC separately on mobile either, so there's no risk of waiting it out. The PC and console storefronts have bundles with DLC included at a slightly cheaper price, but those have yet to make their way to mobile.
Each of the paid DLC packs focus on bringing in biomes, weapons, enemies, music, items, lore (this varies), bosses, and even the likes of pets and outfits. The way the DLC is presented to players isn't very obvious. They provide different paths early and late into the game. The Queen and the Sea DLC specifically is one I'd recommend only to those who have played and completed Dead Cells a few times. For the Bad Seed and Fatal Falls, those are much easier to recommend to anyone who enjoys the core loop of the game even early on.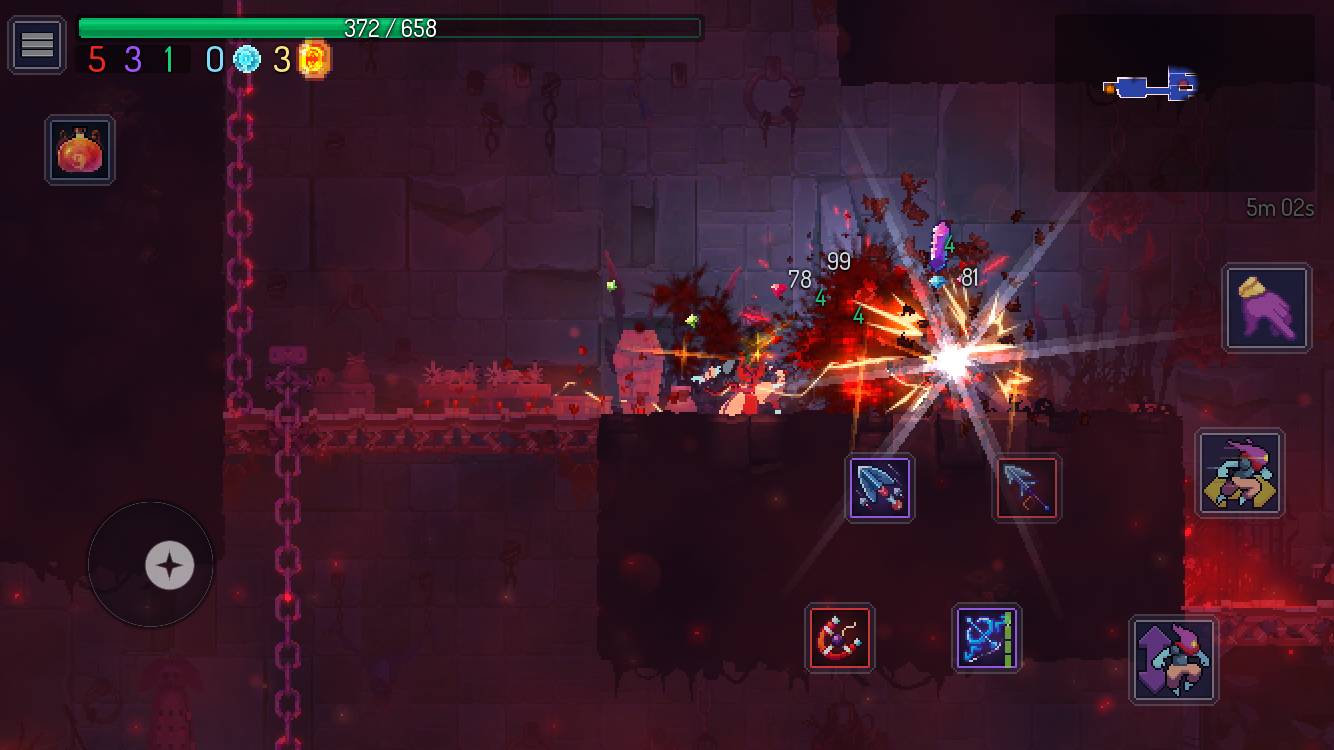 Not only are the new enemies and biomes gorgeously animated, but the new weapons and items are true game changers. Once you get used to having a lot of those unlocked, going back to a vanilla save file from the start will feel awful. It is a true testament to the developers and Playdigious' porting capabilities that the paid DLC is so well integrated into the base game. The only thing to keep in mind is the Queen and the Sea DLC has issues running on devices with less than 2GB of RAM.
Players on mobile who are new to Dead Cells might be wondering why the three DLC packs add up to more than the main game's price while they are lower on PC and consoles. Given how great the DLC packs are and how much they bring to the base game, the asking price feels a lot lower. That may seem like an exaggeration from the outside, but if you enjoy the Dead Cells loop and want more, these DLC packs deliver in spades. I just hope Playdigious can offer a DLC bundle. If you wanted to just get a single DLC for Dead Cells on mobile for now, I'd recommend the Bad Seed and then Fatal Falls.
Dead Cells has improved a lot over the years on mobile. It was already an essential on iOS, but now it is an even easier recommendation for everyone. Dead Cells joins Stardew Valley as the first games you should grab if you want to see amazing PC to mobile conversions. If it wasn't already obvious, Playdigious is like Feral Interactive for indie game conversions on mobile. The level of support we've gotten for Dead Cells on iOS and Android is outstanding with more to come in the future.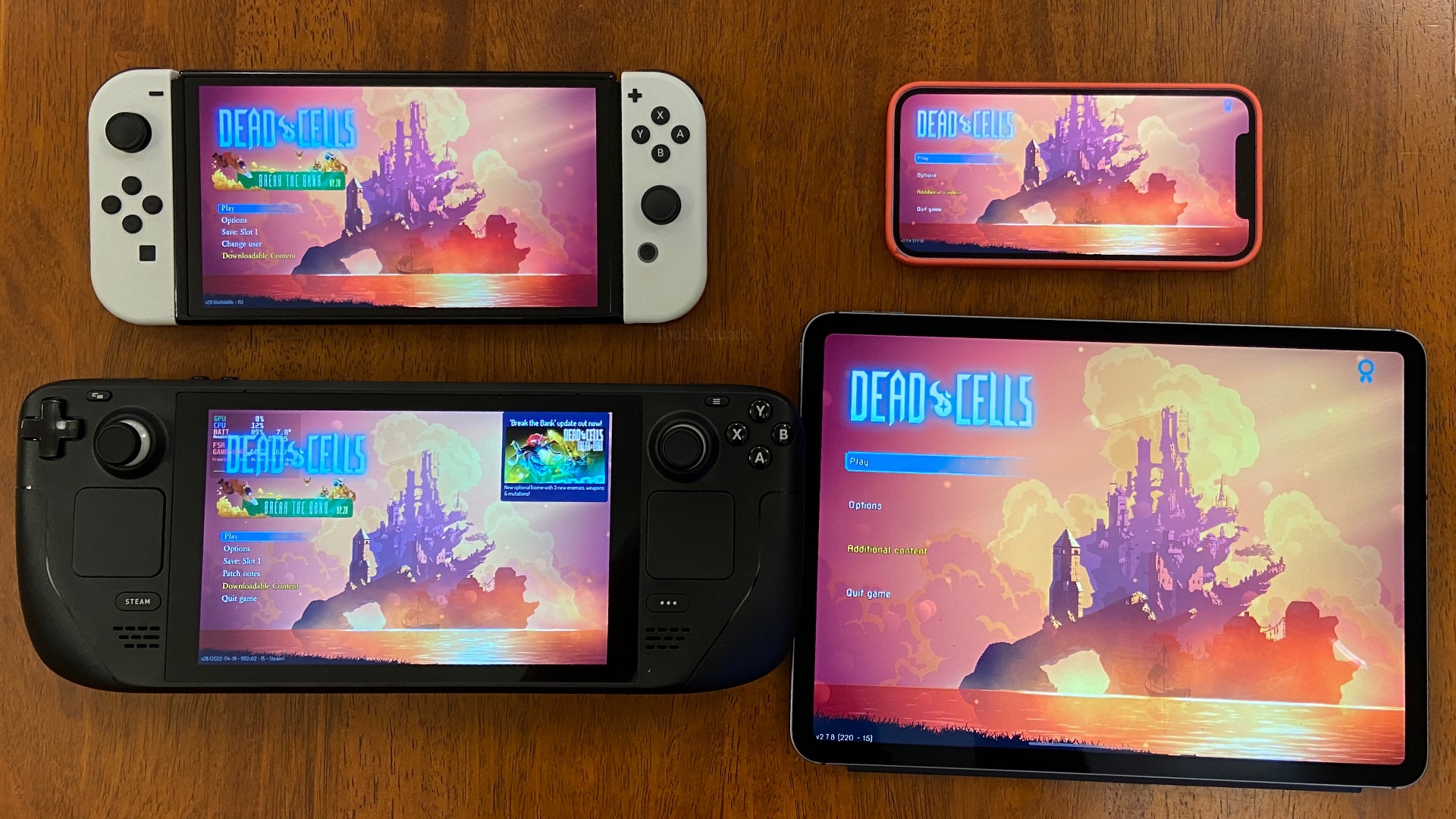 We scored the original release of Dead Cells 4.5/5 in our review. A lot has changed since then on mobile, consoles, and PC platforms with the game. Today, the individual DLC and the game together are now an easy 5/5 and a true must own and play game on iOS. If you've not gotten Dead Cells on mobile because you don't want to be far behind other platforms with content and updates, the gap has never been this close before. I'd only recommend getting the Steam version above mobile right now if you can play it on Steam Deck when it comes to thinking about handheld play and want to stay at the forefront with updates and new content.
If you're ok being a few months behind in terms of content, Dead Cells on iOS is something you should buy as soon as possible. It excels well above the Switch version, and is an absolute joy to play with both touch and traditional controllers on the go. I only hope we eventually are able to sync our Steam and iOS progress between each other. If you don't care about progress sync, the iOS version is extraordinarily good and you should be installing or playing it right now.