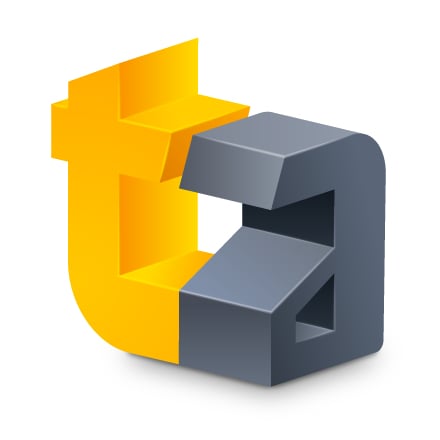 I really can't believe that 2019 is coming to a close. It's the same every year but somehow it's always surprising to look back and realize how quickly the year went by. A LOT happened in the world of mobile gaming at large, and in our own little TouchArcade world as well. Back in March our Editor in Chief Eli Hodapp left his role here to go and join GameClub. It was a bittersweet moment as Eli had been the main driving force behind TouchArcade for a decade and we had been working together very closely for just about that entire time. I did and still do consider him a very good friend, and being that GameClub is doing something we really truly believe in, it's easy to root for him to succeed in his new role. We shared so many responsibilities of running the site over the years that it was a fairly easy transition for me to move into the Editor in Chief role, but when you're largely a two-man operation and one of those men leaves, it's definitely tough to continue the same content output.
On the other hand, we've had some financial difficulties for quite a while now (which I have laid out in more detail in our Best Games of 2019 post) and being able to drop a full-time salary off of our books has allowed us to continue to operate through the rest of 2019. I don't know what the future will bring but I'm hopeful that we can get things moving in a more positive direction and be able to stick around through 2020 too. I'll take this opportunity again to thank anyone who has supported or is supporting our Patreon and anyone who has done their Amazon shopping through our Amazon affiliate link. Those two things are our main sources of income and literally the only reasons we are still around today. And even if you just enjoy reading TouchArcade and telling people about us, then I want to also thank you from the bottom of our heart for supporting us in that way too.
The other big thing that happened this year is that subscription gaming arrived in the App Store in a big way thanks to Apple Arcade. For $5 a month you can have unlimited access to more than 100 fully premium, ad-free, and offline-capable games. If you can't stand the free to play trend in mobile then this is the solution for you. If you aren't into the whole idea of a subscription service, well, you're definitely missing out on some awesome games but at least there was no shortage of fantastic premium games released this year the old traditional way. And on that note let's get to the main reason you're probably here, to find out our pick for Game of the Year for 2019. Following that you'll find our Game of the Year Runners-Up as well as our Apple Arcade Game of the Year. Enjoy and see you in 2020!
---
TouchArcade 2019 Game of the Year:
Dead Cells
Dead Cells, $8.99 – [Review] – [Game of the Week] – [Forum Thread] – There are so many games out there that tout features like roguelike elements, randomly generated levels, deep loot systems, skill-based gameplay, and on and on. But there is one game that I feel delivers on all of those promises in nearly perfect fashion, and that is Motion Twin's Dead Cells.
First off, yes, Dead Cells released on other platforms in 2018 and thus the 2019 iOS version is simply a port of an already successful game. I only bring this up because Apple picked Hyper Light Drifter, a TRULY excellent and deserving game, as their iPad Game of the Year but there were some grumblings about it online because the game originally launched on other platforms more than three years ago, so some found it odd to give a three year old game a Game of the Year award. I get that, and I can see arguments both for and against that line of thinking. Then there's the fact that Dead Cells was designed first and foremost for physical controls, and was not made for touchscreen controls. I'll be the first to admit that when considering previous Game of the Year picks I'll give more weight to a game that utilizes the touchscreen in a way that isn't possible on other platforms and makes it feel genuinely unique to mobile. And I'll also tend to favor games that aren't ports from other systems or at least that launched on mobile in a reasonable time frame compared to other platforms.
And yet, here we are with not only a port of a game that came out last year, but one that is most certainly not touchscreen-native. How does something like this happen?
BECAUSE DEAD CELLS IS JUST THAT DAMN GOOD, THAT'S HOW. Seriously, I wracked my brain and pored over our list of Game of the Year contenders, and no matter what my heart just kept coming back to Dead Cells. I love it so much. And to be perfectly fair, the folks at Playdigious who brought Dead Cells to iOS and were among the crazy ones to actually believe it could be playable on the touchscreen did put in a ton of work and make some small but significant changes to ensure that the end result would be up to snuff. Options like an auto-melee attack feature, a swipe-to-dodge feature, and the ability to move the virtual controls around the screen to your liking all help make Dead Cells on the touchscreen something that actually feels like it was made for the platform. To my utter and complete surprise, if I'm being honest. And if you're the type who just can't get on with virtual buttons no matter what, the game fully supports physical controllers too.
More than anything though, Dead Cells just feels like a perfect fit for a mobile game. It's actually very easy to pick it up for just a few moments, battle some baddies and make a bit of progress through a level, and then put it away. It's also just as easy to plop down on the couch in your comfy clothes and spend all damn day playing Dead Cells. The structure of the game actually suits mobile to a T. Some people might find this blasphemous, but I own Dead Cells on Nintendo Switch and although I love playing it there, I actually prefer playing the iOS version. There's just something about it that feels so right on my iPhone, and it makes me feel good knowing it's always tucked away in my pocket ready to be played at a moment's notice.
So here's to you, Dead Cells. You're proof positive that when given the proper thought and attention, even a game that was never designed for a touchscreen can in fact feel like a native game for a mobile device. You were far and away the game I played most in 2019, on ANY platform for that matter, and I have no doubt you'll be continuing to eat up my gaming time in future years as well.
---
TouchArcade 2019 Game of the Year Runners-Up:
Rolando: Royal Edition
Rolando: Royal Edition, $4.99 – [Review] – [Game of the Week] – [Forum Thread] – Ok, so if picking Dead Cells was breaking a bit of convention by picking a port of an existing game and one that wasn't tailor-made for the touchscreen, then Rolando: Royal Edition is like the exact opposite of that. This was the first prominent mobile-exclusive platformer when it originally launched in the latter half of December 2008. In fact, its launch was a bit of poor timing, as it was so late in the year the buzz around Rolando didn't really start until 2009. Well, post-launch buzz I should say. There was plenty of pre-launch buzz. Also we didn't do a Game of the Year in 2008, our first year in existence, but I'd like to imagine that if we did Rolando would have fit that role well.
Not only was it a mobile-exclusive game, it was fully designed to take advantage of the iPhone's unique capabilities, as you utilized the touchscreen for a number of things and literally moved by tilting your device. It was about as mobile-y as a game could get. This year developer HandCircus remade the entire original game as Rolando: Royal Edition, featuring gorgeous new 3D graphics but the same charming characters and gameplay that we know and love. I'm not only happy because I get to relive such a beloved and important mobile game from my past with Rolando: Royal Edition, but I'm happy because more than ten years later I think we can finally give this one its due by including it as our Game of the Year Runner-Up.
SaGa Scarlet Grace: Ambitions
SaGa SCARLET GRACE : AMBITIONS, $29.99 – [Review] – [Forum Thread] – I am not really an RPG person, and so whenever a high-profile RPG comes out on mobile I'm more than happy to pass it along to either Mikhail or Shaun who are both far more qualified in the world of role-playing games than I'll ever be. And you know what? Those guys just will not SHUT UP about how much they love SaGa Scarlet Grace: Ambitions. Seriously. On and on and on they go. While a relatively late release having just come out at the beginning of December, I trust their judgement that this belongs in such a prominent spot in the Game of the Year discussion. SaGa Scarlet Grace: Ambitions is the first brand new entry in the SaGa series outside of Japan in more than 16 years, and hoo boy did they do it up right for this release. It still has that outside the box mentality that the SaGa series is known for, but in a more digestible package for your average RPG enthusiast.
Allow me to quote Shaun from his review for the game, because I think it says it all: "Really, I could go on and on about SaGa Scarlet Grace: Ambitions. The more I think about it, the more I want to excitedly blather on about it. It feels like an RPG made for people who love RPGs, a confident and well-paced stab at the genre from a team of people who understand perfectly well how each part would affect the others. Now, look. I do love the SaGa games, but it's always been a conflicted kind of love where I feel cautious about recommending them to others. They're just so weird, right? SaGa Scarlet Grace: Ambitions is the first game in the series that I feel like I can safely recommend to RPG fans in general. It has all of the things that make SaGa games so appealing and very little of the opacity that normally turns people away. It's absolutely brilliant and even though I've finished it four times already, I still have to fight a near-constant itch to fire up a fresh save and go at it again."
---
TouchArcade 2019 Apple Arcade Game of the Year:
Sayonara Wild Hearts
Sayonara Wild Hearts, – [Review] – [Forum Thread] – Apple Arcade kind of threw a kink into our usual style of covering mobile games. I mean, there are some seriously amazing games on the service, but to recommend any of them means you are also recommending the entire service itself. With a normal release it makes more sense to recommend a game, then a person can choose to either buy or download that game and that game alone, or not. But it also doesn't seem fair to ignore all the great games on Apple Arcade just because they're part of a subscription service, you know? It's why we chose to separate our favorite Apple Arcade games into their own section in our Best Games of 2019 list. One game, however, would be in this discussion no matter how you paid for it or what service it was on or even what platform it's on. It's Simogo's Sayonara Wild Hearts, and whatever means you have to play it, just make sure that you do.
Obviously we love everything Simogo has done over the years working mostly in the mobile space. For this new game they focused on platforms other than mobile, due to how difficult making money and sustaining a business is in the mobile world. But when Apple Arcade came-a-knocking, likely with a big wheelbarrow full of cash, Simogo decided to put their new project on the fledgling service. And thank goodness that they did, because at its heart Sayonara Wild Hearts really feels like a mobile game first and foremost. A lot of the gameplay mechanics used in the game have an arcade-y feel to them, and control like they were designed for a mobile touchscreen. This really isn't a game you can break down into a set of mechanics and controls though, because it's the experience on the whole that makes Sayonara Wild Hearts such a delight. This is a literal interactive pop album, and while there's challenges waiting to test your skills from a gaming standpoint, it's the incredible soundtrack, the flashy visuals, and the storytelling that makes this something unlike anything else out there.