Ever since it was revealed at WWDC last year, I've been looking forward to playing Larian Studios' amazing Divinity: Original Sin 2 ($24.99) on yet another platform. I've played Divinity: Original Sin 2 on Steam, PS4, Xbox One, and Nintendo Switch over the years and while the Switch version is impressive for the platform, I've been blown away by how good Divinity: Original Sin 2 is on iPad. I've played it over the last few days on iPad Pro (2020) and it looks and runs brilliantly in the opening hours that I've replayed a few times now to check different control schemes, local co-op, and more. Before getting into the actual game on iPad, there are a few things to keep in mind. The initial download is under 4GB but you will need to download about 13GB from within the game from when you finish off the initial section. There is no warning for this so make sure you have enough free space. I had to redo a few minutes of gameplay because I didn't have that much free space initially. I was initially surprised at the small download size compared to other platforms but the total size of just over 17GB (make sure you have 18GB free) makes sense. I think this is now the largest iOS game exceeding even the likes of XCOM 2 and Genshin Impact's size with everything installed and updated as well.
Visually, Divinity: Original Sin 2 is stunning on my iPad. It is a big step up above the Nintendo Switch version. I've played a lot of Divinity: Original Sin 2 on Nintendo Switch both docked and handheld and while the image quality hit is massive there, the performance was very good for the most part and a huge leap in quality over releases like Wasteland 2 and Pillars of Eternity on Nintendo Switch. When I first launched Divinity: Original Sin 2 on iPad, I was pretty amazed by how good it looks considering I'm not on the new iPad Pro that has an M1 chip. Beyond the visuals, I was curious how the game would scale and how it would run when I zoom in and out quickly and in the early parts that have a few explosions and particle effects. The conversion seems brilliant so far because it had no trouble running on my iPad and even looked great when I zoomed in all the way.
When it comes to control options, Divinity: Original Sin 2 supports touch controls with a new interface, keyboard and mouse controls, and also multiple controllers. I tested Divinity: Original Sin 2 with the Xbox Series X and PS5 DualSense controller across solo and co-op to see how the interface scales. The keyboard and mouse interface will feel familiar to PC players and it does the job well. The game has button prompts for both Xbox and PlayStation controllers. When playing in co-op I noticed the game only displays one type of button prompt regardless of the two controllers connected. I hope a future update addresses this so that the prompts display according to paired controller if played in co-op mode. When you launch the game, you can press a button, key, or touch the screen to go into a specific control option. Changing this requires disconnecting the connected control option or going back to the title screen. The game doesn't adjust on the fly if you tap the screen while using a controller paired.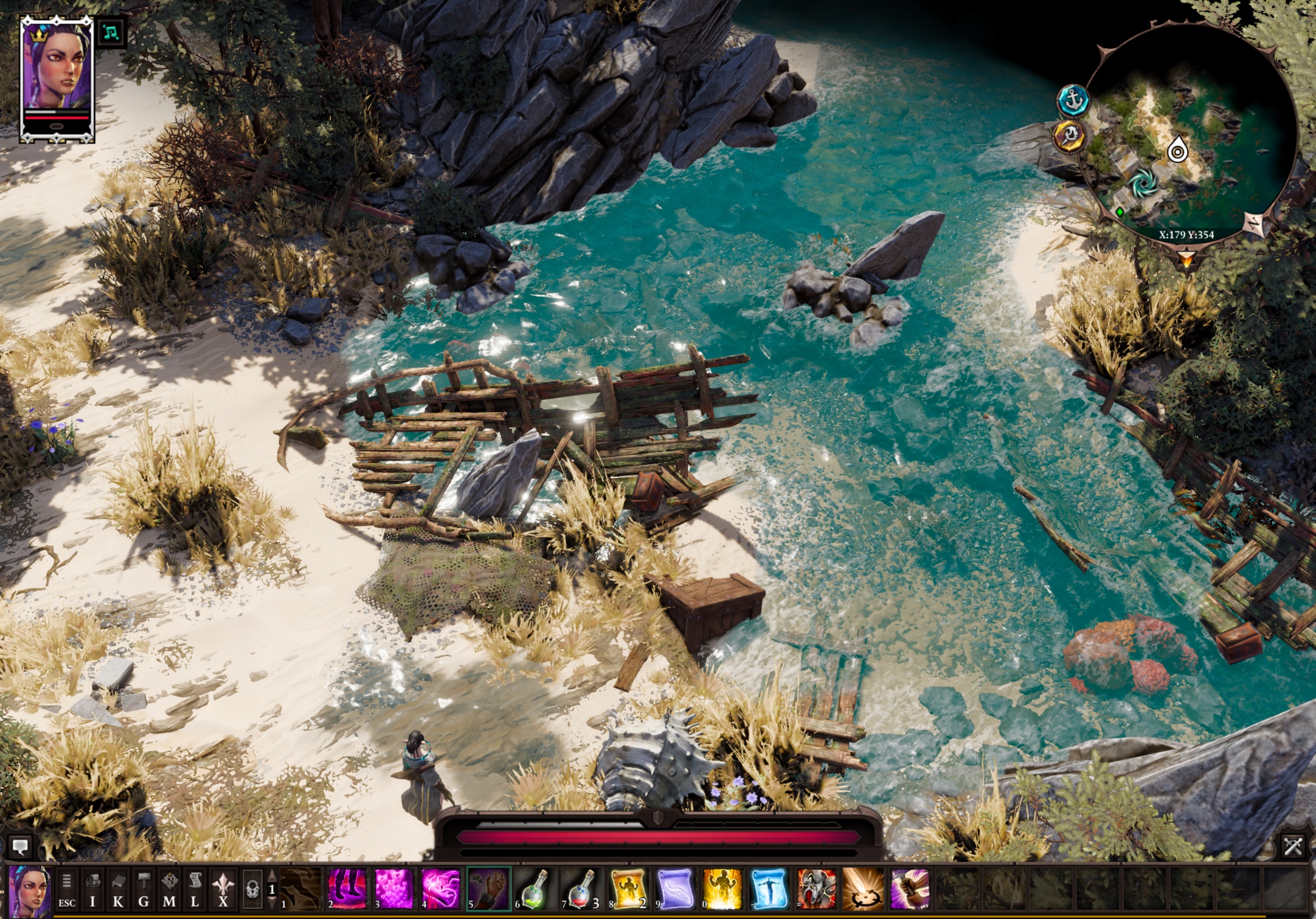 The touch controls scale well and feel very good to use. In fact, I prefer the touch interface over using a controller despite the game feeling great on a controller as well. With touch, the hotbar icons are larger, touch targets on menus are larger, and you have the ability to pan and pinch anywhere on the screen to change the camera. The in-game tooltips do a great job of getting you accustomed to the controls if you've never played the game before as well. In fact, I liked the tutorial section in the beginning a lot and experiencing it with different control options was interesting to see with how the interface scales.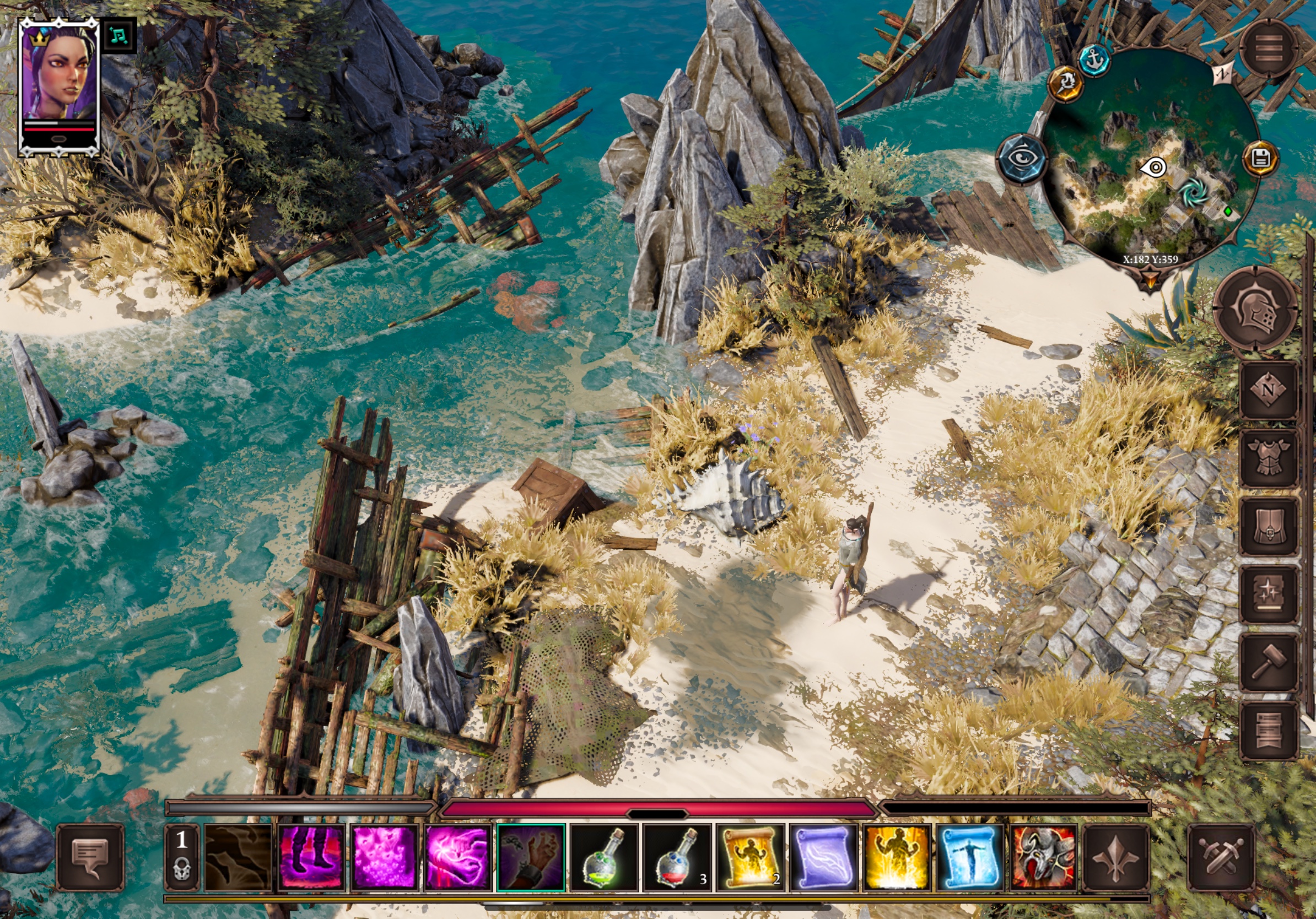 Speaking of co-op play, I was very impressed with how well Divinity: Original Sin 2 runs in splitscreen. It controls really well and the interface scales well. Splitscreen co-op is something not possible on the Nintendo Switch version. The new touch options, support for basically every input method, and support for co-op play on the go definitely make Divinity: Original Sin 2 on iPad one of the best ways you can play this. It even loads much quicker than the PS4 Pro, Nintendo Switch, and Xbox One X versions in my testing. Visually, it does look like a few aspects have been turned down a bit compared to the PC version on my laptop with everything maxed out but overall Divinity: Original Sin 2 looks brilliant and way better than I expected on my iPad.
Back when Divinity: Original Sin 2 left early access and hit consoles, I was surprised at just what a leap it was over the original Divinity: Original Sin that is a game I hope to see ported to iPad and Nintendo Switch but that discussion is for another time. Divinity: Original Sin 2 will blow you away in general. Divinity: Original Sin 2 on iPad will do more than that and I can't wait to get back to it and try it with friends on PC online over the next few days.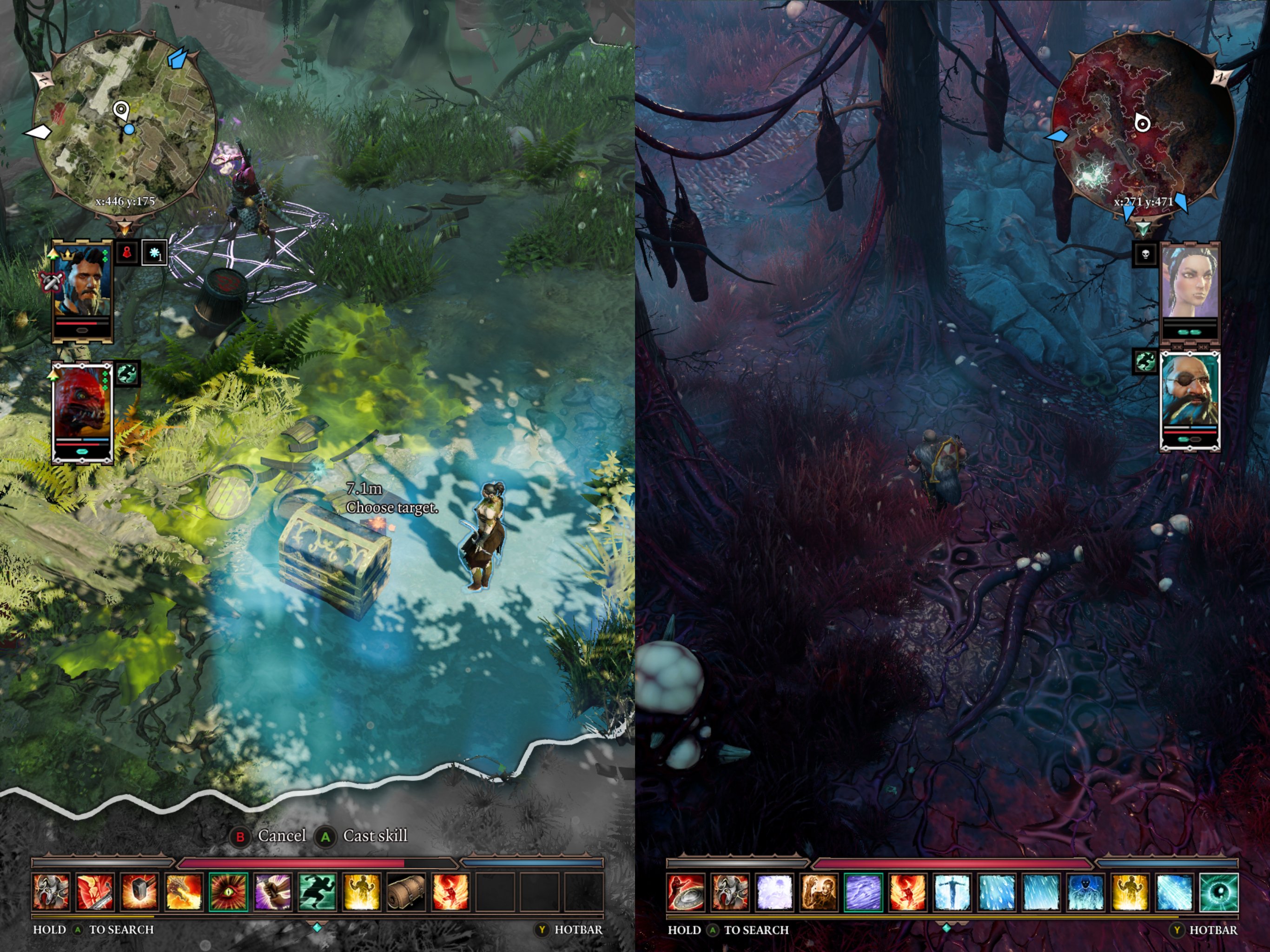 If you own a fairly recent iPad (check the App Store page for the supported devices), you can buy Divinity: Original Sin 2 on the App Store right now for $24.99 here which is half the price of other platforms for a fully featured conversion that even puts iOS versions of games like Civilization VI to shame for visuals on iPad. I can only hope Divinity: Original Sin 2 gets proper save syncing with Steam and GOG because that is my major complaint right now. There is a workaround involving iTunes file management but given how well syncing has been implemented in games like Thronebreaker, I'm hopeful for Divinity: Original Sin 2. The other issue is in how the controls don't dynamically adjust based on what input method you're using. To switch between one to another, you need to disconnect your keyboard and then tap the screen or press a controller. I would prefer if the game would give you a pop up if it detects a press or tap using an input method not active right now for a more seamless experience. Barring those two complaints, Divinity: Original Sin 2 is an unbelievably good conversion and I can't wait to dive in more over the coming days for my full review.