Hello gentle readers, and welcome to the SwitchArcade Round-Up for June 25th, 2020. In today's article, we've got summaries of the massive number of new releases that hit the eShop today. There's something for everyone here today, unless you want a new top-down twin-stick shooter. Weird. Beyond the new games, we've also got the usual list of incoming and outgoing sales. Let's check it out!
New Releases
Mr. Driller DrillLand ($29.99)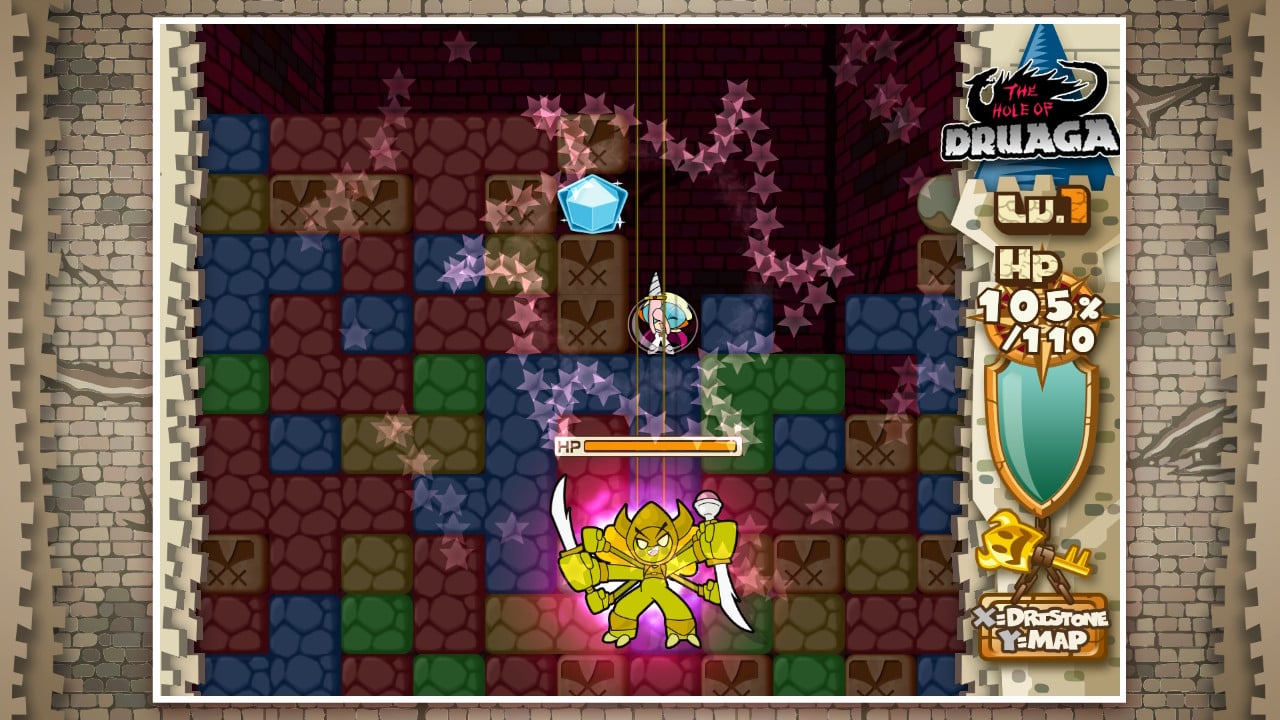 SwitchArcade Highlight!
Well, well, well… if it isn't the best game in the Mr. Driller series, and one that has never been released outside of Japan before now. Explore the DrillLand theme park with Mr. Driller and his friends and family, challenging five different attractions that put their own spin on the classic Mr. Driller gameplay. Beyond the substantial single-player content, you can also battle it out with other players in a variety of competitive multiplayer modes. Up to four players can join in locally. There's also a Casual Mode here for those that find the admittedly hectic pace of standard Mr. Driller too tough. This was originally a Gamecube game, so Namco's gone and updated the graphics and cutscenes to bring it up to modern standards. This game is pure joy, and I love it like Joanie loves Chachi.
Death Come True ($15.99)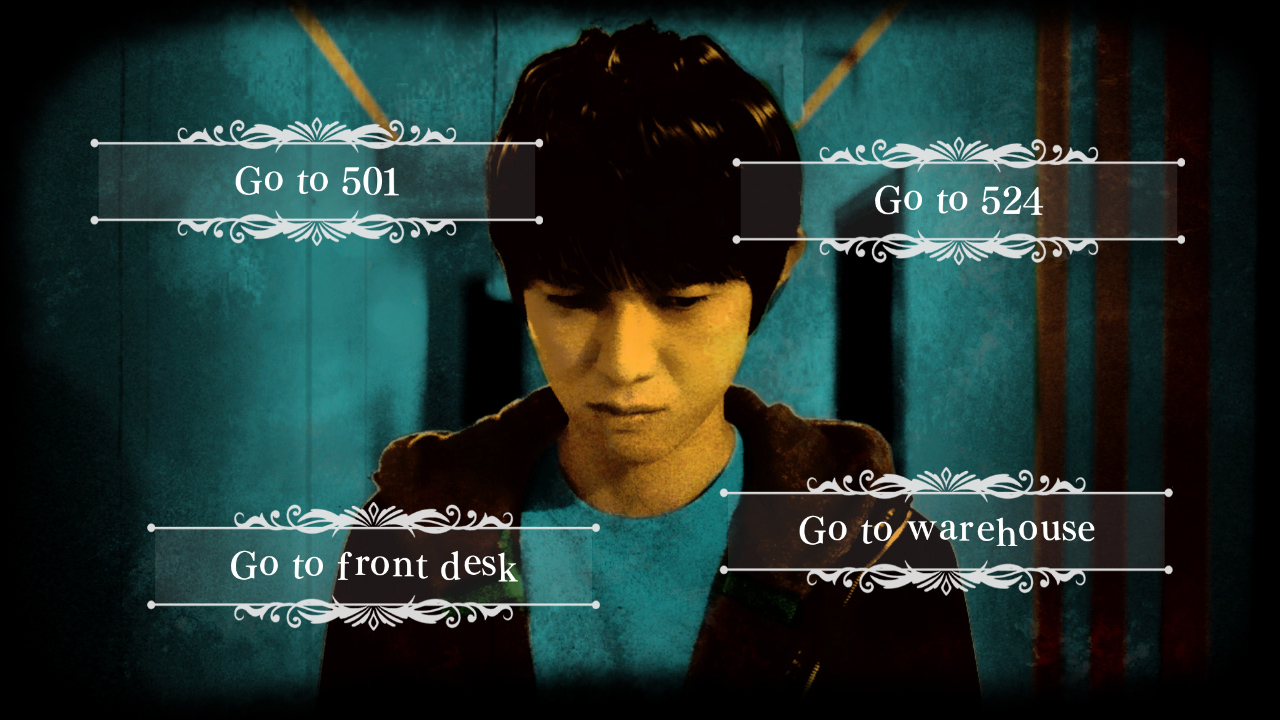 SwitchArcade Highlight!
An FMV narrative adventure by Kazutaka Kodaka, the creator of the Danganronpa series, Death Come True puts you in the shoes of an amnesiac man who wakes up in a hotel room with a unconscious woman who is tied up. Turning on the TV, he sees that he is apparently suspected of being a serial killer! There's a knock on the door, and then… it's up to you. Make choices and try to find a way to stay alive. Each distinct death will earn you a Death Medal, which unlock extra movies. So hey, even when you lose, you win something. The cast of this one features some genuinely talented actors, one of whom you may recognize from Kill Bill. If you enjoyed the storytelling in Danganronpa, you won't want to miss out on Death Come True.
Collar X Malice ($39.99)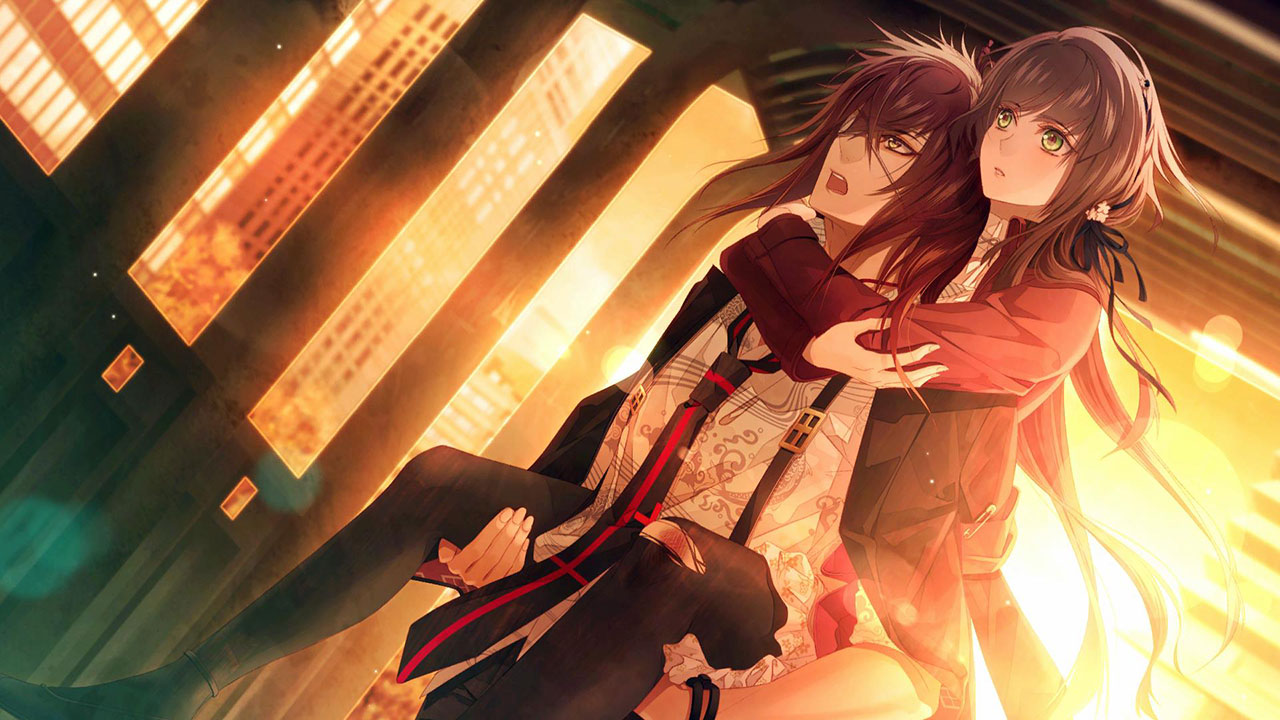 SwitchArcade Highlight!
The hit otome visual novel makes its way to the Switch. Collar X Malice is a thrilling, suspenseful tale, one that often appeals even to those who don't normally like the otome genre. It follows the story of a police officer in Shinjuku who becomes the target of an attack while she's investigating the goings-on of a deadly organization. A poisonous collar is fixed to her neck, and suddenly time is a very pressing issue. Five strangers come to her aid, and if you guessed that they were all handsome boys, you guessed right. It's a heck of a ride, in any case. If you don't like visual novels this one won't change your mind, but otherwise it's definitely worth considering.
Unitied ($2.99)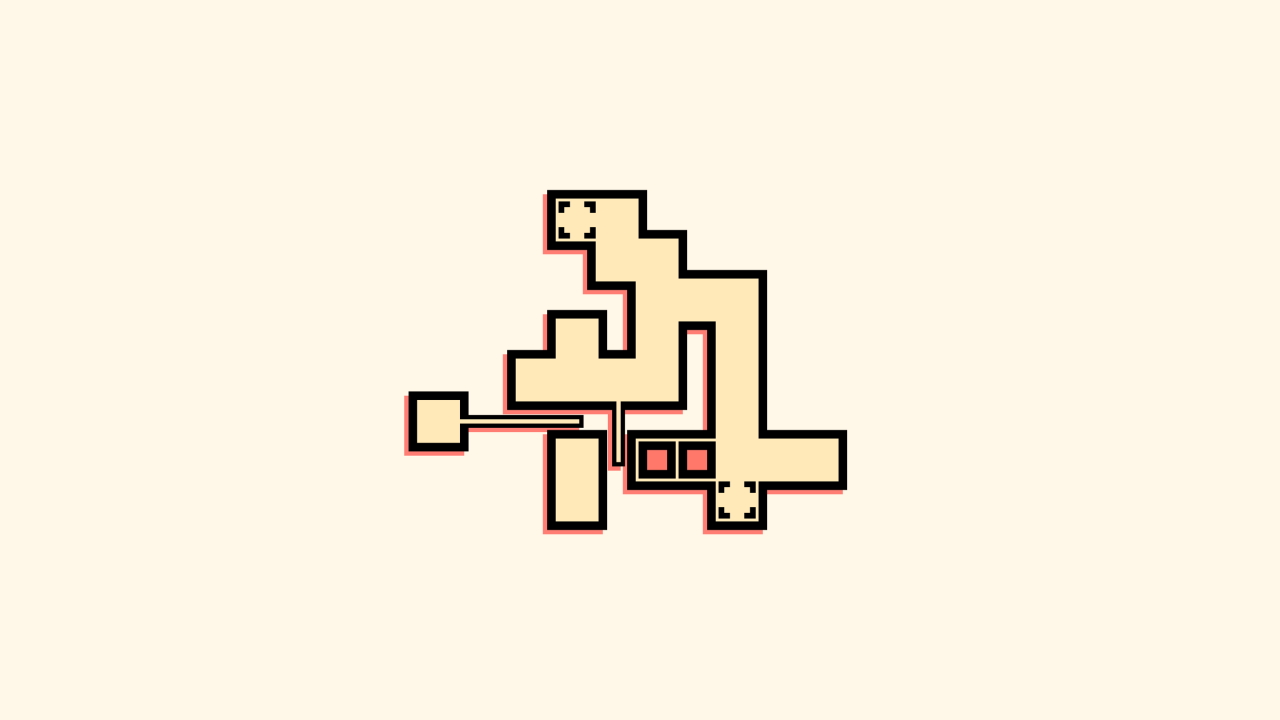 SwitchArcade Highlight!
This is an amusing twist on the whole Sokoban idea. You have to get all of the boxes to the marked locations, but instead of moving them one at a time, you move them all at once. While this kind of puzzle shows up occasionally in other games, it's unusual enough that I don't feel it's been done to death. You get 50 levels in all here, which is worth that three-dollar price tag in my opinion. There's also a mobile version of this game if you'd prefer to play it that way.
Tower of Time ($24.99)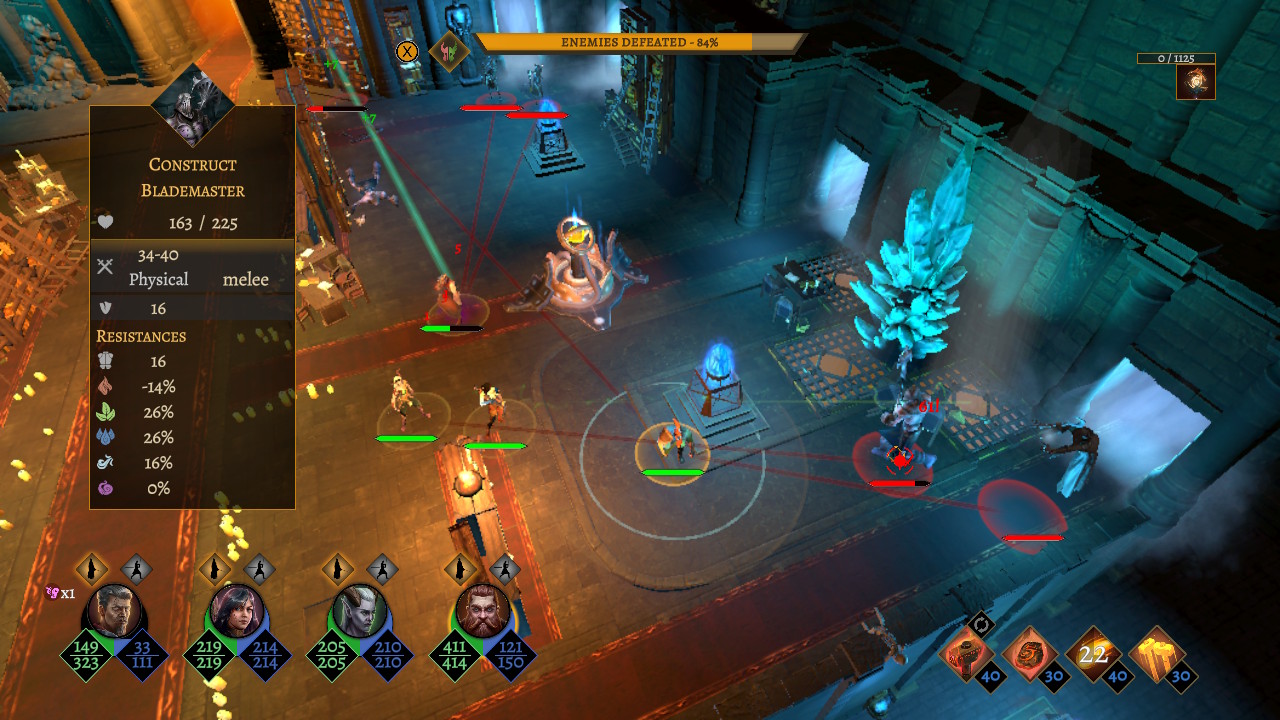 SwitchArcade Highlight!
Wow, this game is really cool. This is an RPG that leans more towards the CRPG end of the scale, but with a lot of elements brought in from other sub-genres for a mix I haven't really seen before. You're exploring a tower floor by floor, and rather than go the randomly-generated route each one is hand-crafted and full of interesting things to find. Exploration? Good. Character building? Satisfying. Story? Well, it gets going eventually. The battle system? A really well-done take on the "real-time with pause" style popularized by Bioware back when they made RPGs. There are a few bits here that feel like they don't really go anywhere, but on the whole this is a very good game at an attractive price.
Brigandine The Legend of Runersia ($49.99)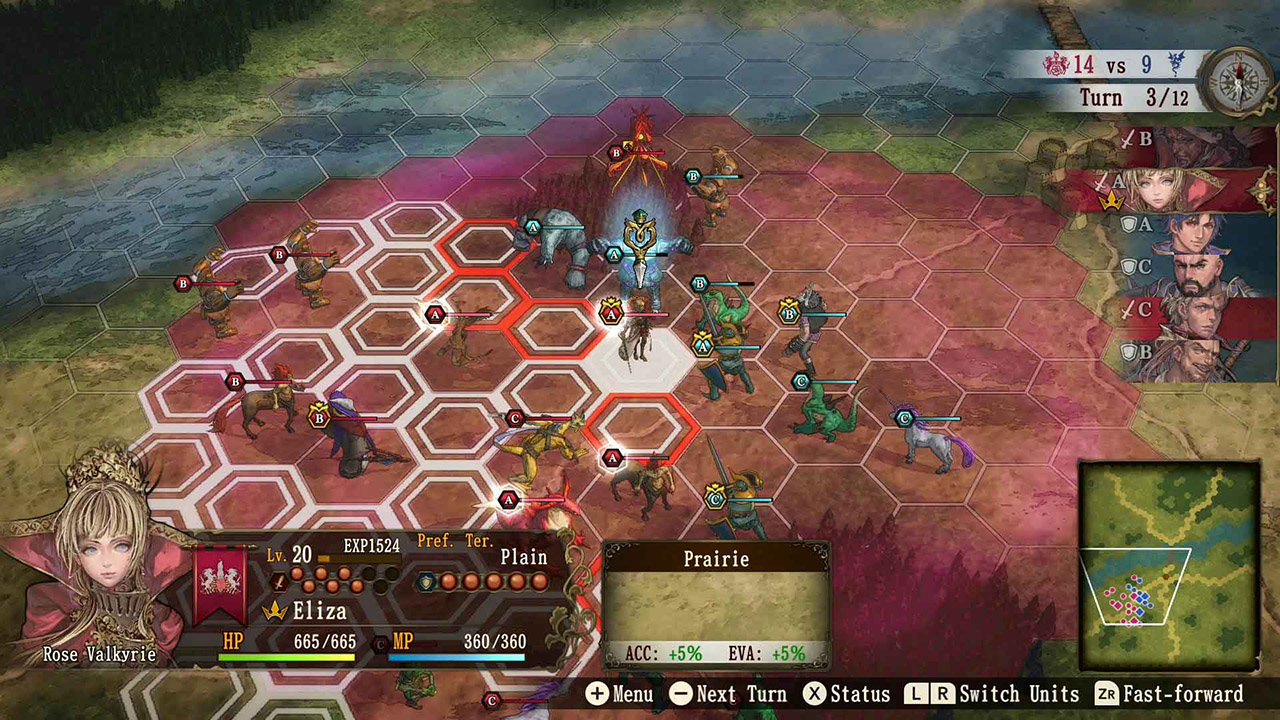 SwitchArcade Highlight!
In the remote chance that you actually remember the original Brigandine, you'll probably want to ditch any notion that this is going to be the same kind of experience. It's not. But that doesn't mean it's not good, because it's an excellent game of grand strategy. Choose a ruler, build up your army, and determine the best strategy for conquering the continent. It's excellent. It's also very replayable thanks to the six different rulers, all of whom you'll want to try out in order to see all of the stories and events. I'll be doing a full review of this one soon, so hold tight if you want more details. There's also a demo that will give you a solid taste if you simply can't wait.
Towaga: Among Shadows ($14.99)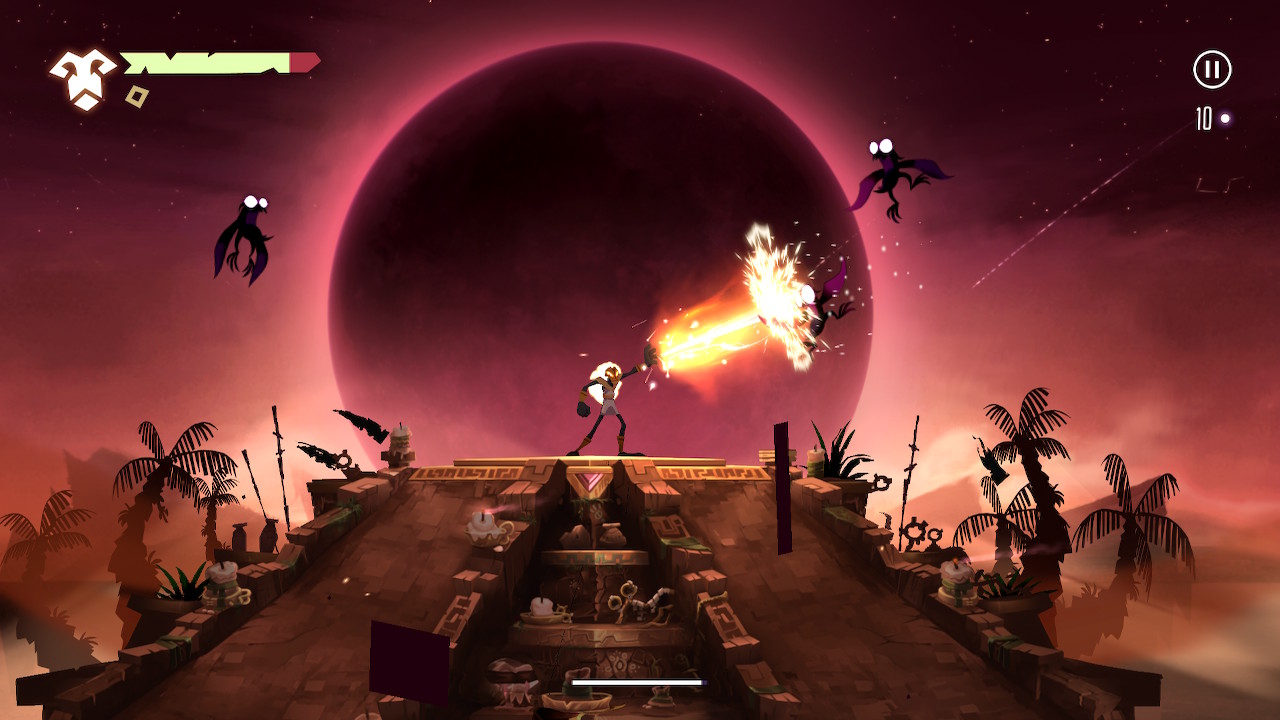 SwitchArcade Highlight!
Making its way over from Apple Arcade, Towaga: Among Shadows doesn't lose any of its white-knuckle action appeal in the transition. Standing on top of a ziggurat of sorts, you have to fend off tons of incoming enemies. As you work your way through more than 60 levels, you'll upgrade your abilities, learn new spells, and unlock new outfits. If you already have Apple Arcade, mind you, there's no particular reason to buy this. But I do think it benefits from having physical controls at the ready, and the experience is certainly worth the asking price.
Miden Tower ($14.99)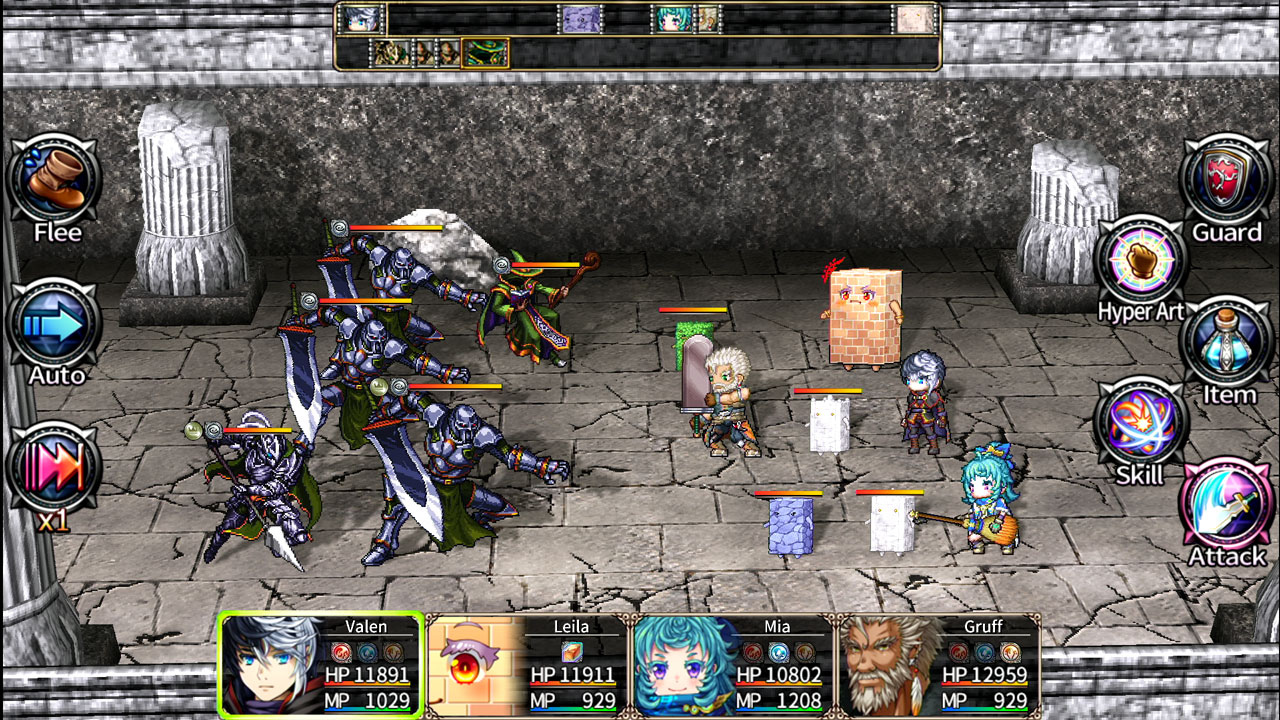 Well, now I've seen it all. This is another RPG from KEMCO and EXE-Create, and it more or less plays as you would expect given that. There's just one weird thing about it: one of your party members is a wall-girl. Like… she's a heckin' brick wall with cute girl eyes and bracelets on her tiny arms. She can merge with walls or even block wind by standing in front of the party. Like… what. I've played probably seventy or eighty Kemco-published RPGs by now and I find myself irresistibly drawn to play this one just to find out what is up with that wall-girl. Well-played, Kemco. Well-played.
Grimshade ($24.99)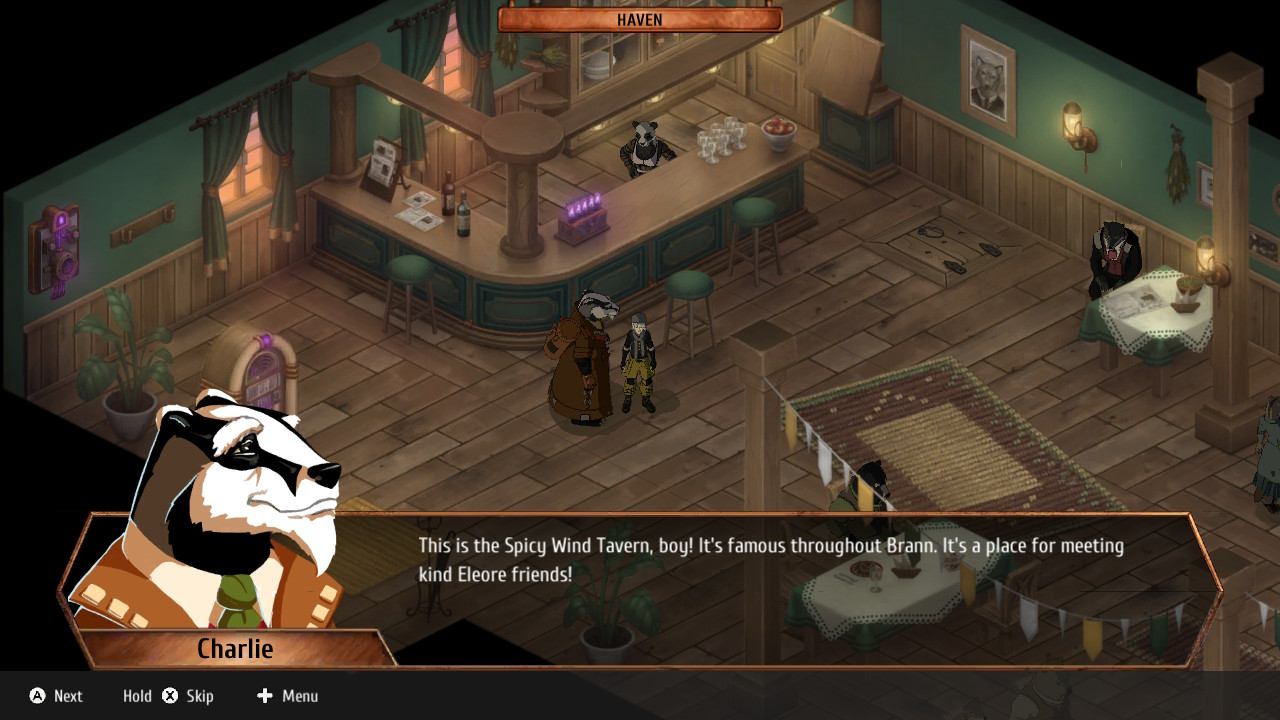 Gosh, there are a lot of RPG and/or RPG-adjacent games out today. This one has a really nice art style and does the job of delivering a decent if not outstanding JRPG-style adventure. There's a good-sized world to explore, a reasonably interesting story to follow, and a very meat-and-potatoes combat system that you're going to get very familiar with over the course of the game. It's actually pretty tough on the whole, which is perhaps the game's biggest issue. You can have a tedious combat system or a tough one but the combination is something a lot of people won't be able to get over. But you know, it's okay. In a desert, Grimshade could be an oasis. In a sea, it's a lot harder to make out.
Blair Witch ($29.99)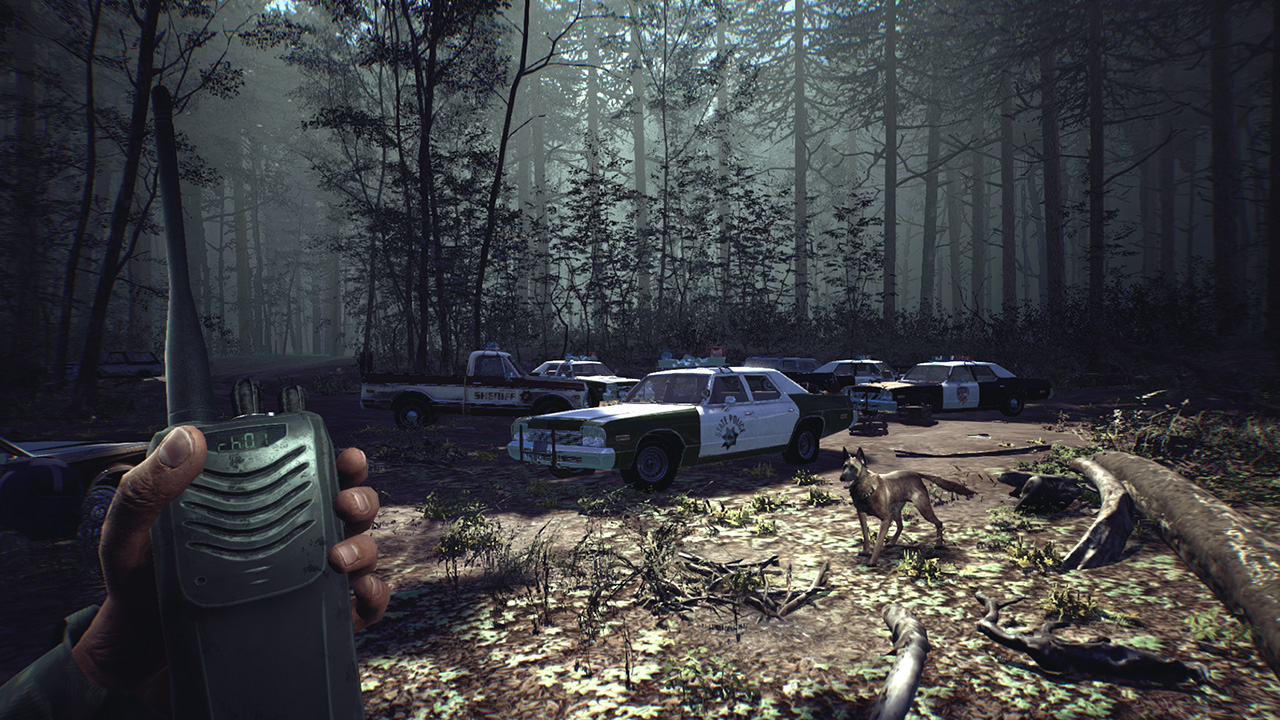 I mostly remember Blair Witch for the clever original movie. There were a lot of follow-ups that tried to milk its success, but at least as far as I'm concerned that success was completely down to its unexpected novelty. But there's no idea too dead to drag out and try whipping again, so here we are with a Blair Witch game in the year 2020. It's a horror game that has great atmosphere and a pretty solid story, but the gameplay really isn't great and this particular version is probably the worst way to experience the good parts. Fans of Blair Witch and/or horror in general may have a good time with it if they don't have access to any of the versions on other platforms, but others should probably give it a pass.
Ploid Saga ($11.99)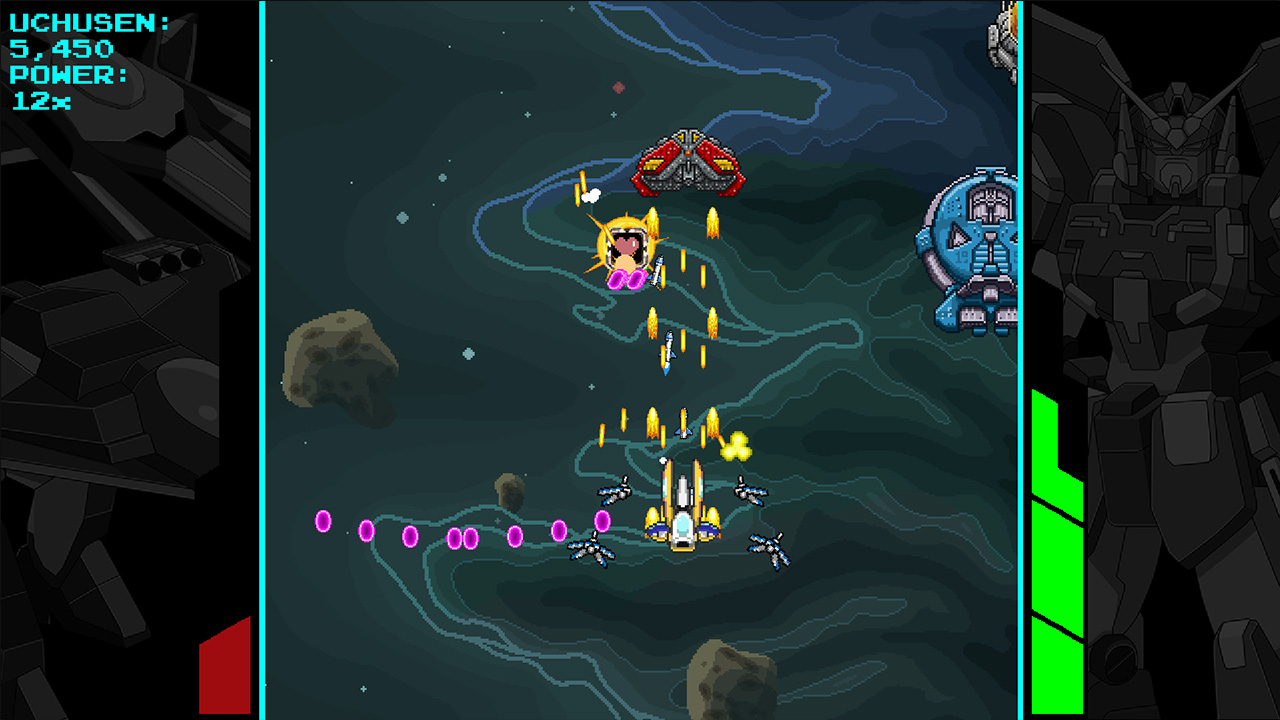 Ploid Saga actually contains three different games that are tied together by their main characters and universe. V.O.I.D.+ is a platformer where you take two different characters on a time-traveling adventure through more than 50 levels. Ploid is another platformer where you go through seven dungeons with those same two characters, who play quite differently from each other here. Finally, Uchusen 2 is a vertical shoot-em-up where you take control of one of three mobile suit ships. The levels are randomly generated here, which we all know means limitless fun. Ha ha. If nothing else, it certainly comes off as a trio of five-dollar games. Uchusen 2 is probably the best of the three, but none of them are that bad.
Urban Trial Tricky ($14.99)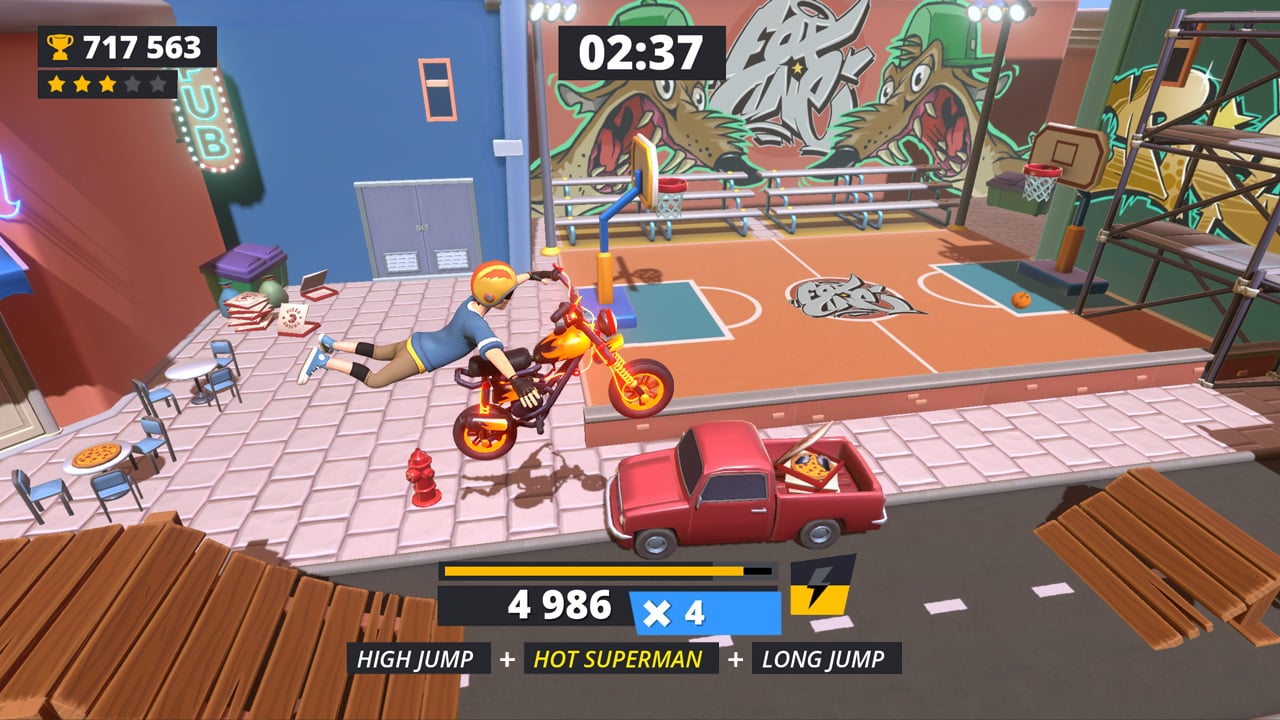 Tate Multimedia has the next installment in its Urban Trial series ready for your consideration. Like the previous games in the series, this is kind of budget take on Trials. You'll perform a variety of bike tricks on more than 30 side-scrolling courses, trying to rack up as high a score as you possibly can. It runs smooth and its colorful look certainly helps it pop. Personally, I've never been too into any of the Urban Trial games, but I think if you found the other games enjoyable you'll have no big issues with this one either.
Pachi Pachi On a Roll ($6.99)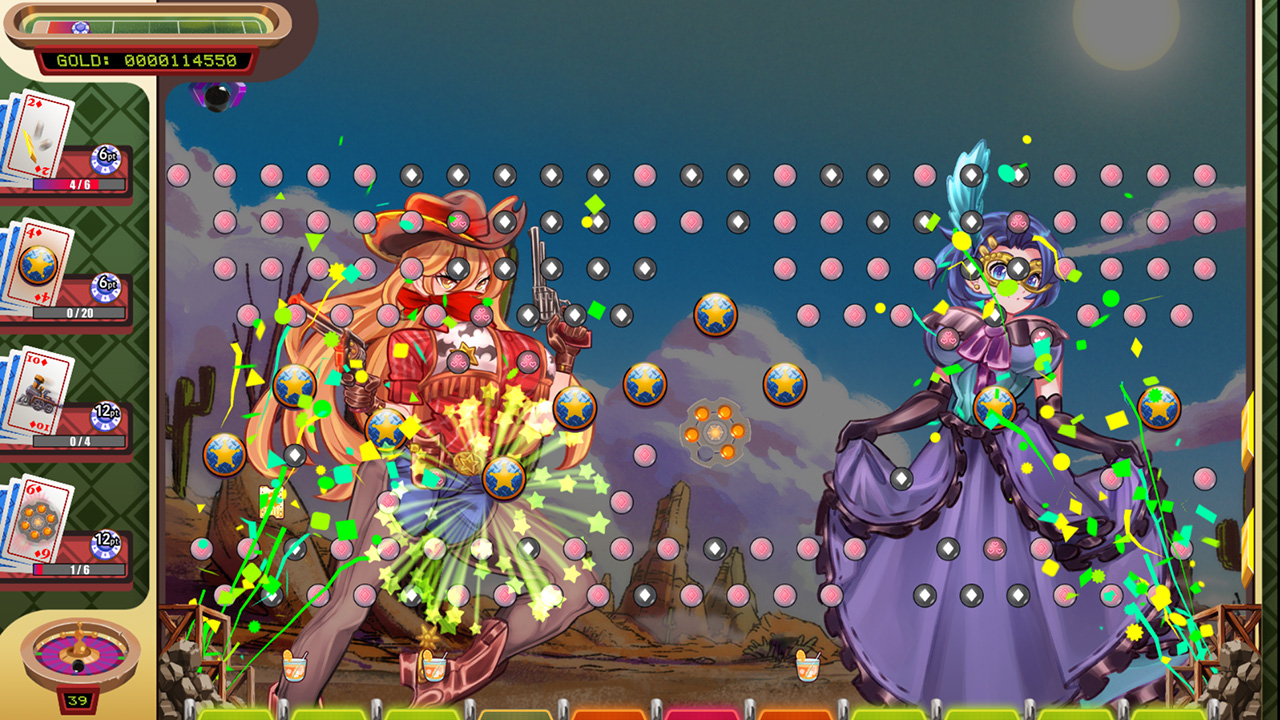 You know what annoys me about Electronic Arts? They could just go ahead and release Peggle on the Switch, and if they did I wouldn't be considering buying a game that could charitably be described as "Peggle-ish but with anime-looking girls". Instead I'm sitting here thinking that maybe this might scratch the itch a little in spite of it obviously not being of similar quality. Oh well. You get more than 32 missions to complete here, covering four different themes which will see our two anime-looking girls dress up in appropriately-themed costumes. There are also some mini-games in case you wanted to dip into some low-quality pinball.
The Forgotten Land ($14.99)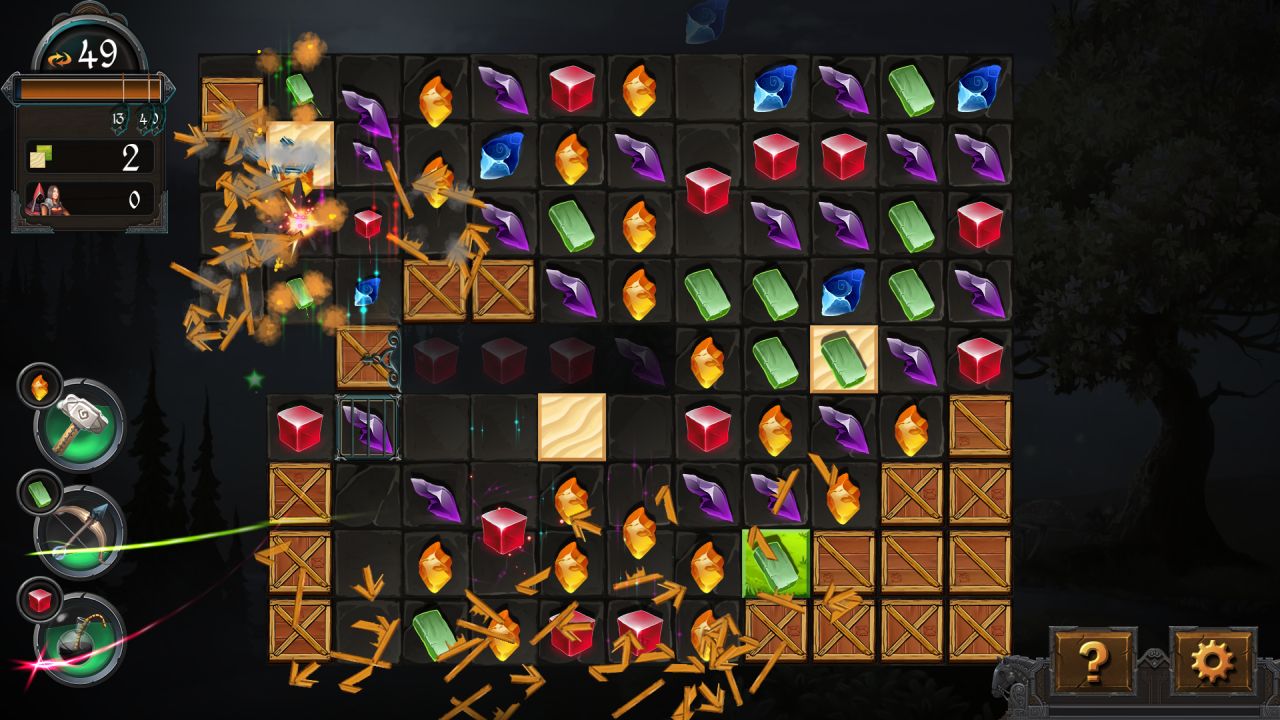 A match-3 game with some RPG and adventure elements, The Forgotten Land makes a compelling case early on but may end up disappointing some in the long term. The puzzle stuff works. Some of the RPG stuff works. But there are other aspects to the game that really don't, and I also feel that the difficulty scaling is out of whack. I'm sure it will find some fans, but honestly this kind of game is usually up my alley and I still ended up bouncing off of it. Perhaps you'll feel differently about it.
Iron Wings ($14.99)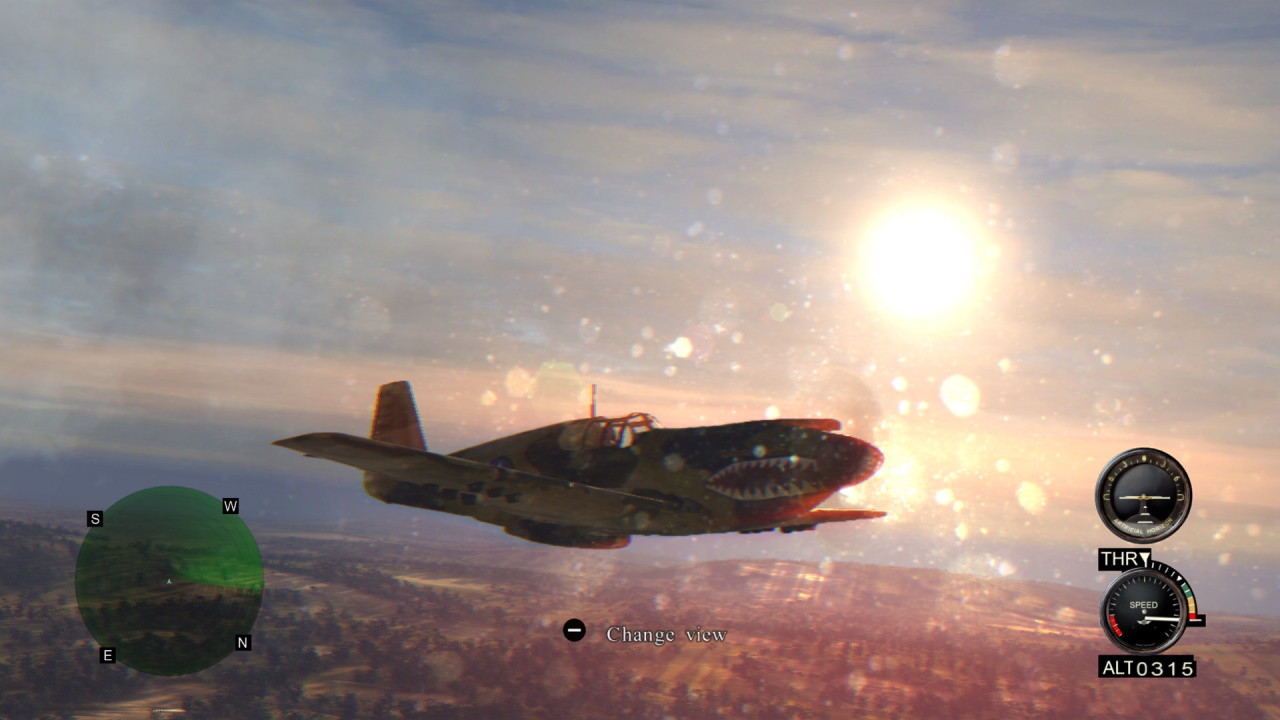 This is an aerial dogfighting game with an emphasis on arcade-style action. It's been out for a few years on other platforms, but its reception hasn't exactly been sunny. I think a big part of that comes from how limited it is in comparison to how it appears to be at first. The story set-up is promising but doesn't really go where it needs to. The action is competent but quickly becomes repetitive. And the play areas are tragically small for a flying game. You'll constantly be hitting the invisible borders and be forced to turn around. The sheer joy of gunning down Nazis only goes so far, I'm afraid.
The Almost Gone ($14.99)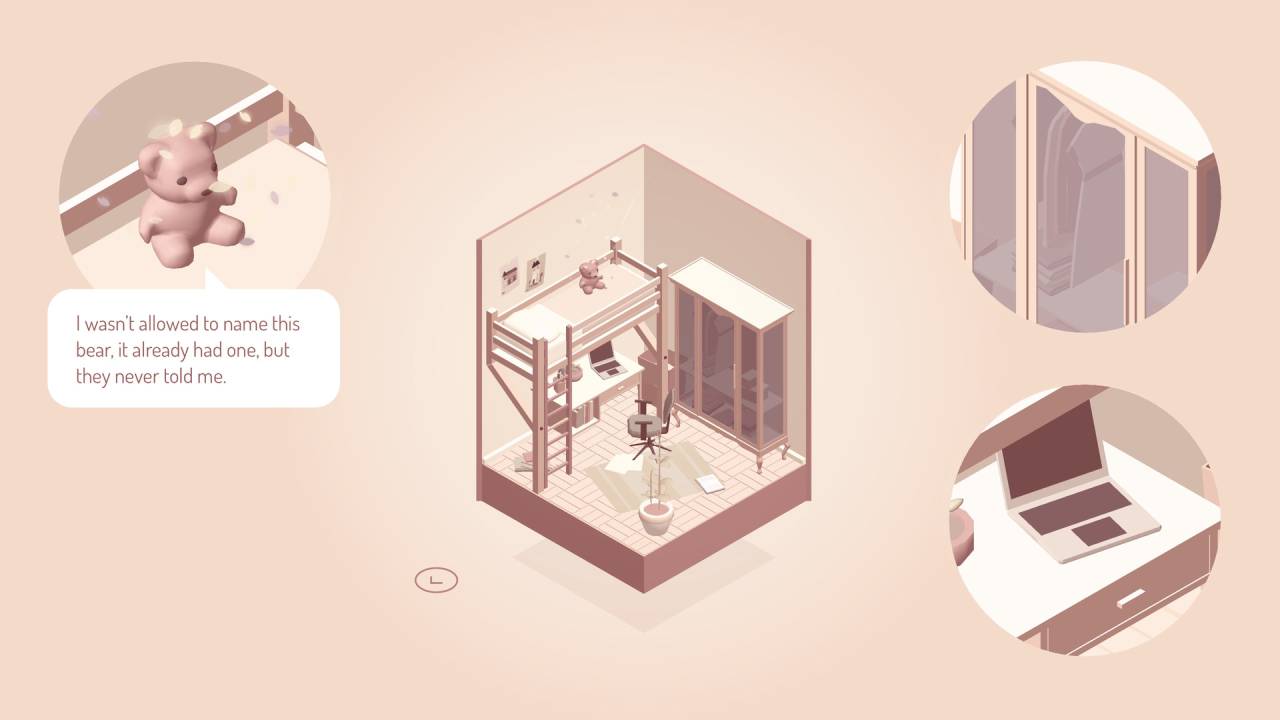 At first blush this kind of feels like someone put The Room and Monument Valley in a blender. It's a point-and-click style puzzle adventure where you need to piece together a story by exploring areas and revealing memories. It's got a great sense of style and the gameplay isn't too bad either. There are a few puzzles that are a little on the annoying side, but you're not going to find many games like this without that problem coming up now and then. Not something I'd rush out and recommend to just anyone, but if you like picking away at puzzle boxes you'll probably be happy with this one.
Truck and Logistics Simulator ($39.99)
Take control of a fleet made up of more than 20 different types of vehicles as you build up your very own cargo delivery company. You'll have to learn how to handle forklifts, cranes, wheel loaders, telescopic handlers, and more. This game actually features a cross-platform multiplayer co-op mode with the PC version, allowing you to embark on tricky missions with your friends online. With tons of missions, a day/night cycle with realistic weather, vehicle customization and damage, and a rather large open world map to explore, this is definitely on the higher end of the effort scale as far as this particular sub-genre goes. Not my kind of thing, but if it's yours you may want to investigate this title further.
Sales
(North American eShop, US Prices)
As always, the bulk of the new sales haven't shown up at the time of writing. We'll catch up on those tomorrow. As for today? Some otome visual novels, the fun Bud Spencer & Terence Hill beat-em-up, and that's about it. As for the outbox, it's your last chance to get Elliot Quest for nine cents. The Saints Row games aren't on sale super-often either, but they will certainly be back around one day. Grab them now if you don't want to wait.
Select New Games on Sale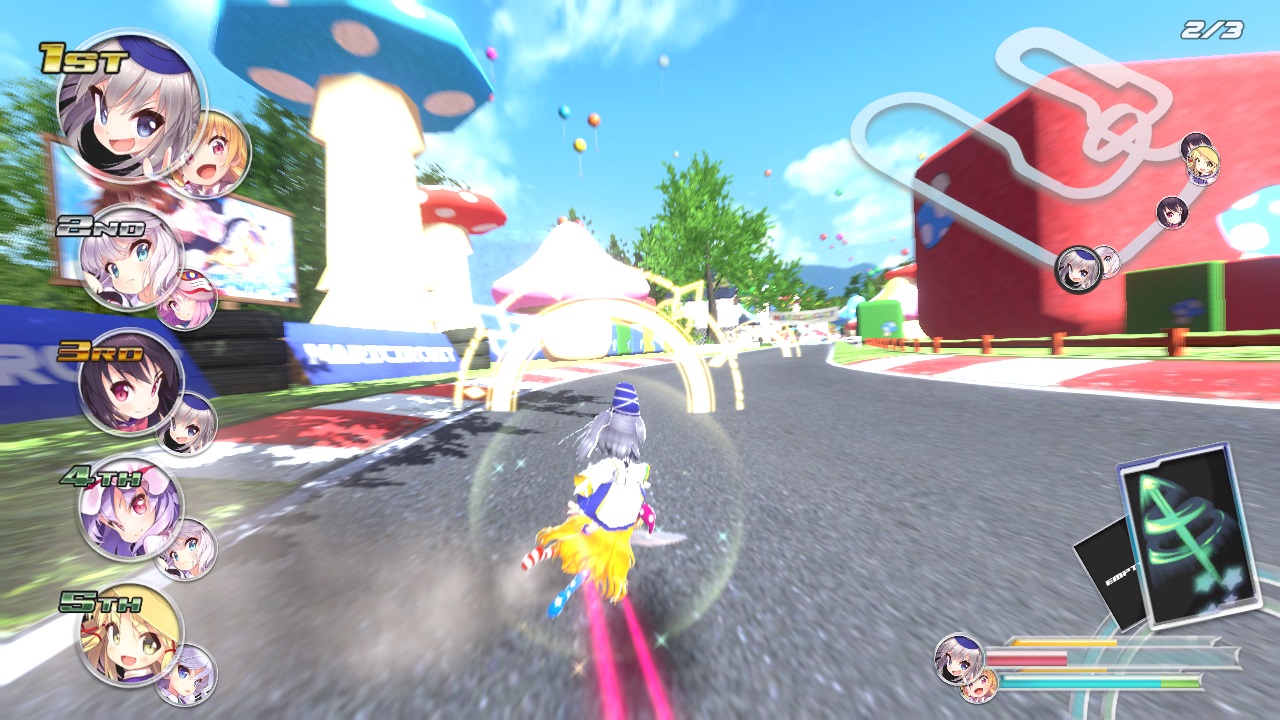 Gensou Skydrift ($19.19 from $23.99 until 7/11)
Kissed by the Baddest Bidder ($17.49 from $24.99 until 7/9)
Aperion Cyberstorm ($10.49 from $14.99 until 7/1)
Bud Spencer & Terence Hill ($7.99 from $19.99 until 7/7)
Can Androids Pray: Blue ($4.89 from $6.99 until 7/1)
Elden: Path of the Forgotten ($14.39 from $15.99 until 7/9)
DragonFangZ ($12.49 from $24.99 until 7/8)
Azure Reflections ($12.49 from $24.99 until 7/11)
Gensokyo Defenders ($9.99 from $19.99 until 7/11)
Doggie Ninja Golden Mission ($1.00 from $8.00 until 7/8)
Doggie Ninja Burning Strikers ($5.00 from $8.00 until 7/8)
Enchanted in the Moonlight ($13.99 from $19.99 until 7/9)
Star-Crossed Myth ($20.99 from $29.99 until 7/9)
Sales Ending Tomorrow, Friday, June 26th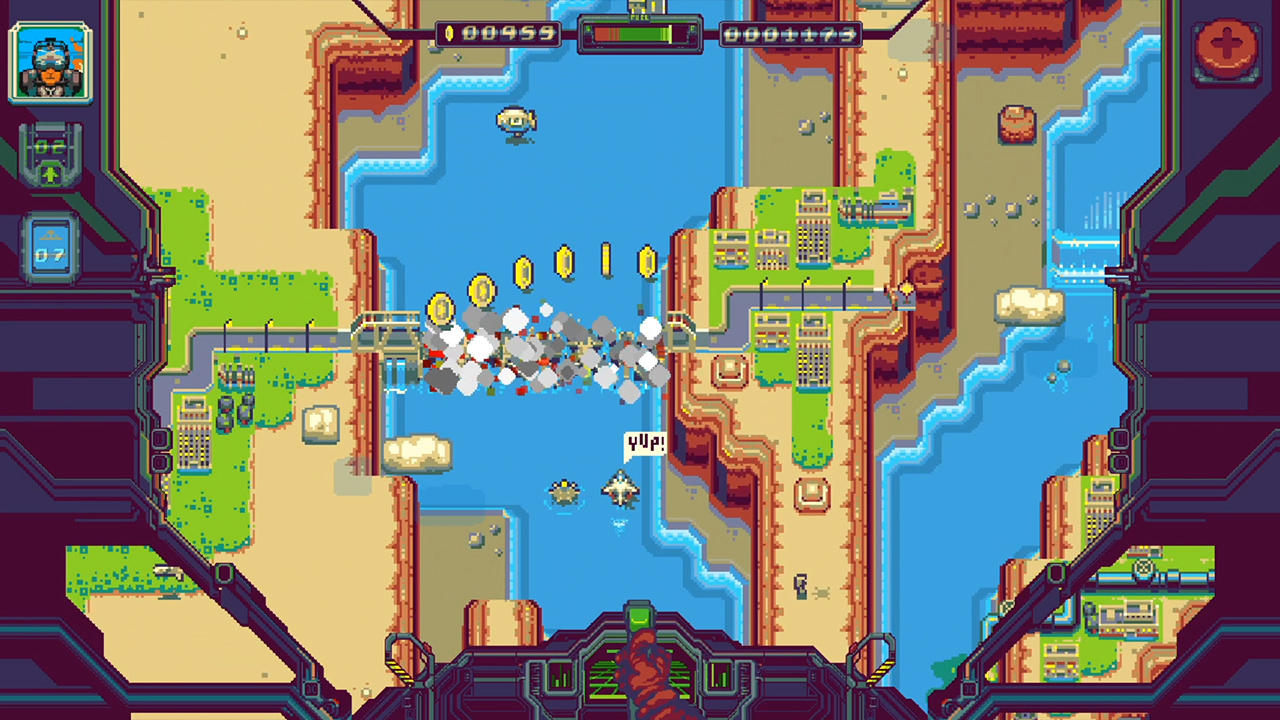 Bridge Strike ($3.98 from $6.99 until 6/26)
Chalk Dash Carnival ($0.85 from $7.09 until 6/26)
Desktop Baseball ($5.10 from $7.29 until 6/26)
Desktop Bowling ($5.17 from $7.39 until 6/26)
Desktop Dodgeball ($5.21 from $7.45 until 6/26)
Desktop Rugby ($5.20 from $7.43 until 6/26)
Desktop Soccer ($4.97 from $7.11 until 6/26)
Desktop Table Tennis ($5.18 from $7.41 until 6/26)
Dusty Raging Fist ($4.99 from $9.99 until 6/26)
Elliot Quest ($0.09 from $9.99 until 6/26)
Make War ($5.99 from $9.99 until 6/26)
Our Flick Erasers ($9.07 from $12.96 until 6/26)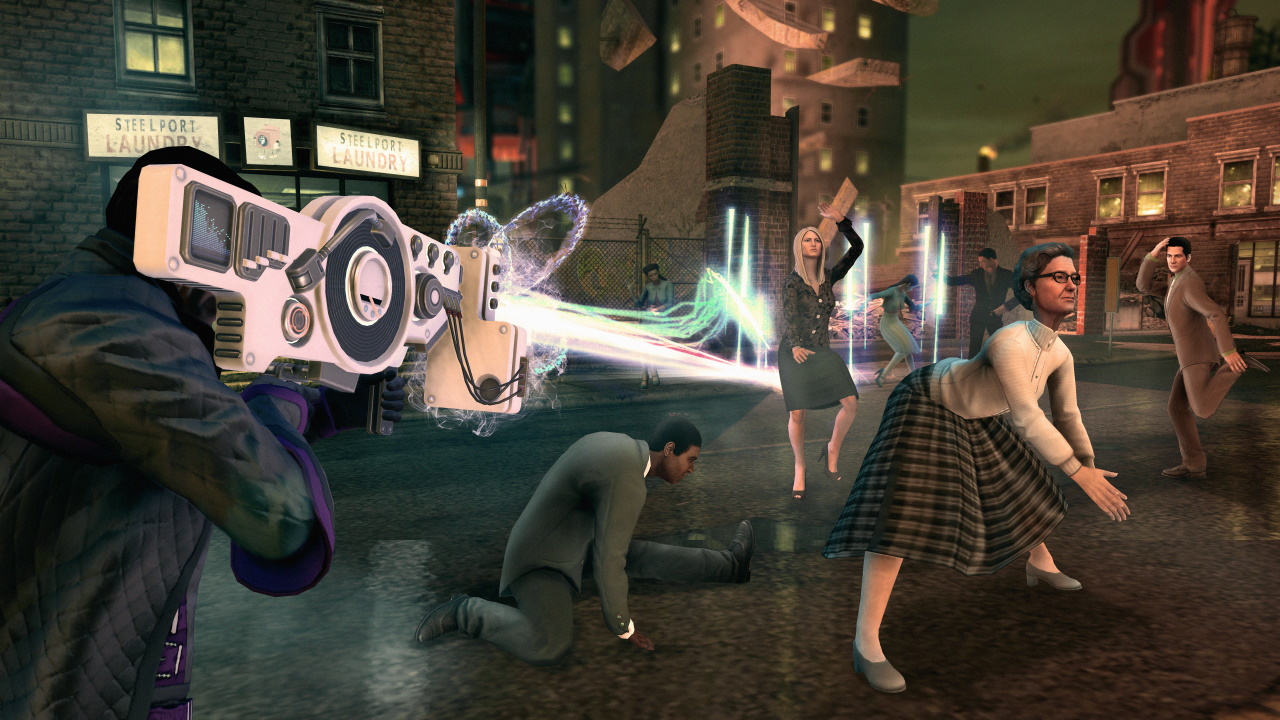 Saints Row IV: Re-Elected ($26.79 from $39.99 until 6/26)
Saints Row: The Third ($19.99 from $39.99 until 6/26)
The Coma 2: Vicious Sisters ($13.49 from $14.99 until 6/26)
Voxel Galaxy ($5.90 from $7.43 until 6/26)
Voxel Pirates ($5.82 from $7.28 until 6/26)
Voxel Shot ($5.60 from $8.00 until 6/26)
Voxel Sword ($4.90 from $7.00 until 6/26)
That's all for today, friends. We'll be back tomorrow with the rest of this week's new releases, along with a likely-ginormous list of new sales to consider. With all of today's new games, what do you have your eye on? Feel free to comment below and let me know how your shopping list is shaping up. I hope you all have a great Thursday, and as always, thanks for reading!