Mario Kart Tour (Free) already took players to Tokyo and then had a Halloween focussed event that tied into the release of Luigi's Mansion 3 on Nintendo Switch. After that, players were taken to Paris before the Winter Tour that brought in the holiday season. Today's tour event sees Mario Kart Tour head to England for the London Tour Event. Watch the London Tour Event trailer below:
Daisy (Holiday Cheer) is a highlight of the London Tour Event. She is the second in the game's festive driver series with the Lucky Seven as her special item. Bus Driver Waluigi also joins the fray with this tour. The London Tour Event for Mario Kart Tour is live from now until December 17th (or 18th depeneding on your timezone). Apple featured Mario Kart Tour in the Blockbusters Reborn trends segment of the Best of 2019 segment. Read about that and the other games featured here.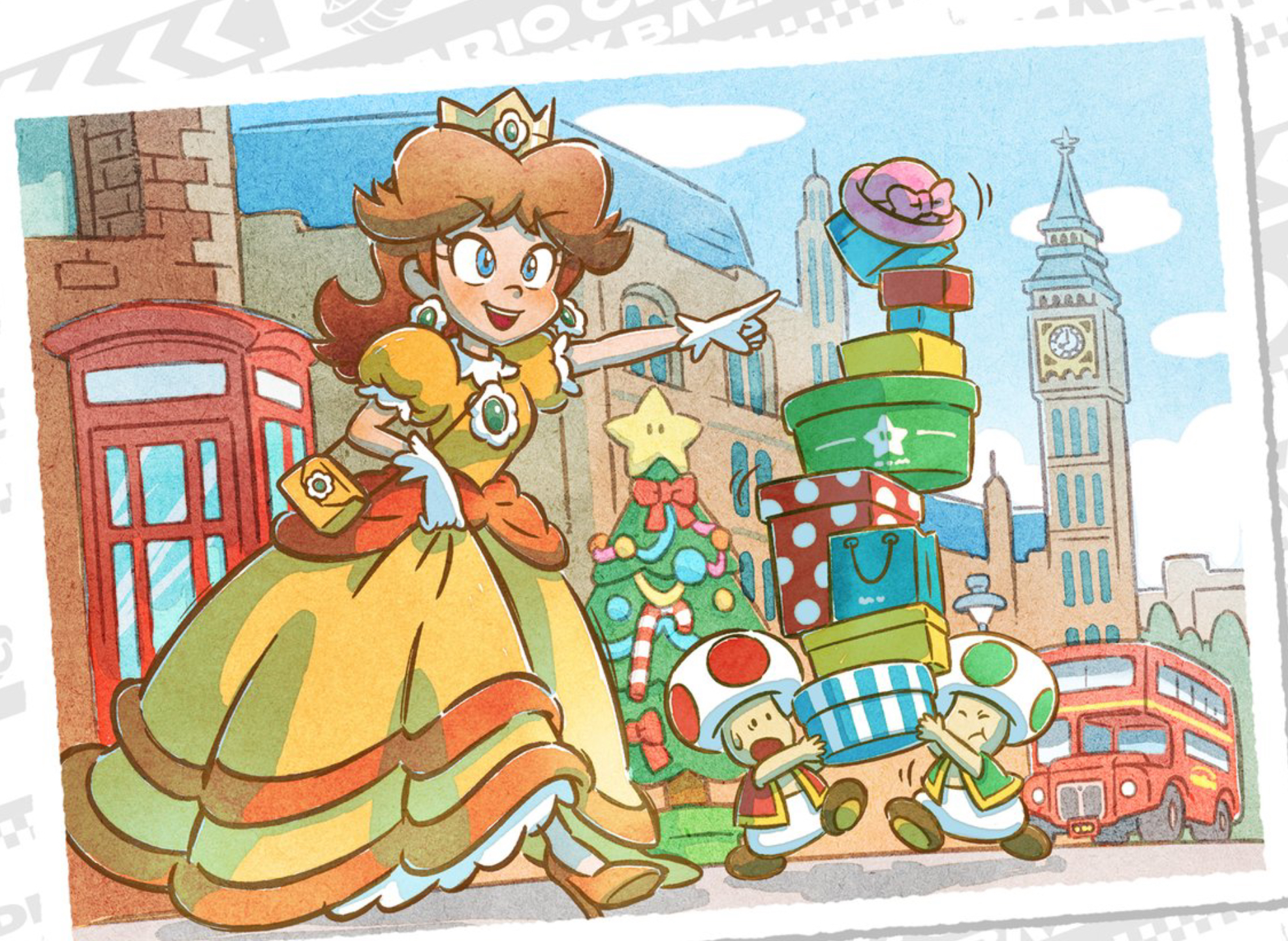 If you've not checked it out yet, Mario Kart Tour is available for free on the App Store and Google Play. Be sure to check out the thread in our forums for more discussion around Mario Kart Tour. Read about the upcoming multiplayer beta here. What do you think of the support for game so far?