Each and every day new mobile games are hitting the App Store, and so each week we put together a big old list of all the best new releases of the past seven days. Back in the day the App Store would showcase the same games for a week, and then refresh those features each Thursday. Because of that developers got into the habit of releasing their games throughout Wednesday or very early Thursday in order to hopefully get one of those coveted features spots. Nowadays the App Store refreshes constantly, so the need for everyone to release all on the same day has diminished. Still, we've kept our weekly Wednesday night format as for years that's the time people knew to check TouchArcade for the list of new games. And so without further ado please check out the full list of this week's new games below, and let us know in the comments section which games you'll be picking up!
---
Banana Kong Blast (Free)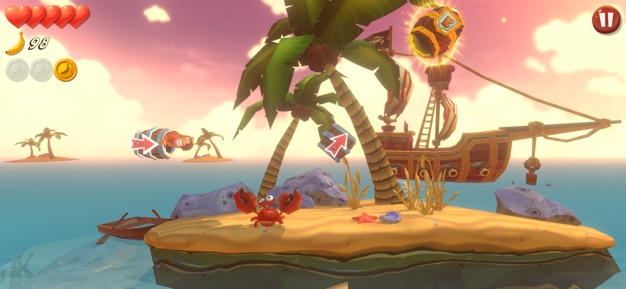 iTunes Description
Banana Kong is back with a bang!

Hop into your barrel cannon and take off for an explosive journey to an all-new world beyond the jungle. Feast your eyes on colorful console quality 3D graphics but don't miss all the delicious bananas! Travelling makes Kong hungry. Be prepared to go on various rescue missions when your animal friends get kidnapped and show the bad guys who's the 'King of the Jungle'!
Forum Thread: Banana Kong Blast (by FDG Entertainment)
---
Battle Hunters ($4.99)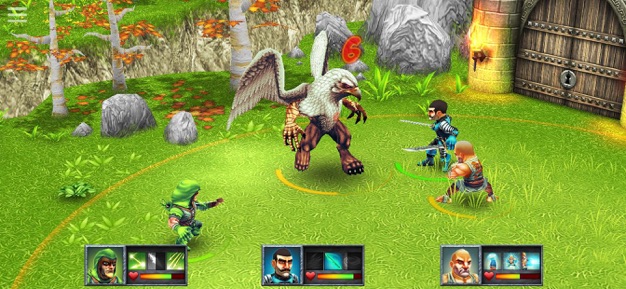 iTunes Description
The Kingdom is in danger, and the oldest and wisest wizard in the land is the only power holding a nameless villain at bay. Three heroes set out to find the Old One and aid him in his battle against this mysterious terror, with help from a host of powerful warriors who join the quest to defend the land.
Forum Thread: Battle Hunters (by Phase Two Games Pty. Ltd.)
---
Chogue (Free)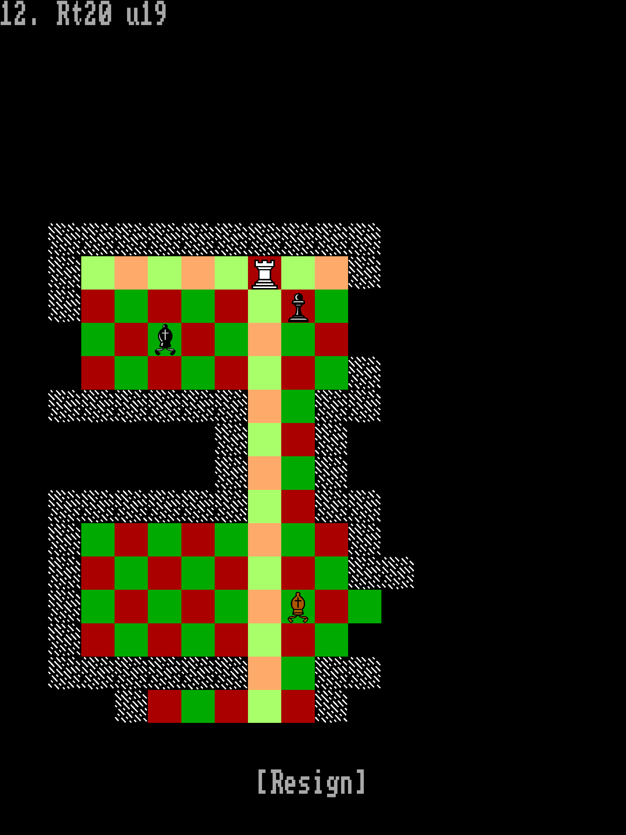 iTunes Description
Chogue is a hybrid game created out of two masterpieces, chess and Rogue, by Jonathan Lessard and Pippin Barr. Throughout its design and development we followed the (fairly) strict rule of making decisions that meant Chogue corresponded either to chess or to Rogue in each of its elements, from its spatial layout (Rogue) to its movement style (chess) to its combat system (chess) to its overall gameplay structure (Rogue). The result is a game that is as least as good as Rogue and chess put together. If not better than that.
Forum Thread: Chogue (by Pippin Barr & Jonathan Lessard)
---
Club Soccer Director 2020 (Free)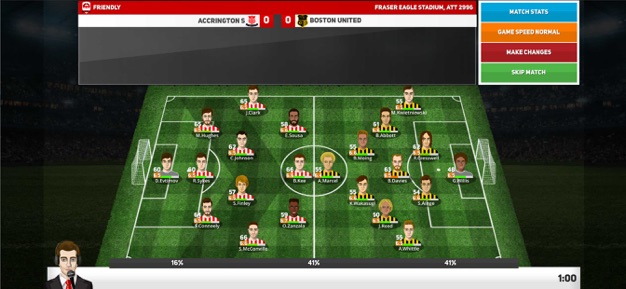 iTunes Description
Take control of a Real Soccer Club in Club Soccer Director 2020

This is the game that puts you in charge of the whole club. Create the club the way you want it, set the club philosophy and hire the manager and his team to play the way you want.
Forum Thread: Club Soccer Director 2020 (by Go Play Games)
---
Farm Punks (Free)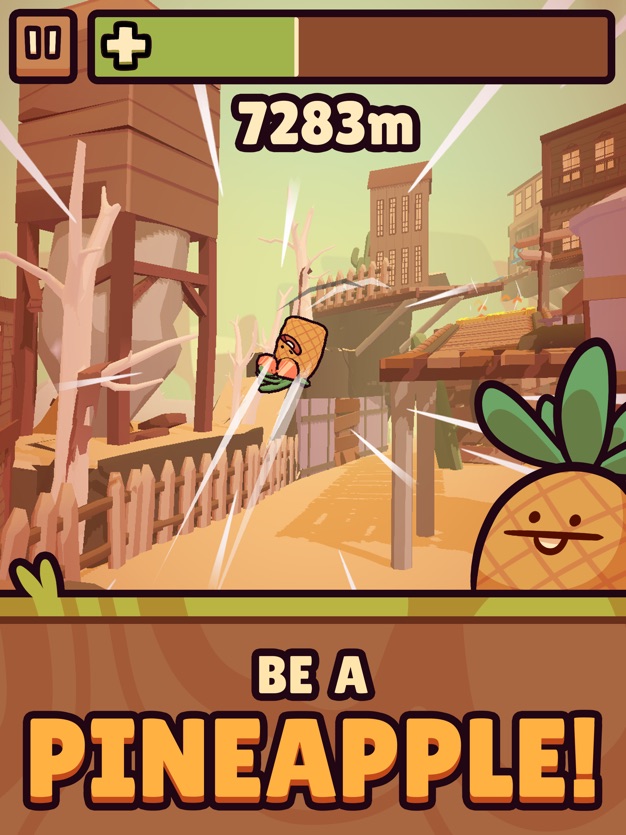 iTunes Description
NOT YOUR ORDINARY FRUIT FARM…

Grow a cow, fly a spaceship, do sweet tricks, and sell an apple for a billion dollars – you've never farmed like this.

LAUNCH FROM THE FRUIT CANNON AND ROLL YOUR WAY TO RICHES!

Use simple swipe controls to launch your fruit down a diverse mountain landscape– the further you roll, jump and flip, the more money you'll make!
Forum Thread: Farm Punks (by Sleeping Giant/Noodlecake)
---
Gears POP! (Free)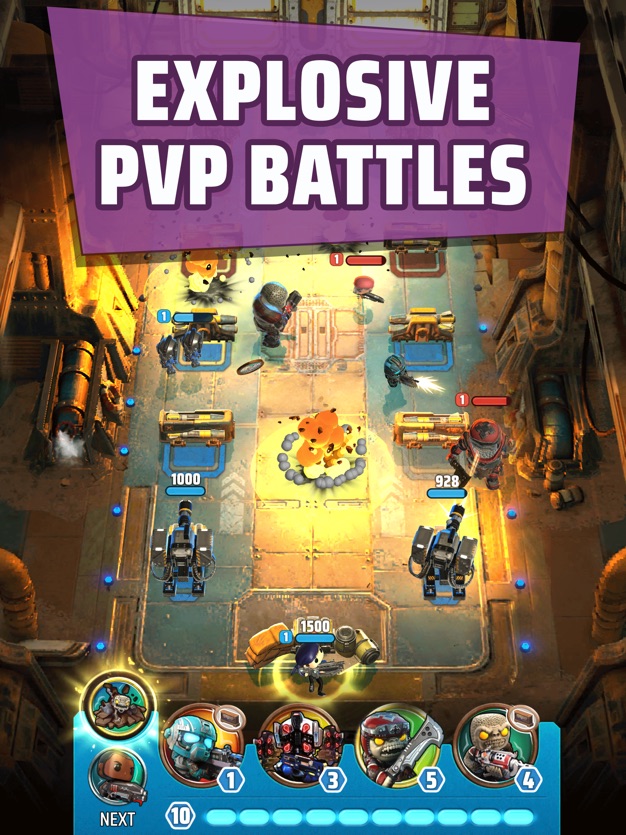 iTunes Description
Build the baddest squad and Pop into Battle! From the Gears of War universe comes a real-time multiplayer game featuring your favorite Gears characters in the style of Funko Pop!

Collect and upgrade your favorite Gears of War characters and lead them to victory in an epic real-time battle! Unlock Gear Packs for great rewards including the adorable Pop vinyl characters delivered in their Funko Box!
For the first time, mix your favorite Gears heroes and villains to build the baddest squad. Craft your winning strategy and take to the battle arena against the top players in the world.
Forum Thread: Gears POP! (by Microsoft)
---
GRIS ($4.99)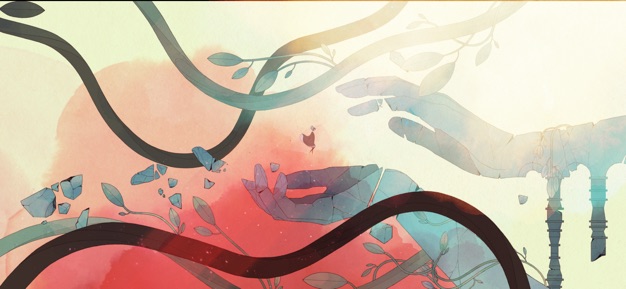 iTunes Description
GRIS is a serene and evocative experience, free of danger, frustration or death. Players will explore a meticulously designed world brought to life with delicate art, detailed animation, and an elegant original score. Through the game light puzzles, platforming sequences, and optional skill-based challenges will reveal themselves as more of Gris's world becomes accessible.
Forum Thread: GRIS (by Devolver Digital, Inc.)
---
Hot Wheels Infinite Loop (Free)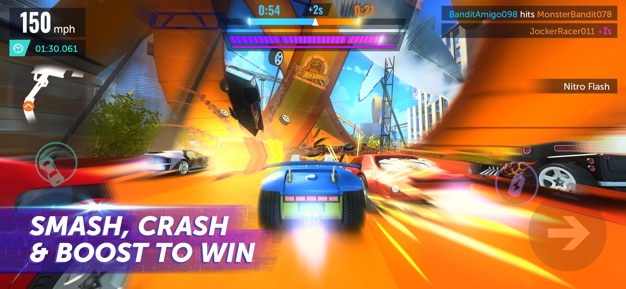 iTunes Description
Experience the insane challenges of real-time 8-player PVP racing while you smash, crash, and stunt your way to victory! Collect legendary Hot Wheels® cars like Bone Shaker™, Twin Mill™, Shark Bite™, Rodger Dodger™ and more while upgrading your fleet to compete in the ultimate racing league.
The year is 2068. Hot Wheels® has unveiled the most amazing car racing experience: The Infinite Loop – an all-new racing sport where extreme stunting, crashing, smashing, loops, and tricks make legends and dreams come true!
Forum Thread: Hot Wheels Infinite Loop (by Mattel)
---
Man Vs. Missiles: Combat (Free)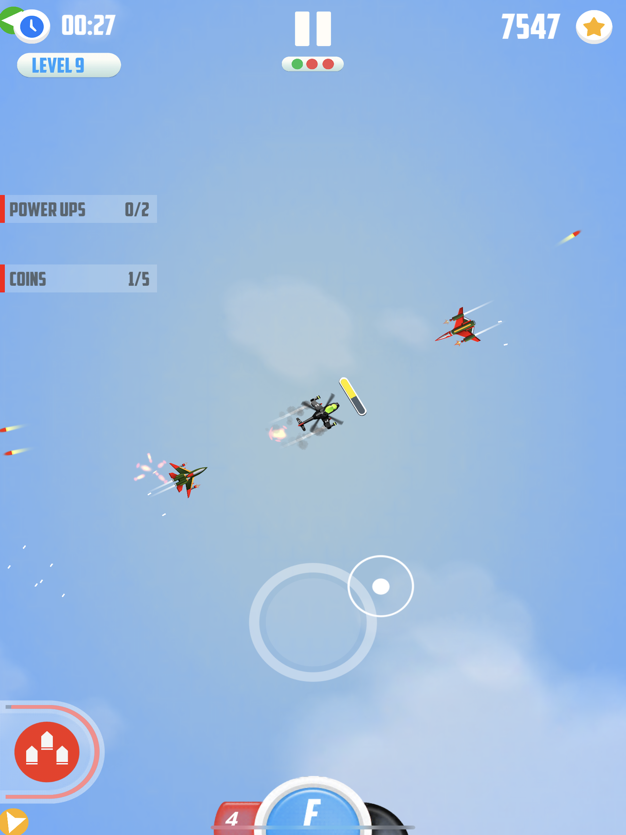 iTunes Description
Evade enemy Jets and fly your plane as long as you can before getting shot down!

If you have played Man Vs. Missiles, you have to download this, and if you haven't you need to find out what the craze is about!

So what are you waiting for! Download the game if you choose to accept this challenge of Man Vs. Missiles: Combat – Chapter 2!
Forum Thread: Man Vs. Missiles: Combat (by Spiel Studios)
---
Playbook: Stories with Choices (Free)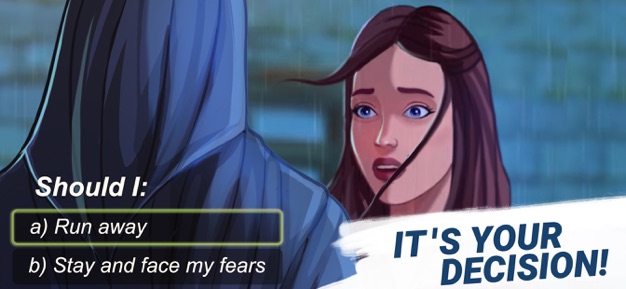 iTunes Description
Our team is bringing you a brand new interactive story game – Playbook! What makes us different is the fact that we're offering you a unique playing experience with REAL CHOICES and fun PUZZLE GAMEPLAYS. Instead of a simple tap-based visual novel, you will get compelling interactive stories about the supernatural, betrayal, love, and friendship which will take you to MANY DIFFERENT ENDINGS. Make decisions that really matter and along the way, find hidden objects, assemble torn pictures, look for differences between pictures, or pick a lock to open the secret drawer. The best collection of story games with choices is waiting for you! Download Playbook: Interactive Story Games today and enjoy a storytelling masterpiece.
Forum Thread: Playbook: Stories with Choices (by Midva Games)
---
Moonship (Free)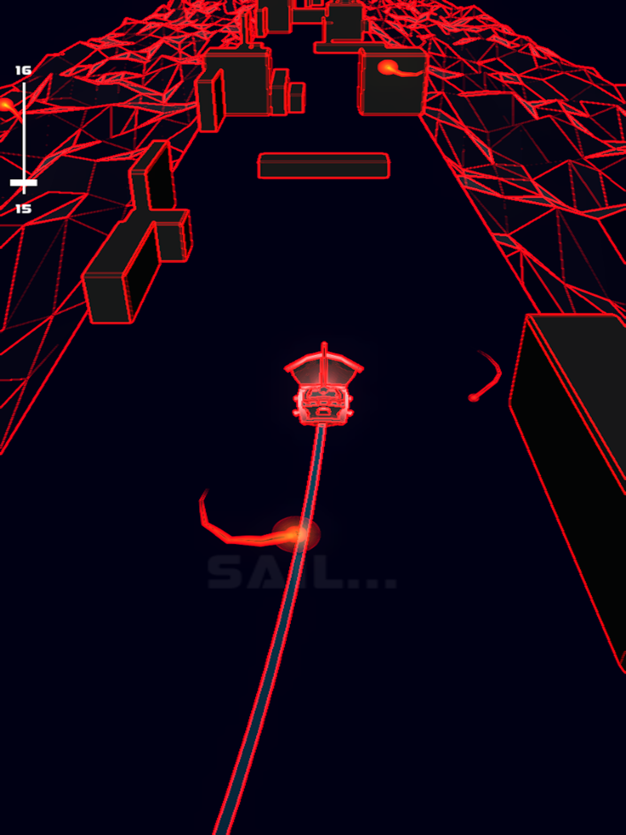 iTunes Description
SAIL THE COSMOS AND DIFFERENT MOONS
DASH THROUGH 45 LEVELS OF PURE FUN
AVOID MOVING HAZARDS AND HAMMERS OF DESTRUCTION
SHOOT YOU WAY OUT OF IMPOSSIBLE MAZES
AND FIND PATTERNS OF HOW TO ESCAPE!
Forum Thread: Moonship (by StayHeavyGames)
---
SENSES. (Free)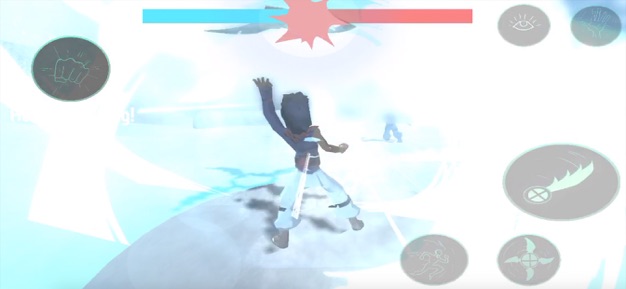 iTunes Description
Fight the evil and save the world from underworld Samurai assassins!
Fancy saving the world? How about possessing an obvious yet carefully concealed super power? "Senses: Ninja Games 2019" is all about the zest and thrill to fight the evil by deploying the ultimate fight battle skills available at your disposal. If you are a fan of interesting storylines, stunning powers and an overall action-filled game play, Senses is the perfect pick for you as an Adventure story game.
Forum Thread: SENSES. (Icuzo LLC)
---
Spin A Stick (Free)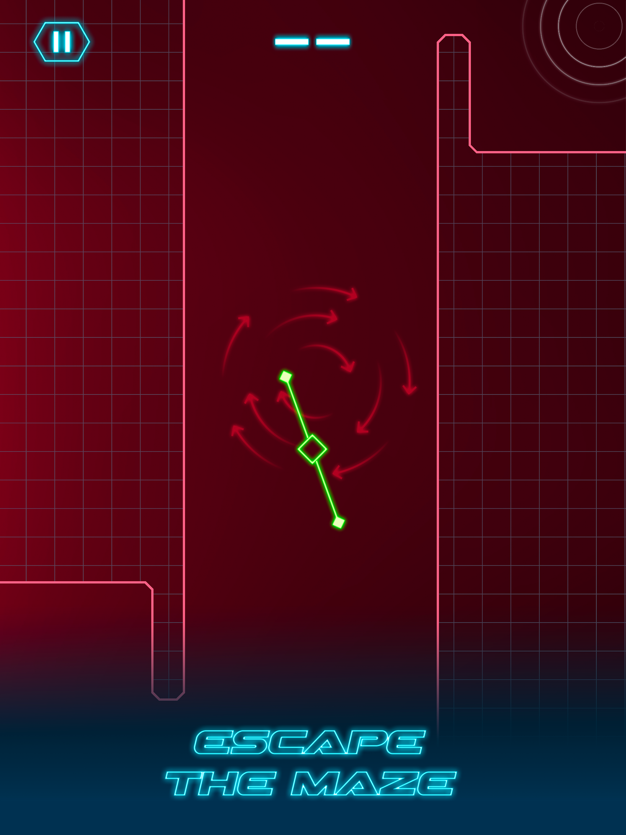 iTunes Description
Spin-a-Stick is a maze puzzle game with a twist. Just swipe your finger and guide your spinner thru levels to find a way out.

Press and swipe anywhere to move.
Avoid hitting anything.
Go to the portal!
Forum Thread: Spin A Stick (by Digital Melody)
---
Titan Conquest (Free)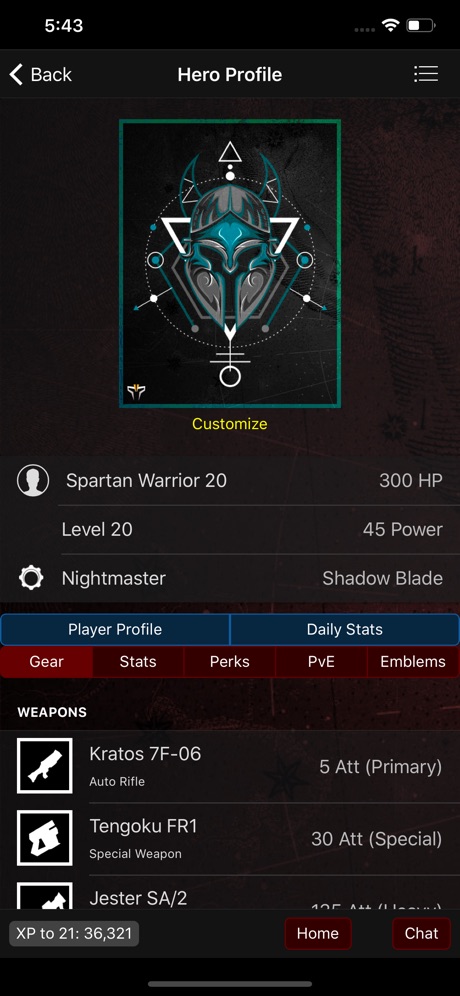 iTunes Description
A light-weight, mobile, text-based, futuristic Mythology-themed RPG. Create your Hero, explore, battle enemies, find loot, get gear and more!

The year is 2378. The gods of Olympus have returned to our universe and have challenged Earth. In order for Earth to continue to exist, the finest Heroes from every corner must face a legion of Titans across the galaxy and, ultimately, face the gods to prove their might. Create your hero now, and help Earth conquest over the Titans!
Forum Thread: Titan Conquest (by The Trident Group)
---
Toilet Ninjas (Free)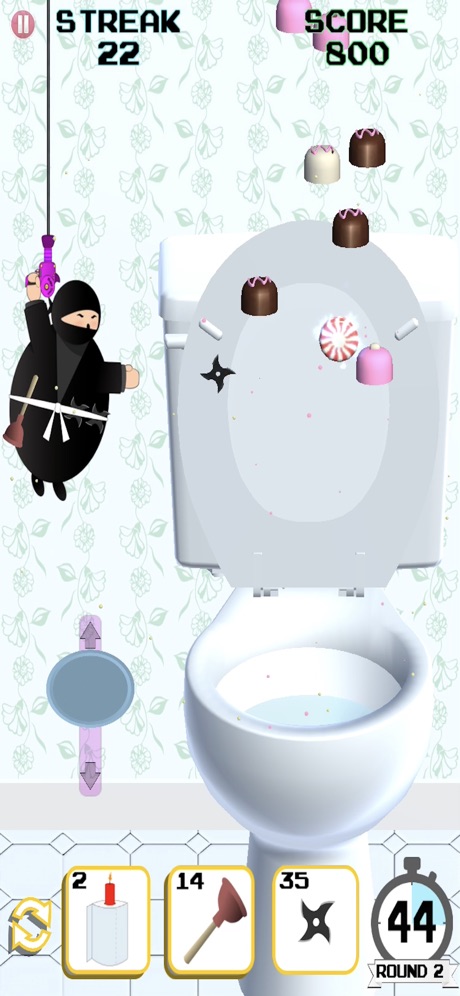 iTunes Description
There's no time to waste! You have 60 seconds per round to use your Ninja's arsenal to prevent the candy from clogging the toilet. Can you make it to the end and become a Master Toilet Ninja?
Forum Thread: Toilet Ninjas (by Nutzo Alfonzo)
---
Tombshaft (Free)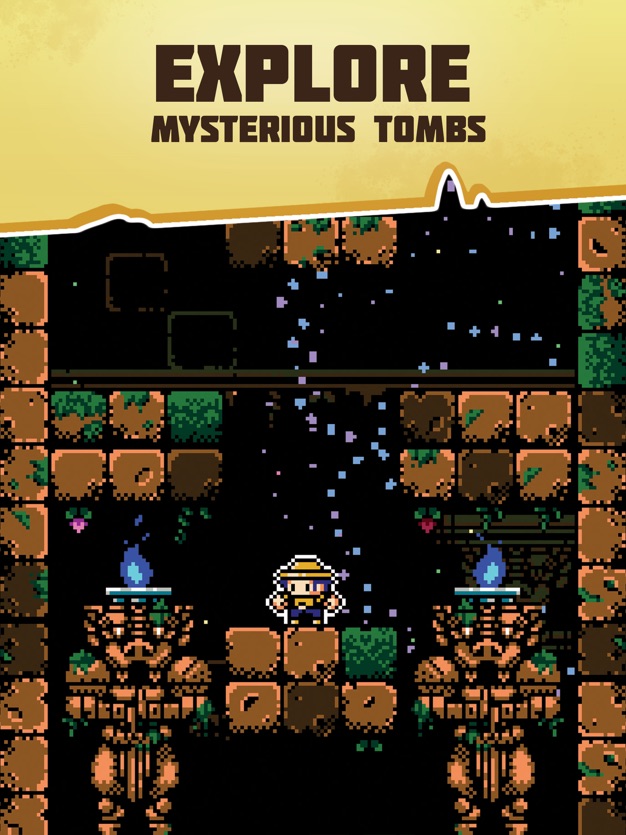 iTunes Description
Descend to explore ancient tombs filled with dangerous creatures and traps. You are on a mission to find hidden treasures. Spot the genie along the way to give you mysterious powers. Collect as many coins as possible to unlock more characters with unique abilities!
Forum Thread: Tombshaft (by Lucky Kat Studios)
---
Type II ($5.99)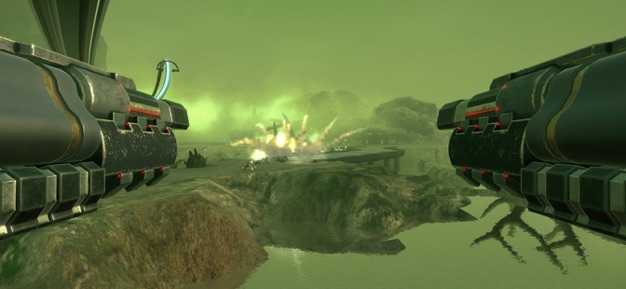 iTunes Description
Take control of an automated defense systems protecting planets 40 light years away from Earth. Type II refers to Type II civilization on a Kardashev scale.
Forum Thread: Type II (by Stepan Mynarik)
---
while True: learn() ($4.99)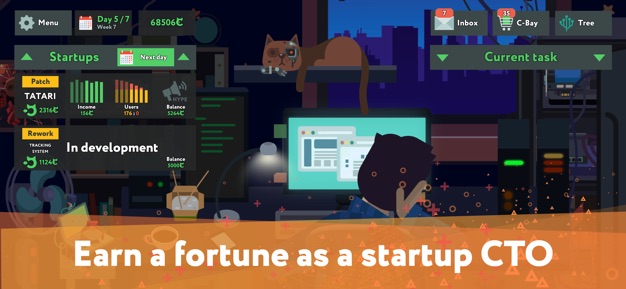 iTunes Description
while True: learn() is a puzzle/simulation game about even more puzzling stuff: machine learning, neural networks, big data and AI. But most importantly, it's about understanding your cat.

In this game, you play as a coder who accidentally found out that their cat is extremely good at coding, but not as good at speaking human language. Now this coder (it's you!) must learn all there is to know about machine learning and use visual programming to build a cat-to-human speech recognition system.
Forum Thread: while True: learn() (by Luden.io)
---