Civilization VI (Free) pretty much shocked us all when it arrived on the App Store for iPad last year. Read Eli's review of it here. Aspyr has been great with post launch support adding various DLC packs. A lot of gamers on mobile own only an iPhone and no iPad so there was always a question of if things could be squeezed into the smaller iOS display. Aspyr Media has somehow managed that and we now have the full Civilization VI experience on iPhone as well as iPad.
The iPhone version is available as a free update to the iPad version. The game is now universal on iOS. I was wondering how Civilization VI Would play in handheld on Switch and I guess I now know how that was managed. Given that we still have no idea if the Rise and Fall expansion is hitting either Switch or iOS, it is likely they are a similar build just like Fortnite. Keep in mind that you might need to do some tinkering if the game doesn't run at native resolution on your iPhone. It is likely this will work on iPhone as well.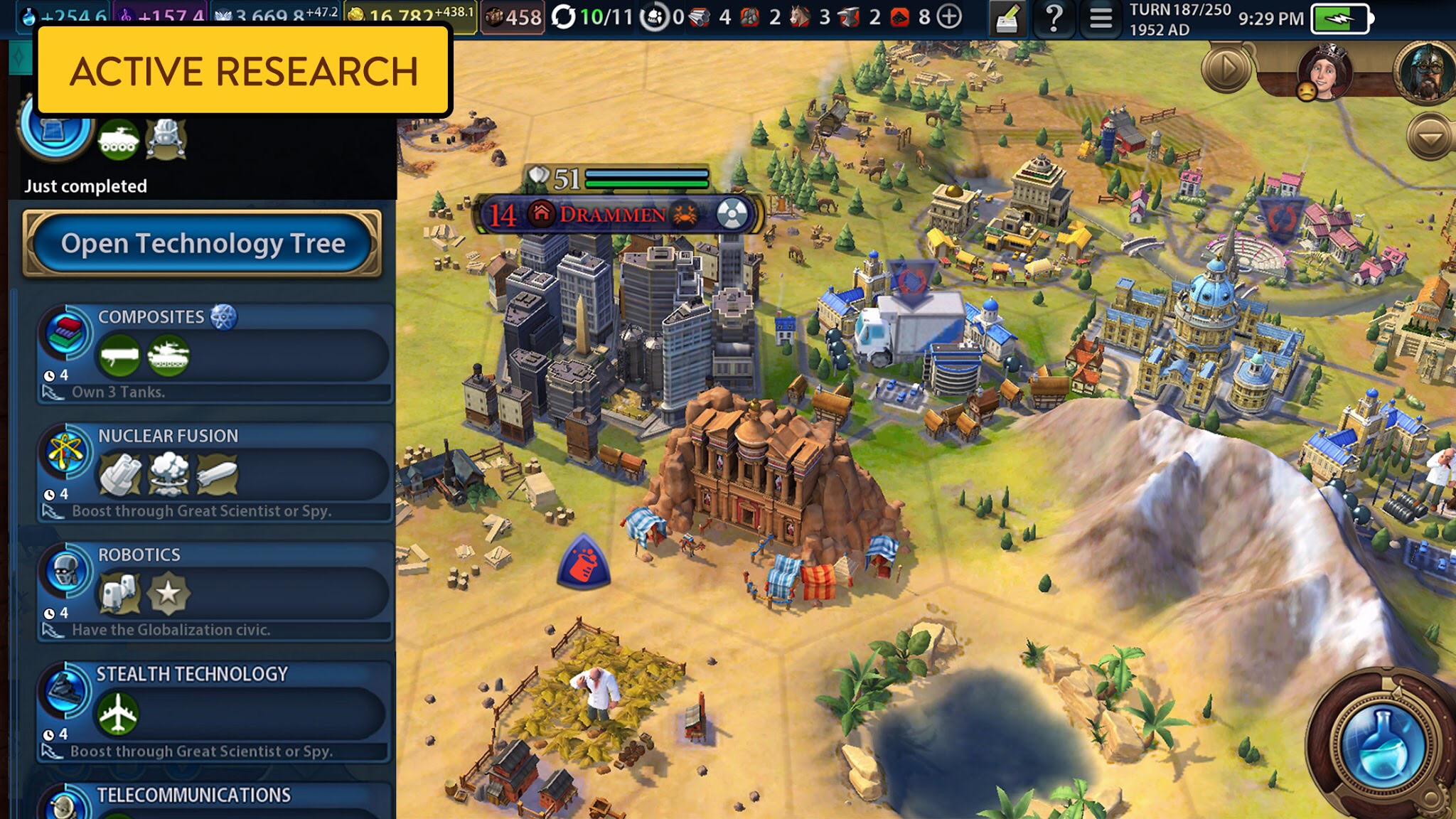 I can't wait to check this out on the iPhone. If you're curious to check it out, you will need an iPhone 7 or 7 Plus, iPhone 8 or 8 Plus, iPhone X, iPad Air 2, iPad 2017, or any iPad Pro and later to play it on iOS. To celebrate the iPhone version, Aspyr Media has put the iOS game on sale at 60% off. This makes the one time unlock in app purchase just $23.99. It has been this low before, but it is never late to pickup one of the best iPad ports out there for a discounted price. This offer is valid until October 16th at 11:59 p.m. PDT. The update for this is rolling out across the App Store.