I don't think I'll forget the end of 2017 for iOS gaming ever. We saw some unexpected and superb releases one after the other hit iOS but nothing comes close to what Aspyr Media released. They brought 2K and Firaxis' Civilization VI (Free) to iPad and went all the way. Civilization VI on iPad isn't a mobile version or a spinoff. It is the full game for iPad and it also asked for the full AAA console and PC game price with the $59.99 unlock. Ever since release, Aspyr has been updating it with various fixes and adding the DLC available in the PC version slowly. In fact we've seen an update each month more or less recently but the latest update isn't just about adding more DLC.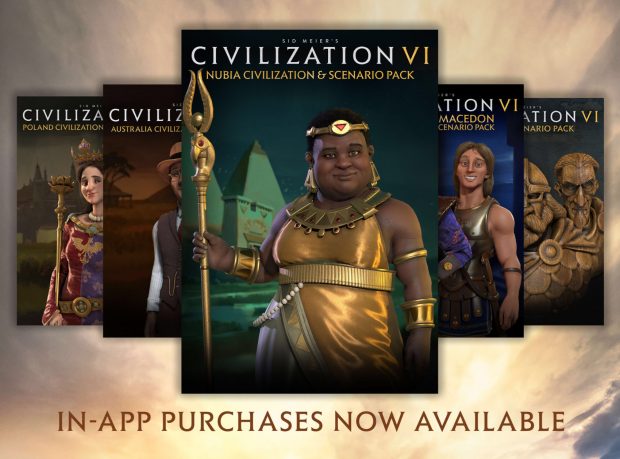 The PC release saw quite a few updates to features and enhancements to the core gameplay post launch and now the Summer and Fall 2017 update changes from desktop are available on iPad. This is a big deal because it includes new features like an updated combat preview and updates religious lens. The diplomacy screen has also undergone improvements along with trade routes and new relics have been added. Norway, Spain, Scythia, Kongo, Greece, France have also seen leader changes with various balance changes to buildings and districts. This is the kind of update I love seeing for ports of games I enjoy on PC or consoles that see mobile ports.
On the actual new content for purchase front, this update brings the Nubia Civilization and Scenario pack via an in app purchase. This is available to anyone who unlocked the full game which is still free to try for a generous 60 turns. Eli's glowing review of the game at launch is here. If you think $59.99 is too much for a full blown PC AAA strategy game on iPad, there's some good news because the full game unlock (not including DLC) is 50% off right now. Even if you don't plan on buying the unlock, you should check out the full blown Civilization VI on iPad.