Nintendo's Dragalia Lost (Free) recently launched in a few countries worldwide on iOS and Android and the first event for it has just begun. The Summon Showcase has just begun and is on until October 16th at 10:59 PM (PT). This event has an increased appearance rate for the featured adventurers, dragons, and wyrmprints. The real draw of the event are the freebies. If you're curious about how the game is doing compared to Nintendo's other mobile releases, read this.
Lily and Leviathan are the featured summons alongside the Tough Love wyrmprint. This event also sees the Loyalty's Requiem raid event begin. This allows up to 4 players (with up to 16 adventurers in total) battle together in an event quest to take on the flame raid boss. You will also have a chance to add Celliera to your group if you increase your friendship with her during the event.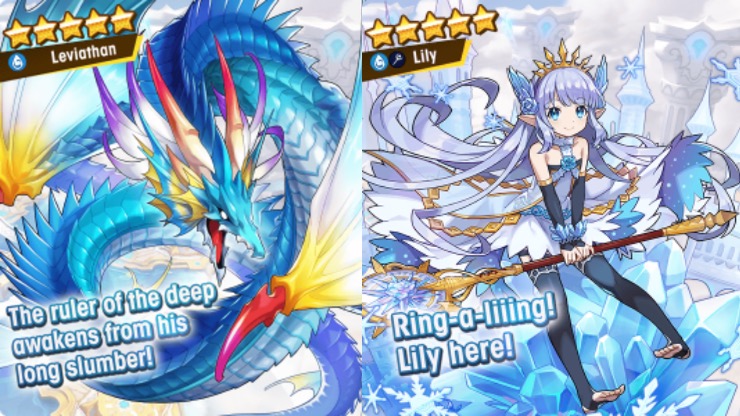 Since this is the first event for Dragalia Lost there is a nice gift for all players who login during the event. This gift is availabel until October 14th at 10:59 PM (PT). The gift includes a generous Tenfold Summon Voucher, Quality Honey (x3), and Blessed Ethon Ashes (x6). Even if you don't plan on partaking in the event, make sure you login to get the summon voucher for sure. The event will also require a data download when you boot the game up. If you get annoyed with this like I do, make sure you go into the options and do a batch download whenever you remember. This will save time in the future.
Dragalia Lost is free to play on iOS and Android Read our review of it here. Remember when I praised the soundtrack? Someone on Reddit made a Spotify playlist for a few songs from DAOKO that are in the game.