Welcome to your SwitchArcade Roundup for October 3rd, 2018. It's your Switch friend who plays his games to the "Max", Phil here with another roundup of Switch news! Today I have a re-marker-able (ha, I'm so clever) Game of the Day, as well as impressions on Mega Man 11 for everyone. There are also some games ending their discounts tomorrow, so check out the Sales section of the SwitchArcade Roundup for that. For now, let's start with the Game of the Day.
Game of the Day
Max: The Curse of Brotherhood ($14.99)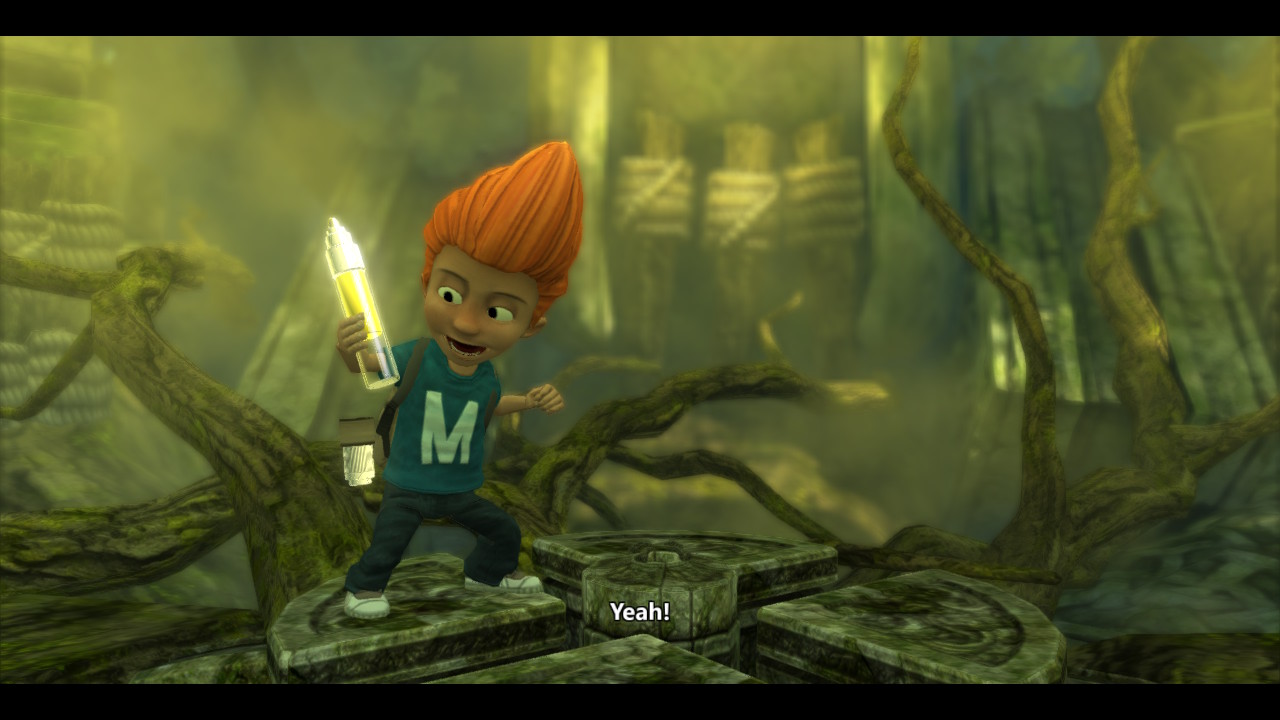 Puzzles and platformers… They go together like pineapple on a pizza. Okay. Bad example. But, puzzles and platformers go together well, is my point. Max: The Curse of Brotherhood stars Max, who wishes his brother would disappear. His brother does just that… immediately. Now, THAT'S service! As his brother gets pulled into another world, Max quickly snaps out of his poor judgment and leaps right in to the portal. With his mystical, magical marker that grants him the ability to draw a variety of objects within, Max sets off to save his brother in the harsh and unforgiving world of the game.
Unlike its predecessor, Max and the Magic Marker, which debuted on the less than stellar WiiWare service for the Nintendo Wii, Max: The Curse of Brotherhood doesn't freely allow you to draw whenever and wherever you want. While this might seem more limiting than the previous game, it actually helps in creating a more streamlined experience while still offering challenging puzzles that players will need to assess each situation smartly.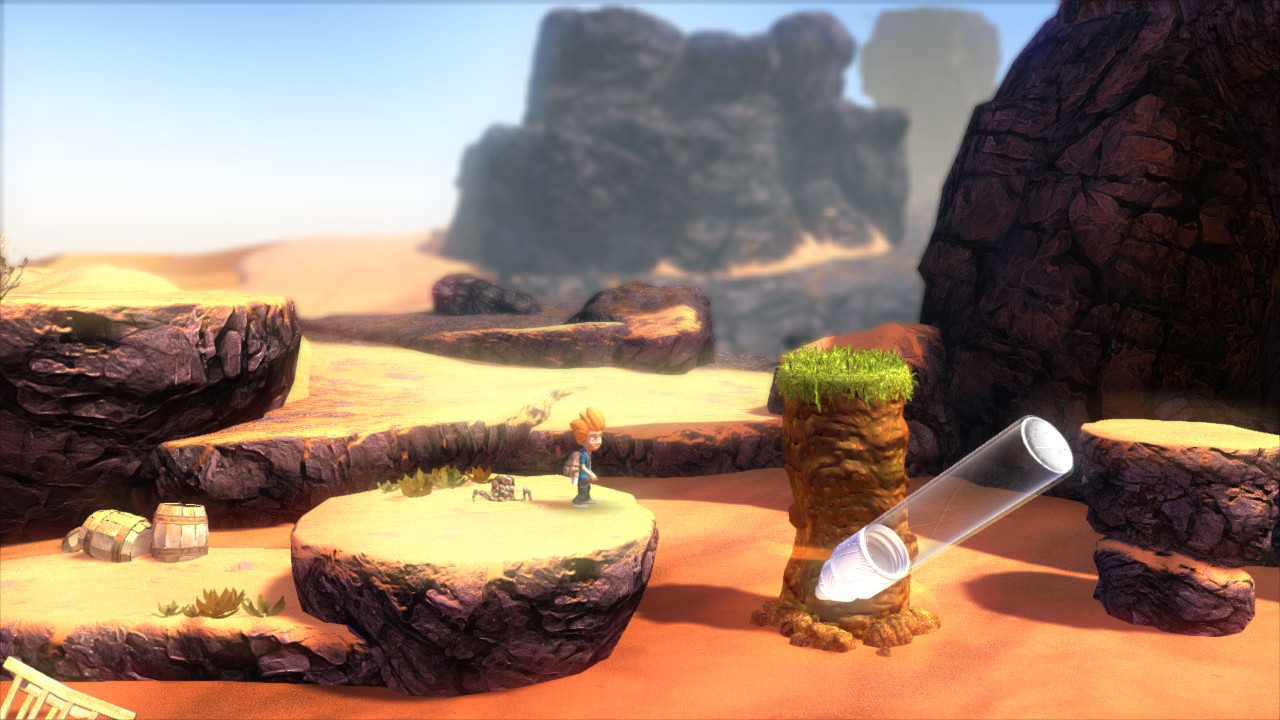 In Max's latest, all levels have special points where you can draw things from. Different colors mean different effects. An orange aura coming from the point means you can rise a pillar from the ground there. A green aura means you can draw a vine, whereas a blue aura allows you to draw a flow of water to launch objects as well as Max in the air. The combinations of things you can draw are usually plentifully utilized in the game, but thankfully, each chapter introduces one new game mechanic at a time so you're never overwhelmed. Instead, you're given a helpful interactive tutorial showcasing various ways you can use things like pillars and vines. While it's pretty easy to know that rising a pillar from the ground can get Max to higher platforms he otherwise couldn't reach, Max: The Curse of Brotherhood also teaches how you can attach vines to pillars as a means for Max to grab on to said vine and shimmy across it to another destination.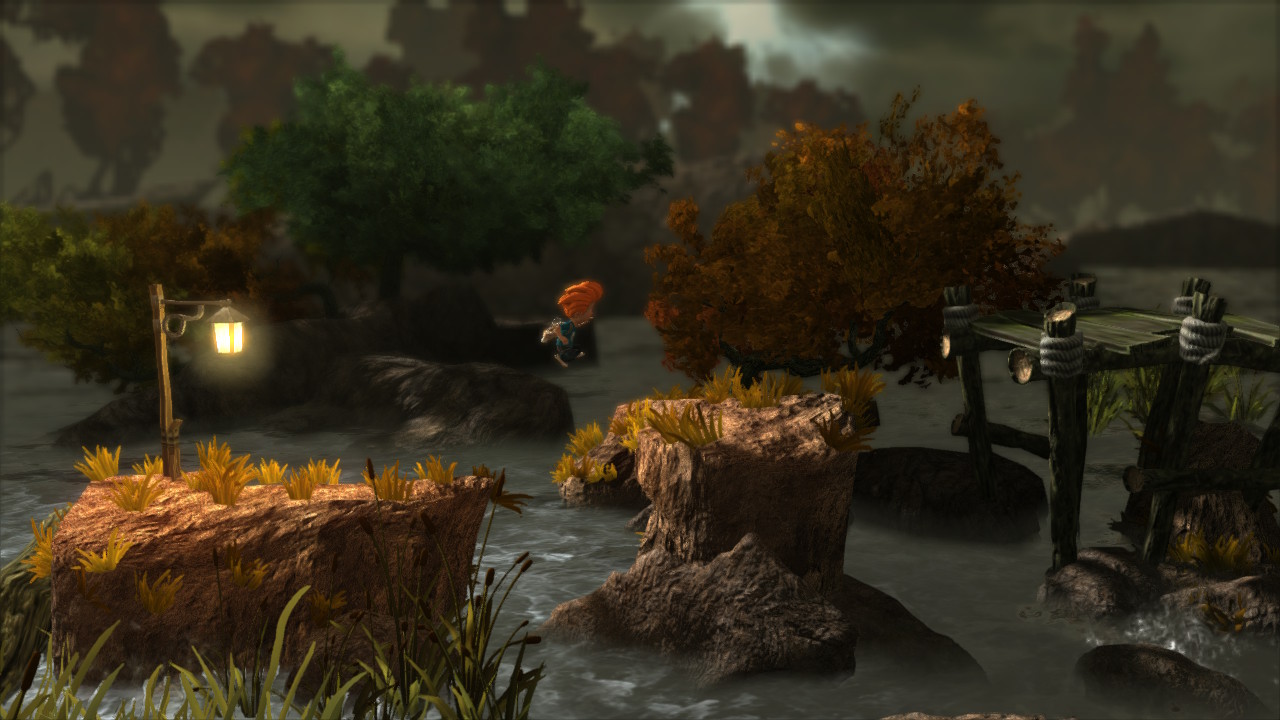 All in all, Max: The Curse of Brotherhood took me about 6-7 hours to complete, and that was with destroying all the "Evil Eye" plants hidden and placed in precarious positions in levels, as well as collecting all 18 pieces of a broken amulet. Though, there's really no real reason for doing this besides game longevity, as these "collectibles" were originally put in the Xbox One version just for achievement purposes. That said, for $15, you'll get a solid puzzle-platformer with occasionally wonky and random physics but consistently good times.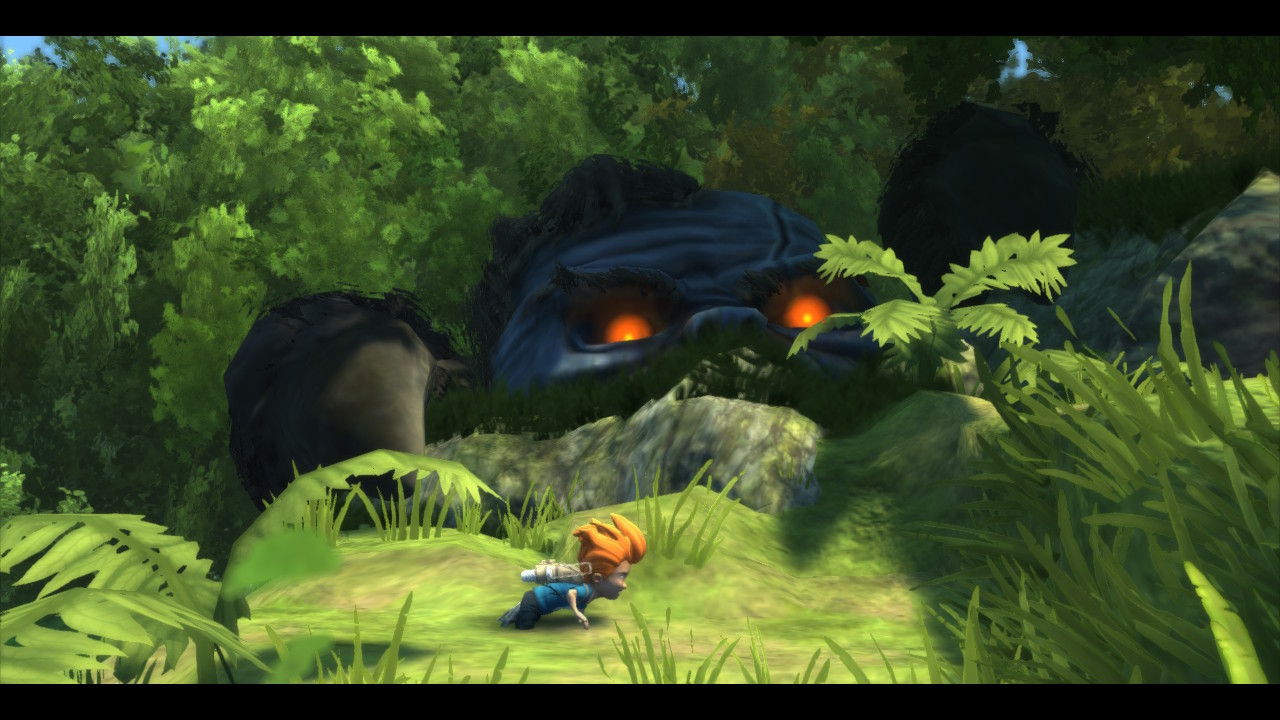 Mega Man 11 ($29.99) Impressions
As I mentioned during the opening to yesterday's SwitchArcade Roundup, I find the Mega Man series–the entirety of it, not just the Classic series–to be one of my favorites in gaming. I was beside myself when an eleventh numbered game following the Classic series formula was announced, and it wasn't yet another retro revival in an 8-bit style. Instead, Mega Man 11 is a bold new entry in the long-running Classic series that features a fresh mechanic front and center that changes how players will experience a Mega Man game.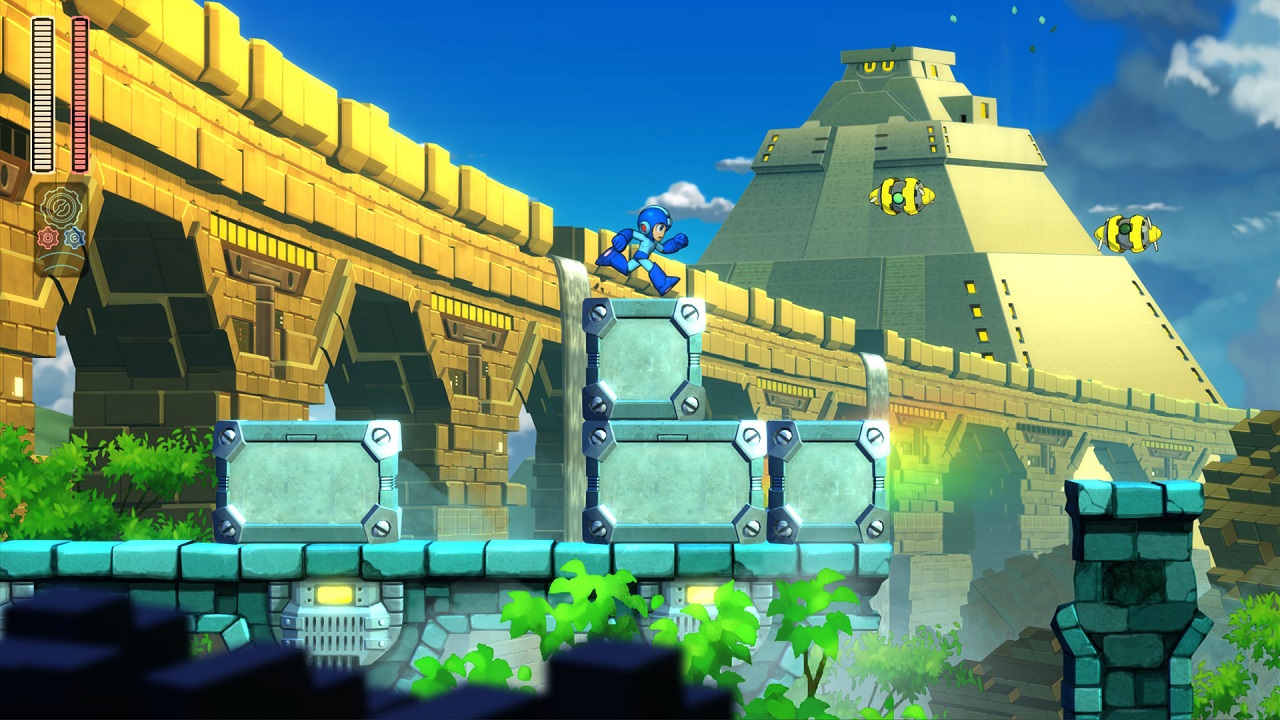 The Double Gear system is not only a fresh mechanic, but it's also highly worthwhile. With a press of a shoulder button, Mega Man can either enter a slow-motion mode where he can more easily dodge attacks while also shooting more Mega Buster blasts at foes, or he can supercharge his attacks. However, too much reliance on a given Double Gear boost at one time results in Mega Man's systems overheating. This makes him incredibly vulnerable to attacks and himself weaker in general for a short period of time.
For example, in Torch Man's stage on several occasions, a wall of fire pursues from behind. Mega Man must rush through an obstacle course of enemies and platforms in front of him, sometimes even needing to double-back, to avoid the wall of flames. If that wall touches him, it's an instant death. Using the Speed Gear slows down time to enable Mega Man to make the necessary jumps and maneuvers required to get through [relatively] unscathed… or at least without his Mega Butt getting cooked.
Levels themselves are a bit long in Mega Man 11–perhaps the longest in series history, despite being all linear affairs. A problem with this, however, is the limited amount of checkpoints provided. It absolutely sucks to make a significant amount of progress, die just before a checkpoint in a lengthy level (and it's usually ALWAYS one of the level's most challenging spots), and have to do several minutes of level all over again. It occasionally made me lose motivation to keep playing a given level.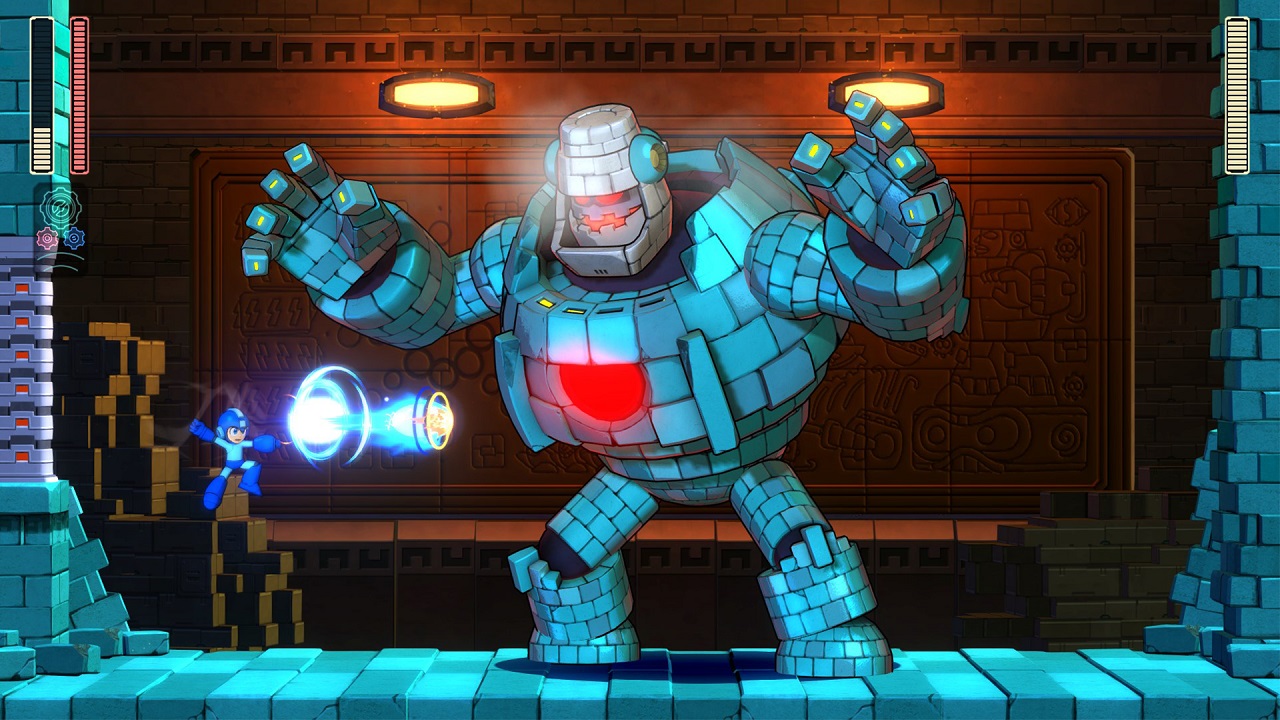 That said, there are some things that make Mega Man 11's challenge less obnoxious. There are multiple difficulties, which change how many lives Mega Man starts with after each game over, alters enemy and boss patterns, and affects how much damage both Mega Man takes and how much enemies can receive before dying. I played on Normal (the second hardest difficulty), and Mega Man 11 definitely knocked me down a few pegs, as someone who has played and beaten most Mega Man games before.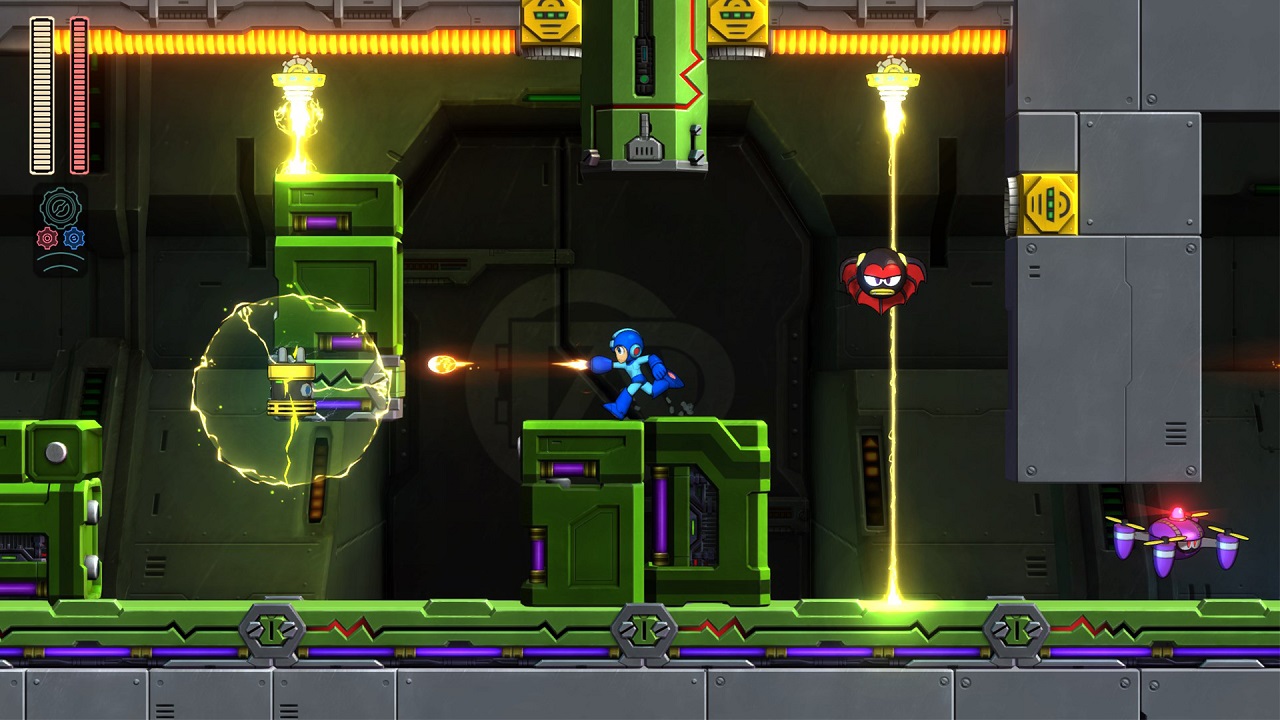 Is Mega Man 11 worth picking up and checking out? Between its excellent level design, solid lineup of bosses (one of my favorite series of Robot Masters in Mega Man history), a remarkable and enjoyable presentation, tight controls, and a new mechanic within the Double Gear system that brings something fresh and worthwhile to the Mega Man series, Mega Man 11 is definitely a game that both veterans of the Blue Bomber and newcomers alike can enjoy.
News
Splatoon 2 is getting a special Splatfest event for Halloween
BOO! Things are going to get a little bit kooky and spooky in the world of Splatoon 2 because from Friday, October 19th to Sunday, October 21st, Splatoon 2 celebrates Splatoween. What is Splatoween, you ask? It's a special Splatfest event where participants will be able to pick a side: trick or treat, and then battle all weekend long to earn enough wins and points for their side to be declared the victorious team.
However, you might think that's not all that different than a usual Splatfest, and you'd be right. This time around things are changed as you'll play in familiar Splatoon 2 multiplayer stages but with a spooky, eerie, haunted, creepy (running out of synonyms for "spooky" here) twist. On October 5th, four Halloween masks will be handed out like candy to rabid trick-or-treaters from a special Nintendo Switch News channel post to further get you in the Splatoween mood.
Get ready to get spooky because #Splatoween is coming to #Splatoon2! This special #Splatfest asks you to pick a side: Trick or Treat? The eerie event runs from Friday, 10/19 at 3pm PT, to Sunday, 10/21 at 3pm PT – 48 hours total! pic.twitter.com/UEjuN5dHRH

— Nintendo Versus (@NintendoVS) October 3, 2018
Three new NES games head to Nintendo Switch Online subscribers on October 10th
While it's not exactly new news which games are coming to Nintendo's NES Switch Online lineup of games this month–NES Open Tournament Golf, Solomon's Key, and Super Dodge Ball–what IS new news is when they're launching on the service. The scheduled day for that is October 10th, exactly a week from today. Remember that as long as you have an active Nintendo Switch Online subscription, you have the ability to play these games without any other strings attached. Of these three games, which are you most looking forward to playing?
The #NES fun doesn't have to stop! More NES games are coming to #NintendoSwitch. NES Open Tournament Golf, Solomon's Key, and Super Dodge Ball will be available with a #NintendoSwitchOnline membership. Subscribe now and start playing on 10/10! https://t.co/ZPh215YNeT pic.twitter.com/UdxOf7TGnM

— Nintendo of America (@NintendoAmerica) October 3, 2018
Stardew Valley's multiplayer update for Switch moves ever close to release
Development is complete for the long-awaited multiplayer update for Stardew Valley on the Switch. It now faces the rigors of Quality Assurance (good ol' QA!) testing to make sure the only bugs in the game are the ones potentially feasting on your crops and flowers. QA is one of the final steps necessary for the developer to get the update live for the Switch version. If you've yet to start tending to your own customizable farm, will this new, upcoming update entice you to finally do so?
The Stardew Valley multiplayer update for Nintendo Switch is now in QA. Will let you all know ASAP when more concrete info becomes available!

— ConcernedApe (@ConcernedApe) October 2, 2018
Overcooked 2 receives a new DLC update today
Do you know what I like with my surf? Some turf! Overcooked 2 gains some new content today in the form of the Surf 'n' Turf DLC. Contained inside this package of downloadable delights are 12 new story levels with beach bummin' in mind, a duo of new recipes, and a trio of new chefs. You can chow down on all of this bite-sized awesomeness for $5.99. Surf's (and turf's) up!
Fast-paced futuristic racing game Xenon Racer prepares to speed onto the Switch
From publisher Soedesco and developer 3DClouds is a brand-new arcade racer taking place in the not-too-distant future–2030 to be exact. It's Xenon Racer. While currently without a release date, Xenon Racer will be playable in the developer's hometown of Milan, Italy for a special weekend gaming event, as per Gematsu. If the developer 3DClouds sounds familiar to you, it's because I wrote some impressions pertaining to one of its games, All-Star Fruit Racing, last month. While the genre is the same, the vibe of Xenon Racer is most definitely not as cartoon-ish as what All-Star Fruit Racing offered.
New Releases
True Fear: Forsaken Souls – Part 1 ($9.99)
If Splatoon 2's Splatoween isn't the kind of event that puts you in a frightful mood, perhaps Digital Lounge's True Fear: Forsaken Souls – Part 1 is. This point and click adventure game aims to scare and chill you to your very core. If you're not so sure about that claim, then why not try the demo available on the eShop before you take the plunge into darkness and realize what "true fear" really is.
Sales
Sales Ending Tomorrow, Thursday, October 4th
Bouncy Bob ($0.99 from $4.99 until October 4)
Chameleon Run Deluxe Edition ($3.59 from $5.99 until October 4)
Cycle 28 ($4.89 from $6.99 until October 4)
Dimension Drive ($9.74 from $12.99 until October 4)
Earthworms ($4.99 from $7.99 until October 4)
Green Game: TimeSwapper ($1.49 from $2.99 until October 4)
Hacky Zack ($4.99 from $9.99 until October 4)
Hollow ($1.99 from $19.99 until October 4)
Hyper Sentinel ($6.49 from $12.99 until October 4)
Millie ($0.49 from $4.99 until October 4)
Oceanhorn: Monster of Uncharted Seas ($9.99 from $14.99 until October 4)
Red Game Without a Great Name ($1.49 from $2.99 until October 4)
Spectrum ($5.99 from $11.99 until October 4)
Super Volley Blast ($8.49 from $9.99 until October 4)
The Way Remastered ($2.99 from $14.99 until October 4)
Violett ($0.99 from $9.99 until October 4)
Wizard of Legend ($13.59 from $15.99 until October 4)
Zombillie ($0.49 from $4.99 until October 4)
Thanks for joining me for another edition of the SwitchArcade Roundup. I'm always interested in your thoughts on these roundups, so hit me up with a comment below or tweet at us. Until next time, keep your Joy-Cons charged and your Switches loaded with great games!