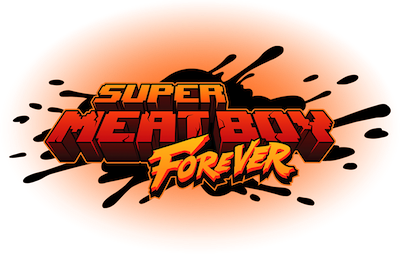 Super Meat Boy developer Team Meat have a pretty contentious relationship with the world of mobile gaming. In March of 2009, they released a pimple-popping game called Zits & Giggles, basically to make fun of how stupid they thought mobile gaming was. Then as an experiment, they raised the price of the game to $15, and then $50, and then $299. They noticed that each time they raised the price, more people were buying the game, so they continued to raise the price until it reached the $400 mark. The following year, in a now famous rant at GDC 2010, Team Meat's Tommy Refenes trashed the iPhone App Store and its users, saying that "the people you're selling games to on the App store, they're not necessarily gamers." Just a few days after that Apple pulled Zits & Giggles from the App Store.
He also likened iPhone games to the Tiger handheld gaming systems of the '80s and '90s, saying that when it came to the big AAA gaming brands appearing on iPhone it was "a way to sell a brand, just like the Tiger handhelds were." They hammered that point home by trolling iPhone gamers yet again and releasing Super Meat Boy Handheld which was literally a barely playable version of Super Meat Boy in the style of a Tiger handheld LCD game. Following the Zits & Giggles drama, in a now-removed follow-up blog post, Refenes also said "I have no intentions on doing anything for iPhone or iPad ever…I hate the platforms and I hate the stores."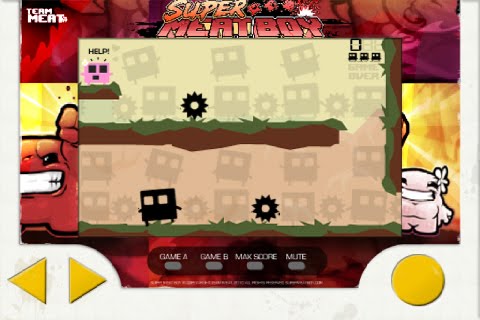 Well, as we all know now the App Store and mobile gaming has become a massive success. Of course there are mountains of crap games released every day, but for those who are willing to seek them out there are also some of the best gaming experiences around on mobile. Once it seemed clear that their hate for the platform was misplaced and there actually were quality titles and quality gamers wanting to play those titles, they quickly changed their tune, stating in early 2012 that "The next game will probably be iPhone. Probably."
That's really just where the fun begins, though, as following that was a rollercoaster of broken promises and never released projects. On April Fool's Day 2012, Team Meat announced Super Meat Boy: The Game for mobile. It was tough to take the announcement seriously given the day it was announced on and given their penchent for trolling their "fans" and mobile gamers in particular in the past, but it turned out that Super Meat Boy: The Game was indeed a real project. Not a port of their incredibly successful platformer Super Meat Boy, but rather a complete reimagining of the game with touch controls in mind.
In October of that year, following several updates on the development of Super Meat Boy: The Game, Team Meat announced an entirely new game called Mew-Genics, a cat lady simulator that they described as "a cross between The Sims and Pokemon with a sprinkling of Animal Crossing and a dash of Tamagotchi, but at its core the game really isn't like anything we've seen before." On New Year's Eve that year the game was confirmed to be coming to iPad, and in February they put the Super Meat Boy: The Game project on indefinite hold to make Mew-Genics their priority. There were several updates on the progress of Mew-Genics throughout 2013 before THAT game was also put on indefinite hold.
This brings us to August of 2014, just ahead of PAX Prime (aka PAX West) that year, when Team Meat announced yet another new game mysteriously titled A Voyeur for September. As it turned out, A Voyeur for September was just a clever anagram for their actual new game which was titled Super Meat Boy Forever. Super Meat Boy Forever was an auto-running version of Super Meat Boy with entirely new level designs and art. It essentially looked like what they had wanted to do with Super Meat Boy: The Game all those years ago. The team revealed a bunch more details for Super Meat Boy Forever in early September of 2014 and we haven't heard anything on the game since.
Until today, that is, when Super Meat Boy Forever was re-announced during Nintendo's latest Nindies Showcase as coming to the Switch in 2018. Not only the Switch though, as Team Meat also tweeted that the game will be heading to PC, PS4, Xbox One, and… that's right, iOS and Android. Here's the brand new Super Meat Boy Forever trailer.
So, as this painful look back at the history of Team Meat's games on mobile (or lack thereof, I should say) probably shows, I'm skeptical as all hell that Super Meat Boy Forever will actually make its way to mobile. They even state on the game's official website that "… at the time of this writing we don't even have the start of a mobile build of the game. We'll get there, but we're focused on making this game amazing and then we'll worry about bringing it to iOS/Android." They also answer to their self-imposed question of "iOS and Android? Gross. Is This a Terrible Mobile Game?" that "No. It's a console game that's being brought to mobile…not the other way around." which seems really strange as Super Meat Boy Forever was clearly announced for mobile more than 3 years ago. Oh well, we believe what we want to believe, I guess.
Don't get me wrong, Super Meat Boy Forever looks like a really cool game, but it would have been much more novel several years ago. Plenty of fantastic twitch platformers, both auto-running and traditional, have come along since Super Meat Boy's original release back in 2010. Its name recognition alone won't help it if it can't manage to bring something new to the table in the heavily oversaturated genre. That said, I'm willing to give it a fair shake, if it actually DOES ever come out. I've been burned too many times before by Team Meat. They're hoping to get Super Meat Boy Forever out sometime before summer 2018, likely on PC and consoles first with iOS and Android sometime after. Allegedly.