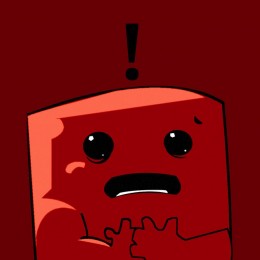 Since its announcement on April 1st of last year, a built-from-the-ground-up for iOS version of Super Meat Boy has been right near the top of my most-anticipated list. Then this past October, developer Team Meat announced a new project called Mew-Genics, which started as a Ludum Dare 24 game jam project but turned out to be so much fun that the two-man studio decided to go all the way with it and turn it into their next official release.
Unfortunately for iOS Super Meat Boy fans, development on that title would remain active but slowed down in favor of pushing Mew-Genics out the door, which originally sounded like it wouldn't be that long of a process. Well, as noted by Joystiq, it looks like Mew-Genics has taken on a life of its own, and Team Meat has officially stopped all development on Super Meat Boy for iOS until Mew-Genics is finished. The Mew-Genics development has ballooned not just because new features and ideas are cropping up, but also because the team has decided to re-do the entire game from scratch outside of Flash.
Mew-Genics was officially confirmed for an iOS release in December, and although most details are pretty vague its strange mixture of gene-mixing and cats has us intrigued to be sure. But it really hurts seeing it come at the expense of Super Meat Boy on iOS, especially as we approach the one-year mark of its official announcement.
Team Meat had been releasing weekly updates about Mew-Genics on its blog every "Caturday" for the past few months, but have stated there are only two more of those to come and then they'll be flipping the radio silence switch in order to hunker down and get the game finished. I'm all for that, because as much as I'd like to see what the heck Mew-Genics is all about I'm doubly excited to see what the developer's touchscreen take on Super Meat Boy turns out to be.
[Joystiq, Image via ShakaGod at deviantART]