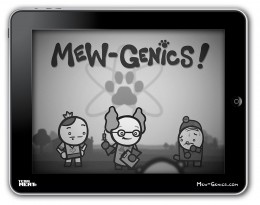 This past October when we first heard that Team Meat was putting the iOS version of Super Meat Boy on hold to focus on finishing and releasing a new project called Mew-Genics, we were bummed, but intrigued. Details are somewhat sparse on Mew-Genics, but Team Meat has been teasing bits of the game and its characters weekly since announcement, not coincidentally on every Saturday… or rather, "Caturday."
It appears to be something of a random cat generator, with a nearly endless amount of different kinds of cats that can be made, each with a plethora of different physical and personality traits. It sounded like something that would work just great on iOS and just before Christmas Team Meat confirmed on their blog with the above image that Mew-Genics would indeed be heading to Apple's App Store, among other platforms that are yet to be announced.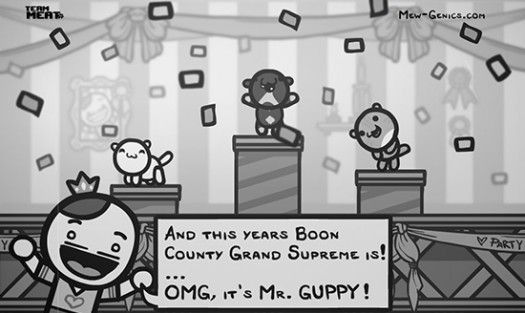 In their latest blog update, the developer hints that your created cats will be able to enter cat pageants, as you can see from the non-game artwork above, where they'll be judged on their various physical oddities like horns or forked tails. This seems like a pretty messed up game, but in a cool way. I'm sure we'll be hearing plenty more details on Mew-Genics in the new year.