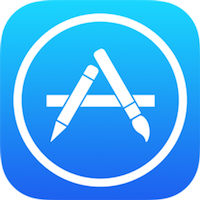 Apple's App Store (and many other digital storefronts, to be fair) hasn't always had the greatest reputation when it comes to quality control. Sometimes it's not really Apple's fault, like in the case of one company cloning a popular game with enough tweaks to make it not an exact copy and releasing it to the App Store. In those cases I don't expect Apple to be fully aware of every game concept ever invented, and generally the more egregious clones get publicly shamed by the community as a form of punishment. Not that that prevents the cloners from becoming rich in the meantime, but I digress. However, oftentimes there are situations where I blame Apple completely.
One of the most famous examples of what I'm talking about is when a fraudulent Pokemon Yellow was released on iOS. The game literally did not function past the title screen, and obviously used art assets illegally. It wasn't until it had reached the #2 overall position in the App Store charts that Apple finally pulled it from the store. Even before the explosion of popularity brought on by Pokemon Go (Free), the Pokemon name and Pikachu in particular (who was featured prominently in the fake app's icon) are among the most well-known brands around. Even if you didn't watch or play Pokemon in any fashion, chances are you've at least HEARD of Pokemon and would recognize that iconic yellow rabbit/cat/squirrel creature, no? So how exactly did that Pokemon Yellow get by Apple in the first place, and how did it manage to stick around long enough to nearly top the paid charts?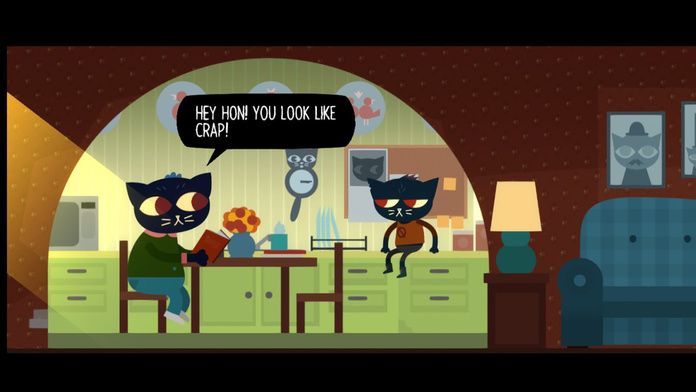 Well, that was more than 5 years ago, and surely things have improved since then, right? Not exactly. Over the course of the past several months or more, I've noticed a disturbing new scam app trend on the App Store. Developers (or sorry, "developers" I mean) have been yanking the screenshots from some of the most popular Steam games and attaching them to games they upload on the App Store with names that are identical or very close to those same popular games. The screenshots look legit, the names sound familiar, but once you've actually paid for and downloaded the game, what you get is far from what you were promised by the page in the App Store. Recently, this practice was on display in hilarious fashion thanks to the tweeting of Cabel Sasser, co-founder of Panic, Inc. who published Campo Santo's critically acclaimed video game Firewatch last year. This is Cabel playing through the awful clone New Firewatch which arrived on iOS a few weeks ago and has since been pulled.
And here's my LET'S PLAY of the [complete rip-off] iOS game, NEW FIREWATCH!!! Enjoy!!! pic.twitter.com/QuloTCTwxD

— Cabel Maxfield Sasser (@cabel) April 4, 2017
Of course having someone who is actually involved with the real Firewatch was helpful in getting the fake New Firewatch pulled off of the App Store, but what about all the others? A similar thing happened in January of last year when the dubious Minecraft 2 arrived in the App Store looking all official and tricking many people into downloading it thinking it was an actual sequel to Mojang and Microsoft's mega hit. Again, the attention that was brought to the clone also led to its fairly swift removal, but how the heck does something like that get through in the first place? Is it really possible there are people working in Apple's approval department that haven't heard of Minecraft?
And of course, there are plenty more examples. Back in December Carter had to issue a PSA warning that all versions of Totally Accurate Battle Simulator (aka T.A.B.S., an upcoming game from developer Landfall that's in alpha but has created a huge amount of buzz for its silly physics and hilarious YouTube videos) on the App Store were in fact fakes. In February, a scam version of another promising upcoming indie game called Astroneer was uploaded to the App Store and we had to issue another warning not to download it. The same "developer" who uploaded Astroneer had also uploaded a bogus version of Rust a few weeks prior, which is yet another popular PC indie game. The comments on our Astroneer post were filled with readers who had come across many more bogus apps that ripped off even more beloved indie hits like ARK: Survival Evolved, Hello Neighbor, Pit People, Undertale, Superhot, and more. It's an epidemic I tells ya!
To Apple's credit, we've heard they are very good about refunding those who have purchased any of these scams, and once they're notified of an offending scam they're pretty quick to take them down. But it seems like it shouldn't have to get to that point, right? Like these shouldn't even be making it in the App Store in the first place. Out of curiosity, I decided to take note of whenever I'd see a game title that was trying to ape a familiar PC indie game when I'd scroll through the Appshopper new games feed, and just in the last week alone, this is what I've come up with.
The Neighbor – Horror House Edition
HARRY'S MOD – STEALTH HORROR HOUSE

Hi Neighbor – A Stealth Horror Game

THE NEIGHBOR: House Of Mystery

THE NEIGHBOR : HORROR MISTERY HOUSE EDITION.

PRO DEEP-SEA FISH FEED SIMULATOR

Survival Stealth Horror – The neighbors House
THE NEIGHBOR – STEALTH HOUSE OF MISTERY

Yeah…
Keep in mind, this was just my own cursory observation and I've not actually downloaded the above titles to see if they are in fact some sort of broken scam version of those popular desktop titles. But the M.O. is almost identical throughout: Very good looking screenshots, a paid game between $2.99-4.99 with no IAP, a description that is almost always copied verbatim from the Steam page even so far as to not changing the actual title to whatever the scam app is calling itself. This is just after a week, and I'm positive I missed a few while scanning the lists. What really sucks is when these scams fly under the radar and are able to stay in the App Store for weeks and even months, suckering in more and more people along the way. People who may or may not know how to ask for refunds, or even that they were scammed at all.
This really feels like something Apple needs to nip in the bud themselves, before these "games" even get a chance to be released. I think that they get such an obnoxious amount of app submissions on a daily basis that they've come to almost entirely rely on an automated process, one that is failing to catch these otherwise blatant scams. And this is just this specific type of scam, don't even get me started on how many new games I see released that have simply ripped the sprites from popular arcade games from the '80s and '90s (think Final Fight, Street Fighter II, Mortal Kombat, Contra) and simply dropped them into a stock beat 'em up engine and released them as separate paid apps several dozen times over. That's a whole other ball of wax, friends.
The bottom line is that something needs to be done, and I don't envy Apple's position as being the one to try and figure it out. But the App Store already has a spotty reputation over the years, and lately it seems like it's gotten even more out of control. Hide yo kids, hide yo wife, and definitely hide yo unreleased indie game projects before someone makes a terrible mobile version of it.