Apple has led off the iPhone 7 press conference with Super Mario Run (Free), with Shigeru Miyamoto on stage to talk about the game. What's interesting is that he said that the game would be paid up-front, rather than free with in-app purchases. Apple also has debuted an App Store pre-registration feature similar to what Google Play has, where you can get notified when an app is available. But, what's curious is that Super Mario Run is listed as having in-app purchases despite it being a paid game. What's up with that?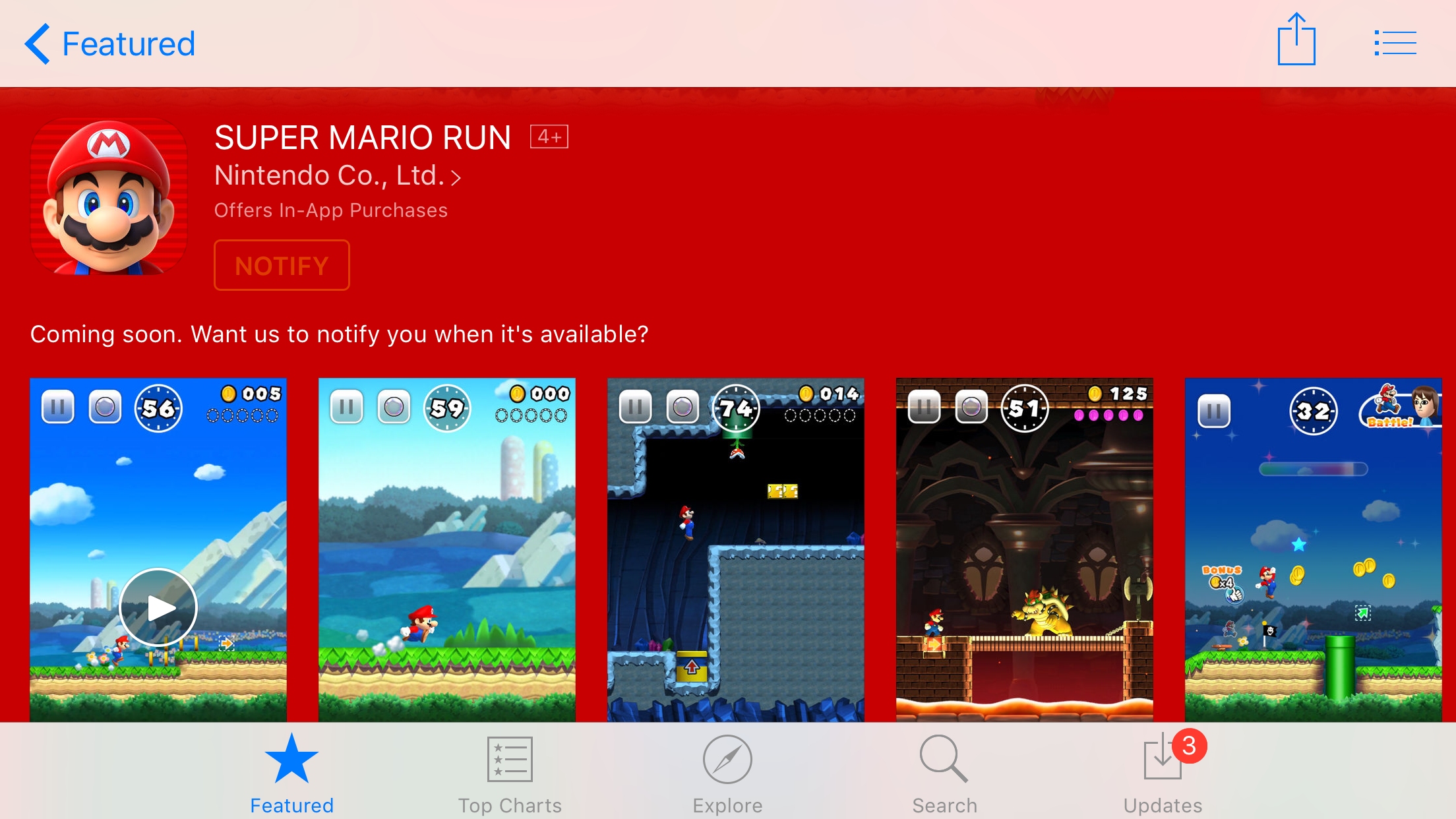 Well, it doesn't necessarily mean that Super Mario Run will have in-app purchases. In the past, when apps have had in-app purchases enabled at some point, the app is listed as containing in-app purchases, even if the app no longer has said IAP. So, it's probable that Super Mario Run was planned as a free-to-play game, but a transition was made at some point to where the game will be paid. Don't be surprised if this is a mistake, that Apple finds a way to get rid of that IAP designation as a favor to one of their big partners. Or maybe the game is paid with IAP…
Update: Nintendo sent us some info on the in-app purchases in Super Mario Run, and well, this is gonna make a lot of people happy:
iOS users will be able to download and enjoy a portion of Super Mario Run for free and will be able to enjoy all of the game content available in this release after paying a set purchase price. More details will be disclosed at a later date. The game has been developed with Mr. Miyamoto as lead creator for Nintendo. Nintendo is also continuing its partnership with DeNA for the launch of Super Mario Run. It will be offered on the App Store this December in more than 100 different countries, and nine different languages.
Yes, a free download with a one-time freemium unlock, so it does have IAP, but it's also a paid game with a free demo, essentially!