As expected based on the many leaks ahead of today's event, Apple has announced a new version of their Apple Watch which they're dubbing the "Series 2." It doesn't look a whole lot different on the outside, but it's definitely got some nice upgrades on the inside. First of all, the Series 2 Apple Watch is now fully waterproof up to a depth of 50 meters, which is a nice upgrade over the original which was pretty water-resistant itself but only officially certified as "splash proof." Apple isn't joking around with their waterproofing either, as they've ran the new Apple Watch through rigorous underwater tests to simulate years of use underwater and there are new workouts specific to swimming activities. As someone who newly owns a pool, this is very exciting to me.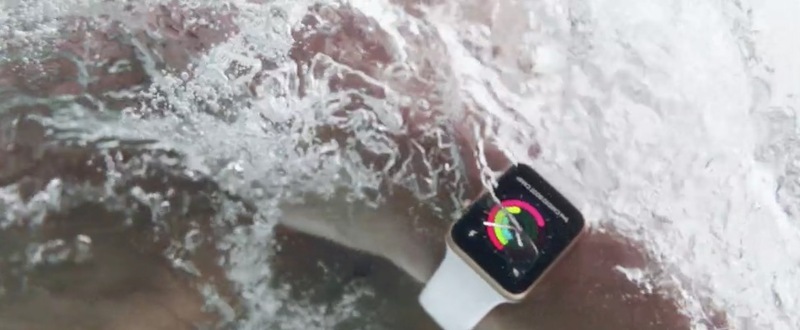 Another big announcement about the Series 2 Apple Watch is the addition of built-in GPS. While still not totally cutting the reliance of having an iPhone around, this will at least allow people to go for runs or find their way around using the directions in Maps without having to worry about needing their iPhone. Someday, I'm sure, full cellular capability will be built into the Apple Watch, but this is a nice first step in that direction. Next Apple announced a brand new display for the new Apple Watch which they claim is two times brighter than the original and the "Brightest display that Apple has ever shipped on any product." The new display should be a nice feature while using the Apple Watch in the bright sunlight.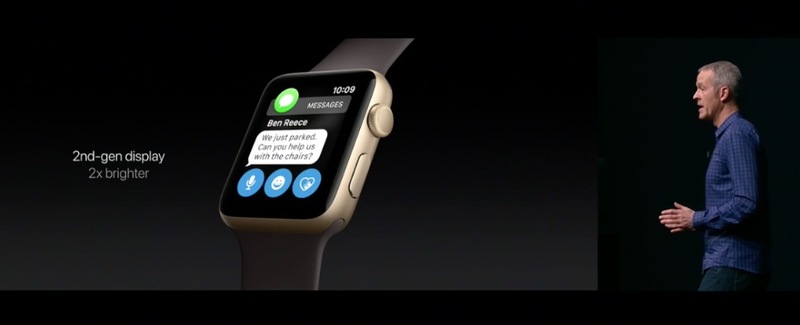 Last but not least, the Series 2 Apple Watch features a huge upgrade in internal processing power with a second-generation S2 system-on-a-chip with an up to 50% faster dual-core processor, and an entirely new GPU that delivers up to 2x faster graphics performance. While gaming on the Apple Watch hasn't exactly set the world on fire, it is a nice little distraction sometimes, and it'll be nice to see games and apps be able to run better thanks to upgraded internals.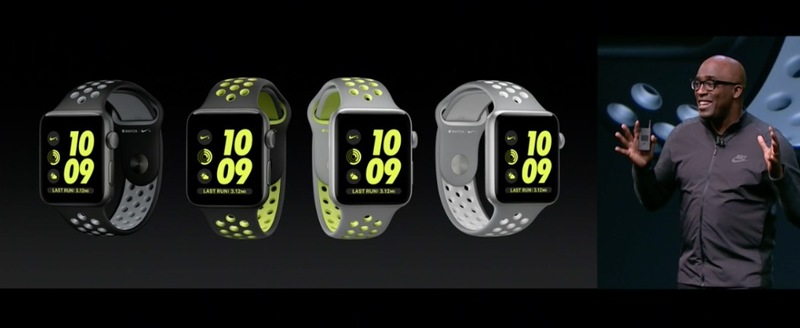 There are a few extra tidbits about the Series 2 Apple Watch, including a slick new white ceramic model as well as a special Nike+ version. Apple Watch Series 2 will start at $369 and you'll be able to pre-order them this Friday. The Nike+ versions will be coming in late October. Interestingly, Apple is keeping the original Apple Watch around and dubbing it the Series 1, but they're actually upgrading the internals of that one two with the new S2 chip from the Series 2 version. So, no waterproofing or GPS, but these new "old" watches should be nice and snappy. Those Series 1 watches will start at $269.