Sirvo Studios, the home of Asher Vollmer, and developer of Threes ($5.99), has just announced their next game. After Vollmer's Royals' mini release last year (which still needs to come to mobile in some form), the studio has announced Guildings, which they've started teasing. Guildlings is described as "a fantasy adventure in a world of wizards and wifi," and "a mobile adventure about teenagers road-tripping through a unique fantasy world." The artwork shows an interesting stylistic mix: characters with tennis shoes, cell phones, and spiky armor.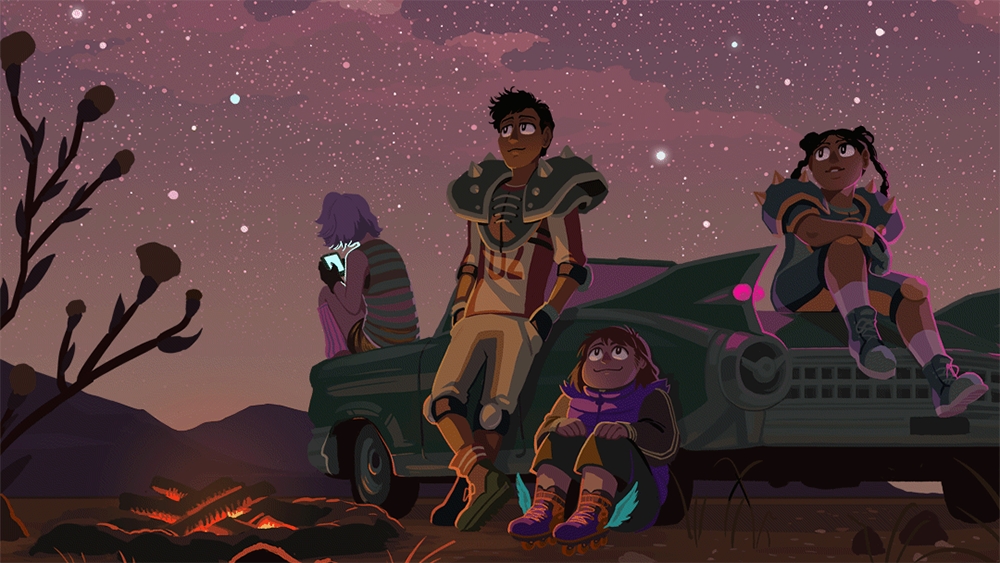 Announcing Guildlings, a mobile fantasy adventure coming in 2017: https://t.co/8dHS210U9G pic.twitter.com/YTEfGIiq4M

— Guildlings (@guildlings) February 15, 2016
If you're excited to play Guildlings – whatever it may be – you'll have to wait, as the game is not set to be available until 2017, but it will be on mobile. I mean, the characters do have cell phones, and the talk of wifi seems to indicate that mobile plays a role in this world. But you'll have to be patient to see just what exactly Guildlings is as Sirvo reveals more. And considering Threes went through the whole 2048 cloning fiasco, them keeping this one close to the vest for as long as possible is understandable.