Hello and Happy New Year! After a much-needed break, I'm back with another column covering all the Hearthstone (Free) news of the last week (and a bit before that). 2015 was a great year for Hearthstone with plenty of great cards coming to the game and a clear sign the developers have started figuring out where the game should go from here in order to continue growing. While I usually stick to the news of the previous week, this time I decided to also include news from the tail-end of December to give you guys a 2015 Hearthstone year in review. We have some end of the year awards, best decks and cards of 2015, where the meta stands at the start of 2016, and much, much more. Glad to be back writing this column, and I hope you continue to enjoy it in 2016 as much as you have in 2015.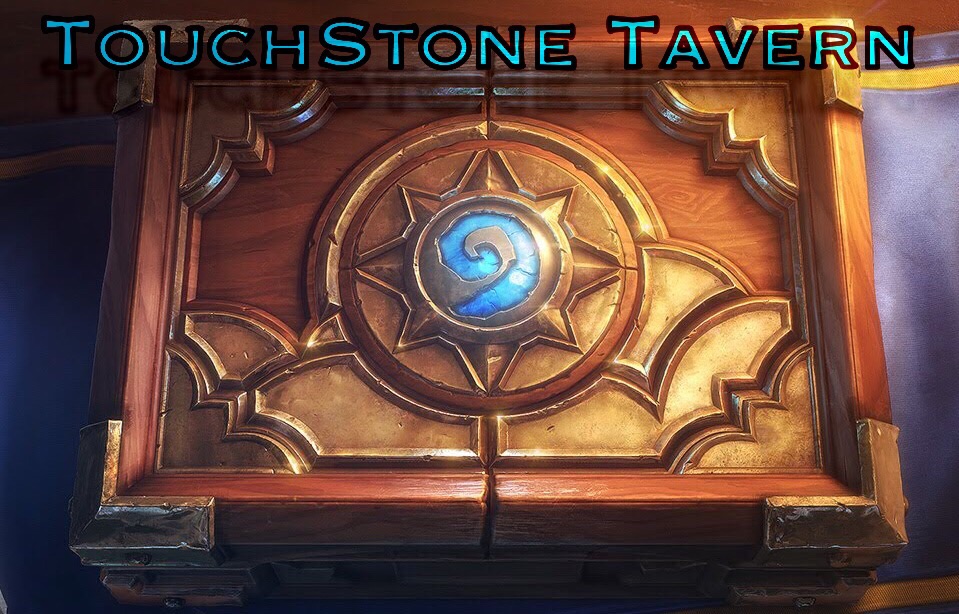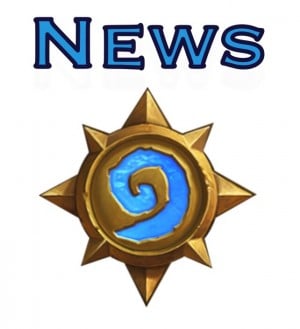 Highest Rated and Most Popular 2015 Decks
If you want to see some of the best decks of the year, you can visit this Hearthead page and see the ten highest rated and the ten most popular decks of 2015. Unsurprisingly, Kolento has three decks in the 10 highest rated – his Dragon Priest, Grim Patron, and Greedy Druid – while Kripparian has a Midrange Hunter and a Patron Warrior. There's a pretty good range of classes and archetypes in the list including some LoE decks. If you want to get some good ideas, visit the page, but I would caution against netdecking too much from this list because the meta has changed since some of these decks were effective.
Cards of the Year
In another nice roundup, Hearthhead talks about the best cards of the year as chosen by several pro players, streamers, and Hearthstone personalities. These 'judges' picked their top three out of the nominees chosen by Hearthhead (which you can see in the video below). The results were quite interesting. Amaz picked Emperor Thaurissan first (since it allowed for many crazy combos), and then Mysterious Challenger (for the way it makes secrets so effective), and Dark Peddler (for its flexibility and the great cards it often gives players). Orange also picked Emperor Thaurissan, Mysterious Challenger, and Darnassus Aspirant (since it helped Druid become more consistent).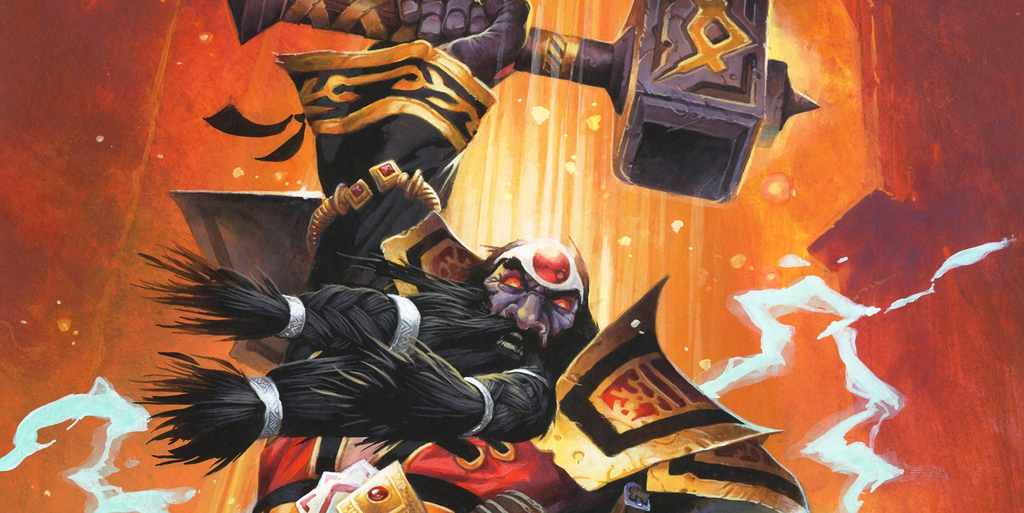 Kripp went with Emperor Thaurissan, Grim Patron, and Mysterious Challenger, Frodan with Grim Patron, Emperor Thaurissan, and Mysterious Challenger, Disguised Toast added Reno Jackson to the mix, and Savjz went with Thaurissan, Reno, and Mysterious Challenger. Firebat went a different route than the rest with Imp Gang Boss, Keeper of Uldaman, and Living Roots, and the Hearthhead crew went with Patron, Thaurissan, and Challenger. As you can tell, many picked primarily Thaurissan and Mysterious Challenger while Patron also saw more than a few picks. Unsurprising picks, although I was surprised not to see more Reno picks in the mix.
GosuAwards 2015
I don't think there's anything in gaming more associated with the New Year than lists. GosuGamers continued that tradition by giving us its 2015 awards as voted by a committee and the community (2 awards per category). ThijsNL won Player of the Year (with Firebat runner up), Ostkaka won Break-Out Player of the Year (with StanCifka runner up), and Biggest Potential for 2016 went to SuperJJ (with Surrender runner up). If you want to see all the awards (and you should), go here.
HearthPwn's Year in Review
If you want to see a detailed breakdown the Hearthstone universe in 2015, visit HearthPwn's page. Starting with the infamous Undertaker nerf of Jan. 29, the review goes through all the big and small events of 2016 and offers a great view of how Hearthstone has developed throughout the year and a good understanding of all the changes in terms of content, rules, and UI. Check it out, it's really fun to read.
Top Decks for (Early) 2016
If you've been wondering what decks to play to do to well in the current meta, Gazzette Review has a list of some of the successful decks currently played. While the list consists of the usual suspects – Secret Paladin, Aggro Shaman, RenoLock, Mid-Range Druid, and so on – this piece gives you more info on each deck which should help you figure out how they are actually supposed to play. Check out the list here.
GosuGamers Wish List for 2016
GosuGamers put together an interesting wish list for each class, describing what kind of cards they wish to see in the new year. Druids are not bad and not good either, but their very limited ways to winning have made the deck predictable and easy to counter. The writer of the list feels that more support for Astral Communion could be the key to more diversity and better matchups for Druid decks. Hunter seems not to have any design space left since we haven't been getting any strong cards for the class outside Quick Shot. The class can easily get out of control, so Blizzard is very weary about adding strong cards to the class. What might happen is for Knife Juggler and Ironbeak Owl to see some nerfs so some design space opens up for Hunter cards.
Mage has been the class with the highest release success rate, which means there are too many suggestions about what cards the class could get in the future. The writer hopes for more support for Mage Secrets and even stronger removal. Paladins don't need any cards since the class is at a really good position now, but what it could need is a Hero Skin. Priest needs some cards, but it's hard to find cards that could improve the class without breaking it, so perhaps some cards that improve the class' healing element could work. Rogue is at a weird place since Blizzard tried to give the class a minion-based strategy but it's lacking the cards needed for such builds. What the class might need is a stronger 3-drop Defias Ringleader or another stronger 2-drop to help with board presence.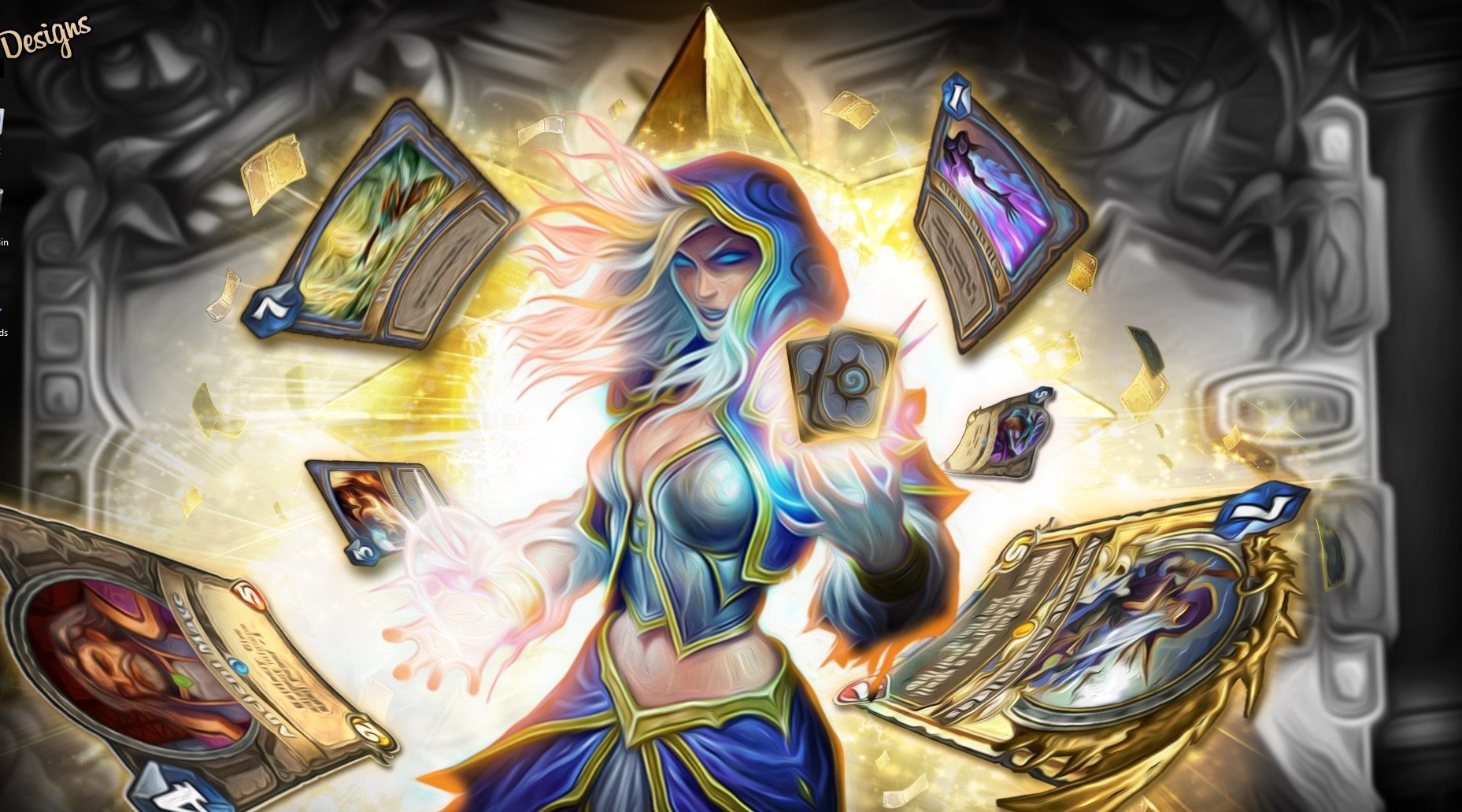 Shaman seems to have a lack of focus with Blizzard going in too many different directions with the class. While Aggro Shaman works very well, Blizzard will probably not expand on that side of the class. Blizzard should probably settle down on a few existing themes and give us more cards for them, for instance more emphasis on Totems. Warrior had a pretty good 2015 thanks to Grim Patron, but it still didn't get many good cards in 2015. Blizzard should keep a tighter focus on supporting some of the existing Warrior decks, like ones focused on Taunt cards. Finally, Warlock needs something new that doesn't go the Zoo or Handlock direction, perhaps something along the lines of a mechstyle focused more on mid to late game mechs.
Rankings for Ranked Play Season 21
After another intense month in the Americas Region ladder, we have our top 100 players. Fibonacci has gotten the coveted Rank 1, Amnesiac is 11th, TidesofTime 13th, Neirea 21st, PHONETAP 31st, Zalae 37th, and Purple 99th. Go here if you want to see the whole list.

Should Combo Druid be Nerfed?
Recently there's been some discussion on whether the Force of Nature – Savage Roar Druid Combo should be nerfed, especially since Thaurissan has made the combo much easier to play. Many players, including some pros, have expressed thoughts about nerfing the combo, and while this Hearthhead writer partially agrees with the idea of a nerf, he feels it should go on the side of Force of Nature rather than Savage Roar since the latter works in many other combos too and is an essential part of the Druid class. Do you agree with the idea of nerfing the combo, and if yes how do you think it should be done? Hearthhead sees decreasing the attack of the Treants or increasing the cost of Force of Nature as the best way to go about it.
TiddlerCelestial Talks About What's Wrong in the Chinese Pro Scene
TiddleCelestial is one of the most respected pros in the game, even if he hasn't been doing all that great recently. Recently, he talked about what he sees as the issues holding back the Chinese pro scene. He sees a wide gap between China and the rest of the world because of the language barrier, streaming platforms, and internet connections that keep the country isolated. But he also talked about how Chinese players don't have the work ethic necessary to rise to the top and the whole community practices very little. This might be because of how the China scene is organized with a bottom up rather than top down organization. It remains to be seen if we'll see more Chinese players rise to prominence this year.
Top December Decks Were all Control
Apparently, we have officially entered the season of Control since almost all the top decks of December (according to Hearthhead) were Control decks. The top decks were Blacktide77's Silence Combo Druid, Tonnahawk's Reno Lock, Boogerly's Mech Mage, Kolento's Bolster Dragon Reno Warrior. Go here if you want to get new ideas on how to build good Control decks since they do seem to be all the rage now.
Are Auras the Next Hearthstone Mechanic?
After seeing the Battle of the Builds Tavern Brawl, Skiffington over at Hearthhead started wondering whether Auras will be the next Hearthstone mechanic after Discover. Auras are bonuses that affect pretty much every card you play as long as some conditions are met, and they will often stay active for a long period of time or even for the duration of the game. The issue will be if we get more than the four Auras we got in the Tavern with UI issues creeping in. Blizzard will have to find a way to show what Auras are in play at any given time and also which cards have benefited from specific bonuses. The writer of the story believes Auras might look like Overload cards but instead of showing how many overloaded crystals you'll get, they will show how many turns the Aura will remain active.
Fun as they might sound, Auras might make the game even more difficult for beginners since they will add to the things a player will have to keep in mind while playing. Keeping track of everything going on is challenging for players as is, so imagine when you add an effect (or effects) that completely change how a card behaves. I can see that being an issue, especially since Blizzard always talks about how it doesn't want one card to be doing different things at different times unless that change is very visible on the UI and easy for even beginners to understand. What do you think of something like Auras coming to the game? Would you like such a mechanic or do you think Hearthstone needs something different?
Blizzard Changes Arena Card Distribution and Fixes Some Bugs
Blizzard announced the other day that it is addressing a peculiar bug where the game will crash at launch on iOS 9 iPads but only if you are holding the iPad with the Home Button oriented to the left of the screen. More importantly, Blizzard announced that it has hotfixed the proportion of LoE cards that appear while building an Arena deck. Previously, some cards were scarce while others would pop up all the time. Now, LoE cards should correctly appear about 50% more often in Arenas than other sets.
Ben Brode Talks About Rule Changes He Wants to See
When Ben Brode talks Hearthstone, players listen. This time he talked about how difficult Nozdormu was to create, addressed an upcoming change where the Scarab summoned by Obsidian Destroyer is mistakenly not a Beast, and some changes to wordings and interactions that he'd like to see. Check the whole Twitter discussion here for more details.
Reddit Users Shows WoW Counterparts of Hearthstone Legendaries
Now, this took some work. Reddit user jeppz95 put together a very nice list of many of Hearthstone's Legendaries as they appear in WoW. It's really fun to see their MMO counterparts, especially for those who didn't take the WoW road to Hearthstone. Check them all out here.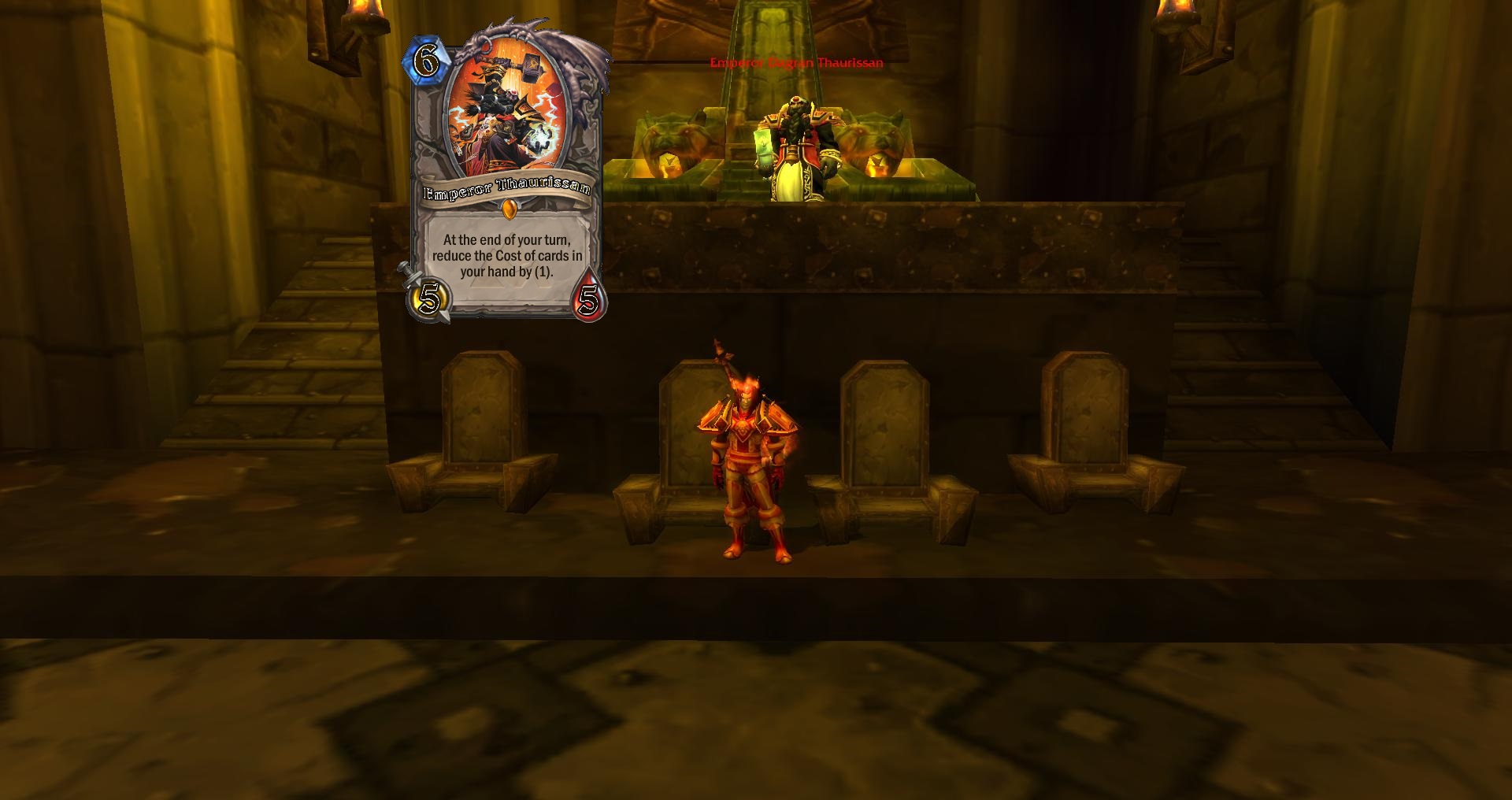 This Week's Tavern Brawl Was The Battle of the Builds
As I've talked about earlier, this week's Brawl gave us what might be Hearthstone's next mechanic. You got to build your deck, and then pick one of four 'Aura,' bonuses that lasted throughout the game. You could either give +1/+1 to your Battlecry or Deathrattle minions, have one Murloc appear each end of your turn, or get 3 armor whenever you played a spell. This was a very entertaining Brawl, and my Murloc Paladin deck had a party. A fun Brawl, and perhaps a view into Hearthstone's future.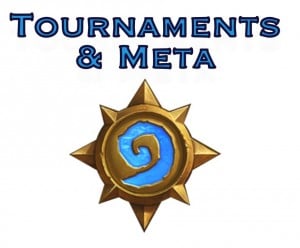 SL i-League Star Series Final Stage
StarLadder and Imba TV have announced the final stage of SL i-League StarSeries where players will continue their fight for the top 8 spots. There are 6 players left from the 20 members of the World division – Amaz, Kolento, Surrender, Dog, Cipher, and Jab – as well as Lanshengzhe and Lvxiaobu from China. The offline finals event will be held from the 22nd to the 24th of January. The 8 finalists will be divided into 2 groups, and those who come last in each group will leave the tournament. The rest will play in a Single Elimination playoff while the leaders of the group stage will go right to the 2nd round.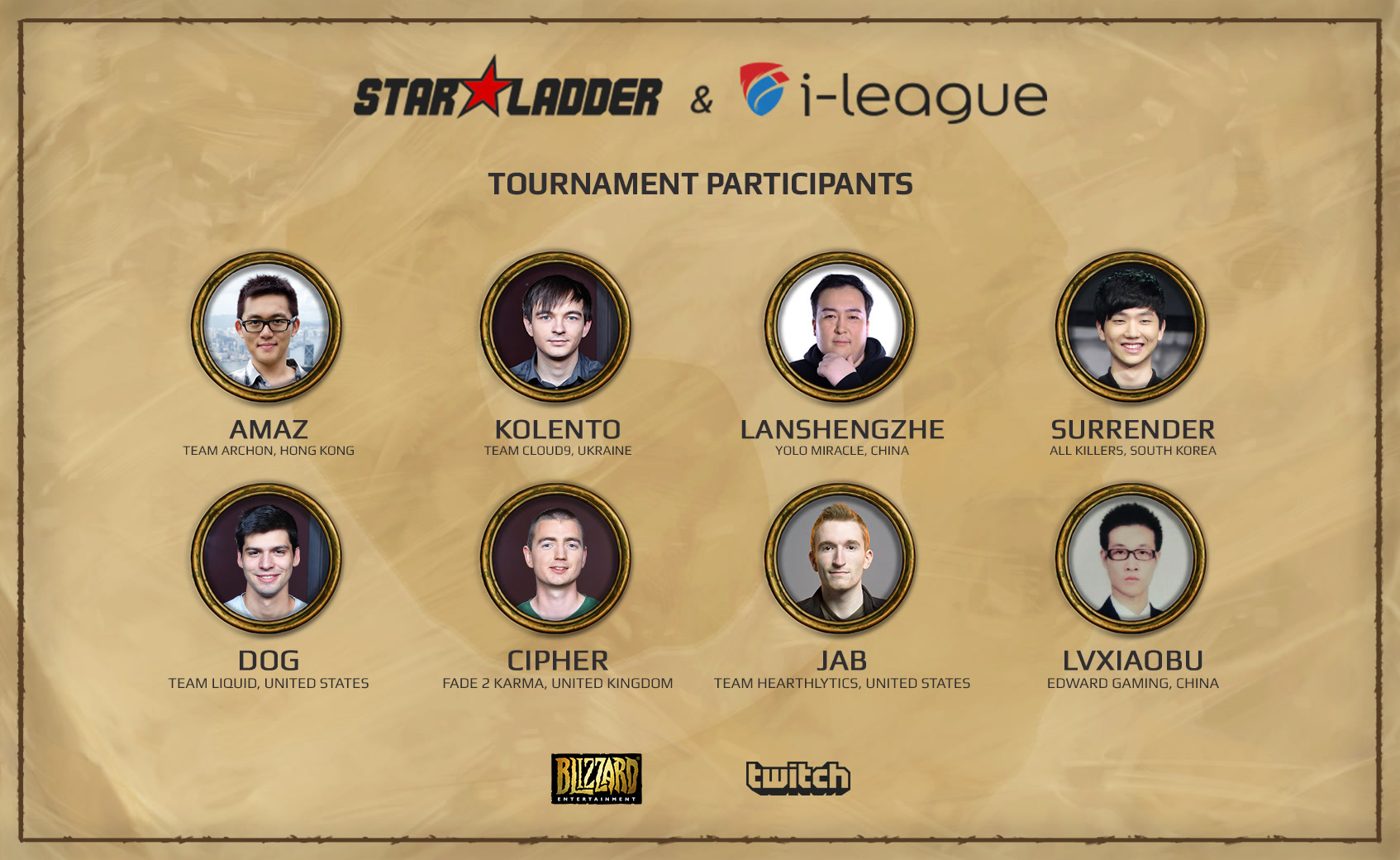 Purple, GreensSheep, and ShtanUdachi Top HWC Leaderboards in the West
Purple has started the 2016 World Tour very well, getting 15 HWC points after dominating DreamHack Winter with a 12-1 run. He also has 5 from Ladder, so he's leading the race ahead of players like Fibonacci and Muzzy. He's also at the top of the GosuRankings, so not bad at all. In Europe there's a tie between Russian player ShtanUdachi and UK's Greensheep, each with 15 points. If you want to see the standings for all regions, go here.
First Meta Report of 2016
Well, time to welcome the strongest decks of 2016, at least for the first couple of weeks or so. Currently the strongest ladder decks are Mid-Range Druid, Freeze Mage, RenoLock, and, of course, Secret Paladin. The Tempo Storm team expects Control Warrior to see a slight rise in popularity as a response to Freeze Mage, especially after the initial Aggro race to Legend calms down. Murloc Paladin is also seeing plenty of play (which is what I'm playing recently, too), and it's more viable than people expected it to be. It is the deck to watch as it's on the verge of climbing into and up through Tier 2.
We've also seen the introduction of decks like Maly Rogue, a slower Rogue deck, Burst Priest, another combo deck that has rejoined the ladder, and Murloc Shaman, which has been played in the high legend ranks recently to the surprise of many. Tier 1 and Tier 2 have a good mix of almost all the classes (Hunter is only found on Tier 3). Go here to check out all the decks and, perhaps, netdeck your way to Legend since I don't foresee drastic meta changes before the end of the January's Ranked Season.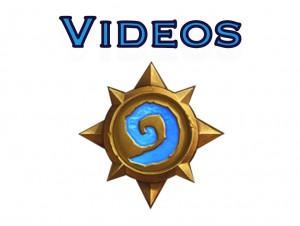 Top 5 Tournament Moments of 2015
Best of Kripp 2015
Best of Amaz 2015
Top 5 Cards of 2015
Best Comebacks and Epic Moments of 2015
Best of Confessor Paletress
How Good is Raven Idol?
Best Moments #19
The Search for the Golden Monkey
Best of Summoning Stone
Top 5 Lucky and Fun Moments #46
Hearthstone is Silly #4
Some People Can't Handle the Swings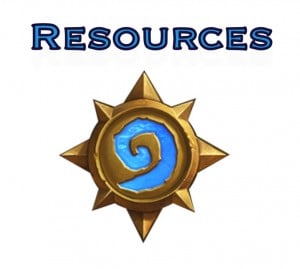 As always, we have some good resources on the site for you in case you are new to the game or simply want to sharpen up your game. There's never such a thing as too much help in Hearthstone.
Hearthstone Deck-building Guide
League of Explorers Wing 1 Guide
League of Explorers Wing 1 FTP Guide
League of Explorers Wing 2 Guide
League of Explorers Wing 2 FTP Guide
League of Explorers Wing 3 Guide
League of Explorers Wing 3 FTP Guide
League of Explorers Wing 4 Guide
League of Explorers Wing 4 FTP Guide