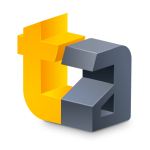 It's the first of August, and it's a perfect time to look back at some of the absolutely amazing games that were released in July. Unbelievably great ports, totally original games no one expected, and more. These are the sorts of things that make being an iOS gamer awesome.
Here is a collection of our top reviewed games in July, 2014:
5 Stars
Fates Forever, Free [Review] – The MOBA scene in the PC world has been absolutely exploding, with DOTA 2 recently hosting a tournament where $10,000,000 in prizes awarded and League of Legends' LCS in full swing. …But, there hasn't really been a great one for mobile, at least, until Fates Forever hit for the iPad. It plays great on the iPad, and hopefully will see similar long-term support that make MOBAs great with new heroes and other fun stuff added throughout the lifespan of the game.
MONSTER HUNTER FREEDOM UNITE for iOS, $14.99 [Review] – When people talk about looking for "full" and "premium" games with loads of depth, it basically does not get any better than Monster Hunter. This is, no joke, a game that you could play for thousands of hours. (And people do!) It's a great game, and a great port as well. Mobile versions of Monster Hunter have been somewhat notorious for "the claw" needed to control them on the PSP, well, two virtual analog sticks handle all that funny business making playing this game a dream come true.
Traps n' Gemstones, $4.99 [Review] – We've talked about it on the podcast, but what makes Donut Games great is you can pretty much blindly download anything they make. Typically, they're pretty simple, but they're always fun games. Traps n' Gemstones bucks that trend with a surprisingly involved Metroidvania-style game that still features all the fit and finish of your typical Donut Games title. Don't miss this one.
4.5 Stars
Desert Fox: The Battle of El Alamein, $9.99 [Review] – Continuing the trend of super-complex games with depth for days released in July is Shenandoah Studio's most recent installment in their Crisis in Command series. Not a whole lot has changed between this game and Battle of the Bulge or Drive on Moscow, but if you're in to deep strategic gameplay, all three of them are worth picking up.
Hellraid: The Escape, $2.99 [Review] – If you were expecting a half-assed mobile counterpart to the upcoming PC game Hellraid, guess what, that's not what Hellraid: The Escape is at all. It's a first person puzzler set in the Hellraid universe, with great puzzles, amazing graphics, and a hint system should you get stuck.
Modern Combat 5, Free [Review] – Gameloft's Modern Combat 5 has been the obsession of several of our forum members since it was originally announced ages ago. The Modern Combat series historically has been great, and the latest installment doesn't disappoint. If your primary focus is multiplayer, you're going to love this game. It's got a single player campaign, but where it truly shines is in getting in gunfights with actual real players online.
Sky Force 2014, Free [Review] – Originally released back in 2004, Sky Force 2014 is an amazing reboot of the original game which not only is free to play with a pretty agreeable payment model, but also totally spruced up to today's graphical standards. Don't let the free thing dissuade you, Sky Force 2014 is definitely worth a download.
World of Tanks Blitz - 3D War, Free [Review] – The massive (No, seriously, I don't think you understand how huge it is.) tank-based PC shooter World of Tanks finally had its free to play mobile companion launch last month, and it's arguably a pretty perfect bite-sized helping of the World of Tanks universe. It's also got one of the best free to play systems we've seen, where all the IAP truly feels optional.
Additionally, we reviewed a bunch of other games last month. As always, you can dig into all of our reviews by clicking here. Alternatively, you can hit up specific scores by using these links: