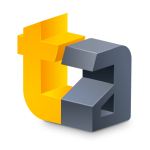 April is shaping up to be an amazing month for iOS gaming, but March was really awesome and filled with games we'd been anticipating forever as well as a few surprises. March was host to GDC, so things sort of slowed down during that time, but, whatever. There are still were ton of great games to check out regardless.
Here is a collection of our top reviewed games in March, 2014:
5 Stars
Block Legend, $1.99 [Review] – We're total suckers around here for slick puzzle games that introduce RPG elements in a clever way, and Block Legend certainly ticked every single one of the boxes what make for an awesome puzzle game. Fast paced matching, tons of things to unlock, neat battle mechanics, and boss fights makes Block Legend an effortless game to recommend.
Bug Heroes 2 Premium, $1.99 [Review] – Arguably one of the most anticipated sequels to be released in 2014, Bug Heroes 2 seems to have lived up to the hype and then some. It's filled with bugs (good, unlockable, bugs) along with a really cool multiplayer mode. It was originally intended to be free to play, but some 11th hour changes to the pay model has made it a paid game, for the better. There really was no reason to buy anything in the original release, which could've meant disastrous things for the future of a Bug Heroes 3.
Out There: Ω Edition, $4.99 [Review] – Where FTL pulls ahead as a combat-centric space roguelike of sorts, Out There offers a totally different but vaguely similar experience. You're still floating through the galaxy with death coming at any time, but instead of fighting, your fate is tied to how you handle choices, resource management, and other odd situations. It's a great game, although I think the criticisms of it being a little too luck based are totally valid… But, I still love it.
Wave Wave - GameClub, Free [Review] – It's easy to make comparisons to games like Super Hexagon when you've got really flashy insanely difficult games that you might only live a couple seconds before dying the first time, but Wave Wave feels distinctly different. It's loaded with different game modes, and a difficulty level that'll break your brain and maybe even make you motion sick. If you liked Super Hexagon, you'll love Wave Wave.
4.5 Stars
Avadon 2: The Corruption HD, $9.99 [Review] – The original Avadon was an awesome RPG, and our only complaint with the sequel was that it's a little too "more of the same." But, if you're talking more of the same when the source material was great, is that a negative? If nothing else, the sequel has a way better tutorial making it way easier to get in to than the original. If you dig RPGs with an old school flare, don't miss this one.
Cardinal Quest 2, Free [Review] – Continuing the trend of really awesome sequels released this month is Cardinal Quest 2. The original was a fantastic roguelike, and the sequel streamlines absolutely everything that was a little rough around the edges in the original. There's so much content and so many random things in this game it feels like you could play it forever and never have the same adventure.
Mines of Mars, $4.99 [Review] – It seems like any game that uses Minecraft-y sort of mechanics in a new or interesting way is a huge hit around here, and Mines of Mars is no exception. Published by Crescent Moon Games, Mines of Mars has you delving under the surface of the planet, mining increasingly valuable ore, and upgrading stuff along the way. If you like mining, check it out.
Mount Olympus, $1.99 [Review] – Playing as a hero sent to Mount Olympus, you're out on a quest to find the missing gods. How do you go about doing that? By solving loads and loads of puzzle, of course, and learning some greek mythology along the way.
Shin Megami Tensei (ENG), $7.99 [Review] – For whatever reason, Shin Megami Tensei has always fallen between the cracks when it comes to great classic RPGs to get localized to Western markets. Well, thanks to the magic of the App Store, that problem has finally been fixed once and for all. Even though the controls look weird, they work quite well, and this isn't a game any fan of classic 16bit RPGs should miss.
Smash Hit, Free [Review] – Topping the charts basically since release, Smash Hit it an absolutely beautiful game. You fly through a world filled with glass, tapping the screen to chuck balls at anything that gets in your way. A ultra-agreeable free to play model has you throwing down a couple bucks if you want to access checkpoints.
The Wolf Among Us, Free [Review] – Few game studios know how to ramp up the plot of an episodic game like Telltale does. Set in a universe where fairy tale characters are real, the game follows the adventures of the Big Bad Wolf. It's hard to say too much without spoiling anything, so, I'll just say we're getting to the point where everything Telltale releases is in the "must have" category.
Additionally, we reviewed a bunch of other games last month. As always, you can dig into all of our reviews by clicking here. Alternatively, you can hit up specific scores by using these links: