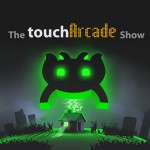 Hey dudes, sorry for skipping last week but we're back with an XXL Hungry Man sized (and flavored) podcast covering all the games we've been playing recently, the ridiculous amount of news that has been blowing up this week (largely focusing around what's coming out next week) and talked about a developer who apparently really hates Mikey Shorts. It's fun, and again, sorry for the small amount of construction noise, it should be gone by next week.
If you've been having trouble with our podcast feed, it seems like the way to fix it is by unsubscribing and resubscribing in your podcast management app of choice.
Don't forget to shoot us emails with any questions, feedback, or anything else relevant or irrelevant to [email protected]. We read 'em all, even if they don't make it into the podcast.
As always, you can listen to us with the links below… And if you like what you hear, please subscribe and/or drop us a review in iTunes. Much appreciated!
iTunes Link: The TouchArcade Show
Zune Marketplace: TouchArcade.com Podcasts
RSS Feed: The TouchArcade Show
Direct Link: TouchArcadeShow-133.mp3, 83.1MB
GAMES
NEWS
---
This week's episode of The TouchArcade Show is sponsored by…

Bardi - Real Viking, Free - Bardi the Viking lived a quiet life at the very edge of a forest, tending to his sheep and not bothering anyone until the Romans appeared. Where did they come from? Why are they attacking Bardi? You can help Bardi rebuff the Romans. Throw axes, use magic, develop Bardi's skills, and destroy the enemy Romans. But be careful – don't harm the sheep!
Bardi by King Bird Games is available now in the App Store at a special introductory sale price of just $1. Get it now and play on your iPhone, iPod touch, or iPad.