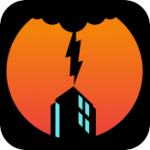 The judges of the Independent Games Festival have been — for better or worse — the de facto kingmakers and secret-keepers of indie games development for over a decade now. Each year, the IGF panel nominates games for excellence in various aspects of game development, including audio, visual arts, design, and narrative. There are also categories for technical excellence, a showcase for student-made games, and the Nuovo Award, which honors "abstract … and unconventional game development."
The full list of finalists was announced recently, and the winners in each category will be revealed at the Game Developer's Conference in late March and awarded a monetary stipend
iOS games fared well at the 2013 IGF, fielding finalists and honorable mentions in all but the Excellence in Narrative category. Most of these games came out last year and received glowing reviews from TouchArcade, highlighting the breadth and depth of games available on the App Store.
Bad Hotel, $1.99 by Lucky Frame [Review] – [Forum Thread] – [Finalist,  Excellence in Audio] – What's a tower defense game doing in the audio category? As you build your tower to protect the eponymous Bad Hotel, you'll need an increasingly complex system of turrets, healing rooms, and energy cannons to stop the advancing hordes of giant crabs, yetis, and hot air balloons. Each new unit or tower block introduces a new note or melody, and the game's soundtrack is an aural history of your choices and strategy. Lucky Frame's procedural music system is rounded out by vibrant art and  a breezy tale of entrepreneurship.
Hundreds, $2.99 by Semi Secret Software – [Review] – [Forum Thread] – [Honorable mention, Excellence in Visual Art] – Hundreds is a game about serenity and patience, about finding space for yourself admidst the clutter of every day life. A stark visual style, simple premise, and streamlined touch-controls compliment a puzzle game focused on careful, considered movements and perfect timing. Hundreds's pedigree is a mile long, featuring contributions from the minds behind Canabalt [$2.99], Gasketball [Free], and Gravity Hook [$0.99], developers well-versed in creating unique games perfectly matched to their iOS devices.

Helix by Michael Brough – [Forum Thread] – [Honorable mention, Excellence in Design] – Michael Brough's Helix is a bullet-less arena shooter. Instead of shooting, players will need to guide their ships around in circles, circumnavigating enemy ships to clear them from the screen. If that sounds weird, this video of the game's early development should make things clear. There's no release date yet, but Helix has been playable since September of last year. When Helix is released, it'll come with some built-in iOS street cred: Brough also designed Zaga 33 [$0.99]  and Corrypt [$1.99].
Knights of Pen & Paper, $4.99 by Behold Studios – [Review] – [Forum Thread] – [Finalist, Student Showcase] – Knights of Pen & Paper is a turn-based RPG by a team of Brazilian students that gives players control of both sides of the table-top coin — the enterprising party of heroes and the dungeon master who decides their fate.  It's an expansive, endlessly re-configurable game game, with a mix-and-match of fully-fledged campaigns and quests, with a slick scaling mechanic. A large set of characters, classes, and resource-gathering mechanics make Knights a deeper game than its cute pixelart might suggest.
LiquidSketch, Free by Tobias Neukom– [Review] – [Forum Thread] – [Finalist, Technical Excellence] – LiquidSketch's recognition for technical excellence is almost surely a result of of Tobias Neukom's liquid dynamics system. What Far Cry 2 did for fire, LiquidSketch does for water, realistically and painstakingly modeling its behavior and making it the central component of the game's puzzle design. Dozens of puzzles centered around four different mechanics explore how pressure, capillary action, and siphoning affect the flow of water, resulting in a fiendish puzzle game that relies on robust physics instead of goofy logic or elaborate Rube Goldberg machines.

Rymdkapsel by Martin Jonasson (Grapfrukt Games) – [Honorable mention, Excellence in Design] – In addition to being ostensibly impossible to pronounce, Rymdkapsel is a low-impact strategy game about building and managing a space station made out of what look like superflat Tetris blocks. A poorly-planned station will be stunted and closed off, without enough defense rooms and turret stations and resources to fight off wave after wave of enemy ships. A well-designed station, however, will expand infinitely into the cold, dead air of space to the tune of ambient synth-pop. No release date has been announced, but Jonasson expects Rymdkapsel to be available on the App Store "early" this year.
Spaceteam, Free by Henry Smith (Sleeping Beast Games) – [Forum Thread] – [Finalist, Nuovo Award; Honorable mention, Excellence in Design] –Spaceteam is a four-player co-op party game about keeping a space shuttle from falling apart as a nearby star goes supernova. Each player will be assigned a random space station and a set of instructions for keeping the ship alive. The catch: the instructions on your screen apply to your partners' stations, meaning you'll need to relay that information to them before the ship explodes in a fiery blaze. It's a slick bit of design, and the low, low price of $0 means there's no excuse not to form a spaceteam at your next party.
Super Hexagon, $2.99 by Terry Cavanaugh – [Review] – [Forum Thread] – [Finalist, Excellence in Design; Honorable mention, Seumas McNally Grand Prize] – Terry Cavanaugh's Super Hexagon is a minimalist action game — guide your cursor through a collapsing, spinning labyrinth while chiptunes pulse in the background. There's something about the way Super Hexagon flashes and spins that makes every moment tense and every cleared level a triumph. When you do hear the words "game over" — and you will — it'll come as a relief, since at least you'll have time to breathe before hitting that restart button.

Year Walk by Simogo – [Forum Thread] – [Finalist, Excellence in Visual Art] -Simogo's follow-up to Bumpy Road [$2.99] and Beat Sneak Bandits [$2.99] is Year Walk, a game about "being lost in the forest, and you realize that you are walking in circles." Simogo say that Year Walk "isn't systems based," and there aren't any over-arching gameplay mechanics or features, preferring instead to make each interaction unique and meaningful. Year Walk is a somber, atmospheric, haunting adventure game, but further details are sparse, despite an announced release next month.
—
The IGF has a consistent track record of rooting out gems from indie gaming's fertile soil and turning them into mainstream hits. It's no mistake that many of these IGF nominees featured in our own "Best Of 2012" lists — these are some of the most interesting and most thoughtful games on the platform. With that in mind, it's not hard to look forward to games like Year Walk, Helix, and Rmdkapsel — this is surely not the last we've heard from them.