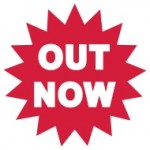 So we gave you our normal weekly Coming Tonight post of all this week's new releases earlier today, and in fact all of those games are now available in the US App Store (there are links to all the games in that very post, FYI).
However, this week was an unusually big one in terms of high-profile releases, so we thought we'd post some of the most noteworthy titles which are just now available in the US, along with some of the early impressions based on the feedback given about these games in our forums. Crack open your wallet and enjoy!
---
Modern Combat 4: Zero Hour, $6.99 – [Forum Thread] – [Hands-on] – [Review] – We've already reviewed the single-player portion of this, and will be exploring the multiplayer offering in the coming days, but all signs point to this being another solid first-person shooter in the Modern Combat series. Gameloft has done a good job with supporting older devices too, though that being the case there seems to be a variety of different visual experiences based on what hardware you're rocking.
Older devices cut out the superfluous effects like real-time shadows and have lower polygon counts in the characters and models. The flip side, though, is that Retina Display iPads have a hard time pushing 4x the pixels with all those effects enabled, so some effects have been axed and performance takes an occasional hit even though the hardware is so much beefier.
---
Grand Theft Auto: Vice City, $4.99 – [Forum Thread] – [TA Plays] – By all accounts this is pretty much what everybody expected from an iOS port of Grand Theft Auto: Vice City. Performance seems solid, and like Gameloft Rockstar has ensured that even some of the older hardware can still partake in the fun.
Newer devices get enhanced lighting effects and some higher resolution textures though, and on the latest devices this is the best GTA: Vice City has ever looked. There's also an improved aiming system that allows you to tap directly onto an enemy to target them, which is FAR less clunky than the original scheme on PlayStation 2, and you can also adjust the camera by swiping anywhere on the right side of the screen rather than just in the middle like in the iOS version of GTA 3 (thank you for this!). Other than that, this is the Vice City that you know and love, now available to stick in your pocket and at a tenth the price it originally cost.
---
Minigore 2: Zombies, $1.99 – [Forum Thread] – This is a game I feared might never see the light of day. The sequel to one of the most highly-anticipated games in our website's history, Minigore 2: Zombies has actually, finally arrived. And it's awesome. It takes the highly-refined controls and dual-stick arena-based shooting of the original, and piles all sorts of variety on top of it. There are a staggering number of items to unlock, upgrade, and use in this game. Weapons, power-ups, playable characters – you name it, it's in Minigore 2.
Also there's now a number of different environments to play in, as opposed to the rather boring single arena in the original, and each new level has their very own unique boss fights. Oh, and did I mention how many different enemies there are now? Because there's TONS, and the game can handle up to 150 of them on screen at once. It's insane. Basically, this is what I feel the original Minigore was always envisioned to be had the developers had the time, resources, and hardware of today, and I'm loving every minute of it.
---
Mutant Mudds, $4.99 – [Forum Thread] – [TA Plays] – This was originally a Nintendo 3DS eShop downloadable title that released earlier this year to critical acclaim from both reviewers and players, and I'm so excited developer Renegade Kid decided to bring it to iOS. Visually it's very much a throwback to the 8- and 16-bit eras, but much more colorful, crisp, and smooth than the systems of that time were capable of producing (it's also a lot smoother than the video of the PC version above would have you believe, FYI).
On the surface it's a standard action platformer with plenty of running, jumping and shooting enemies, but a novel ability to jump in and out of both the foreground and background creates a unique experience and some devilishly designed levels. This game is hard, but oh so satisfying. I just can't tell you how much I've enjoyed it so far, and the virtual buttons are some of the best I've ever come across. A must-download for any platformer fans.
---
Into the Dead, Free – [Forum Thread] – [TA Plays] – So, this game basically came out of nowhere, and from one of our favorite iOS developers: PikPok. It seems like they aren't even capable of making a bad game, and Into the Dead is no exception. It's an endless runner set in a first-person perspective, similar to an older game called Dead Runner, and has you running through your life through a dark and creepy setting. The difference is that you're not just running for the heck of it, but you're actually trying to escape hordes of zombies that are practically everywhere around you.
No big deal though as in Into the Dead you can equip a number of different weapons to blast apart these undead enemies who are trying to get in your way. It's really quite brilliant, and the atmosphere in the game is really good and creepy. The similarities to Dead Runner make sense too, as in our forums the lead designer of Into the Dead stated that he wanted to make an endless runner like Dead Runner but with the excellent weapon and upgrade system from Zombie Highway. Mash those two titles together and you have something that's truly worth checking out.