Over the coming weeks, you'll see a lot of "hey, this game has received iPhone 5 wide-screen support" posts. It's the nature of the beast, a byproduct of a yearly release cycle that developers need to keep up with as enthusiasts like us ditch their older, slower phones in favor of The Hot New Thing.
Most of the new, super-anticipated games coming down the pipes will see support at launch. In fact, most of the games on our radar have already thrown out images of their games running in 16:9. It's exciting stuff if you've got an iPhone 5 and a burning desire to see more games in widescreen.
If you're wondering what your soon-to-be favorites apps will look like in 16:9, we've got your back. Below, we've rounded up some of the most exciting games we could find that'll roll out with iPhone 5 support and have included images because pictures are a heck of a lot more exciting than words.
Real Racing 3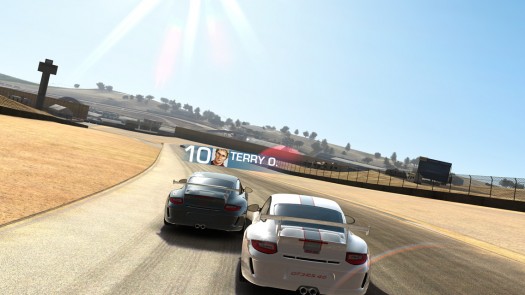 On Apple devices, Real Racing games sorta do the same thing that the Gran Turismo or Forza franchises do for the PlayStation or Xbox. They're showpieces that demonstrate the power of the Next Big Thing. As such, we don't expect Real Racing 3 to disappoint in the tech department. It'll show off the wider, awesomer screen of the iPhone 5 and dazzle with shaders, lighting and that kind of stuff.
We've seen the next Real Racing a couple of times. Most recently, we caught it at the iPhone 5 event, where that screenshot was released and details about the game's exciting asynchronous multiplayer-slash-ghost mode were released.
Real Racing 3 is due out later this year.
Year Walk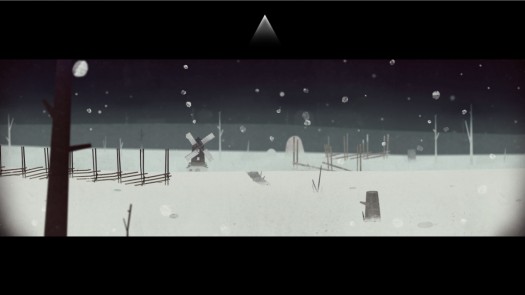 Year Walk is the next game from Beat Sneak Bandit creator Simogo. Due to hit later this winter, it's billed as a "2D adventure about folklore, strange creatures, and a bit of the occult." Judging by the game's trailer, it's something of a horror game, which is a tantalizing creative direction for any touch-based title.
Year Walk also looks superb, and it'll take advantage of the wider iPhone 5 screen, as you can see from the image above. As we've covered before, in the game, you'll be able to interact with all the world's creatures and objects, via a first-person perspective. This taller screen should make Year Walk pop, considering.
Coaster Crazy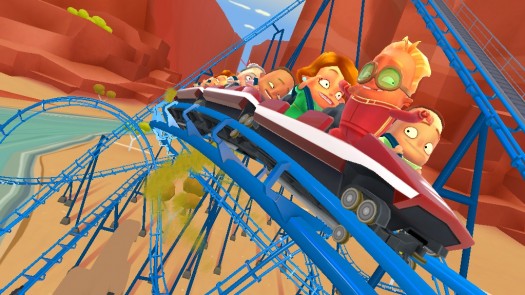 It's been too long since we've seen a game about roller coasters, so we're totally into Coaster Crazy, the next title from Frontier Developments. In the game, you'll be tasked with building roller coasters in an effort to appease your theme park's enthusiasts. We hear the game's finger-tracing mechanic for building is going to be sharp, and it'll be an iPhone 5-ready game when it hits later this winter.
Another neat thing? Apparently, Frontier is working on a multiplayer component that'll let people download each other's tracks. We can't wait until you can get hands-on with our upcoming TouchArcade Ride of Doom (TM).
Tiny Thief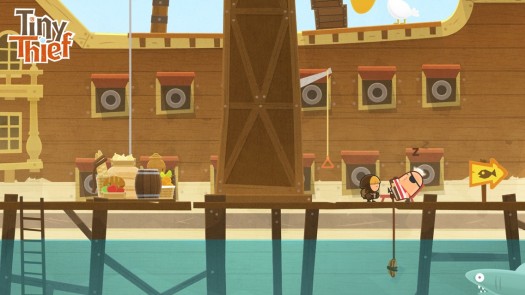 Tiny Thief was the pleasant surprise that came from our visit to GDC this year. In the game, you play as the world's tiniest thief and are charged with stealing various items like, say, diamonds, and other treasures. Since the thief doesn't have the means to physically protect himself, he has to hide in wardrobes and barrels and create catastrophic distractions that play out a little like a Rube Goldberg construct.
Thief was originally envisioned as an iPad title, but it is coming to iPhone and iPhone 5. In the iPhone version, you'll be able to zoom into the environment to see the action in a closer viewing angle, creator 5 Ants tells us.
Tiny Thief is coming soon.
Hatchi 2
Portable Pixels' virtual pet simulation game, Hatchi, was great. Its super lo-fi look in combination with its simplistic feeding, bathing, and evolution mechanics definitely got us thinking about our days spent with a Tamagotchi, and how much better a game like that is served on a portable device that can do stuff like, say, make a phone call. Or text the pizza man.
Well, Hatchi is going through a bit of a transformation itself. Portable Pixels is in the middle of creating a fully realized sequel that won't lean so heavily on nostalgia. As you've seen in the images, the next Hatchi, which will be iPhone 5-ready, will have actual visuals and, we're guessing, some much more complex mechanics.
No word on release just yet, but it's probably safe to assume "soon-ish."
Wimp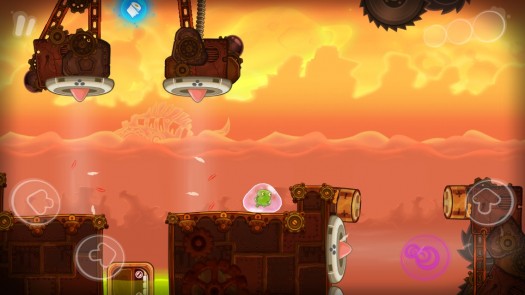 We're stoked about Flexile Studios Wimp. Starring a cutesy character wrapped in a ball of ooze, it's a physics-based puzzle platformer that appears to take puzzles seriously, as indicated in its teaser trailer. In the game, you'll move around boxes and play with weight, stick to surfaces, and even get lit on fire — you know, all the normal puzzle game stuff.
While all that stuff is cool, we're more stoked about Wimp's iPhone 5 support. Most of these kinds of games will get locked into 4:3 forever for creative reasons, as creators want to control absolutely everything players can see and do. But Wimp will come out of gate with widescreen, and seems like it'll use the screen area quite well. We'll see for sure when it hits later this month.
---
iPhone 5's taller screen opens up a lot of possibilities for games coming down the pipe, as the increased real estate can provide more room for virtual buttons and more room for outstanding visuals and technical wizardry. We'll keep you in the loop as creators debut support, and chances are that we'll add a few more games to this list as the day goes on.
Have fun with the new iPhone, eh? And look forward to the future.