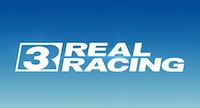 The iPhone 5 is taller, faster, and an actual real thing, Apple revealed this afternoon at its much-anticipated event. And to our delight, Fire Monkeys' Real Racing 3 shared some of the spotlight, giving people in the audience a practical glimpse at the power of the device's new A6 processor and the look of an app in wide-screen 16:9.
On-stage, Rob Murray from EA called Real Racing 3 "full console quality," and the photos we've seen backs that up. This thing looks beautiful, and it's rocking at least one exciting feature, courtesy the A6: rear-view mirrors that actually project what's going on behind you in a race.
Details on the game's features are still slim, but one other cool thing came from the event. According to Murray, Real Racing 3 will have asynchronous multiplayer, which we expect, in practice, to work basically work like time trial ghosts. Neat!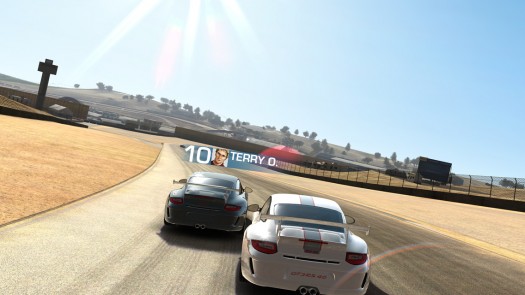 [images via The Verge]