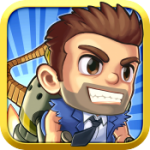 While there are a few examples of games that work really great in portrait mode on the iPhone 5, not a whole lot has been updated yet to make use of the super-wide landscape mode. We were talking behind the scenes about how this is going to do wonders for the endless runner genre as you're going to be able to see that much more coming at you.
It turns out, Jetpack Joyride (Free) has gotten even better with the iPhone 5 update, as that extra fraction of a second being able to see just a little bit more of the obstacles coming at you seems to make a bit of a difference. Sure, it could all be in my head, but, whatever. Jetpack Joyride is a fantastic free game that you should have anyway, but if you're just unboxing your iPhone 5 today make sure you give it a try.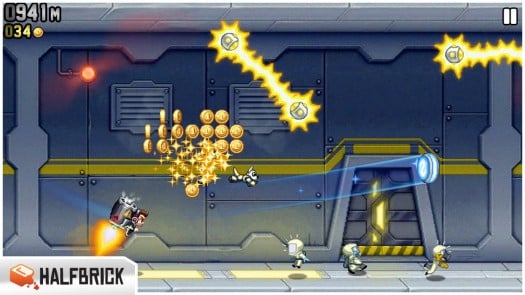 What'll be interesting is to see whether or not this actually has an impact on leader boards. If it does, I wonder how soon we'll start seeing a split between iPhone 4-era screen scores and iPhone 5 scores?